by
posted on May 16, 2019
Support NRA American Hunter
DONATE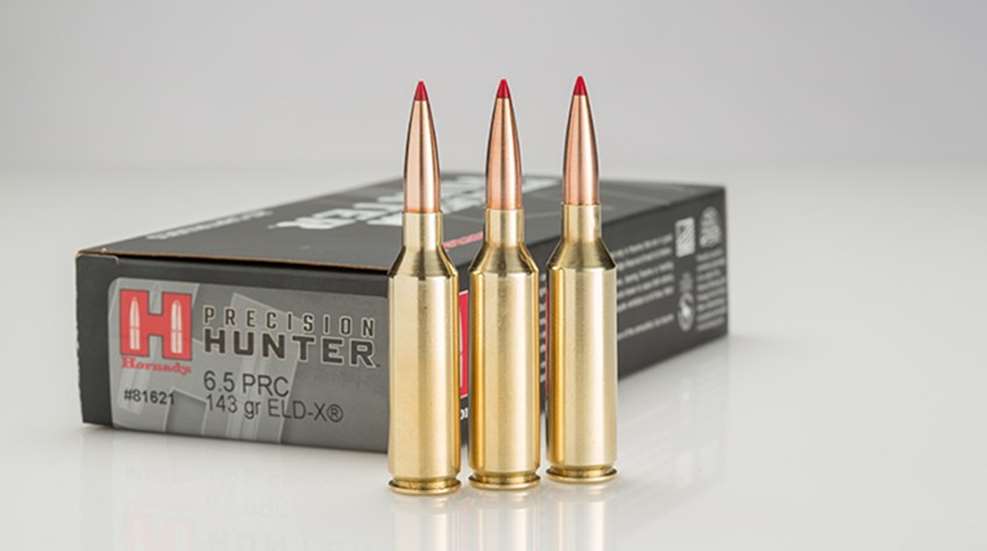 Now in its 17th year, readers may count on American Hunter's Golden Bullseye Awards to denote excellence. Indeed, these days many companies knowingly strive to hit the mark—to produce innovative products that catch our attention. After all, any product worthy of our gold standard must meet or exceed American Hunter's expectations of innovation—and they absolutely must provide hunters with value for their money.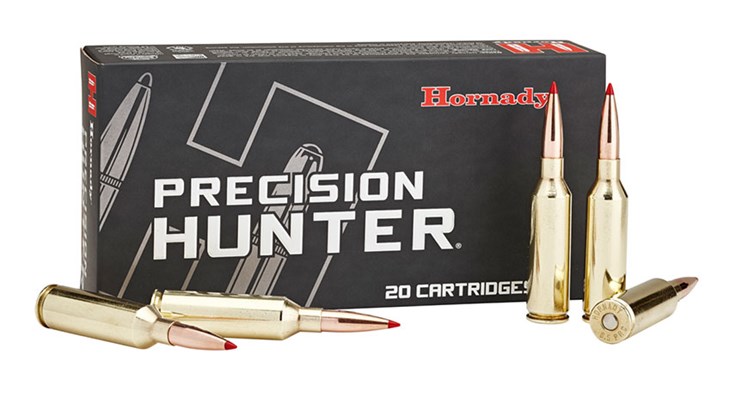 2019 Ammo of the Year: Hornady 6.5 PRC
Hunters who may want a 6.5 Creedmoor should instead consider its brother, the Hornady 6.5 Precision Rifle Cartridge (PRC). It is based on the beltless .375 Ruger shortened and necked-down to hold a 6.5mm bullet. Cartridge overall length of the fat-body round is 2.955 inches, so it may be loaded in most short-action rifles with a standard magnum bolt face of .532 inch. With its 143-grain eld-x bullet loaded in the Hornady Precision Hunter line, the 6.5 PRC from a 24-inch barrel develops 2960 fps and 2,782 ft.-lbs. of energy. More importantly, the ELD-X's super-high ballistic coefficient (BC) helps it slip through the atmosphere over long distances to deliver even more energy than a 7mm Rem. Mag.
The 6.5mm ELD-X, with its boattail base, long ogive, Advanced Manufacturing Process jacket and Heat Shield polymer tip, has a BC of .623. The farther it travels, the more its high bc helps it outpace other bullets. Consider: The 6.5 PRC's 143-grain ELD-X has less muzzle velocity than a 139-grain Hornady InterLock from a 7mm Rem. Mag., but it begins to pull away at 250 yards. By 800 yards, it is 383 fps faster than the 7mm Rem. Mag. and carries 61 percent more energy. It also has 60 percent less wind drift and 20 percent less recoil.
Field Editor Jeff Johnston said it best: "It may be the most advanced cartridge and load ever developed for a hunting rifle" ("Hardware," August 2018). For more information, visit hornady.com.
Editor's Note: Winning products must be tested by the editors, meet or exceed expectations on innovation, and provide hunters and shooters with value for their money. NRA Publications presented the annual Golden Bullseye Awards at an invitation-only breakfast during the 2019 NRA Annual Meetings & Exhibits in Indianapolis, Ind., Apr. 25-28.