Support NRA American Hunter
DONATE
NRA Publications will present its 17th annual Golden Bullseye Awards and Golden Bullseye Pioneer Award at an invitation-only breakfast on Friday, April 26, during the 2019 NRA Annual Meetings & Exhibits in Indianapolis, Ind.
"We are pleased to announce the winners of the 2019 Golden Bullseye Awards," said Doug Hamlin, Executive Director of NRA Publications. "Selected by a seven-member committee consisting of editors, graphic designers and veteran NRA Publications staff, they epitomize what NRA members seek in their shooting and hunting equipment—outstanding performance, innovation and value. Congratulations to those who have created the industry's best new products."
To qualify for consideration for a Golden Bullseye Award, the product must have been:
• Recently introduced and available to consumers prior to the selection of the Golden Bullseye Awards;
• Used/tested by a staff member or regular contributor to the magazine and/or affiliated media;
• Reliable in the field, meeting or exceeding the evaluator's expectations;
• Innovative in design and function;
• Readily perceived as a value to the purchaser; and
• Styled in a manner befitting the shooting and hunting industry and, perhaps more importantly, its enthusiasts.
The winners of American Hunter's 2019 Golden Bullseye Awards are:
Rifle of the Year: Steyr Zephyr II

"The Steyr Zephyr II is a call back to the day when blued steel and walnut were the foundation on which firearms were built. This rifle will shoot with rimfires costing twice as much, while looking better and weighing less. It is the prodigy of a legend and maybe the gateway to the other excellent Steyr firearms that come out of Austria … The Zephyr II is the rimfire the gun world needs to help it truly understand that a good .22 rifle is indeed something of value." 
—Richard Mann, Field Editor
• Hardware: Steyr Zephyr II 
• #SundayGunday: Steyr Zephyr II

MSRP: $995-$1,020; steyrarms.com
---
Shotgun of the Year: Franchi Affinity 3.5

"What I experienced with the Franchi Affinity 3.5 was flawless operation, natural swinging ergonomics, and despite its light weight, a shotgun that didn't leave my shoulder black and blue at the end of the hunt. It's a feature-rich sportsman's shotgun made to be used all year."
—Jon Draper, Managing Editor
• Hardware: Franchi Affinity 3.5
• #SundayGunday: Franchi Affinity 3.5

MSRP: $959-$1,069; franchiusa.com
---
Handgun of the Year: Taurus Raging Hunter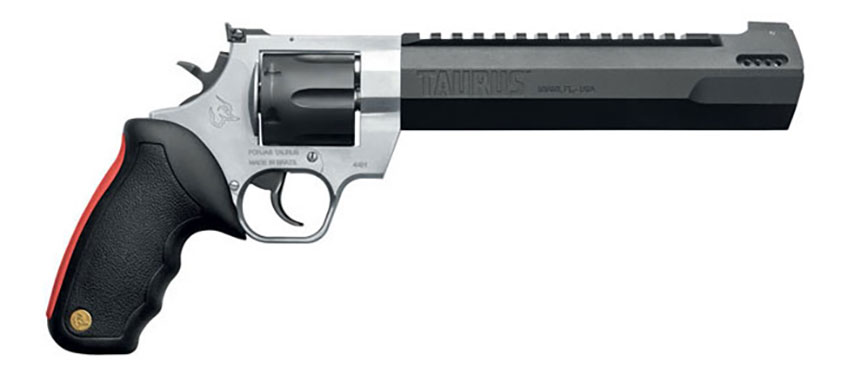 "Taurus makes its dedication to the hunting market more obvious than ever with the release of its Raging Hunter. Although 'raging' is in its name, this .44 Mag. will make many hunters happy with its features and performance."
—Adam Heggenstaller, Executive Editor
• Hardware: Taurus Raging Hunter
• #SundayGunday: Taurus Raging Hunter

MSRP: $919; taurususa.com
---
Ammunition Product of the Year: Hornady 6.5 PRC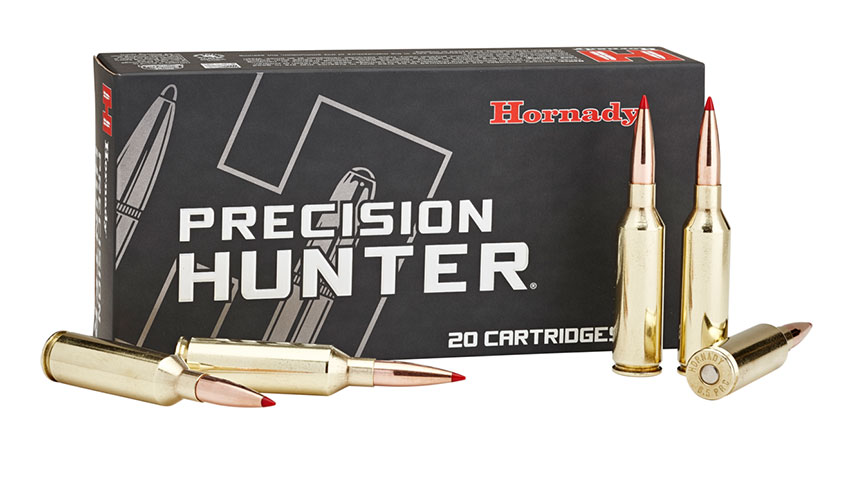 "Built using all the knowledge ballisticians have gained over years of collecting data, the 6.5 PRC is one of the most perfect hybrid hunting/long-range target rounds ever conceived ... Based on the non-belted .375 Ruger case necked down to hold a 6.5mm bullet, it's a short-action cartridge that's 260 fps faster than its rock-star little brother, the 6.5 Creedmoor, yet it's not as punishing on shooters, bullets and barrels as super-magnums like the 6.5-300 Wby. Mag. With a maximum cartridge overall length of 2.955 inches, the fat-bodied 6.5 PRC can be loaded in most short-action rifles with a magnum-size bolt face diameter of .532-inch."
—Jeff Johnston, Field Editor
• Hardware: Hornady 6.5 PRC Precision Hunter
• Why You Should Be a Fan of the New Hornady 6.5 PRC
• First Look: New Hornady 6.5 PRC Load

MSRP: $39.99-$50.21 per 20-rnd. box; hornady.com
---
Optic of the Year: SIG Sauer BDX Optics System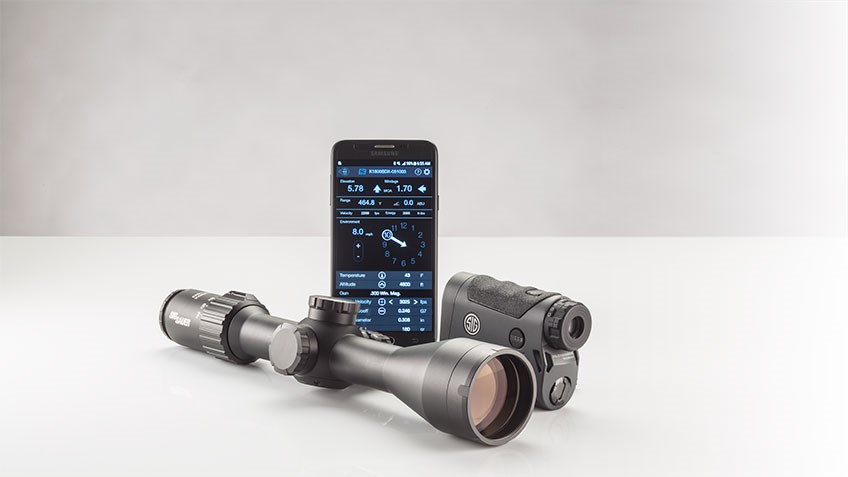 "The new SIG Sauer BDX app/rangefinder/scope system will, literally, show you exactly which aiming point to use for a direct hit out to 800 yards. As SIG advertises, just 'connect the dot.' The good news is you still get to do the hiking, glassing, stalking, shooting and butchering. The SIG rangefinder and scope do the hard part—the math. In my book, that's a pretty valuable service."
—Ron Spomer, Field Editor
MSRP: $839.99 SIG Sauer Sierra3BDX, $479.99 SIG Sauer Kilo1800BDX (available in BDX combo kit w/Sierra3BDX scope for $1,079.99); sigsauer.com
---
Gear of the Year: Primos Double Bull SurroundView 360 Blind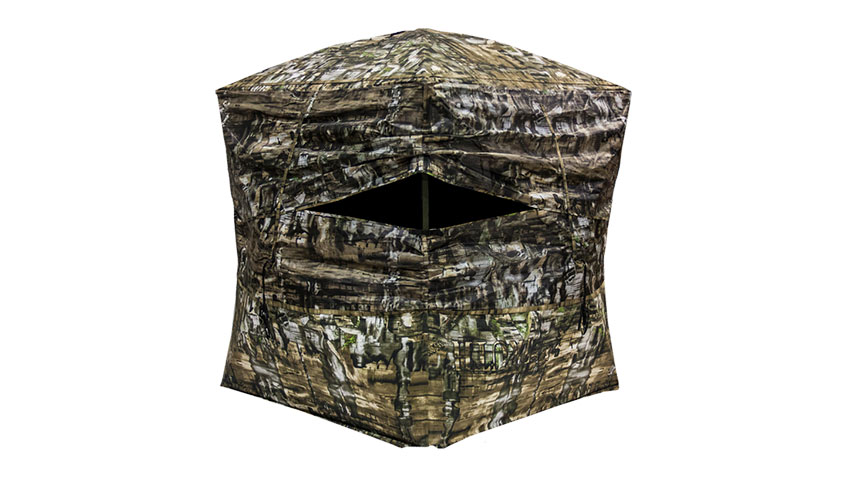 "It works like a two-way mirror—you can see out 360 degrees, but that deer or turkey will never know what lurks inside. Dubbed as the first 'blind without a blind spot,' the Primos Double Bull SurroundView 360 Blind utilizes a see-through fabric to allow complete visual awareness without the need to open windows."
—Jon Draper, Managing Editor
• First Look: Primos Double Bull SurroundView 360 Blind

MSRP: $499; primos.com
---
Vehicle of the Year: Yamaha Kodiak 450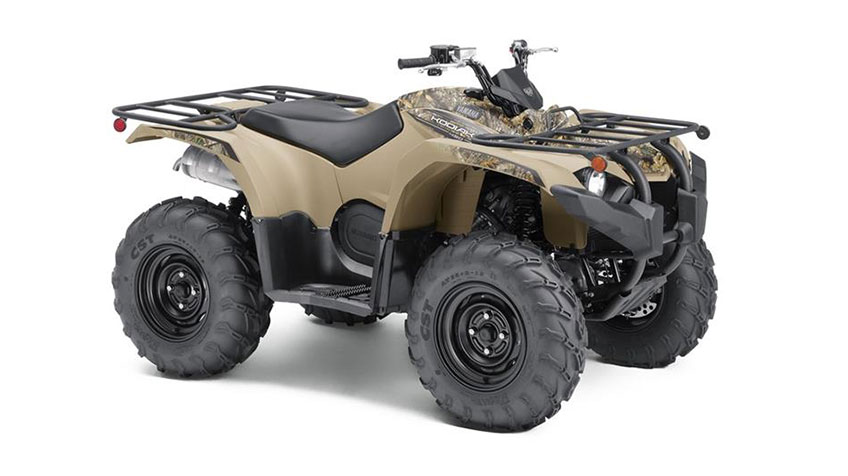 "Of paramount importance for Yamaha engineers in the design of the Kodiak 450 ATV was bringing to market a mid-sized ATV that would accommodate small, medium and large riders, bring immediate confidence to the novice ATV enthusiast, and meet the expectations of the seasoned ATV rider. This new design had to accommodate tight-riding conditions, the kind often encountered when navigating the backcountry. Equally important, this new ATV had to be offered at an attractive price point, one that would fit nicely into the family budget. Long story short, these are the very specifications of the 2019 Yamaha Kodiak 450, and they should satisfy the needs of many outdoor sportsmen."
—Lazelle Jones, Field Editor
• Making Tracks: 2019 Yamaha Kodiak 450
MSRP: $5,999-$6,299; yamahamotorsports.com
---
Women's Innovation Product of the Year: Weatherby Mark V Camilla


"Weatherby's Mark V Camilla Deluxe has a shorter 13-inch length of pull to make for a more compact, easier-handling rifle, women have proportionally longer necks than men. To aid comfort and cheek weld, the new Mark V also sports a higher comb—critical since a rifle that does not fit properly cannot be mounted or fired accurately. Once that buck steps into view, seconds count as we align our eyes with the scope's crosshair and acquire the target. In addition, the rifle's buttstock has a reduced distance from heel to toe, with the toe angling away from the body to accommodate a woman's physique. While the slim fore-end trims weight and aids balance—much appreciated considering a heavy rifle is tough to keep steady—this also promotes gun fit. The design of the stock's wrist area ensures a short reach to the trigger for uniform trigger pressure and a consistent trigger pull, aiding accuracy. Furthermore, the LXX trigger is user-adjustable for even more control."
—Karen Mehall Phillips, Senior Editor, NRA Hunters' Leadership Forum
• Hardware: Weatherby Mark V Camilla Deluxe
• New for 2018: Weatherby Expands Ladies' Camilla Line with a Mark V
MSRP: $2,300-$2,700; weatherby.com
---
2019 Golden Bullseye Pioneer Award: George Kelgren, CEO, Kel-Tec
A man's stature in the firearm world can extend beyond the number of guns made by his company, and that's certainly true of 2019 Golden Bullseye Pioneer honoree George Kellgren. Though his family-owned Cocoa, Fla.-based Kel-Tec CNC, Inc., produces a fair number of guns, virtually everyone who carries a lightweight, compact, recoil-operated .380 ACP or 9mm pistol can thank Kellgren.
Born in Sweden in 1943, Kellgren attended that nation's Royal Naval Academy before earning a bachelor's degree in mathematics. He went to work as a firearm designer for Husqvarna—at that time Sweden's foremost gunmaker—then was employed by companies in Germany and South Africa before joining Sweden's Interdynamic AB, followed by Interdynamic of America (Intratec).
In 1990, Kellgren founded Grendel, Inc., in Rockledge, Fla., where he developed a folding stock for a bolt-action rifle, the SRT, as well as a series of pistols, including the interesting, blind-magazine P-10 in .380 ACP. Then came the P-12, combining a polymer frame and a 10-round magazine in just 13 ozs. In 1993, Kellgren launched Kel-Tec CNC Industries as a machine shop to make components for Grendel. The original firm soon closed, but within two years Kel-Tec was making complete guns under its own name.
At the time, the market's only .32 ACP carry gun was the Seecamp, a somewhat-heavy, all-steel, blowback-operated design. Kellgren put his inventive mind to the task of developing a "proper locked-breech design, using lightweight polymer." The gun proved a game changer, one that has spawned an entire generation of concealed carry pistols. It is still made today as the P-3AT. Kellgren followed with a 9mm version, the P-11, and his designs have been copied by many major manufacturers. "We want to have a gun that most people can afford. I think that's important," Kellgren said in a recent interview. "Our guns are usually smaller and lighter than the competition. And have higher magazine capacity."
Kellgren also designed the SUB-9 semi-automatic folding carbine, which was followed by the SUB-2000, as well as SU-16 and SU-22 folding carbines. More recently, Kellgren and his design team have tackled projects such as the pump-action, double-barreled KSG bullpup shotgun. Interestingly, the .22 WMR PMR-30 and its carbine counterpart, the CMR-30, are refinements of guns Kellgren worked on back in the 1980s. He's been fascinated by bullpups, developing the semi-automatic RFB as well as the RDB. "In the old days, it was just me doing the whole thing," said Kellgren. "Now we are five or six," at Kel-Tec, and, "I still like to do the advanced stuff. I still enjoy inventing firearms."
Kellgren has lived in the United States since 1979, and is very proud of his U.S. citizenship, as well as his NRA Life membership. He's also very proud of his work force—all NRA members. Still very active, George Kellgren goes to work daily, extending a distinguished career designing guns.
■ ■ ■
Previous American Hunter Golden Bullseye Award Winners:
• American Hunter's 2018 Golden Bullseye Award Winners
• American Hunter's 2017 Golden Bullseye Award Winners
• American Hunter's 2016 Golden Bullseye Award Winners
• American Hunter's 2015 Golden Bullseye Award Winners
• American Hunter's 2014 Golden Bullseye Award Winners
• American Hunter's 2013 Golden Bullseye Award Winners
• American Hunter's 2012 Golden Bullseye Award Winners
• American Hunter's 2011 Golden Bullseye Award Winners
• American Hunter's 2010 Golden Bullseye Award Winners