by
posted on February 5, 2018
Support NRA American Hunter
DONATE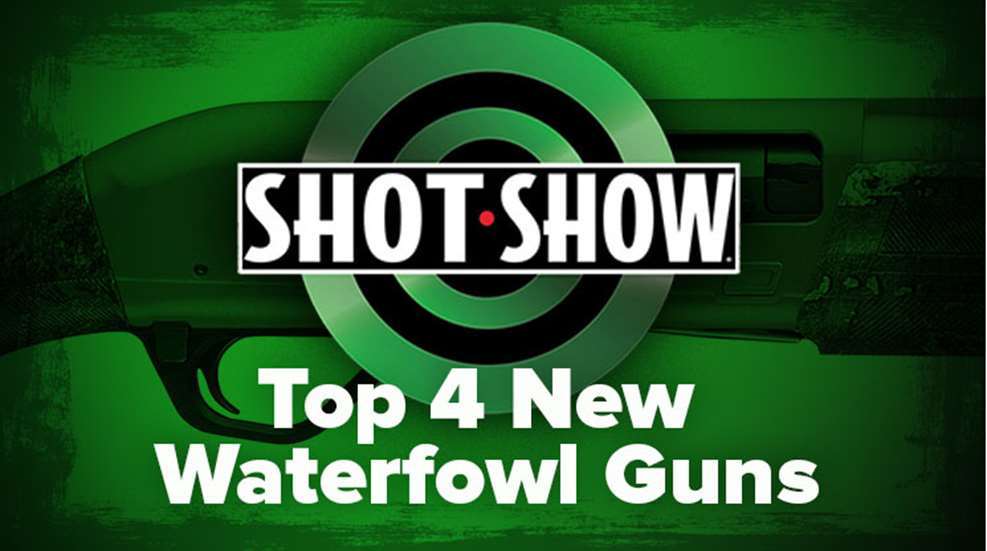 The sound of geese honking echoes across the water, while the sun barely turns the sky pink and hunters are still tossing decoys. They fly overhead looking for the next spot to land. The blind grows quiet as the geese come closer. With hands on their guns waiting for the call, they sit, ready to jump up and drop them from the skies. This is what waterfowl hunters live for. If you're in the market for a new waterfowl gun, check out these four new options from the 2018 SHOT Show.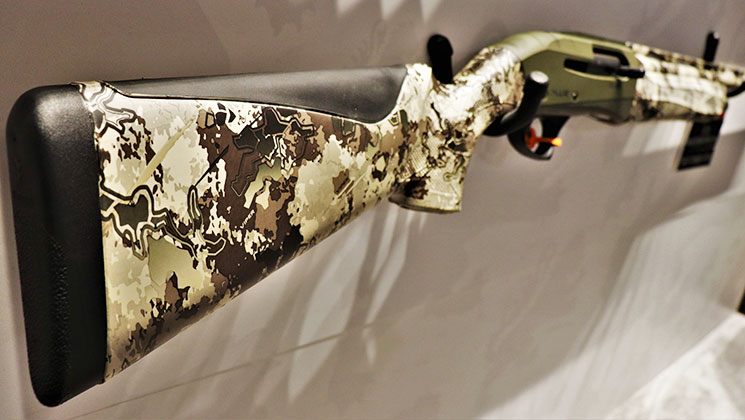 1. Fabarm XLR5 Waterfowler
Along with sporting TrueTimber's innovative Viper camo pattern, Fabarm's new LXR5 Waterfowler has additional features that set it apart. The new 12-gauge shotgun's receiver and barrel are cerakoted in OD green, which compliments the TrueTimber Viper pattern without blending into it. As with most of the waterfowl guns we've seen this year, the XLR5 Waterfowler has a fiber optic front sight, allowing for quick target recognition. This gun is light enough that the shooter won't get tired, but carries enough weight to absorb most of the recoil. It has a large safety button that is ideal when wearing heavy winter gloves. The rubber molded cheek weld provides comfort and recoil reduction, and the plug is super easy to install and doesn't rattle around when the tube is empty, making this gun one of the quietest in the blind. MSRP: $1,750 (RH), $1,935 (LH); fabarmusa.com.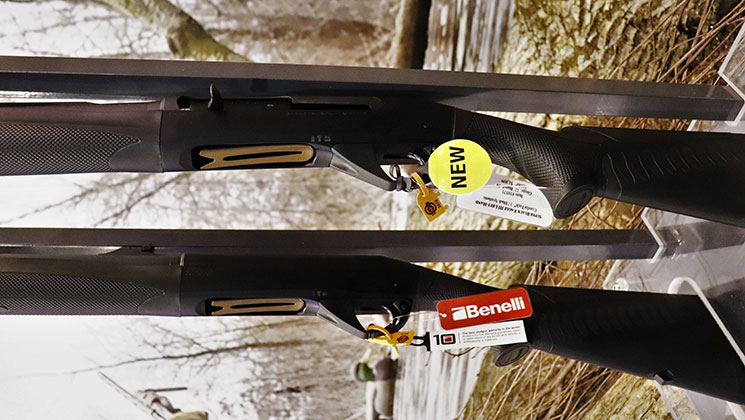 2. Benelli Super Black Eagle 3 Left-Handed Model
Yes, Benelli's Super Black Eagle 3 did come out last year, but a left-handed model was not available. While there will not be as many left-handed models produced making finding the Super Black Eagle 3 a bit more difficult, it includes all the same features as its right-handed brother, and will continue the Super Black Eagle line with pride. Offered with a 28-inch barrel, it has black extended choke tubes and accepts all other Super Black Eagle 3 tubes as well. Left-handed hunters can expect that same level of comfort and quality that Benelli has been producing for generations. MSRP: $1,899; benelliusa.com.
3. Browning Silver Field Mossy Oak Shadow Grass Blades
This dual finish, 3 ½-inch auto-loader is at the top of its game. Featuring a black receiver and barrel, and a Mossy Oak Shadow Grass Blades composite stock and foregrip, the new Browning Silver Field will make an awesome addition to the blind. For hunters that use one shotgun for all kinds of hunting, Browning has you covered—five choke tubes are shipped with the gun. The Silver line is a mid-range gun for Browning and carries a fair MSRP of just over $1,000. MSRP: $1,1399.99; browning.com.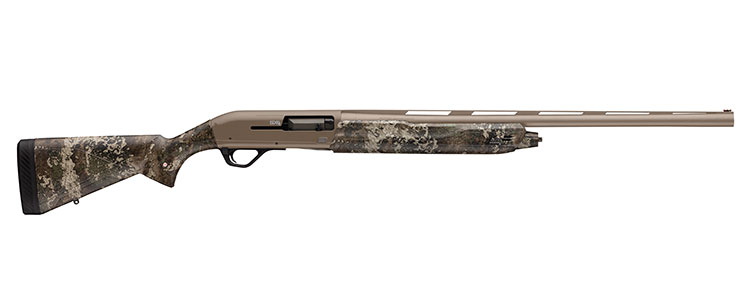 4. Winchester SX4 Hybrid Hunter True Timber Strata
The dual-finish look has become really popular, so for 2018, Winchester debuted some amazing looks with the SX4 Hybrid Hunter True Timber Strata. The SX4 Hybrid Hunter takes 3 ½-inch loads like a champ, ensuring plenty of pellets on target. The new shotgun features a TruGlo fiber optic front sight that can easily be switched out in favor of a different color. With a tan Perma-Cote receiver and barrel, and TrueTimber Strata camo fashionably displayed on the composite stock and foregrip, the SX4 Hybrid Hunter will be the envy of all other hunters in the blind. This one won't hurt your wallet with an, so order your new best friend before they are gone! MSRP: $999.99; winchesterguns.com.