by
posted on February 2, 2018
Support NRA American Hunter
DONATE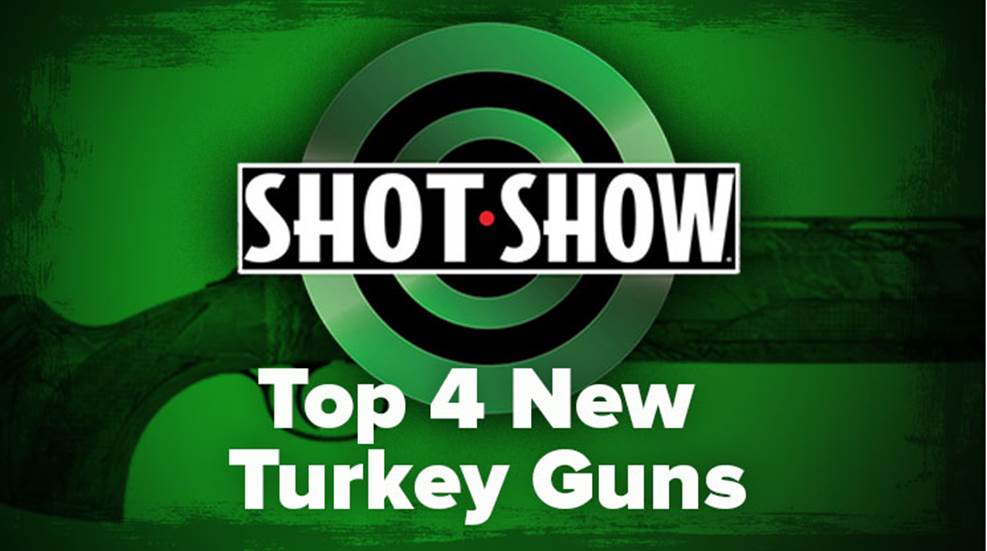 In just a few short weeks, thunderous gobbles will be ringing through the woods, evoking feelings of excitement and exhilaration to turkey hunters of all ages. As enthusiastic spring turkey hunters shoulder their gun, they feel their shotgun as an extension of themselves. Each shotgun is as unique as each hunter—all the hours spent in the woods with these guns is what makes them special to us. While each gun has a special place in its owner's heart, there are some new turkey hunting shotguns for 2018 that we feel will rock the industry.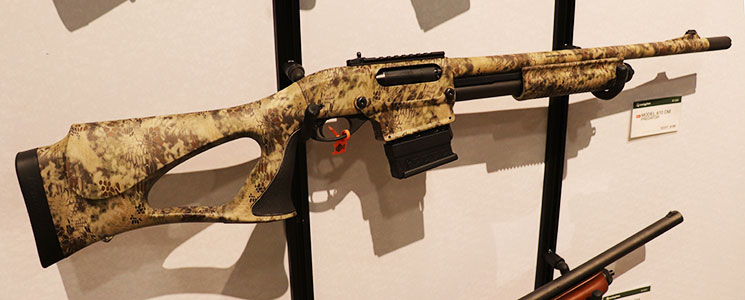 1. Remington 870 DM Predator
Remington's new 870 DM has taken the shotgun world by storm with the reliability of a pump-action shotgun along with the convenience of a detachable box magazine. What makes the 870 DM Predator great is what made all the Remington 870s great—versatility. Like 870s of generations past, this gun is completely interchangeable with any 870 barrel, stock, foregrip, choke tube or any 870 accessory available. Plus, as always, 2 ¾-inch and 3-inch 12-gauge shells can cycle through the 870 with ease.
The new—and what we believe to be improved—870 DM Predator sports a Picatinny rail, fully adjustable rear and front sights and a super-cool Kryptek Highlander camo pattern. This gun ships with a Trulock extended XFull predator/turkey choke tube, XFull hog chokes and 3- and 6-round magazines. MSRP: $799; remington.com.

2. CZ-USA Reaper Magnum
The compact CZ-USA Reaper Magnum makes a great gun for the turkey woods. With an overall length of 44 ¼ inches, it allows for optimal movement in the confines of the eastern and southern spring woods. The one distinguishing factor about turkey hunting with an over/under shotgun is that the shooter can use two vastly different chokes. With the barrel selector, and shooting 3 ½-inch 12-gauge shells, the CZ-USA Reaper Magnum is perfect for shooting gobblers both up-close in the woods or further out in an open field. The Reaper Magnum also comes with a Picatinny rail and open sights, allowing the shooter to customize the gun to their liking. MSRP: $959; cz-usa.com.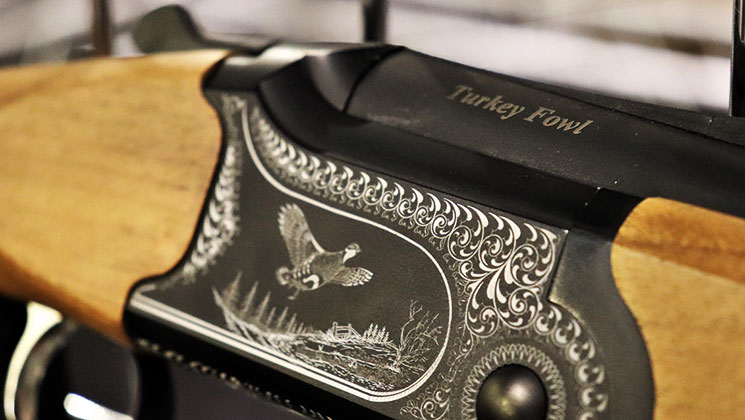 3. ATI Cavalry Turkey Fowl
This over/under turkey hunting shotgun is way more than just a turkey gun. The ATI Cavalry Turkey Fowl features removable choke tubes in its short barrel form, but add the barrel extensions and you can shoot clays, waterfowl, upland game or anything else with a set of 30-inch barrels. Shooting 3-inch 12- or 20-gauge shells, this gun is capable of taking birds of all sizes. Not only can the new Turkey Fowl extend from 21- to 30-inch barrels, but it comes drilled and tapped for optics, and features a selectable trigger. This shotgun is by far one of the most unique, and versatile hunting shotguns we've seen at SHOT Show 2018. With the ATI Cavalry Turkey Fowl, hunters can add an affordable, adaptable over/under to their collection. MSRP: $599.95; americantactical.us.

4. Charles Daly 335 Pump-Action Field
Charles Daly is known for producing high-quality guns at an affordable price. The company's new 335 Pump-Action Field seems to be no exception. This pump-action shotgun shoots the potent 3 ½-inch 12-gauge shells and sports a Picatinny rail, fiber-optic sights and a foldable, collapsible stock with an adjustable comb. The 335 Pump-Action Field was built to chase gobblers. One of the best things about this gun is that it has an MSRP under $500, so hunters can have a quality turkey gun that won't break the bank. MSRP: $499; charlesdaly.com.
For many hunters across the country, spring turkey season lasts anywhere between a few short weeks to a month or two, leaving outdoorsmen and women little time to chase the booming gobble that keeps them up at night. For those whose roots run deep in the spring woods, the gun they use to pursue their game with is just as lethal a tool as their calls and knowledge of the sport we all know and love.