by
posted on January 29, 2018
Support NRA American Hunter
DONATE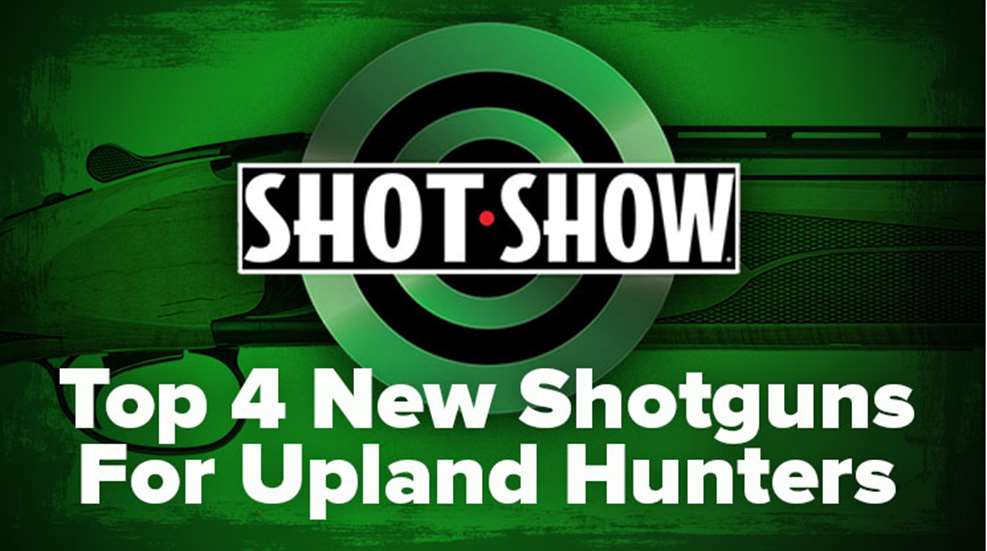 One of the best parts of upland hunting—along with enjoying all the outdoors has to offer—is the opportunity to shoot some of the most elegant field guns in the firearms industry. We hit the show floor at the 2018 SHOT Show in Las Vegas to give you a peak at four shotguns that beg to be taken afield. While they range in price, we were impressed by the workmanship and dedication that went into making each one.

1. American Tactical Cavalry Road
American Tactial's Cavalry Road has to be one of the coolest upland shotguns we have seen at the 2018 SHOT Show. External hammers make this already beautiful gun stand out even more. Who doesn't love the old school look of a side-by-side with external hammers? Features like auto cocking and a de-cocking lever allow you to safely carry while loaded. Another thing we loved about this gun was the comfort and weight. For a side-by-side, it's surprisingly easy to swing, and weighs just over 7 pounds. Removable choke tubes and an MSRP of $625.95 make the Road Agent Prime a great shotgun to add to any collection. For more information, to go americantacticalus.com.

2. Franchi Instinct SL
While the Franchi Instinct SLhas been out on the market for some time now, audiences have been asking for a 16-gauge model. Your dream has been made a reality. This lightweight over/under sports all the features and details of its 12- and 20-gauge siblings, but exhibits the low-recoil and larger patterns that 16-gauge guns are known for. The AA grade walnut stock—aside from being beautiful—comes quick to the shoulder. The breaking action is smooth and crisp, as you would expect. With a mid-range price point of $1,729, it goes to show that you don't need to break the bank to get a great gun. For more information, go to franchiusa.com.

3. Fabarm Elos D2 AL
Fabarm has developed a strong following over the years. Those who have shot one fall in love with their design, attention to detail and shoot-ability. For 2018, the Elos Deluxe AL has been upgraded to the Elos D2 AL, featuring a beautiful Turkish walnut stock and jaw-dropping engraving work with gold inlay. While it's currently only offered as a right-handed gun, a left-handed model is in the pipeline. Available in your choice of 12-, 20- or 28-gauge models, our favorite characteristic about the Elos D2 AL was the overall comfort. The Elos DII fits much like it looks—beautifully. The Elos DII has an MSRP of $2,025, making it a reasonably priced over/under that any upland hunter would be proud to own. For more information, go to fabarmusa.com.

4. Browning Citori Gran Lightning
While the Browning Citori has been on the market for a long time, the models have changed to fit the ever-changing needs of the gun community. The Gran Lightning collection is being reintroduced for 2018 and is the top echelon of the over/under shotgun world. Two stock choices are available for this limited-edition gun, the first being Browning's usual walnut which dominates their Citori line, and the second option is a beautiful maple. Browning usually offers one gun each year that features a maple stock, and this year, the Gran Lightning was granted the honor. The blued receiver is decorated with beautiful engravings and gold inlay. The extended black choke tubes are removable and clearly marked, so you don't have to bother removing the choke tubes to see what's installed. The Gran Lightning Maple has an MSRP of $3,739.99. Considering Browning's reputation for making high-end firearms, this is an instant family heirloom. For more information, go to browning.com.
If there's one thing upland hunters love more than the time they spend afield, it's the weapons they use to pursue their game. Any one of these shotguns would make wonderful hunting companions which would provide faithful service for generations of upland hunters to come.