by
posted on February 5, 2018
Support NRA American Hunter
DONATE
Many hunters enjoy shooting sub-gauge shotguns, and it seems as if less 28-gauge and .410-bore models are made every year—until now. Here are the top four new sub-gauge models introduced this year. When you're in the market for your next shotgun, give these "little" guys a chance to impress you.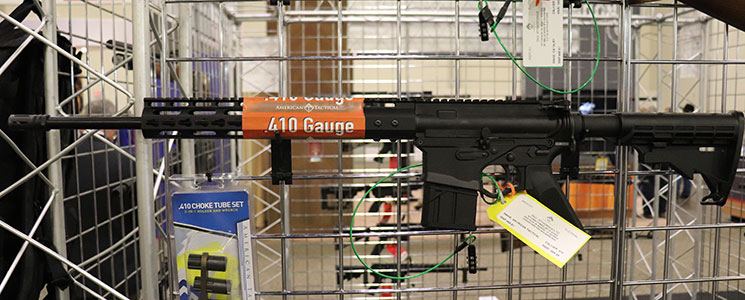 1. American Tactical Imports Omni Hybrid
Don't let this sweet little AR fool you—it's actually a shotgun! That's right, this cute little guy is really a .410-bore shotgun built on an AR-15 platform. The Omni Hybrid from ATI is all about fun and we can only imagine the fun we can get into with this. Can you imagine what looks would come across your friends' faces if you pulled this shotgun out the next time you hit the sporting clay course? American Tactical also made it modular, so you can switch out the upper and drop in a 5.56 NATO upper to hunt or target shoot with. It ships with a 5-round magazine, so you're set for any type of small-game hunting you may want to do. Also available from ATI is a choke tube set with the wrench that also doubles as a choke tube holder. Since you need the wrench to get them on and off, you'll never lose them. MSRP: $599.95; americantactical.us.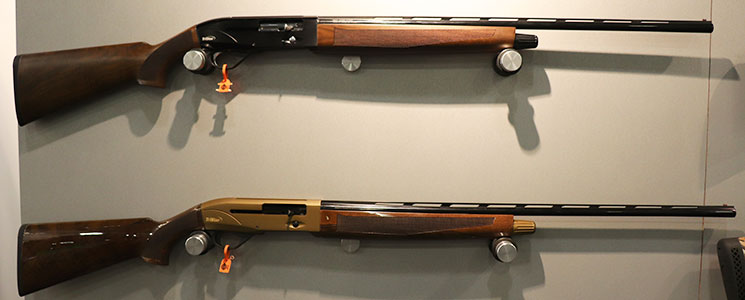 2. Tristar Viper G2 .410-Bore
The Tristar Viper G2 is a popular auto-loading shotgun, and this year, Tristar decided to release the Viper G2 in a .410-bore model. Previously released in 12-, 20- and 28-gauge models, the .410-bore model is the newest in the Viper G2 family. With two .410-gauge models available, you can get that new young hunter a shotgun with very little recoil and have them out in the field in no time. The Viper G2 Wood .410-gauge model features a polished black receiver and barrel while sporting a nice wood stock with a satin finish. The Viper G2 Bronze .410-bore model features a bronze cerakoted barrel and a beautiful walnut stock receiver with a glossy finish. This is a great small-game gun with the potential to rock the market. MSRP: $624, Viper G2 Wood; $794, Viper G2 Bronze; tristararms.com.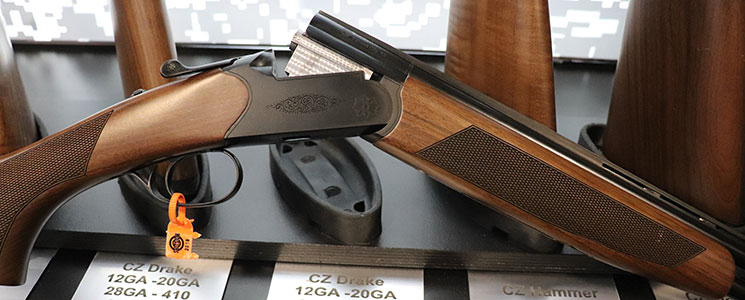 3. CZ-USA Drake 28- and .410-Gauge
The CZ-USA Drake is already a popular gun in 12- and 20-gauge models, and for 2018, the company released the shotgun in both 28- and .410-bore models as well. The 28-gauge model is chambered for 2 ¾-inch shells, while the .410-bore model will accept both 2 ¾- and 3-inch shells—talk about versatility! With a barrel selector on all models of the Drake, you can select which barrel you want to shoot. This is an amazing feature for those that hunt with 2 different choke tubes installed at the same time. While the thin, dual 28-inch barrels may look a bit funny, this shotgun is no joke. The 28-gauge model comes with a pack of 5 choke tubes, while the .410-bore model is assembled with fixed, improved cylinder and modified choke tubes. MSRP: $679; 28- and .410-gauge models; cz-usa.com.
4. Charles Daly Triple Crown 28-Gauge
Charles Daly released the Triple Crown shotgun recently, but new for 2018 is a 28-gauge version for those that want the ability to reliably shoot three shells without fail or having to reload. Chambered in 2 ¾-inch, Charles Daly makes the only triple barrel shotgun on the market. Unlike most over/unders and side-by-sides, the Triple Crown does not have a barrel selector. Once your gun is loaded, you just flip the safety off and pull the trigger three times to fire three shots. MSRP: $1,929; charlesdaly.com.