by
posted on October 31, 2022
Support NRA American Hunter
DONATE
"What's your effective range?" the guide asked all the hunters. I watched as faces shifted, some to certainty, some toward muddied unease, and some toward outright panic. If this is never a question you've asked yourself before you took to the field, you should consider it. Yes, you should be confident in every shot you make, and sometimes day-of variables can affect that range considerably, but none of this should detract from the fact that giving yourself a redline on range can be a helpful proposition. This will lead to less woundings, and less hours spent tracking scant bloodtrails for miles on end. While its easy to say you'll judge the shot when you see it, when hair is in the scope and heartrate is high, it is easy to convince yourself that you and your rifle are capable of a lot more precision than you actually are. Luckily, Determinator targets has come up with a fairly scientific system for turning this from a judgement call, into an objective measurement.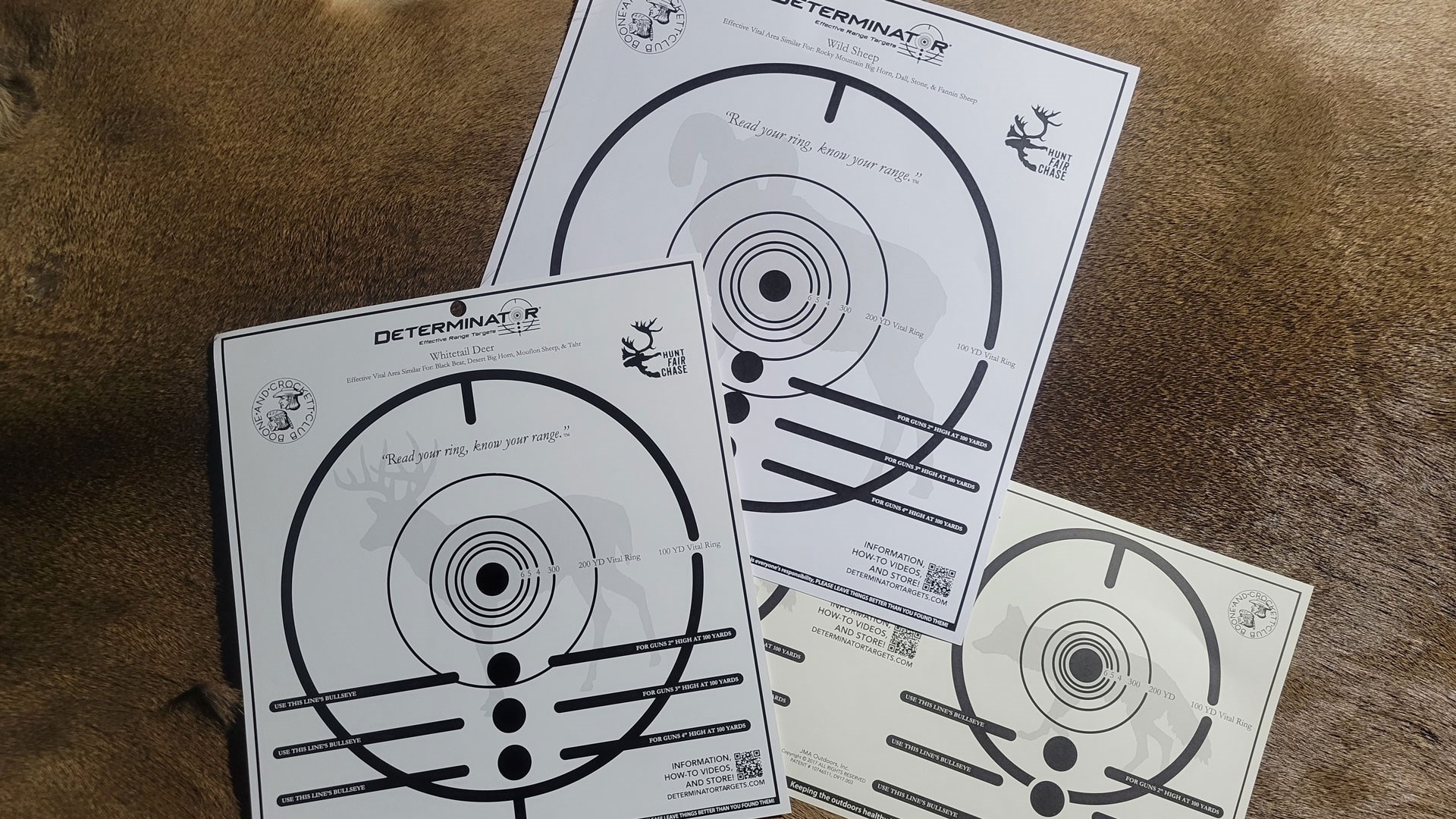 How It Works
When you first take a look at a Determinator target, you may be a little confused by all the concentric circles, and the staggered line of dots wandering down the front. Upon closer inspection, it becomes clear that the largest circle represents your 100-yard group, and each smaller ring pushes the range by 100 yards, all the way out to 600. The next thing you'll notice, is that 600-yard ring is really dang small.
The target is designed to be shot from exactly 100 yards, and each circle represents the spread possible in a five shot group if you hope to hit accurately at the proscribed range. The lower dots, meanwhile, are aligned for sights that are two-, three- and four-inches high at 100 yards.
Of course, vital areas are different on different critters, so the targets come in a variety of "sizes", from coyotes and wild hogs, to elk and sheep. Additionally, as there are far more popular species than targets, each target lists other species that its vital rings can be applied to, even if the silhouette is not quite exact.
How to Use It
The target is fairly self-explanatory to use (I mean that literally—the instructions are written on the front), but there are a few things you may not think about. To start, of course, you should use the Determinator off a bench, in pristine conditions, to get an idea of what your rifle is capable of. Make five shots and find your ring—there's your best effective range with that rifle and ammunition. Next, however, get a little creative with it.
Hunts take place in whatever conditions mother nature throws at us—in the land of giants, those conditions are often not ideal. Go out during a windy day, make your wind calls and send some lead downrange. See where you land. If you're good, and you have a high-BC, wind-bucking bullet, your range may stay virtually identical. If your wind calls aren't exactly on point, however, or your ammunition doesn't respond well to gusty breezes (looking at you, .45-70), you may need to drop your expectations a bit. While its not the most fun thing to discover, its far better to find out now than later.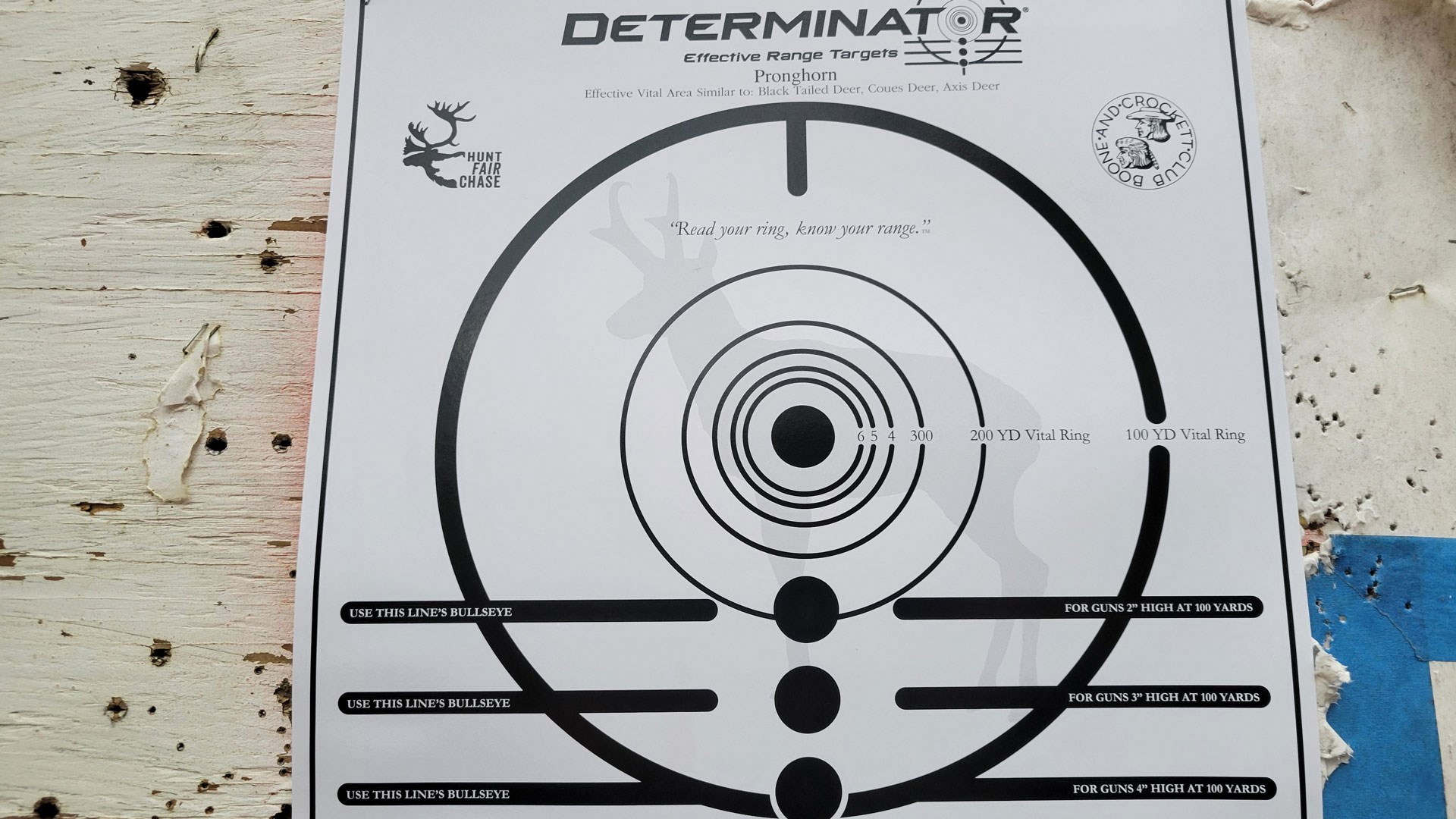 In addition to poor conditions, monster bucks and bulls also tend to pull us into excessively rugged terrain. Guess what aren't that abundant in such wild landscapes? Benches, or any sort of overly stable shooting position. See how well you fare shooting off sticks, off your pack or off a tripod. All these substandard factors can affect your effective range and—once again—while hopefully you have tuned your setup and practiced enough to shoot well from any position, its important to understand exactly how much your accuracy may be affected before you hit the field.
On the Range
All the above is the theory of Determinator targets, so how does it work in practice? As it so happens, it's even more effective than the theory implies. In the first target below, you can see what appears to be a 100-yard group. Upon further inspection, however, that might not be the end of the story.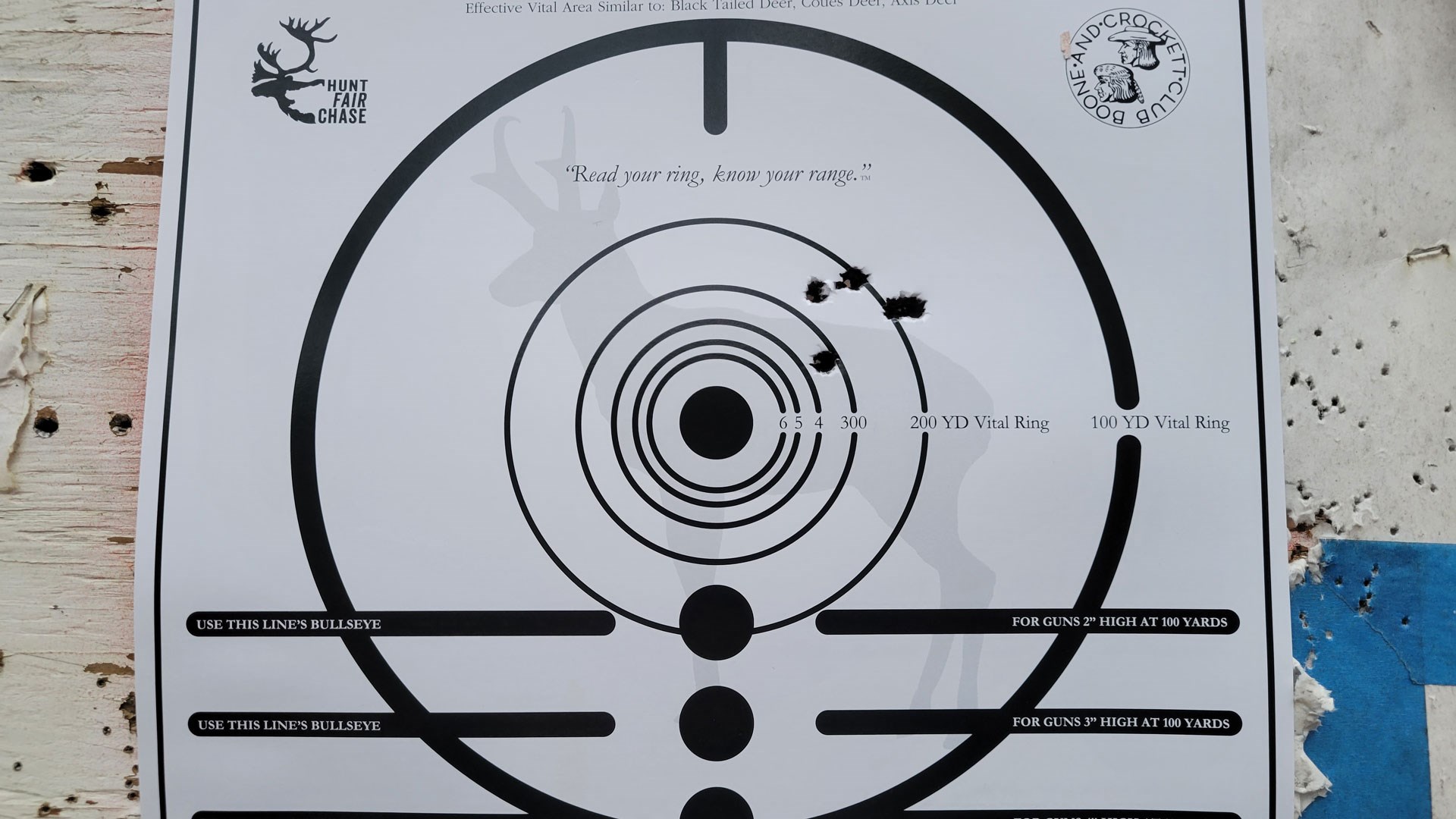 While the group itself was well into the hundred yard ring, part of the reason for this was its wildly skewed center; the diameter of the group could actually have fit within the 600-yard ring. As it so happened, I was trying out a new type of ammunition, and between this and the velocity readings on my LabRadar, could tell that my crosshairs needed to be adjusted.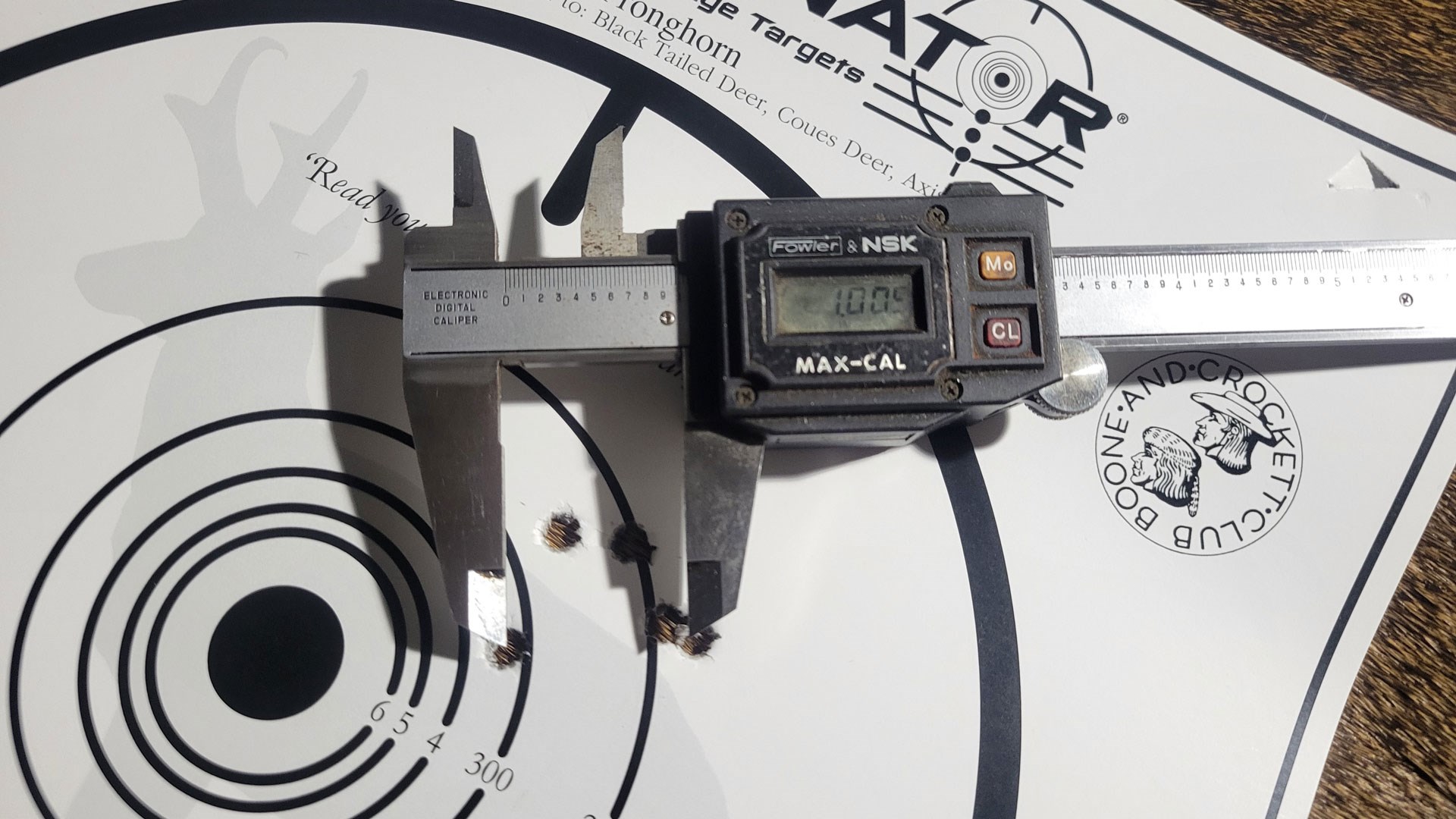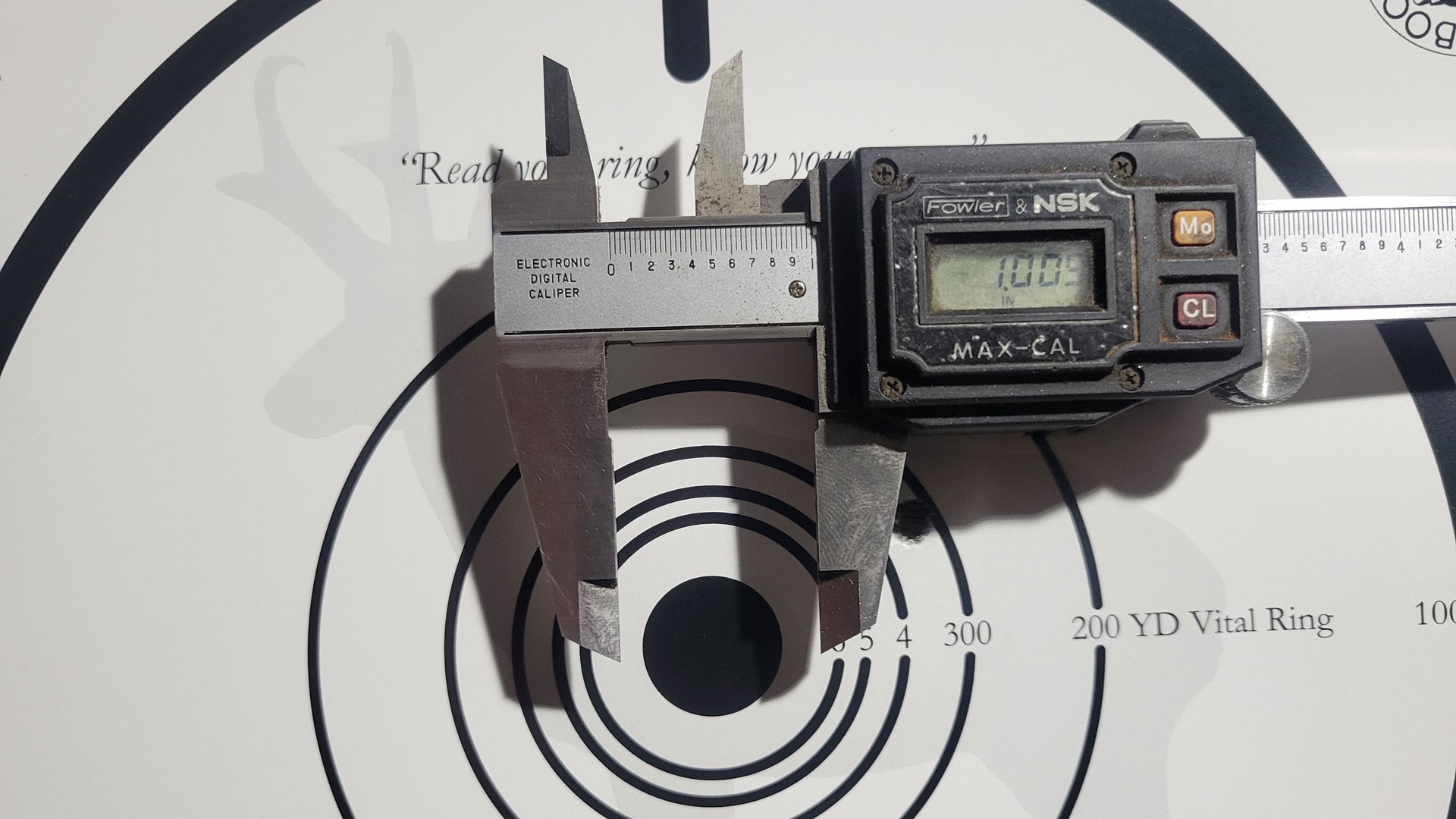 After a few tweaks, the group looked much better, and was within the 400-yard ring for both pronghorn and coyotes. Of course, point of impact was still not quite centered on the point of aim, and I later moved it easily into the 600-yard ring with one more round of adjustment.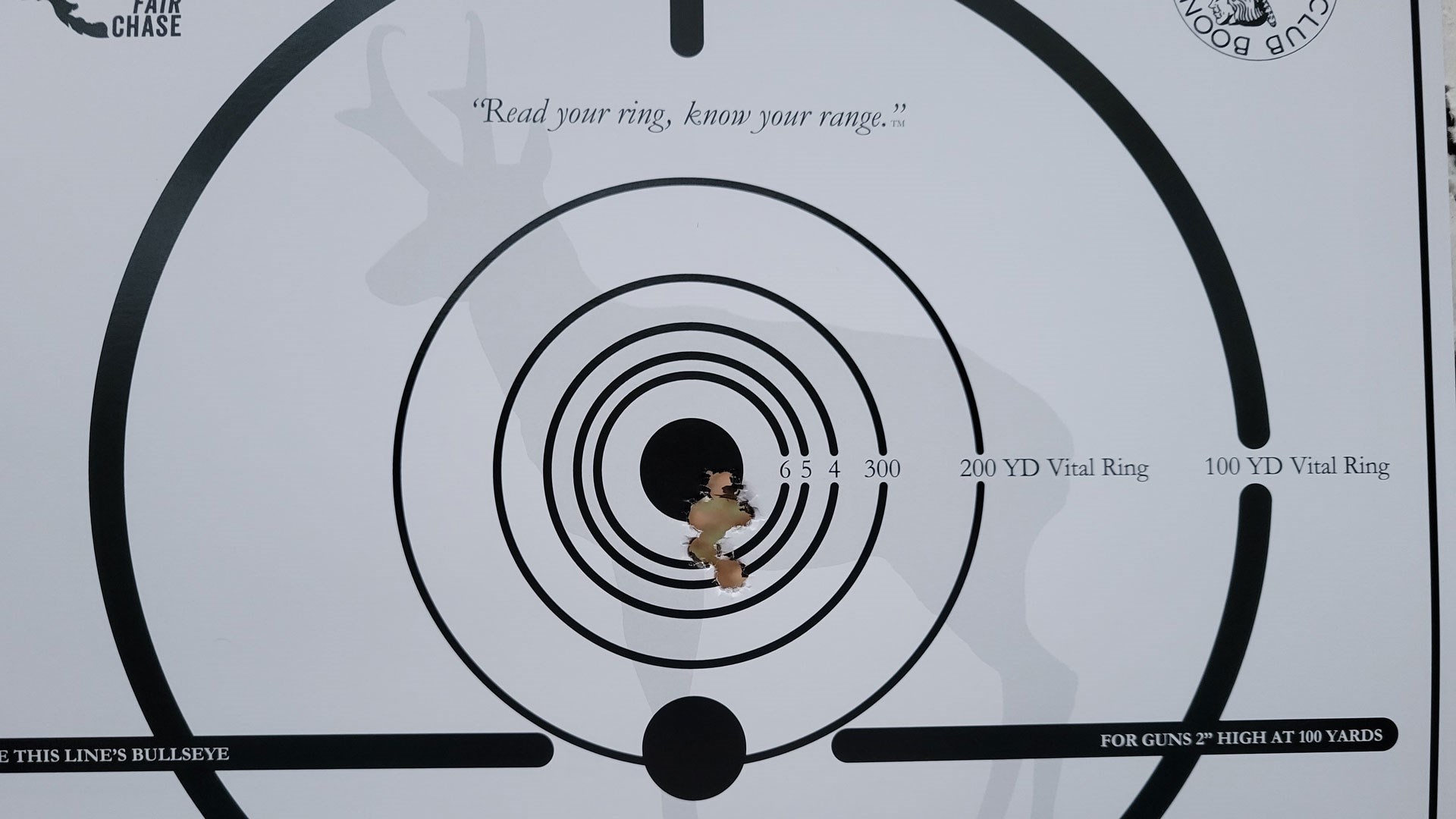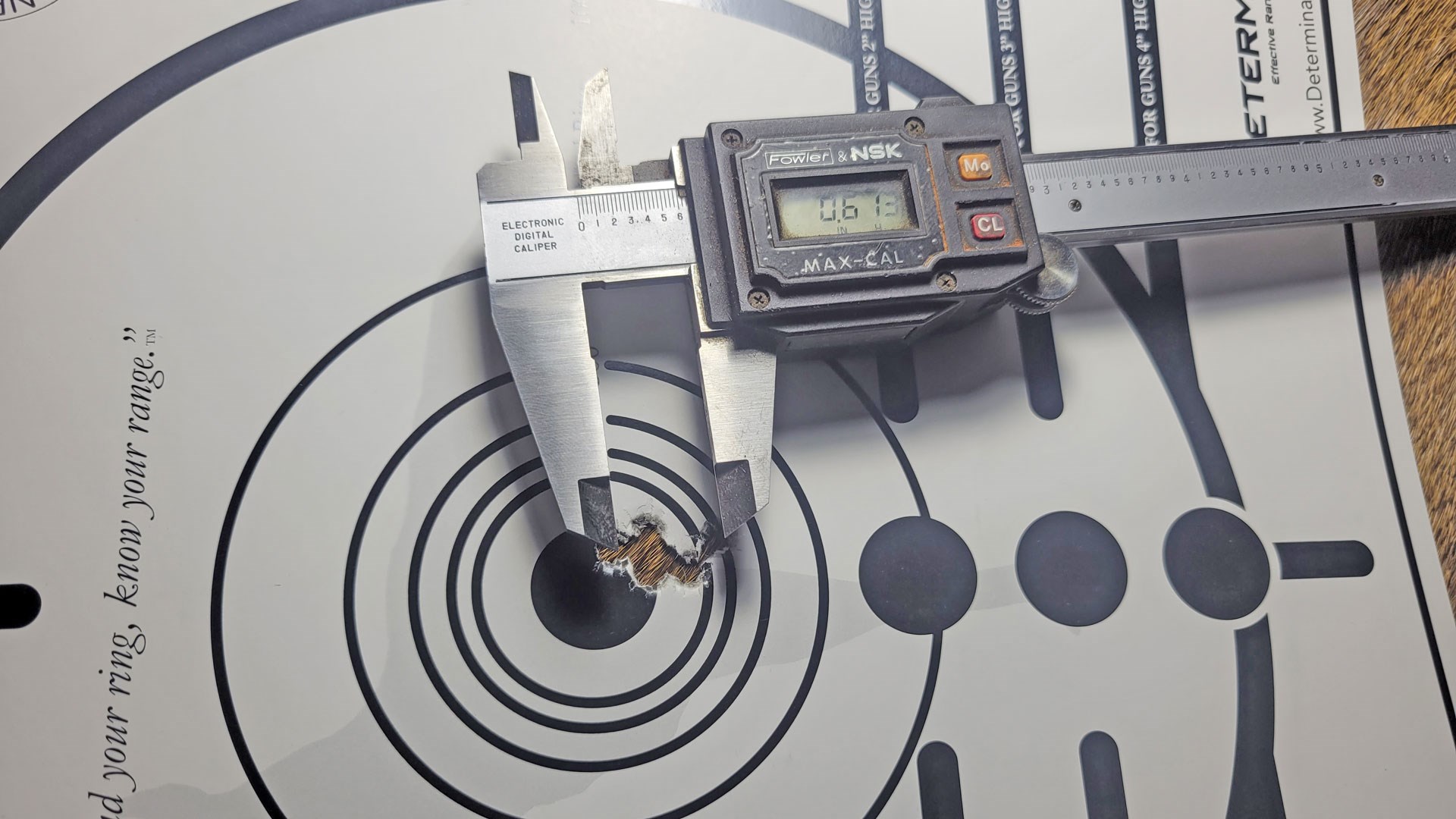 Thus, Determinator targets are not only good for determining effective range. The sheer number of concentric circles also makes it plainly obvious when a group is off-center, which can help you make any final adjustments necessary well before hitting the field.
If you're looking for a great way to prepare for any sort of big-game or predator hunt this autumn, Determinator targets would make for an effective and worthwhile tool in your range kit. From tuning your rifle off the bench, to evaluating your own capabilities in suboptimal shooting conditions, the system can instill an extra measure of well-earned confidence in both novice and experienced shooters alike. For more information, visit determinatortargets.com. MSRP: $7.99-$24.99