by
posted on June 9, 2022
Support NRA American Hunter
DONATE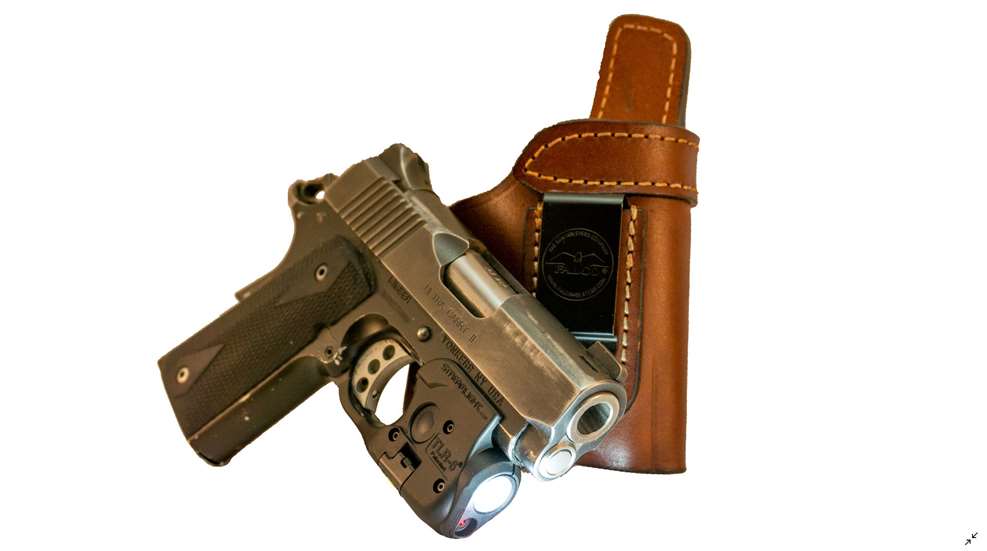 If there's one thing I've begun to insist on with every defense-minded pistol I carry, it's a method of illuminating and identifying my target at night. While not often considered a necessity, given the commonality of headlamps and flashlights when in the backcountry, my requirement does not soften when out hiking or scouting. Emergencies, after all, very rarely go according to plan. In the backcountry, this is no problem, as I tote my preferred sidearm in a pouch holster that attaches to the hip-belt of my pack. It becomes more of a problem in daily life, however, as I like to utilize my primary backcountry protection pistol as my EDC. As it turns out, rail-less 1911s—officer-sized models in particular—are rarely equipped with such lights. In fact, I have only found one that really fits my Kimber Ultra Carry II—the Streamlight TLR-6—and even this light is not officially advertised as a true fit; I only discovered its applicability after some careful measurement and research. As such, it is nearly impossible to find a holster to carry the gun in everyday life without going the custom route. Nearly.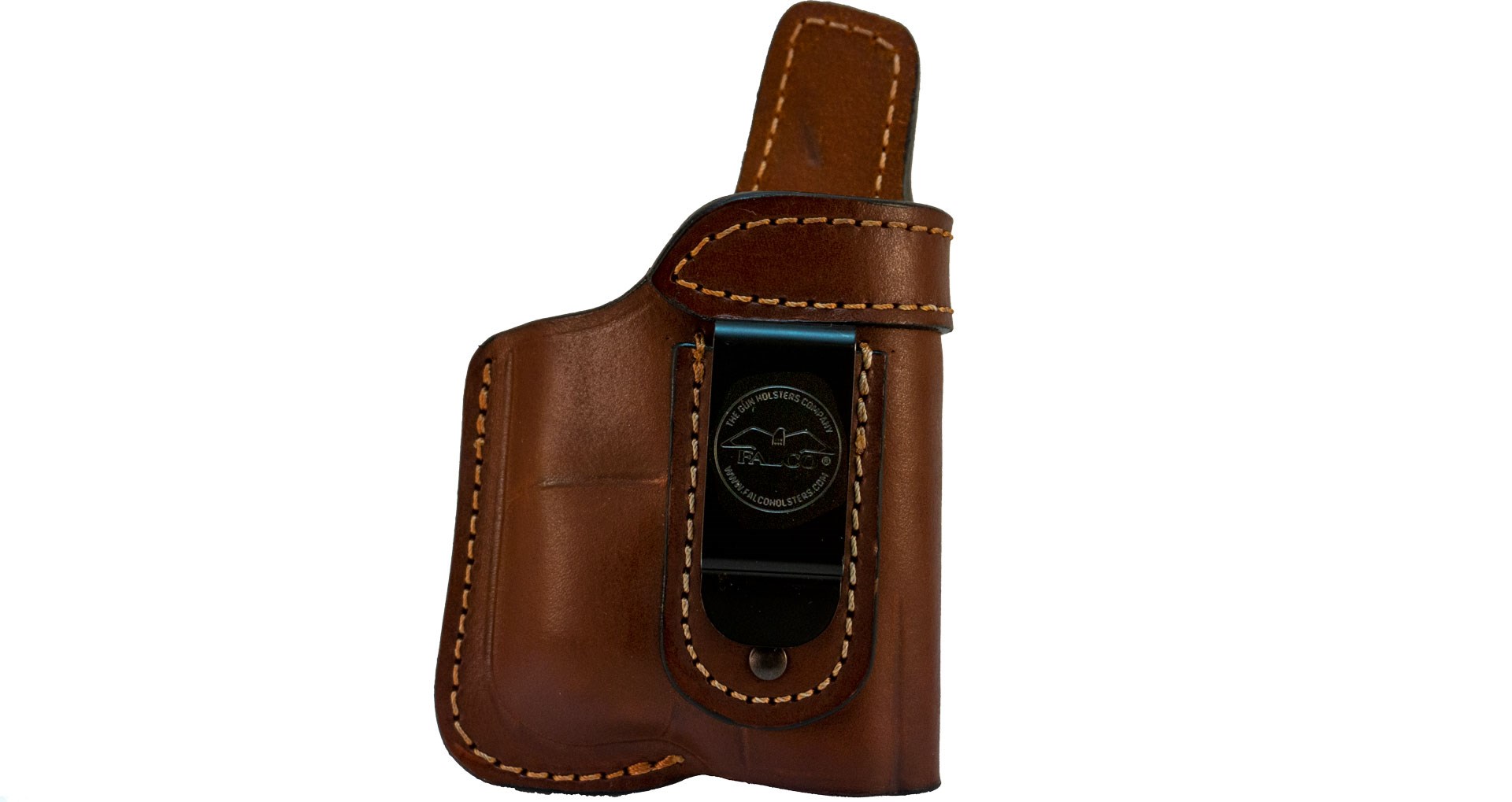 Not long ago, I finally found a holster company who listed the setup among their standard options: Falco Holsters. Based out of the Slovak Republic, the company started as a small firm sewing holsters and falconry gloves for the local market (hence its name). As folks began to take notice of the quality and craftsmanship of the company's products, Falco began to spread its wings, taking its products worldwide. Now, the company makes what are, as best I can tell, fully customized holsters for a standard price and lead time. Of their vast lineup, the light-bearing A604 L best suited my needs, and has remained a stalwart everyday companion since I first strapped it to my hip.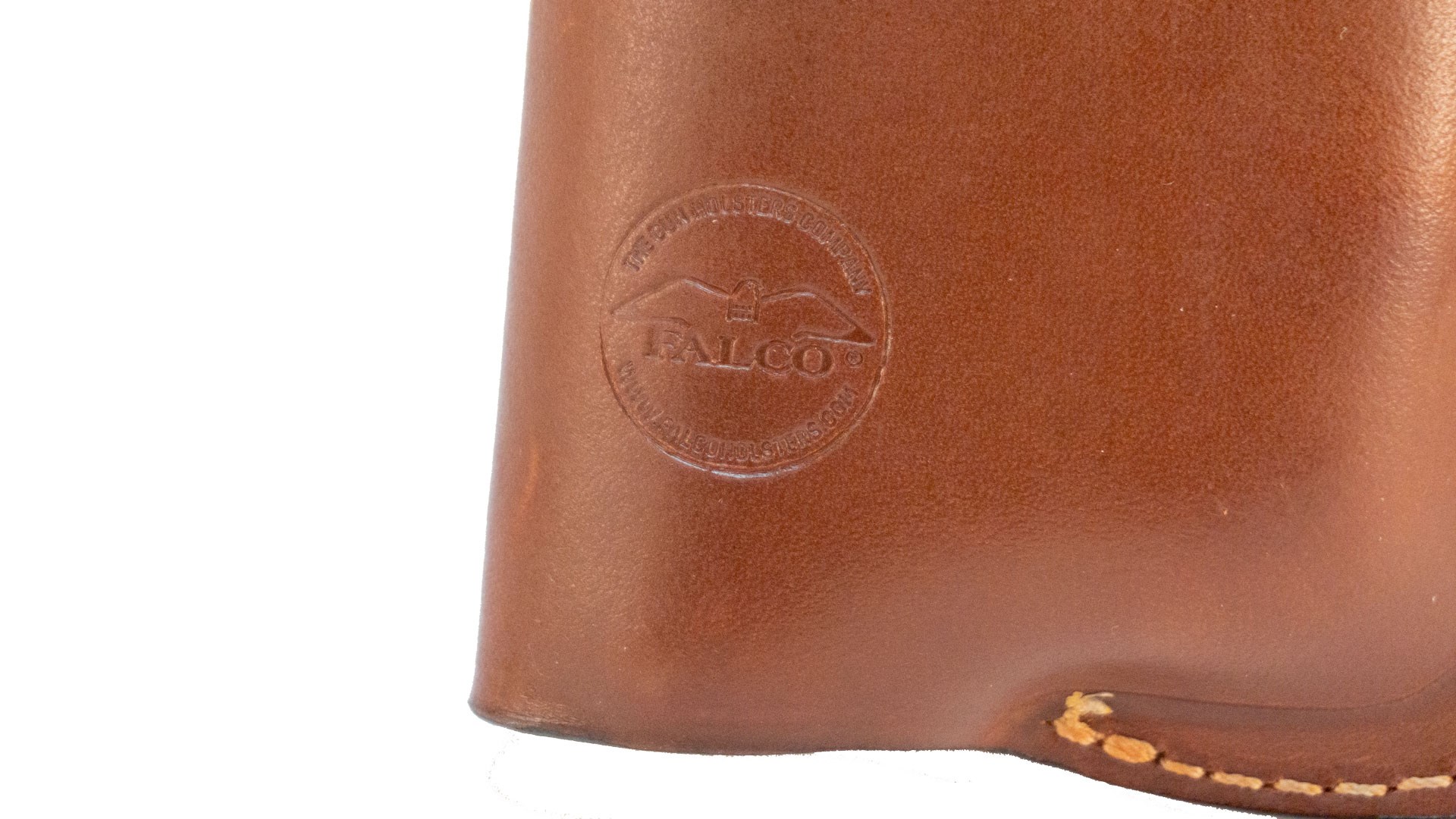 Craftsmanship
The first thing you'll notice upon removing the holster from its packaging is the exceptional quality of every element. From the even tone of its coloring, to the consistent pattern of its robust stitching, to the firmness of its Italian leather, the holster arrives looking about as close to advertised as is realistically possible. While I ordered mine in Mahogany, with low sights and a combat cut, the holster can also be had in black, equipped for silencer-height sights or red-dot sights, and with a more covered cut around the trigger guard. Both right- and left-hand options are, of course, available.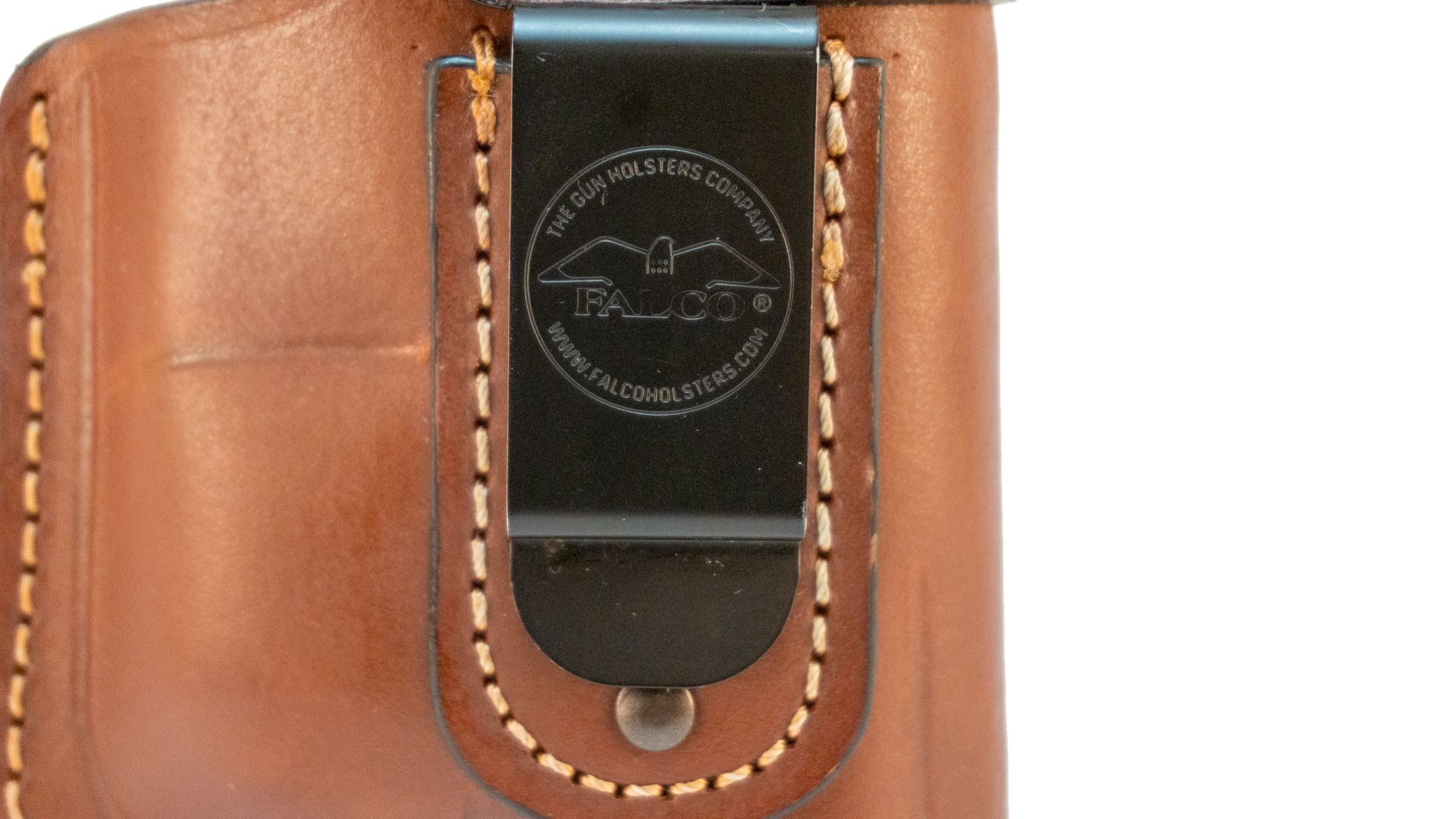 The holster boasts an incredibly tight belt clip of spring steel, and I do mean tight. You'll likely curse the thing when you're putting it on for the first time, as it does not slide on easily. Once it is on and seated, however, you'll be thankful for its tensile strength, as you'll never have concerns that the holster will slide off inadvertently. While I got the standard 1.5-inch clip, wider sizes are available on request. Keeping the clip pinned down is not left simply up to leather and stitching, as a rivet is visible just below the mouth of the clip. While I can't pretend to be certain, I would wager this has something to do with the clip's iron-like feel, keeping the whole front of the holster intensely rigid.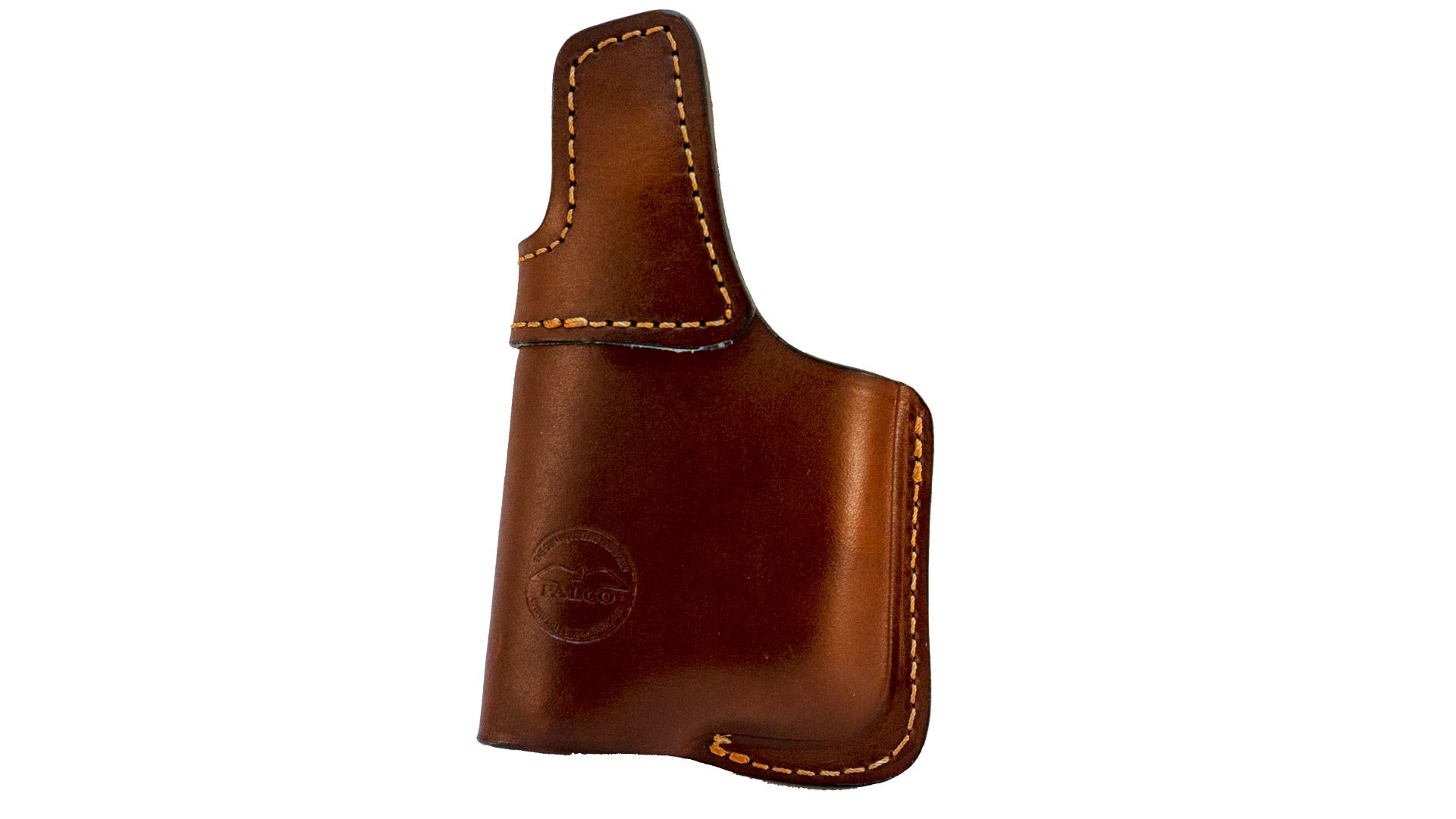 Speaking of rigidity, while the leather itself does an excellent job of holding shape, Falco has reinforced the holster further by pressing gentle grooves into the leather to interrupt any longer, flatter sections. This has the added benefit of looking rather stylish, almost outlining different components of the gun. As the holster's rear is designed to be pressed up against your body—already quite a rigid surface—they have spared such details on the backside.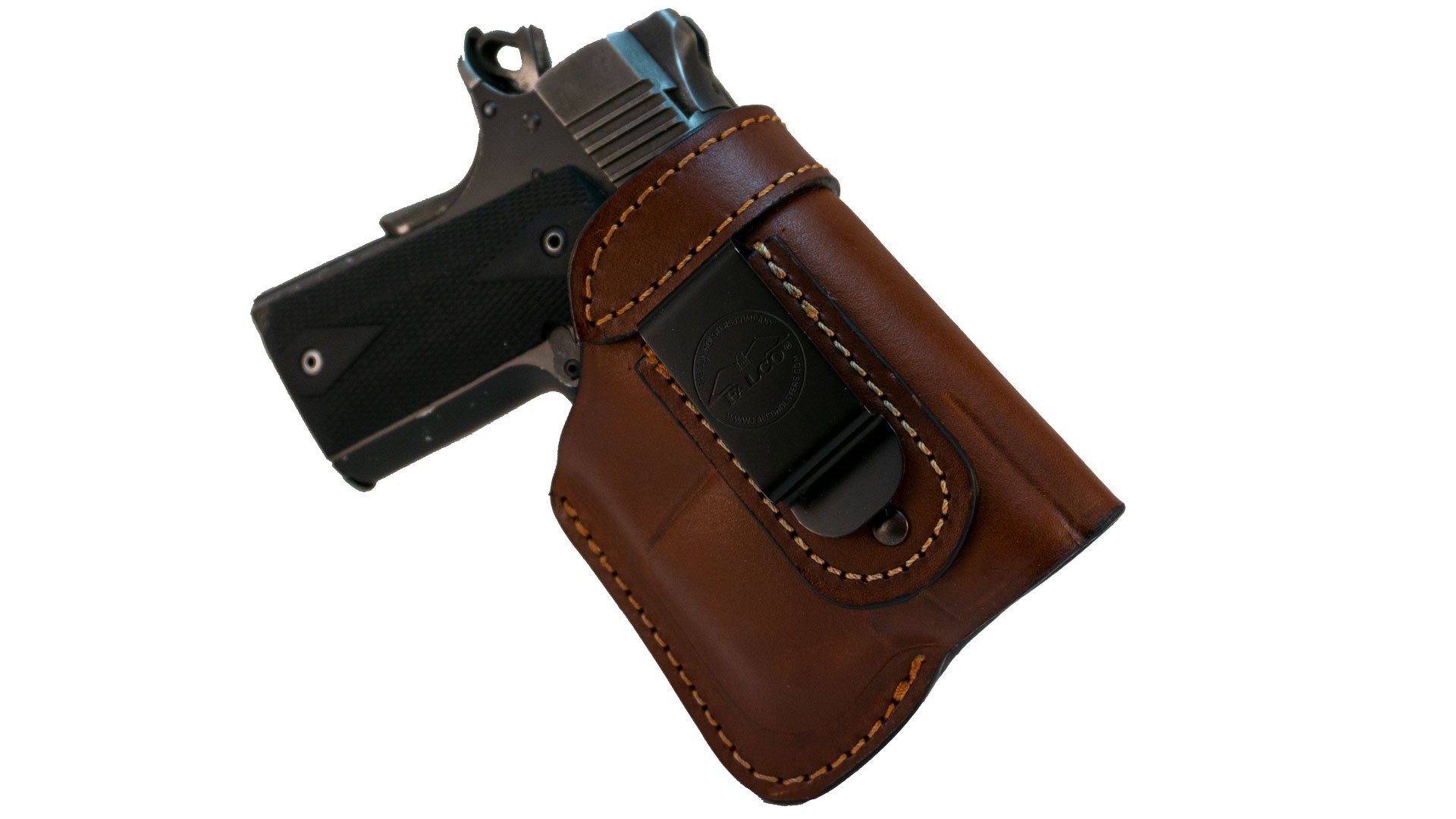 Fitment
While a fine appearance is well and good, fitment is where I really decided that this holster essentially qualifies as custom. The gun fit into the holster not simply as if it was made for a three-inch 1911 with a TLR-6, but as if it were made for my exact firearm. Indeed, it hugged it so snugly I half expected to hear the "click" of a retention device, but the leather is simply that well-formed. While I did opt for the combat cut, the leather of the holster still covers all important parts of the trigger guard, making the design totally safe for everyday use. When drawn, the gun's sights do not snag anywhere on the holster, as it smoothly slips free. I think the ease of draw likely has something to do with the fact that the gun is primarily retained by pressure on the TLR-6, instead of pressure on the pistol itself. This makes for a tight feel overall, while not necessitating an overly snug fit to the slide.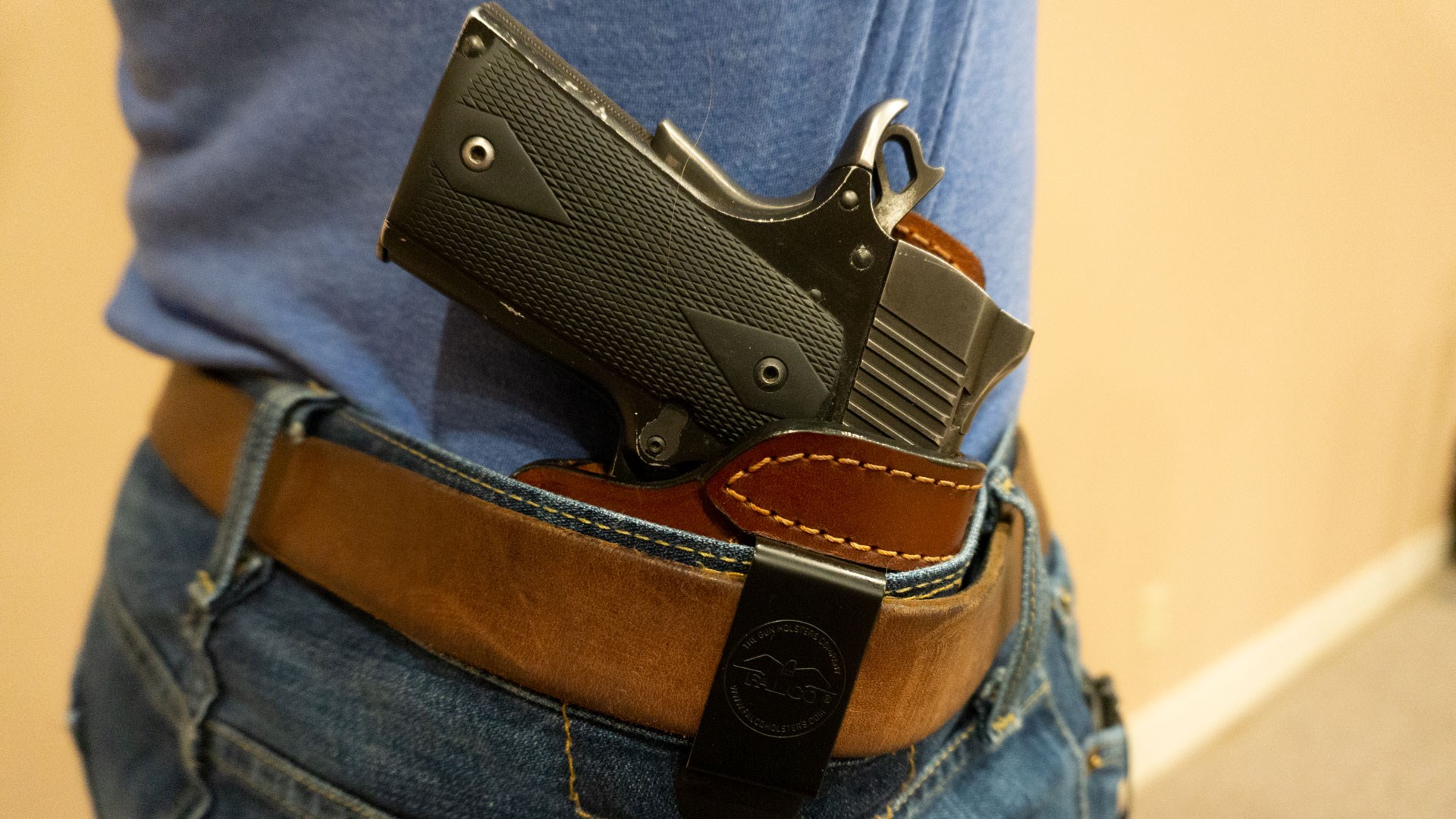 Daily Use
This is a comfortable holster in more ways than one. It is pleasant to wear, and exceptionally easy to find and draw from. The ride-height is similar to a Milt Sparks Summer Special, if a touch lower, which is widely thought of as one of the most ergonomic styles around. While I myself favor back-of-the-hip carry these days, after a brief, year-long flirtation with appendix carry, I did go ahead and test the holster in appendix position, and found it to be among the most comfortable I have ever worn. Of special note, the ride height keeps it free from interference with your leg when seated, allowing for seamless movements throughout the day. In my general 4 o'clock carry position it felt just as at home, though the ride height contributed a little less to the overall feel.
As any economist will tell you, there's no such thing as a free lunch. Holsters are no exception. Any positive attribute always comes with a tradeoff in the other direction of some degree or another. In the case of the A604 L, the ride-height that makes it so comfortable does make it slightly less concealable. Don't get me wrong, this is still a fully concealable, IWB holster. But unlike some holsters which ride a little deeper (and are consequently less easy to move around with, and harder to draw from), the A604 L prints a fairly noticeable footprint on whatever shirt you're wearing. This is not the sort of holster with which you can throw on a long T-shirt and roll. Some sort of cover garment, be it a vest, a sweatshirt, or even an open flannel will have to be worn if you don't want a relatively apparent bulge to show. That said, I think a cover garment is almost always a wise idea anyway, but it is a trait to be aware of.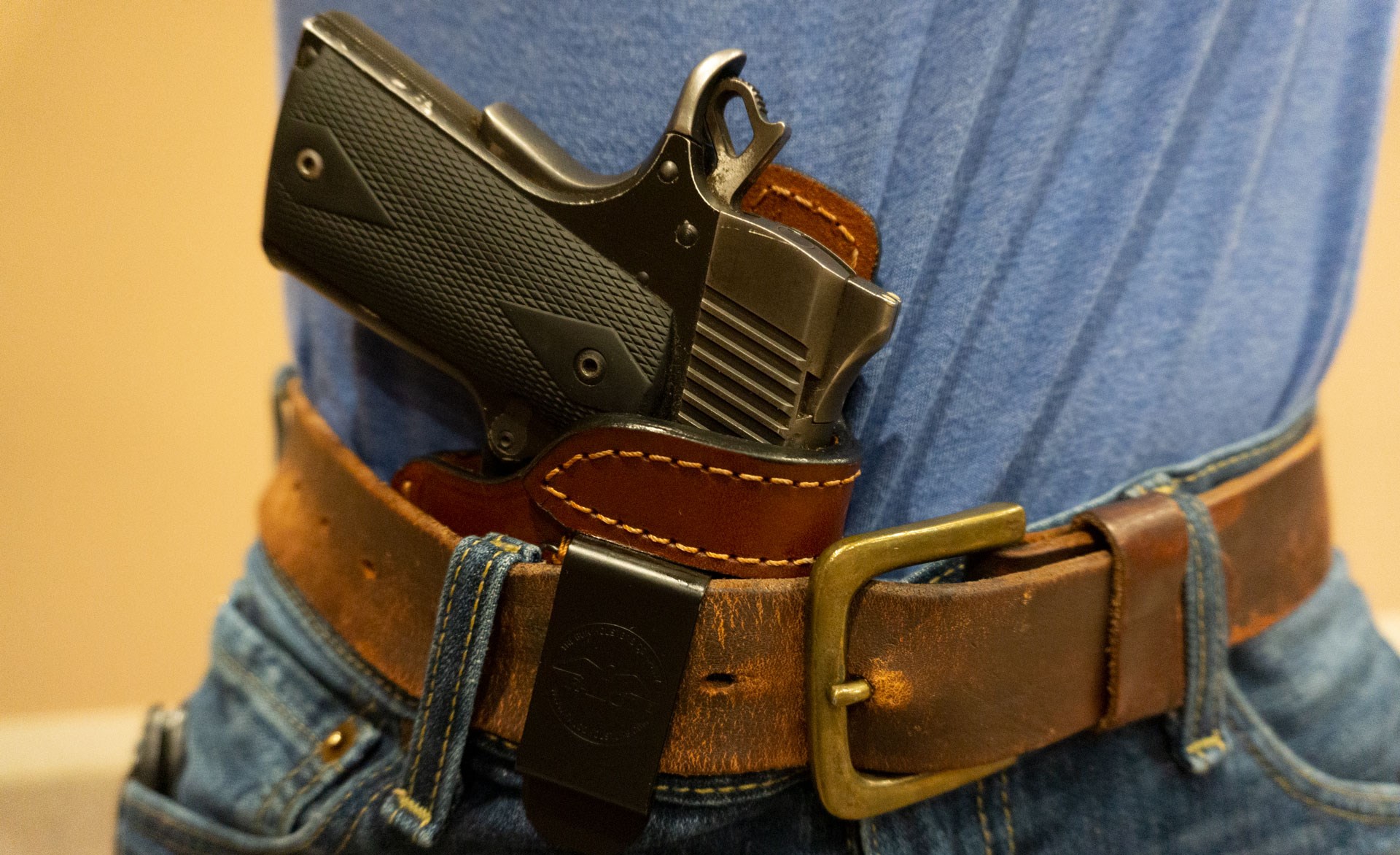 The Verdict
If you're contemplating carrying a pistol with a light on it, self-defense is likely already a primary consideration in your day-to-day life. This is a holster for just such individuals. With a substantial construction, exceptionally crafted materials, and an effortlessly easy draw, this is not a holster for someone whose pistol is an afterthought, but for someone serious about personal protection. I find it an exceptional way to take my on-trail protection into daily life without having to modify the gun to fit in a standard (non-light-bearing) holster, and enjoy going about my day secure in the knowledge that both holster and gun remain firmly planted on me, thanks to the holster's strong steel clip and the excellent retention qualities. For more information, check out falcoholsters.com. Additionally, if you're looking to make the holster a gift for Father's Day, take a look at Falco's custom initial embossing service, available both on the holster's front and rear for $4.95. Price as tested: $84.95