Support NRA American Hunter
DONATE
Be prepared when you enter the turkey woods this spring with this year's must-have gear.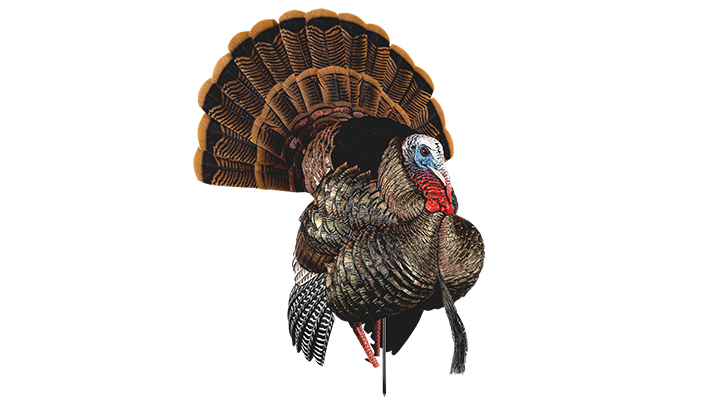 1. Avian-X HDR Strutter
Recognizing that one size hasn't always fit all, Avian-X designed the HDR Strutter with customizable features that allow you to utilize a single decoy for any situation. Shipped with two interchangeable heads (one red and one white), removable strutting wings and a synthetic tail fan, you can choose the level of aggression your decoy displays. By adjusting the length of the outside fan feathers, you can also set the HDR Strutter to mimic both a dominant tom or a young jake. Decoy is fully flocked and sports incredibly realistic detail down to the beard and spurs. If you're looking to take the realism even further, swap out the included tail fan and wings for the real thing! MSRP: $249.99; avian-x.com.


2. Franchi Affinity 3 Elite Turkey
This inertia-operated semi-auto has been upgraded to "Elite" status with extras that turn this workhorse into a dedicated turkey gun. In addition to a 24-inch barrel and pistol grip, the Affinity 3 Elite Turkey features an expanded loading port, a large bolt release, oversized bolt handle, bright fiber-optic sights, Optifade Subalpine camo on the synthetic stock, a protective Midnight Bronze Cerakote finish on the barrel and receiver, two extended turkey chokes, a lengthened forcing cone for better patterns, a TSA recoil pad and a short Picatinny rail for the mounting of a red-dot optic. It's also adjustable for drop and cast. Available in 12- and 20-gauge with a 3-inch chamber. MSRP: $1,249; franchiusa.com.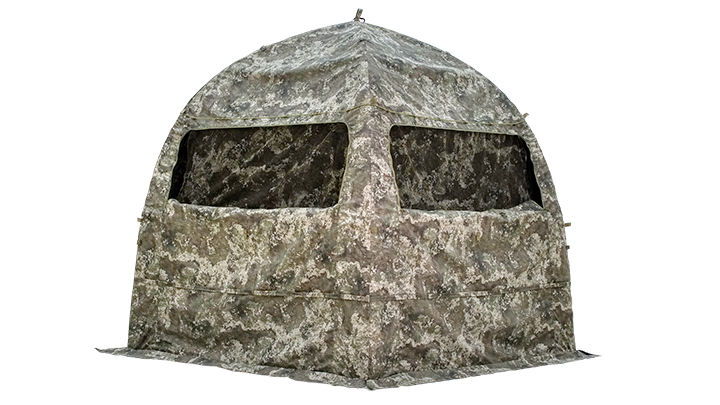 3. TrueTimber AirPack 90 Ground Blind
By relying on inflatable beams for structure, the innovative TrueTimber AirPack 90 is lighter and more compact than comparably sized blinds. The blind's durable outer shell in TrueTimber's Strata camo pattern encloses a roomy 75x75-inch interior footprint that reaches over 7½ feet tall, yet stuffs neatly in its backpack with a total carry weight of 20 pounds. Using the supplied pump, the blind sets up in minutes and is strong enough to withstand snow and wind that would wreck models built on thin rods or poles. Large, zippered windows provide rifle hunters surround shooting, while a vertical door-slot caters to bowhunters, and both come with removable, shoot-through mesh curtains. This blind is as capable and comfortable as they come, yet portable enough to go anywhere. MSRP: $259.99; truetimber.com.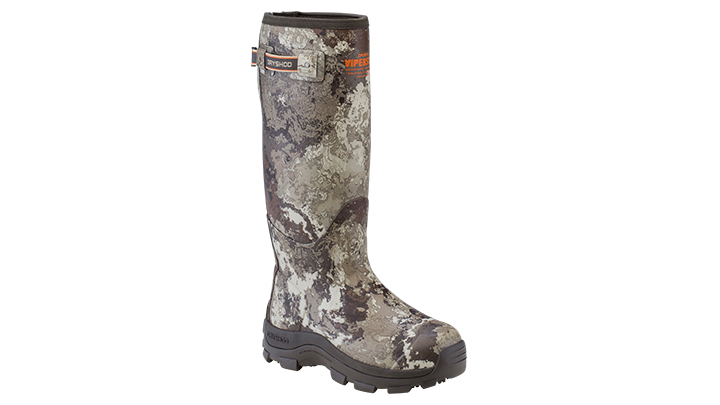 4. Dryshod ViperStop Snake Hunting Boot
Built specifically for the spring woods, the ViperStop snake boots from Dryshod house a breathable, moisture-wicking air-mesh lining to keep your feet cool inside of an extra-tall, hand-laid, waterproof and puncture-resistant rubber shell to keep you safe from the season's fanged dangers. Adjustable gussets provide the perfect fit for all-day comfort. These boots also sport a removable sock liner, a nylon shank, instep reinforcement and a durable outsole with lugs to handle any terrain. Available in Veil camo. MSRP: $189.95; dryshodusa.com.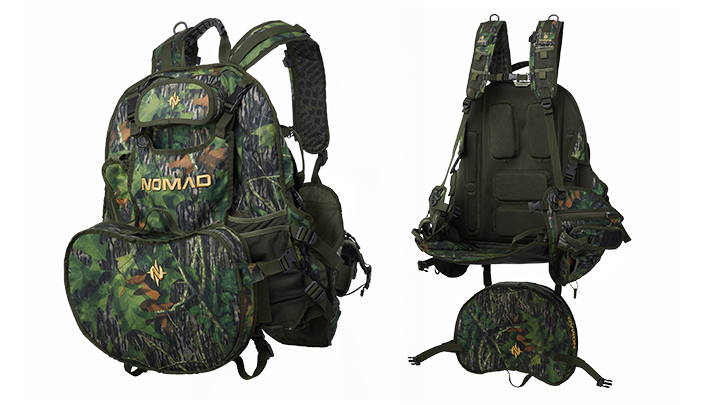 5. Nomad Killin' Time Turkey Vest
Complete with specialized pockets for box calls, mouth calls, pot calls, water bottles, decoys, stakes and more—28 different pockets in total—the Killin' Time Turkey Vest from Nomad has the room to carry what you need for an all-day grudge match. Adjustable at 14 points for a customized fit, this vest comes clad in Mossy Oak Bottomland camo, or, exclusive to Nomad, Mossy Oak Shadow Leaf camo. A built-in seat folds out of the way when not in use, and an additional high-density foam seat cushion with magnetic attachment can be deployed quickly for added comfort, or removed altogether. For those of us keeping our eyes open for another bounty in the spring woods, Nomad built in a mesh stow sack for the collection of morel mushrooms. MSRP: $180; nomadoutdoor.com.