by
posted on March 14, 2018
Support NRA American Hunter
DONATE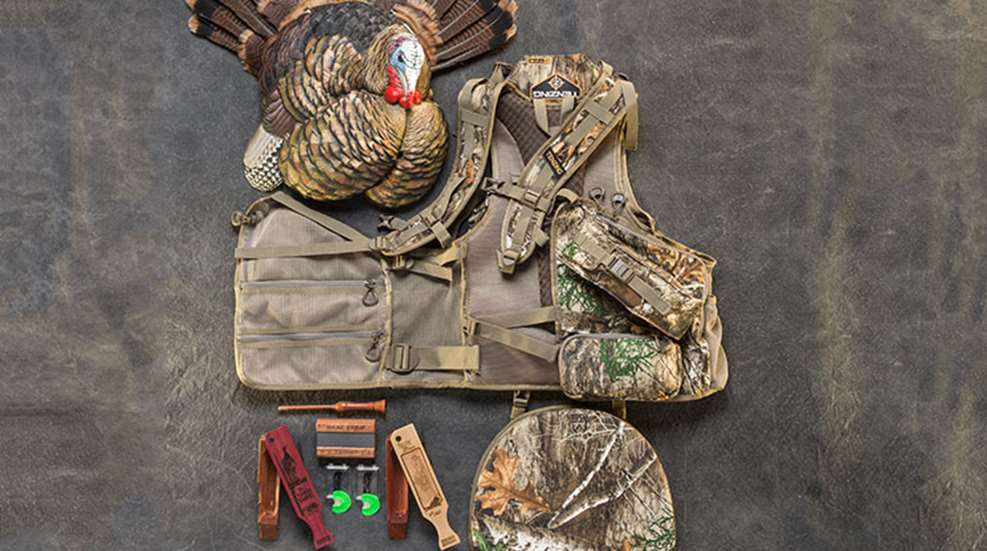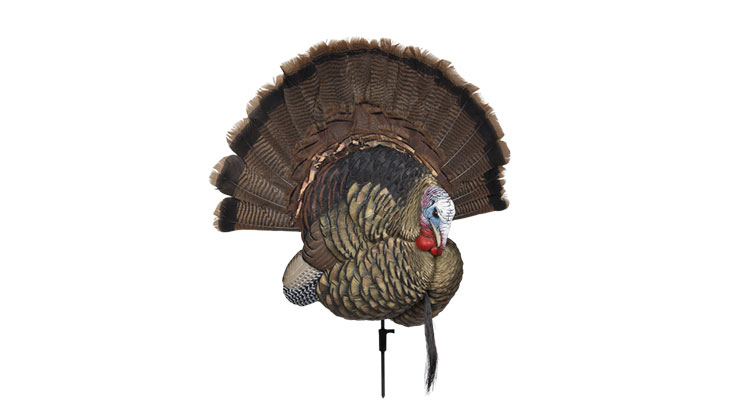 Avian X Trophy Tom
Avian X has designed the Trophy Tom to be both an irresistible strutting decoy and a great looking wall mount to display the tail feathers you've been chasing all season. For decoy use, simply attach an existing fan to the back—the real thing will work best if you've got it—slap it on the included ground stake, or carry it "reaper" style with the optional handle for some in-your-face action. Or, if you're looking for a cheaper alternative to a full-body mount to display your bird, forget the stake and handle and hang this bad boy on the wall. Trust us, they got the colors right. MSRP: $79.99; avian-x.com.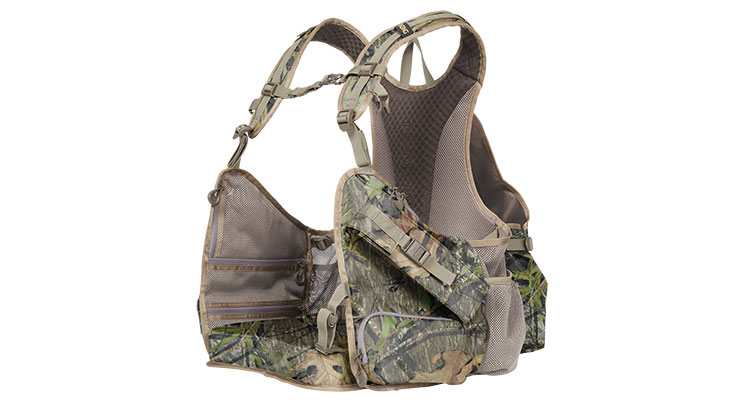 Tenzing TZ TV18 Turkey Vest
Let's face it, why carry one, when three calls will do the job just fine? Lucky for us fanatics, the TV18 vest from Tenzing houses enough pockets for the kitchen sink, but at a lightweight 3 pounds it is also a trekking-hunter's dream come true. The vest features adjustable shoulder straps, a breathable mesh back panel, a drop-down dual-layer foam seat, pockets for a box call, pot calls, strikers and diaphragms, and even hand warmer and cell phone pockets. It's also got enough room in the back pouch for all your extra clothes, decoys or better yet, a big old longbeard. MSRP: $149.99; tenzingoutdoors.com.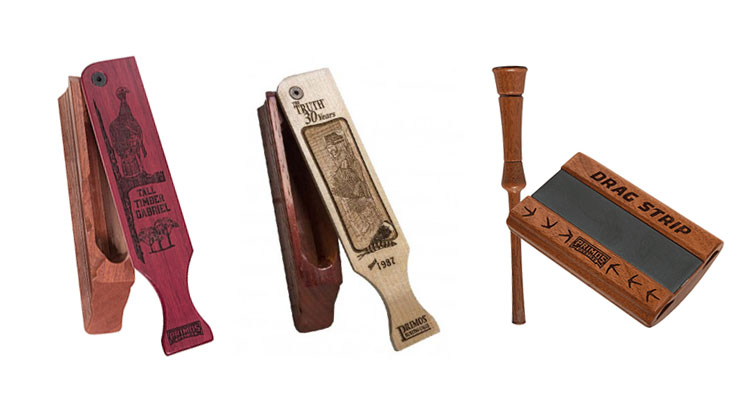 Primos Calls
The Tall Timber Gabriel Box Call is about as "premium" as box calls get. Its design allows for multiple thumbhole positions for a variety of notes. Made from gorgeous sapele and purple heart wood, the call has a back wall, ideal for those hard-hitting cuts. In celebration of 30 years of "The Truth Turkey Series," the new Limited Edition Truth Box Call sports an image of Will Primos engraved on the paddle. This collector's item makes some serious calls, though, with a similar "cutting-edge" back wall. The Drag Strip slate call is a throwback design made from hardwood and real Pennsylvania slate. It easily produces those realistic yelps and purrs that drive gobblers insane. MSRP: $69.99 (Tall Timber), $89.99 (Truth), $39.99 (Drag); primos.com.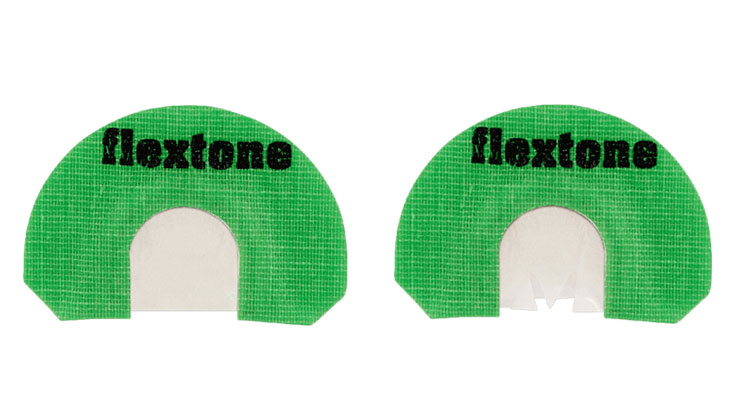 Flextone Calls
When it comes to mouth calls, one size does not fit all. That's especially true for those with a smaller palate—like women and children. Flextone has created a line of smaller frame mouth calls that still make a lot of noise. The Lil' Double houses two straight-cut reeds that produce the two-note yelps that grab a gobbler's attention from afar. The Lil' V sports two reeds, a "V" cut and a "straight" cut, to create those raspy yelps, cuts and purrs that finish big old toms. MSRP: $4.99 each; flextonegamecalls.com.