by
posted on January 16, 2015
Support NRA American Hunter
DONATE
"Every father should remember that one day his son will follow his example instead of his advice." —Charles F. Kettering, American inventor and engineer
Like fathers across America who have been teaching their children to hunt for countless generations, Mark Johnstad of Bozeman, Mont., welcomes his 9-year-old son, Cooper, to the wonderful world of waterfowling. Though Cooper must be 12 to hunt in their home state, he already knows half of the adventure is the anticipation and enjoys tagging along with Dad.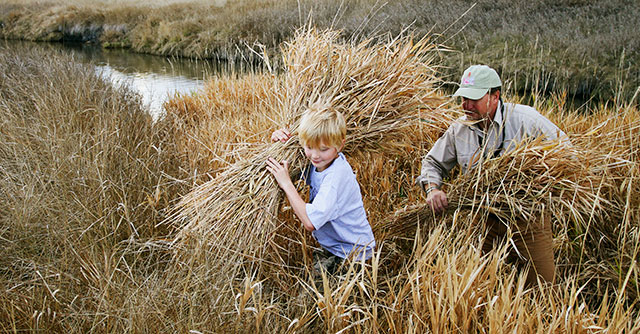 For Cooper, such quality time is a chance to learn more about these winged wanderers of faraway places whose migrations captivate our imaginations. For Dad it is a chance to instill a love of nature and the outdoors, to ensure Cooper experiences hunting's rewards and develops an even deeper appreciation for America's waterfowl.
Dad has already taught Cooper that scouting is important not just for locating birds. It tells them where to set up as he and Dad search out feeding sites and key positions beneath the flyway. Though confident in their site, Dad knows it is best to test the new area before building a permanent blind. Cooper learns that setting their decoys along the easiest approach will entice ducks to commit to them.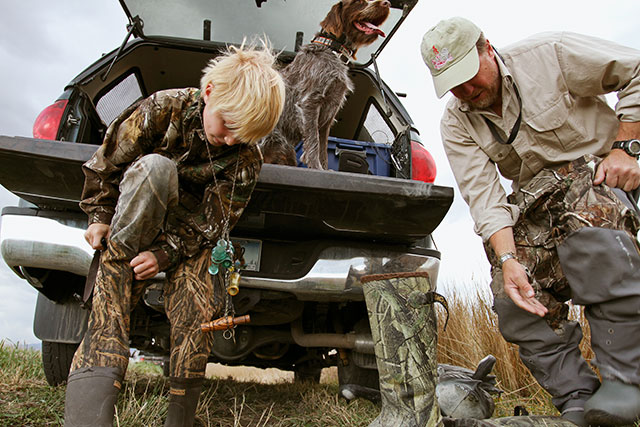 Cooper is all about teamwork. In his view, there really is not much difference between building one of his secret forts and building a duck blind. Both require a little time and elbow grease to gather and cut materials—and both are always even more fun to do alongside Dad. Their simple shoreline setup is built along a local spring creek with a mere handful of stakes and a large piece of camouflage cloth—quick to set up, take down and move.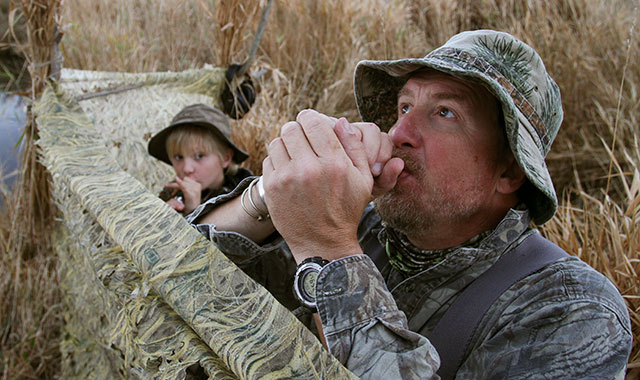 Mark understands that part of his son's excitement comes from a sense of belonging to a fraternity and experiencing this rite of passage. The rewards of time spent together outdoors go both ways as he teaches Cooper that sportsmanship and conservation are the keys to the future of our sport.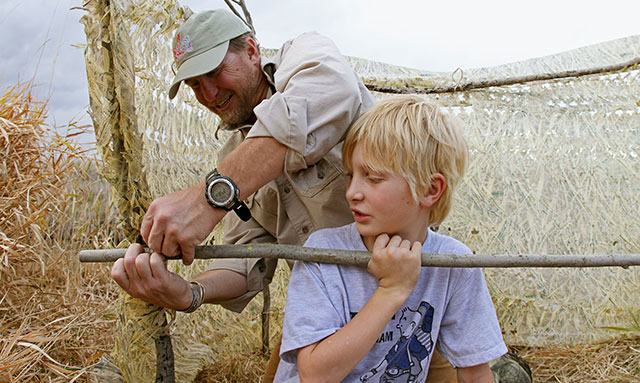 Cooper yearns to be like Dad and has joined him on hunts since he was 5 years old. Anticipating the day when he, too, can hunt, Cooper often totes his air gun to the blind and simulates making the perfect shot alongside Dad. His 12th birthday can't come soon enough!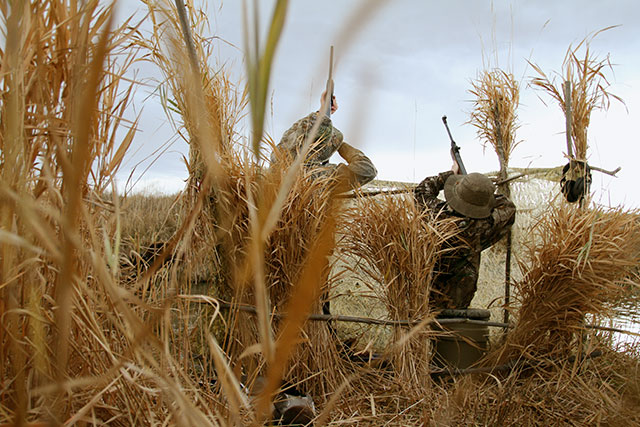 Mark knows that hunting is an endless learning process that adds to the allure. He relishes the opportunities for teachable moments as he introduces the naturally inquisitive Cooper to the great outdoors. Of course, no outing would be complete without Mr. Smith—the duo's faithful wirehaired pointing griffon—at the ready, eager to please and set to make the retrieve.
Years from now, as Cooper reflects on his memories of hunting with Dad … of whistling wings and frosty mornings … of the smell of gunpowder and the tireless Mr. Smith … he will recall how his father taught him it is up to us hunters to conserve waterfowl—and hunting itself—as perhaps one day he passes to his own son this cherished all-American tradition and treasured tie to the outdoors.