by
posted on January 17, 2016
Support NRA American Hunter
DONATE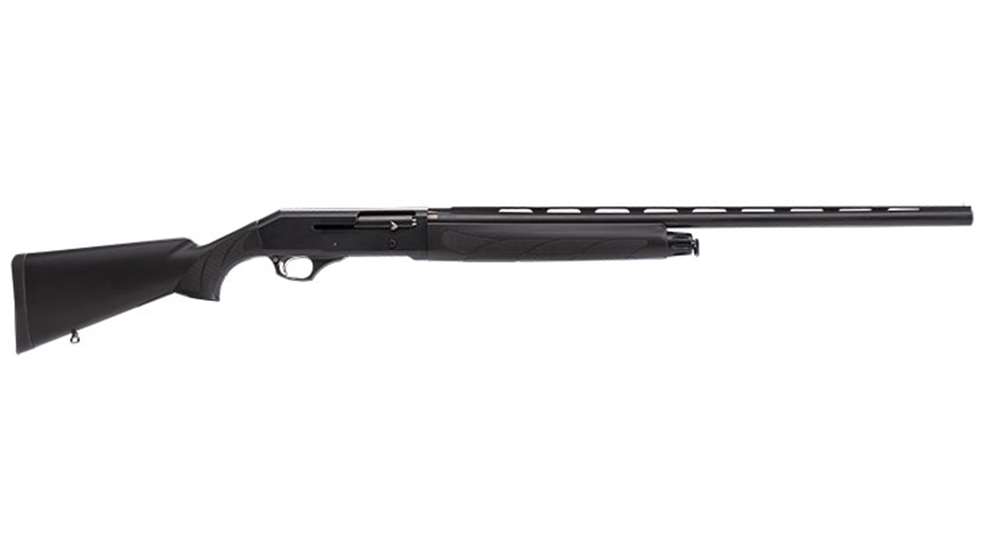 Once upon a time, there was only one place to go if you wanted a shotgun with an inertia-driven action. The very concept of an inertia gun was synonymous with Benelli for two decades—even when Franchi and Stoeger joined the party, it was as subsidiaries of Benelli Holding. Then the patent expired. And while, yes, Benelli remains the de facto seller of inertia-driven shotguns, new competitors have entered the market with each passing year. Browning didn't take long to capitalize on the technology, and last year Weatherby made a splash with its Element Deluxe, winner of our 2016 Golden Bullseye for Shotgun of the Year. But the latest company to throw its hat into the ring came as a bit of a surprise: Stevens.
Though it has a storied history all its own, having been founded in 1864, Stevens is now a division of Savage Arms, and is responsible for the company's small, but growing, shotgun line. Prior to this most recent SHOT Show, Stevens had only three models in regular production—a pair of pump guns and an over/under. But for 2016, the company is indeed entering the inertia gun market with the introduction of the S1200. Here are five things you need to know.
1. It should mark the beginning of a new era at Stevens/Savage.
The S1200 isn't a token release—it's a new day. Five different models will be available off the bat, providing options in barrel lengths from 26 to 28 inches; black synthetic and walnut stocks; and two Mossy Oak camo patterns—Shadow Grass Blades and Bottomland. Whether you're looking to bust clays, make a pile of ducks or turn turkey heads to jelly, the S1200 will have a variant for you.
2. It features the Beretta Mobilchoke System.
And, even better, it comes complete with a boxed set of five interchangeable Beretta choke tubes. The set includes cylinder, improved cylinder, modified, improved modified and full choke options.
3. It's lightweight.
The S1200 tips the scales at just over six and a half pounds, leaving it firmly at the lower end of the scattergun spectrum, weight wise. Between that and its 14.25-inch length of pull, which the folks at Savage say they dedicated a lot of time to perfecting, the 1200 should be smooth handling, at the very least.
4. It's the new entry-level inertia gun.
Though I can't say precisely what it'll list for on dealer's shelves, the S1200 ships with an MSRP of $573 for its black synthetic base model. That sneaks in just under the $599 number attached to Stoeger's 3" Model 3000, previously one of the most wallet-friendly inertia-action scatterguns available.
For more information, go to SavageArms.com.