by
posted on February 25, 2016
Support NRA American Hunter
DONATE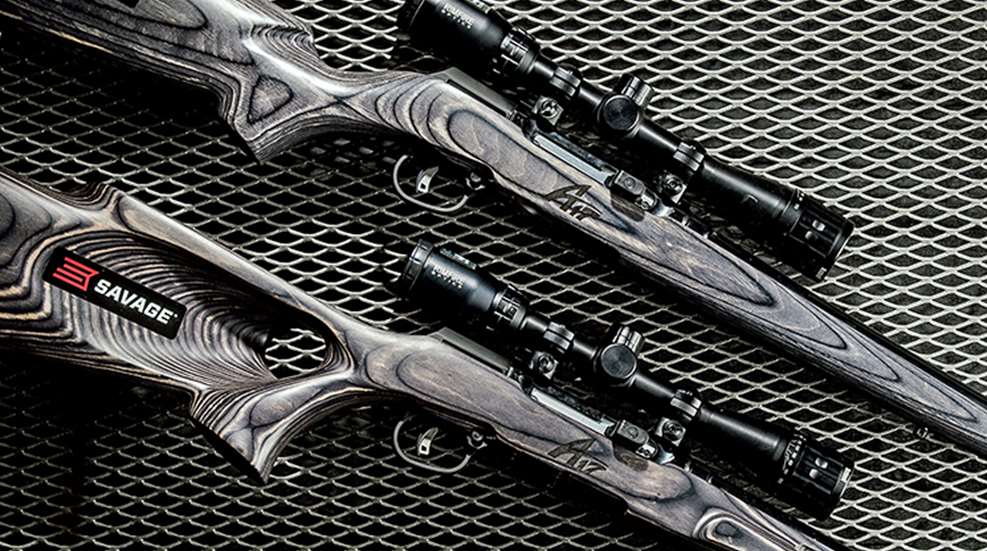 If you've been paying attention to AmericanHunter.org of late (and I sincerely hope you have), you'll have heard that we announced the Savage Arms A17 would receive our Golden Bullseye Award for "Rifle of the Year" at the impending 2016 NRA Annual Meetings and Exhibits in Louisville. The handy little rifle took the industry by storm after being unveiled at SHOT Show 2015, and consumers have responded to it with plenty of enthusiasm. It remains one of the most searched new rifles on this website.
With all of that in mind, it should come as no surprise that, for 2016, Savage announced a line expansion. In this case, I'm talking about the new A17 Sporter and A17 Target models. Here are five things you need to know.
1. There are three new models coming.
New for 2016 will be the A17 Sporter (flat comb), A17 Target Sporter and A17 Target Sporter Thumbhole. The A17 Target Sporter Thumbhole features a thumbhole stock, just as the name suggests.
2. They each bring something unique to the table.
The A17 Sporter and A17 Target Sporter (which features a heavy barrel) feature a flat-combed, gray wood-laminated stock. The A17 Target Sporter Thumbhole has a heavy fluted barrel and the aforementioned thumbhole stock.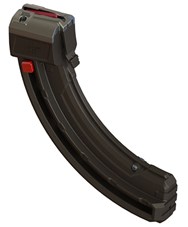 3. We're still talking about semi-automatic target that will reliably cycle .17 HMR.
Not overly familiar with the A17? That's OK—I'll catch you up real quick. It's one of the first high-performance semi-automatic rimfire specifically designed for the .17 HMR cartridge. And the Sporter and Target models all rely on the same unique delayed-blowback action to deliver reliable semi-automatic operation with the powerful, low-recoil cartridge.
4. Accessories are already in production.
Savage Arms, as most folks know, is part of Vista Outdoor. Also under that umbrella is Butler Creek, which has fittingly produced a new 25-round magazine that will be compatible with all A17 models. It features a stainless steel spring and all metal header and feed lips, and a remaining round indicator on the side lets you know when the magazine is running low. If you don't feel 25 rounds is enough, that's fine—you can connect magazines together and double your cartridge count. A17 owners should keep an eye on this one. It's due to be on shelves by late April 2016.
5. They're affordable.
Though they check in at a slightly higher price point than the original A17, the new models remain budget-friendly, ranging between MSRPs of $554 and $617. If you're thinking that's a little high for a rimfire, consider that other semi-automatic .17 HMR rifles can run upwards of $1,200.
You can expect more coverage of the rapidly expanding A17 line somewhere down the road. In the meantime, be sure to check out our complete print review of the original model, which was featured in last July's edition of American Hunter.
For more information, go to SavageArms.com.