by
posted on October 26, 2021
Support NRA American Hunter
DONATE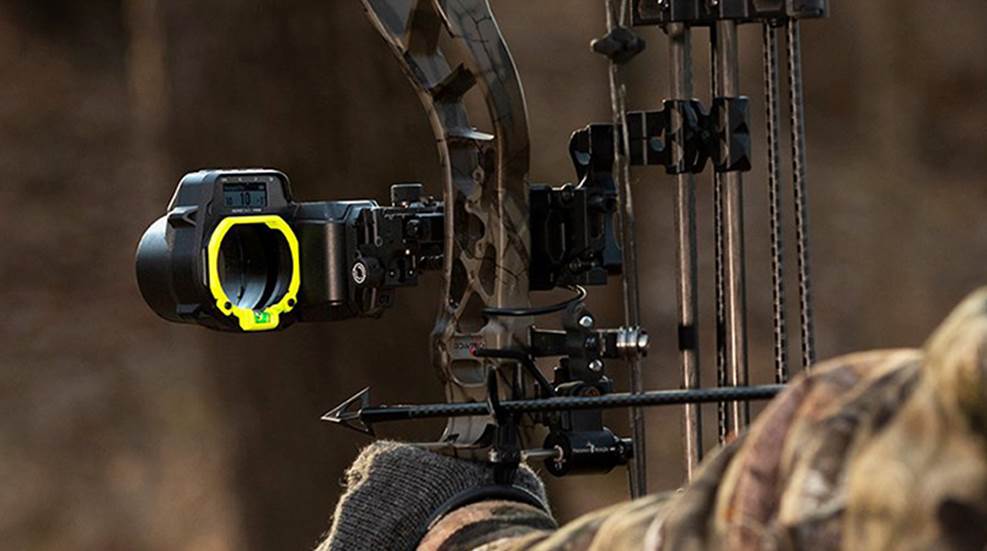 Are you ready to take the next step in archery technology? Technological advancements in the hunting world continue to make hunters more successful. Jack O'Connor felt that one of the most significant advancements to hunting was the modern riflescope. It would be interesting to hear what Mr. O'Connor would have to say today about modern optics. The optics community has snowballed and includes all aspects of the archery world.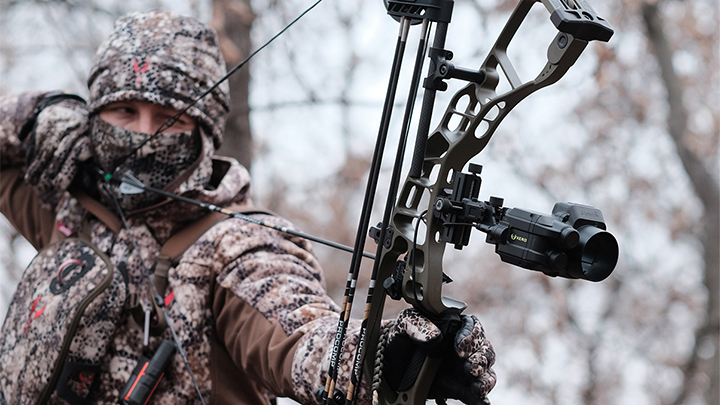 Fred Bear shot a 65-pound recurve bow, inspiring generations of archers to take up the sport. Bear's early videos made hunting with a bow adventurous and appealing. Many archers still embrace the basics and shoot instinctively. However, there are modern advancements that allow archers to be more successful.
The advent of the compound bow was a huge step. Moving from brass pins to fiber-optic sights showed a clear advantage—carbon arrows overtook the established aluminum arrow market. Speed ratings for bows continue to climb, defying gravity but not conquering it.
Garmin introduced the Xero A1 and A1i at the 2018 Archery Trade Association (ATA) Trade Show in Indianapolis. The auto-ranging digital laser bow sights revolutionized aiming and ranging systems. Both sights measure the distance to a target and provide a precise, virtual lighted pin for the shot.
For 2021, the company has introduced the newest compound bow sight to its lineup—the Xero A1i Pro. The Pro offers many advantages to bowhunters. You can range and shoot with virtually no movement, and there is no confusion when deciding which pin to use, as there is only one aiming point.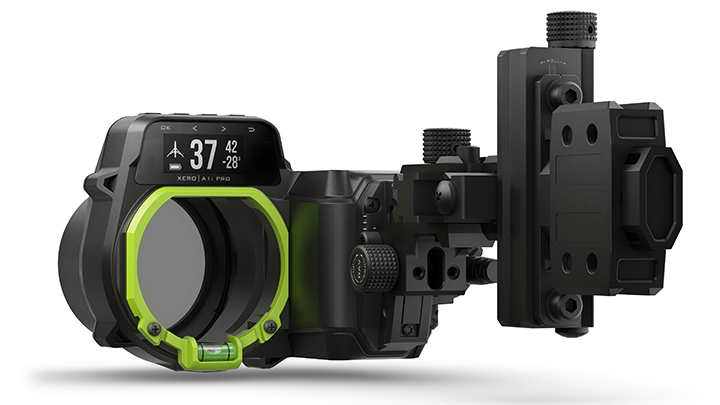 Who needs the latest and greatest archery sight? Anyone wanting pinpoint accuracy, less movement, no additional rangefinder and features to help ensure proper form for any shooter. An electronic sight is not for everybody. Many archers are comfortable, consistent and accurate with their equipment—so why change?
Hunters like to stack advantages in their corners to be more successful in the long run. Busy lifestyles often mean less time to practice, and while new technologies can never make up for lack of practice, they can reduce learning curves and simplify archery to help to make you consistently accurate.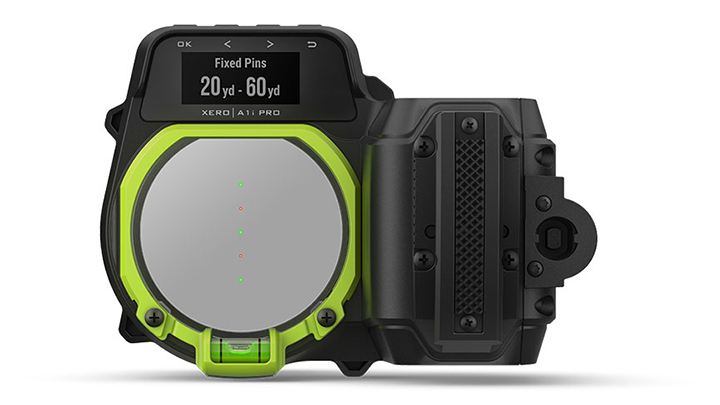 The Xero A1i Pro is simple and intuitive to set up. Micro-adjustable rails allow you to make quick, precise .35-MOA changes for elevation, windage, pitch and yaw. There are even adjustments for sight roll, or 2nd axis, correction, and a removable dovetail with two position options for better sizing to a user's peep sight when mounting to the bow. Next, enter your bow speed, draw length and arrow diameter, and the sight will automatically create a pin stack to your bow's estimated maximum distance. The quick-detach feature allows you to easily remove the sight for travel, then reattach it to its original position when you're ready to use it again.
Most notable features of the Xero A1i Pro include:
• Customizable Arrow Profiles: The sight can save pin settings for multiple arrow configurations, so you can quickly change from your practice setup to your hunting setup in seconds. Simply turn on the sight, chose the arrow profile and shoot.
• Dual-Color LED Pins: Easily identify pre-set distances by using alternating pin colors for fixed pins.
• Laser Rangefinder: Get instant angle-compensated distance to game up to 100 yards away or reflective targets up to 300 yards away.
• Dynamic Level: See leveling information right next to the pin with variable sensitivity based on shot distance, meaning you don't have to shift focus to see if your shot is level.
• Flight Apex: See a flashing pin above the aiming point that shows the estimated apex of your arrow's flight.
• Xtra Distance Mode: In this mode, you have the ability to set your sight in an extended position to show pins our to farther distances.
Additionally, you can alter brightness, color and aiming point location within the sight, and it will automatically adjust for ambient light. The Pro also includes a Laser Locate Feature that sends a waypoint to a compatible Garmin GPS device. The waypoint will show the target's exact location when the shot or range was taken.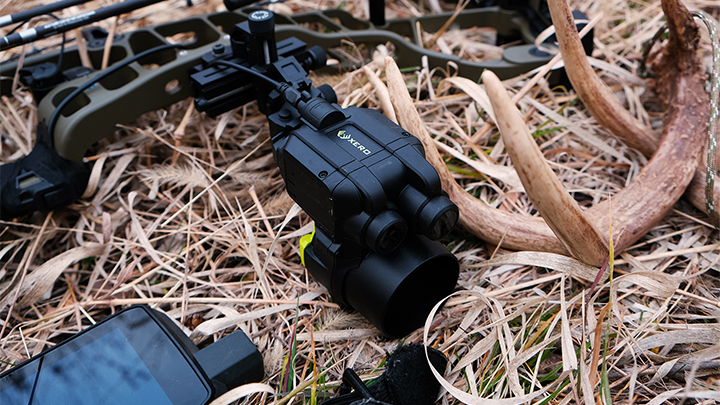 The sight will run for up to a year (about 25,000 ranges) on two included AAA lithium batteries, is available in both right- and left-handed configurations, and weighs 18 ounces. The suggested retail price is $1,299.99, and while it is pricey, it's certainly worth taking a close look at, as the features and simplicity of having it will justify the cost for many.
For more information on the new Xero A1i Pro, visit garmin.com/xero.