by
posted on October 19, 2023
Support NRA American Hunter
DONATE
"There's no way it's this easy," I said as I put down the Quick Start manual for the Garmin Xero C1 Pro Chronograph. I then picked up the Garmin itself, which weighs less than six ounces with the included tripod and has only four buttons. It was small enough that I could slip it into the pocket on the front of my hooded sweatshirt to transport it to the range.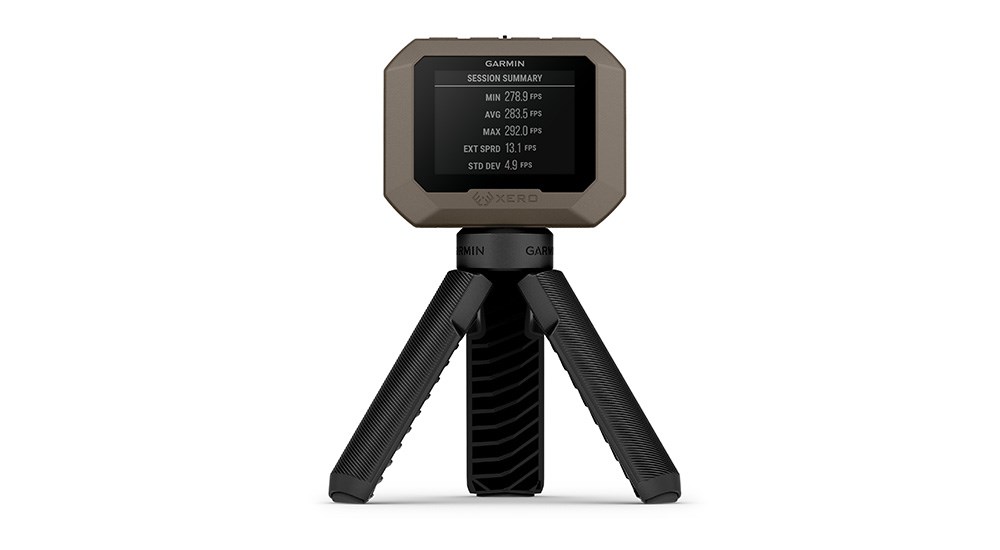 It turns out I was wrong, and the Garmin Xero C1 Pro (MSRP: $599.99) is indeed as simple to operate as the manual says. It charges via a USB-C power cord, which you probably have ta home now (although one is provided if you don't), and once the unit is charged press the power button, adjust for firearm/projectile type and velocity range, set the unit between five and fifteen inches from the muzzle of your firearm with the rear of the unit facing your target, and fire.
 The Garmin provides almost instant readouts of shot velocities ranging from 100 to 5,000 fps, so it's useful for measuring the velocities of everything from magnum rifle and handgun loads to arrows, paintballs, and even airsoft projectiles. The main screen provides you with the velocity of your last shot, number of shots in the session, and maximum and minimum shot velocities. Press the OK button to reach the setup menu and use the down arrow to scroll to the session data and you can also find standard deviation and extreme spread.
That's it. It's indeed that simple, and it's the last chronograph you'll ever need.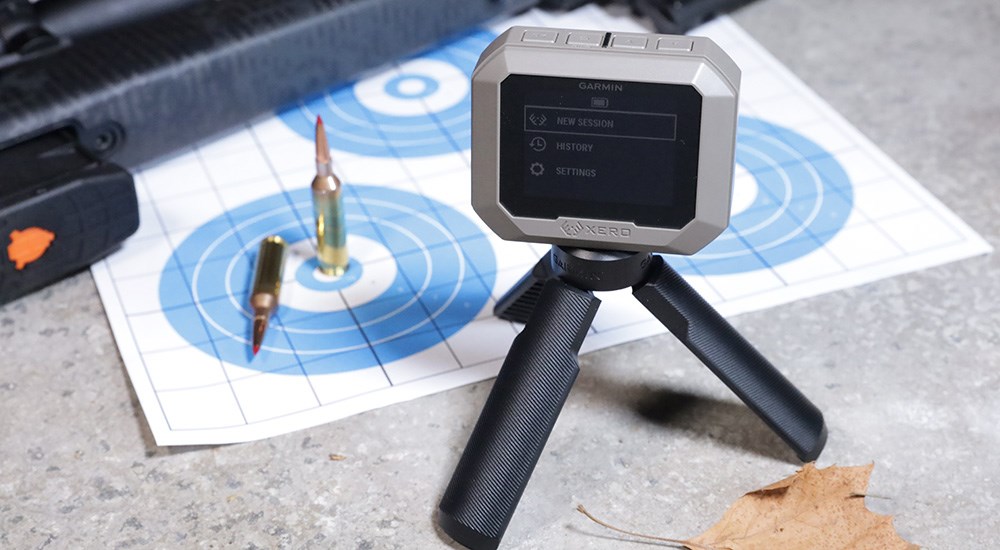 Why the Xero C1 Pro? 
Velocities figures are important to long-range shooters, handloaders and hunters, but obtaining this data has always been a pain. Traditionally, you had to use chronographs with arms and fins and the bullet had to pass over the unit to obtain velocity. But having to go ahead of the firing line was dangerous, the chronographs were fickle and particularly sensitive to ambient light conditions and occasionally an errant bullet would strike the arm or the unit.
Doppler has changed that, but most doppler units are not without their quirks. For starters, they are large and sensitive. My own doppler is so large that I carry it in my NRA duffle to the range, and the large main body catches wind and runs the risk of being toppled, which almost invariably damages the system. I have a tripod (which did not come with the unit and was purchased separately) and that helps with stability, but I've still had to make some diving catches when sudden gusts hits the table. The unit also devours AA batteries, and it's fickle about collecting data. Use a suppressed rifle or rimfire without an external microphone or sit alongside other shooters and you oftentimes won't get accurate data—or any data at all.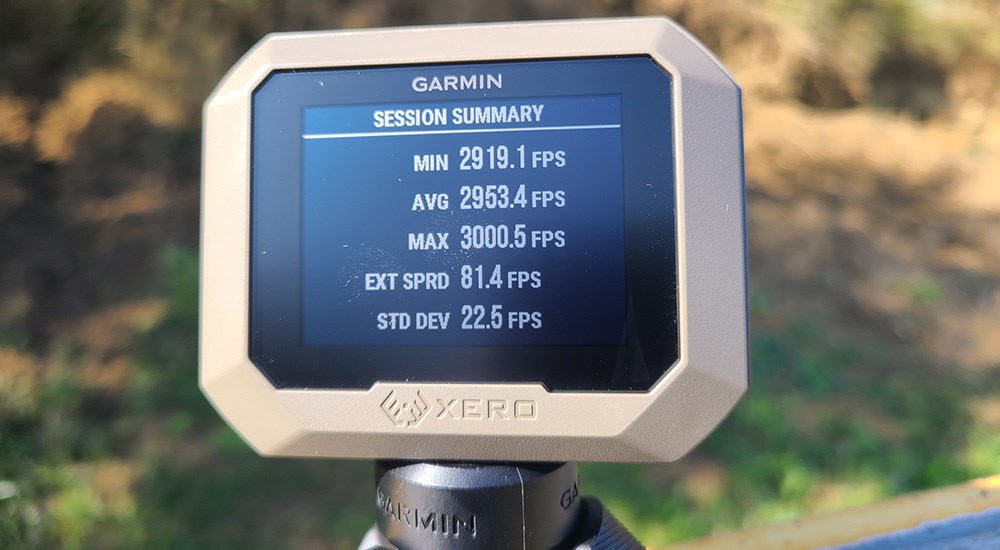 I hoped the Garmin would solve those issues, and it did. All of them. The unit itself weighs under four ounces without the included tripod which can be quickly attached via the ¼ x 20 screw that also fits a variety of other tripods. The chronograph portion measures 3-inches long, 2.8-inches tall, and 1.4-inches wide. It's a fraction the size of any chronograph on the market, and even with a swift breeze pushing against it the Garmin never offered to tip over.
Normally I'd have to haul an extra battery pack or a dozen or so AA batteries to the range for an all-day session. With one four-hour charge the Garmin still had about three-quarters battery life remaining after a four-hour range session. I'm not particularly tech-savvy, but basic operations are so simple and intuitive with the Garmin that the most tech-adverse shooter can operate it. Simply turn on the power button, use the up and down arrows to select firearm and velocity, and use the Ok button to select features and advance through the screen. You're prepared to shoot well under 30 seconds, and shot data is immediately available. Hit the Ok button to access even more calculations.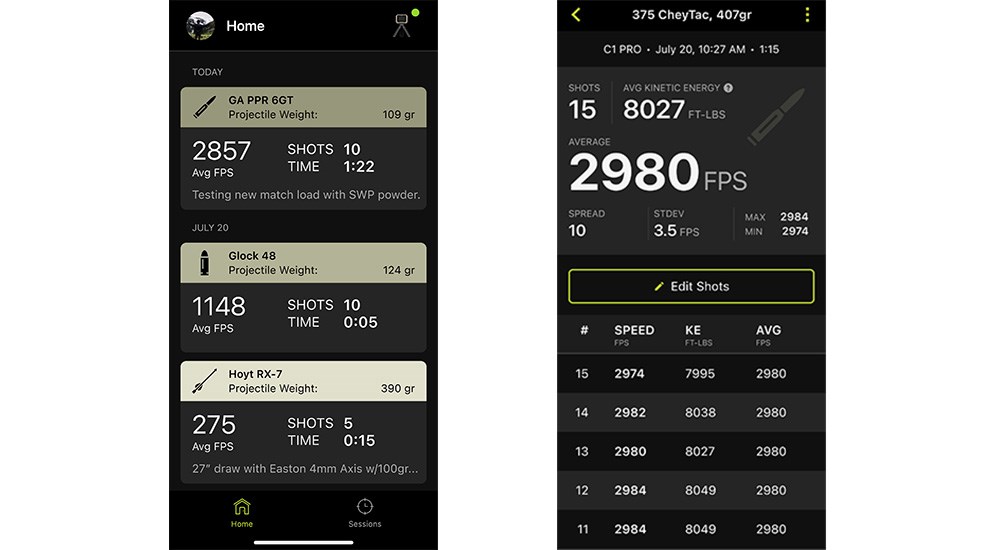 Controlling features like screen brightness can also be done by pressing the OK button, or you can make changes by pairing your chronograph to the Garmin ShotView app. Like the unit itself, the Garmin app is simple to operate and provides a detailed record of all your shooting sessions with stored data. You can also perform various functions with the app like deleting shots or entire sessions and customizing your display setup. But, like I said, if you aren't comfortable with apps you can easily control features via the chronograph itself.
One of my primary peeves with doppler chronographs is that they only work if conditions are right. They don't offer a velocity window so with fast handgun cartridges or slow rifle cartridges you must guess which setting will work for your ammo. They must be pointed directly at the target and the microphone may or may not pick up the sound. I have particular issues with suppressed guns, and that's a real concern for me because all my centerfire hunting rifles and most of my rimfires wear cans. None of those problems occurred with the Garmin.
Why Hunters Need It
Not all hunters need chronographs, but I'd estimate that most hunters could benefit substantially by owning one. If you're hunting game at long-range—say 400 yards or more—a chronograph is an essential piece of equipment because you need to know how fast the bullet is actually traveling to input accurate holdover data. Ammo companies publish velocities, but rarely do you know the elevation, ambient temperature, or test barrel length used to gather that data. A combination of these factors can change velocity by a hundred or more feet per second, and suddenly your shots aren't hitting where they are supposed to.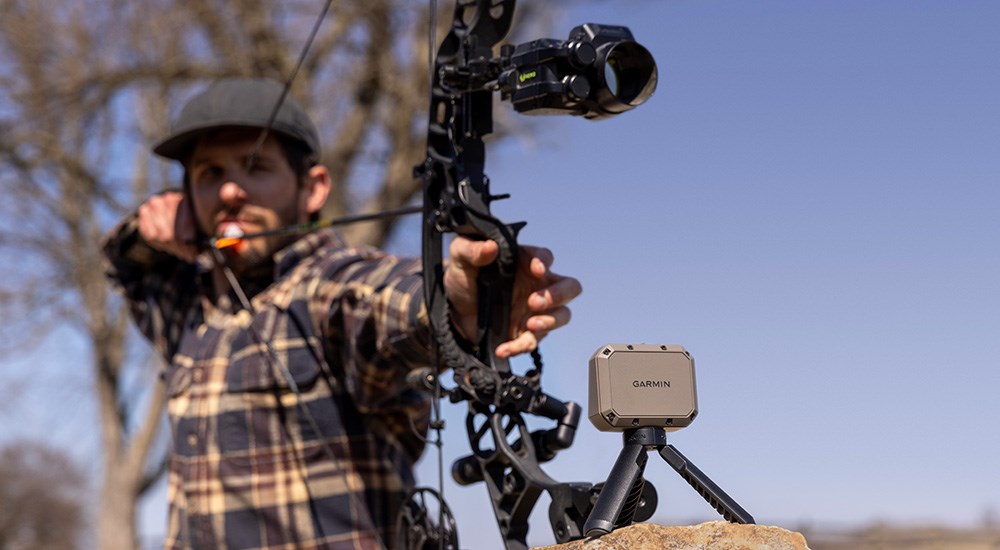 On an antelope hunt in Wyoming a few years ago I ran into just such an issue. I had a new rifle that was and was hunting about 5,000 feet higher than where I originally calculated velocity. A suppressor arrived at the eleventh hour so I carried that with me, and by the time I tested the rifle in Wyoming it was clear my data was off. Using the small range near antelope camp for evaluation I found that the bullet was still hitting plates at 100 and 200 yards. But by 300 yards it was off steel, and at 400 yards I was hitting substantially higher than my testing said I should be. Darkness was closing in and it was a three-day hunt, so I was left with a few bad options. I could waste the morning and much of my ammo rezeroing the rifle or I could keep my shots under 200 yards. Neither was a great option. If I had the Xero Ci Pro, though, I could have obtained new velocity figures at higher elevation with the suppressor and would have been able to make adjustments in a matter of minutes by plugging the information into my ballistic calculator.
The new Garmin Xero C1 Pro has become part of my hunting kit, and it will now travel with me to the field on every hunt. In an age where we consistently rely on custom dials and ballistic software knowing the velocity of your bullet isn't just important but essential. Heretofore gathering velocity data has been something of a pain, but Garmin fixed all that with the release of the Xero C1 Pro. It really is that simple.