by
posted on January 18, 2022
Support NRA American Hunter
DONATE
Designed for hunters that prefer the classic fit and feel of a hunting rifle stock without the extra weight, the new Bergara Premier Canyon features an AG Composites stock built on 100 percent carbon fiber. Its No. 4 fluted barrel with a ⅝-24" threaded Omni muzzle brake allows for reduced felt recoil when shooting heavy-hitting caliber options, and the M5 floorplate gives you the ability to customize with either the detachable magazine or a hinged floor plate.

Bergara says its Premier Series rifles are designed to be custom quality, but with standardized features for greater efficiencies in parts production and assembly, providing near custom performance at a more affordable price point. The company's Premium stainless-steel barrels receive a proprietary honing process at Bergara's barrel-making facility in Bergara, Spain. Then, at Bergara's U.S. factory, the Canyon receives a Sniper Grey Cerakote finish and is coupled with Bergara's proprietary Premier action, featuring a nonrotating gas shield, coned bolt nose, and sliding plate extractor.

The action is designed as a two-lug system that features a separate floating bolt head to ensure contact with the lug abutments in the action. It also features a cone-shaped bolt nose for smooth feeding of the cartridge and a spring-loaded sliding plate extractor located in the front of the lower locking lug. The one-piece bolt body is stainless steel with a pad at the rear to accept the threaded-in bolt handle. The bolt head, non-rotating gas shield and bolt shroud are fully Nitrided for extreme durability, as well as its self-lubricating properties.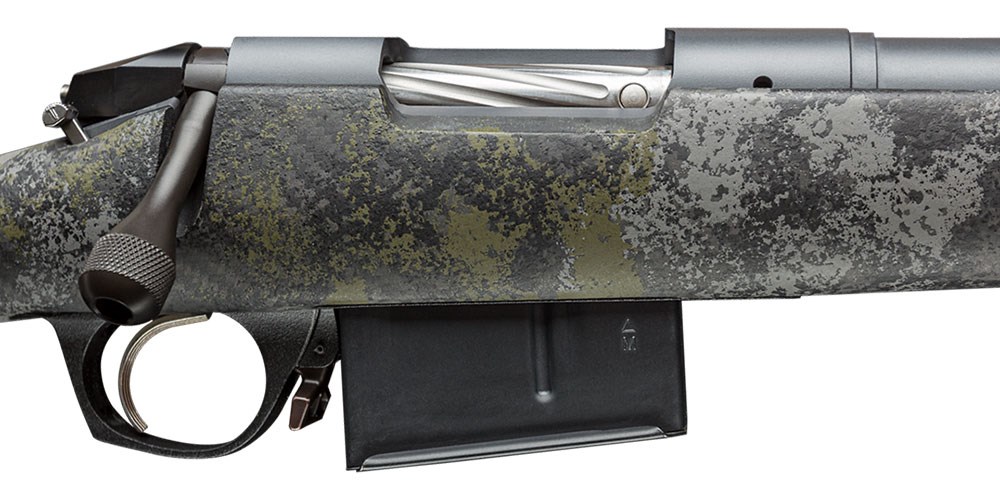 The two-position safety is part of the trigger assembly, which is a TriggerTech Frictionless Release Technology trigger. The combination allows the bolt handle not to lock in the closed position, which in turn allows the rifle to be unloaded while in the safe position. In addition, Bergara guarantees that their Premier Series rifles will produce groups of 1.0 MOA or less at 100 yards with quality factory match-grade ammunition.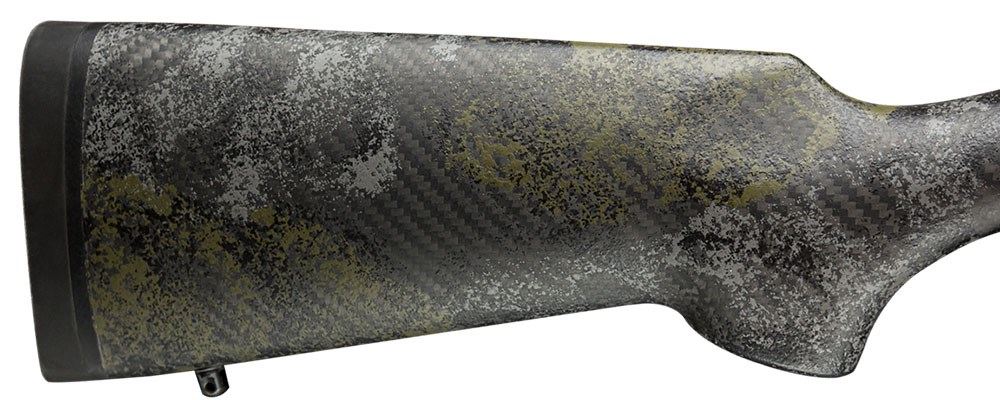 Technical Specifications
• Weight: 6.2 lbs. - 6.5 lbs.
• Overall Length: 41"- 44"
• Barrel Length: 20"- 22"
• Magazine: AICS-style detachable, 3-rnd. magazine provided, 5 rnd. magazine long-action | .375 H&H hinged floor plate (3-round capacity)
• Trigger: TriggerTech Frictionless Release Technology
• Barrel Taper: No. 4 taper, fluted
• Muzzle: threaded ⅝-24" with Omni muzzle brake
• Finish: Sniper Grey Cerakote
• Stock: AG Composite, 100 carbon fiber
• Optics Mount: fits Remington 700 bases with 8-40 screws
• MSRP: $2,379-$2,429
The new Premier Canyon rifle is available with a 20- or 22-inch free-floated barrel, and is chambered in 6.5 Creedmoor, 6.5 PRC, .308 Winchester, .300 Winchester Magnum, .300 PRC, 28 Nosler and .375 H&H Magnum. For more information, visit bergarausa.com.