by
posted on March 1, 2022
Support NRA American Hunter
DONATE
What It Is: The next generation of CZ-USA centerfire bolt-actions.
Why We Love It: Offers sophisticated features in an affordable package.
There were tears and lamentations when the CZ 550 rode off into the sunset recently, for its durable Mauser-inspired action had served hunters and shooters around the world well for decades. If you expected the next-gen rifle from CZ to look like its outgoing stablemate then, well, you're in for a surprise. The new 600 Alpha, along with the other CZ 600 series rifles, isn't looking to the past but rather to the future.

The 600 Alpha comes with a three-lug push-feed action in place of the 550's large CRF claw extractor. The 600's three-lug design shortens bolt lift and allows for very fast cycling. It's housed in an aluminum receiver with integral picatinny rails. The bolt knob is round and oversized for easy operation.
CZ mates their action to a semi-heavy profile cold hammer-forged premium barrel that measures between 18 and 24 inches. Barrels are threaded ⅝x24 to easily accommodate muzzle devices like brakes and suppressors. Twist rates vary by cartridge, but CZ definitely followed the trend toward fast twist rates for heavy, high ballistic coefficient bullets. The .223 Rem, 6mm Creedmoor, 6.5 Creedmoor and 6.5 PRC chamberings all feature 1:7" twist barrels, and the .224 Valkyrie comes with a 1:6½" barrel.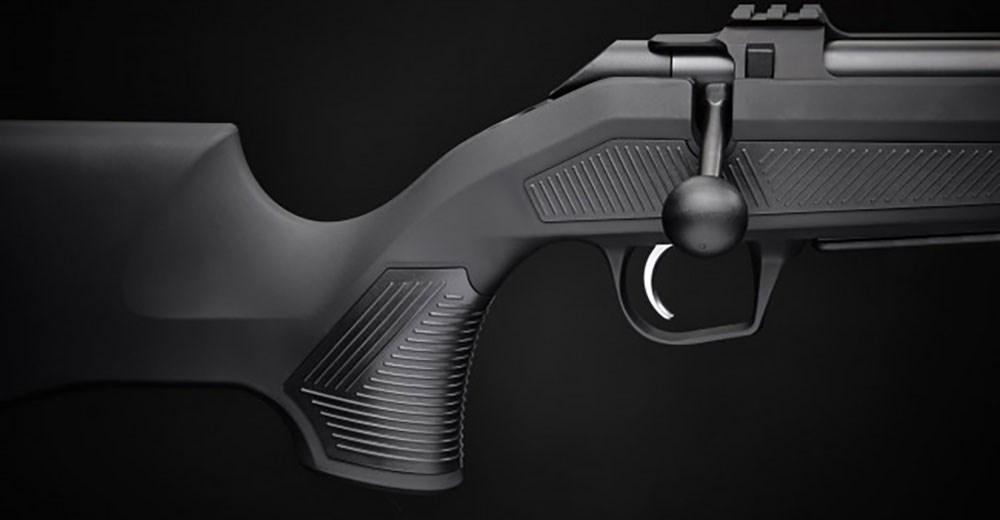 The 600 Alpha comes with a polymer black stock with a parallel comb and a near vertical grip. The design makes it comfortable to shoot this rifle from any position, including prone, so if you want a hunting gun that doubles as a target rifle, the 600 Alpha is a natural choice. Textured grip zones are found on the pistol grip and forearm. There are sharp angles and geometric cuts on the stock that give it a modern look, and the large, dense recoil pad helps mitigate recoil from heavy calibers.

One feature that only the CZ 600 offers in this price class is the ability to swap barrels to quickly and easily swap calibers. Another class-leading feature is the externally adjustable trigger that can be set to four different positions to set break weight from 1.3 to 3 pounds. These rifles come with a removable locking magazine and a two-position safety. Weight ranges from about 6 ½ to 8 pounds, depending on chambering.
No, the new CZ 600 Alpha doesn't look like the 550. Its sibling, the CZ 600 Lux, with its more traditional wood stock and iron sights, is a more classical design if that's what you prefer. There's also a Range model with laminate stock that promises an unbelievable five-shot ¾ MOA accuracy at 100 yards (the 600 Alpha guarantees MOA groups). The Trail model utilizes a more tactical design, with a full-length Picatinny rail, lightweight stock and AR-style ambidextrous safety and magazine release. The Trail also accepts AR magazines in .223 and Bren 2 mags in 7.62x39.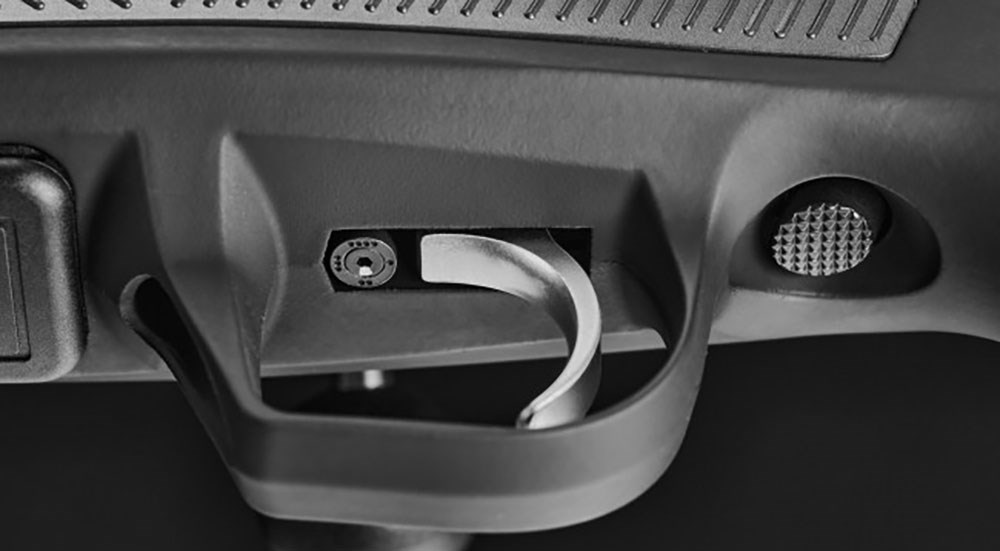 While none of these rifles look much like CZs we've seen in the past, all of have their various applications and are fitting successors to the 550. What's more, they're priced affordably. The CZ 600 Alpha carries an MSRP of just $749. It's possible that the Alpha could, if hunters and shooters embrace all is has to offer, change the look and design of other centerfire bolt-action rifles in this price class.
For more information on the new CZ 600 Alpha, visit cz-usa.com.