by
posted on November 24, 2015
Support NRA American Hunter
DONATE
Good products and outstanding service have become such a rarity, it seems, that when one encounters both it is worthy of a mention.
A couple of years ago, after working with a chronograph whose readings just didn't seem "right" (consistently 10 percent low of expectations, irrespective of firearm or load), I decided to upgrade. I purchased an Oehler Model 35P, directly from the manufacturer. The 35P is the standard by which other consumer chronographs are judged, and for good reason. From the beginning, my unit has been accurate, reliable and easy to use.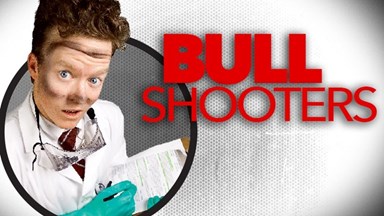 This past weekend, I hit the range both days to do some rifle and load testing: a fairly long session on Saturday followed by a short follow-up trip on Sunday to retest some promising handloads. I noticed that the printer on my 35P was a bit sluggish on Saturday, a sure sign of a low battery. I neglected to change it when I got home from the range, something that isn't unusual when greeted by three kids happy to see daddy.
When I set up the unit on Sunday, it wouldn't turn on. I changed out the battery and it still wouldn't work, so I went about my business and made a note to call Oehler when they opened on Monday.
I'm not sure who answered the phone at Oehler Research when I called, but they were human, polite and extremely knowledgeable. No "press 5 for technical support," no sitting on-hold waiting for someone to help. The gentleman quickly talked me through a diagnosis of the problem, isolated the issue and taught me how to fix it. My low battery had jammed the printer midway through its travel and caused the unit to shut itself down. Two minutes after I dialed the phone, my 35P was up and running again.
If you're in the market for a quality chronograph, look no further than Oehler. The 35P is excellent and the product support is even better.