by
posted on August 21, 2015
Support NRA American Hunter
DONATE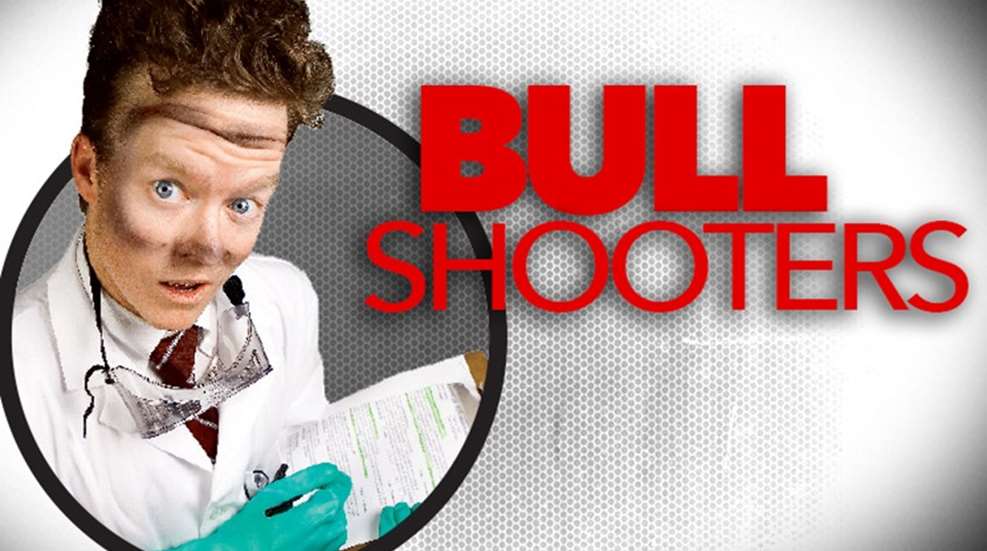 The Situation
With more and more states legalizing the practice of hunting with suppressors, more hunters than ever will take their rifles afield this year with new devices attached to the muzzle.
The Head-Scratching Moment
While doing some 200-yard shooting with my suppressed AR-10 the other day, I experienced a strange phenomenon—a three-shot group of my .260 Rem. produced an almost perfect horizontal line on the target. Though the vertical dispersion of the group was well under an inch, the horizontal spread spanned several inches. The wind was blowing a bit from my left, but I was watching the wind flag and, besides, it wasn't windy enough for that much deviation.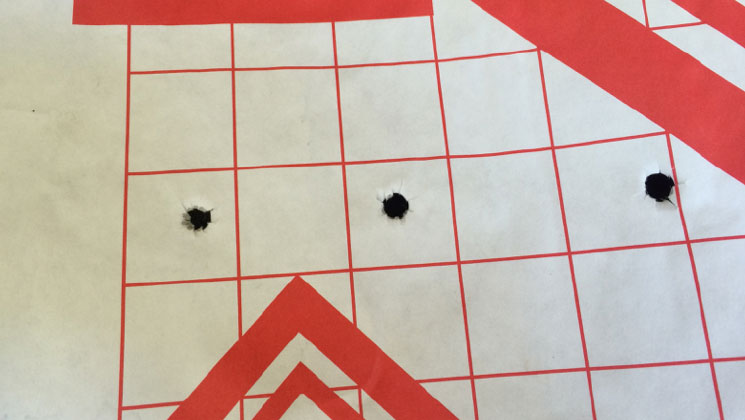 The Culprit
I was out of ammo and done for the day, so once I retrieved my target I started packing up my guns and gear. I glanced at the suppressor and something just wasn't right. I reached out and gave it a twist and it spun in my hand—not good. It turns out that the suppressor, an Advanced Armament 762-SDN-6, and the muzzle brake that it uses as an attachment point had worked themselves loose of the barrel due to the vibration of repeated firing. Upon further inspection, it was clear that the brake was not Loctited to the barrel: a recipe for trouble. I thought about it for a bit, and remembered that the rifle had been disassembled for a photo shoot before I took possession of it. The photographer obviously didn't worry too much about the security of my muzzle brake when he put it back together. Additional testing confirmed that the loose can changed the barrel harmonics and produced the horizontally-strung group. The shift in impact was significant enough to have potentially caused a miss, or worse, a wounded animal. Not cool. Once it was back on correctly, the groups returned to normal.
The Lesson
Many of us are new to the suppressor world—though there's not much that can go wrong with a product that uses no moving parts, one does have to ensure that the device is attached correctly. Just as you should check things like scope mount and ring screws before you head afield, make sure that your suppressor is attached firmly and correctly. As for the shift in impact caused by attached a suppressor in the first place, that's a test for another day.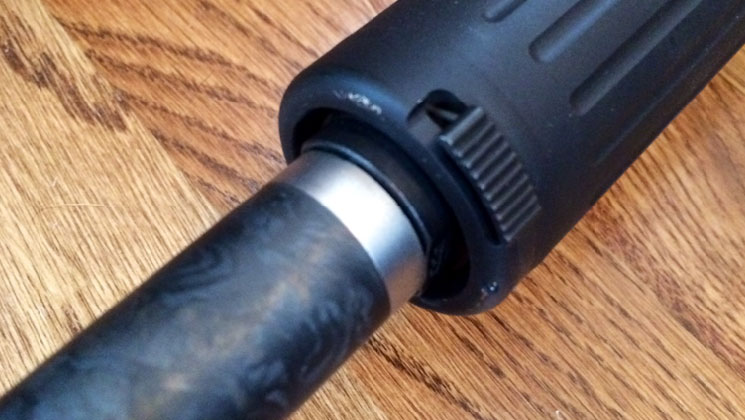 See More Suppressor Content:
• BullShooters: 7 Suppressor Myths
• Video: Q&A With the American Suppressor Association
• Hunting With Dead Air Suppressors