Support NRA American Hunter
DONATE
When SHOT Show rolls around—as it will very shortly—outdoor websites, social media pages, blogs and video channels are bursting with a flood of new products. You can keep up to date with the latest developments here at AmericanHunter.org, which will offer up-to-the-minute info on the best new products from the show floor, but let's take a minute to reflect on the most influential hunting gear of 2017. Here's a list of game-changing new developments in the outdoor world over the last year—products that are too good to forget.

Winchester SX4
The newest iteration of Winchester's gas-operated semi-automatic shotgun broke cover last year to widespread acclaim. SX4 shotguns use the same proven Active Valve gas system found in the SX3, but this latest model has some significant improvements over the outgoing gun. First of all, the controls—safety, bolt handle and bolt release—are all oversized, allowing them to be easily operated while wearing gloves. The SX4 uses high-strength polymer in place of aluminum on some parts like the trigger guard, and these new polymers are actually lighter, stronger and more affordable—one of the reasons that the SX4's MSRP is about $150 less than the model it replaces. Don't let that price drop fool you—Winchester improved internal parts and made a reliable, well-balanced, fast-cycling semi-auto at a more competitive price point. We think so highly of this shotgun in fact, that we gave it our 2018 Golden Bullseye Award for Shotgun of the Year. MSRP: starting at $799.99; winchesterguns.com.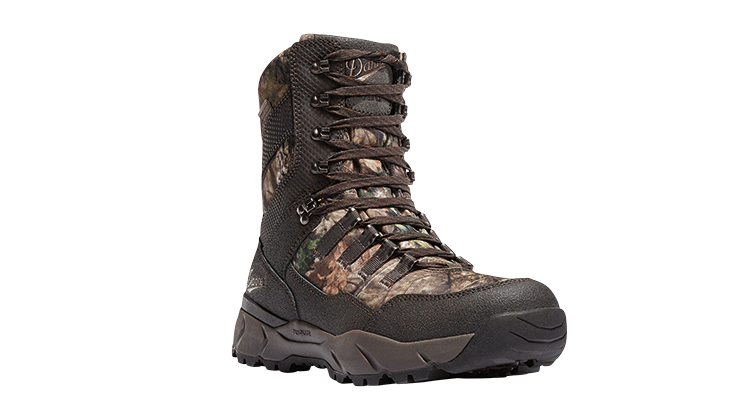 Danner Vital Boots
The Danner Vital may look like many competing hunting boots, but it's what's inside that really counts. The addition of a Plyolite midsole helps cushion the foot and reduces weight and bulk, and the Danner Dry Liner keeps your feet from getting soaked on wet mornings. Perhaps the most innovative feature found in these boots, though, is the addition of the Vital outsole, which keeps you stable and upright when crossing slick or uneven surfaces. Lightweight, sturdy, comfortable and affordable, the Vital boot checks every box on the list of high-quality hunting footwear. MSRP: $150-$160; danner.com.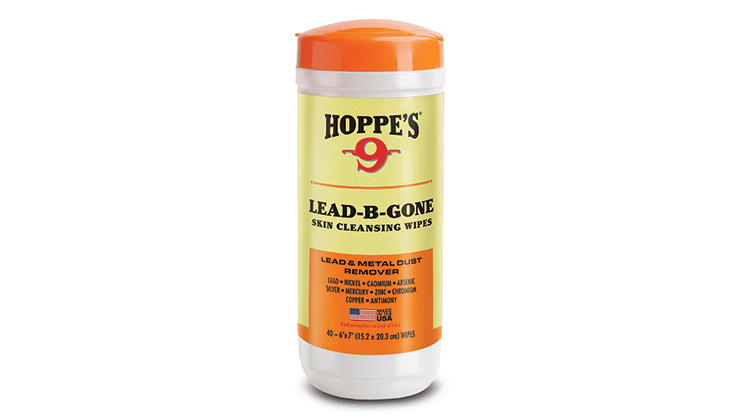 Hoppe's Lead-B-Gone Skin Cleansing Wipes
Lead can have adverse effects on your health, and it's always been a good idea to wash your hands immediately after shooting. The only problem is that many shooting ranges lack the required facilities to properly wash your hands to remove lead deposits. Enter Hoppe's Lead-B-Gone Skin Cleansing Wipes. These easy-to-carry wipes remove 98.8 percent of nasty contaminants like lead, arsenic, cadmium and other potentially hazardous metals when used on their own, and 99.9 percent of contaminants when used with water. Every hunter and shooter needs to have a roll of these tucked in their range bag, field pack or pickup truck. MSRP: $12.99; hoppes.com.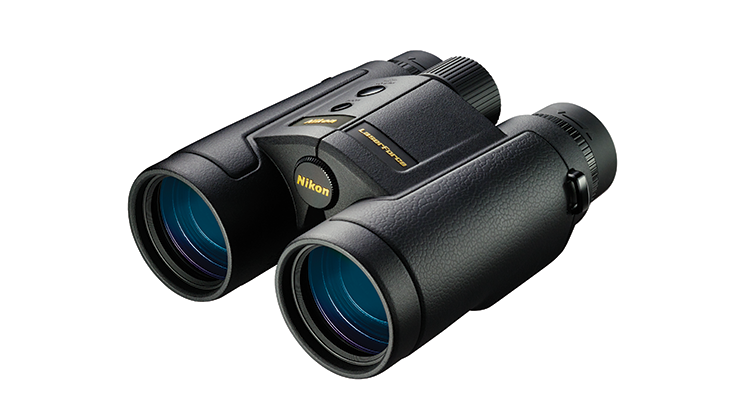 Nikon LaserForce 10x42 Rangefinder Binocular
Nikon's LaserForce 10x42 Rangefinder Binocular eliminates the need to carry a separate rangefinder when hunting. The ED multi-coated lenses in these binos offer a clear view in any light conditions, but the real benefit of these optics is the built-in 10-1,900 ranging capabilities with Nikon's ID incline/decline range compensation. At just under 31 ounces, they're light enough for all-day carry and the push-button controls make ranging game fast and easy. In the realm of rangefinding binos they're a relative bargain. MSRP: $1,199.95; nikonsportoptics.com.

Christiansen Arms Mesa
Christiansen Arms builds premium rifles that command a premium price. The Mesa is still a premium gun but at a much more affordable price point. This new turnbolt is packed with performance-enhancing features like a match-grade trigger, match chamber, Invar pillars, a carbon fiber composite stock, 416R stainless barrel and much, much more. Christiansen Arms promises sub-MOA accuracy, but the scuttlebutt is that these rifles will do better than that. The best part about these rifles, though, is that you get all the amenities of a premium rifle for a decent price. MSRP: $1,295; christensenarms.com.
Hornady 4DOF Ballistic Calculator
There are dozens of ballistic calculator apps for your phone, but none are as advanced as Hornady's 4DOF system. Traditionally, ballistic programs calculate trajectory based on three degrees of freedom—windage, elevation and range. Hornady's calculator adds a fourth degree of freedom—movement of the projectile's center of gravity and subsequent angle relative to line of flight--better known as the bullet's angle of attack. If all that technical jargon has left you scratching your head then simply understand that the 4DOF app offers a level of sophistication not seen on other ballistic calculators and allows for more precise shooting at extended ranges. Best of all, it's free. MSRP: free; hornady.com.

Browning Citori CX
Browning has offered Citori over/under shotguns since the early 1970s, but the Citori CX is something new. As the name implies, this is a crossover shotgun, which means the Citori CX has a 60/40 point of impact (60 percent pattern above the bead, 40 percent below) making it suitable for trap, skeet and sporting clays as well as hunting. It's marketed toward the rapidly-growing class of young shotgun shooters who want to compete for prizes, scholarships and positions on collegiate teams but can't afford to buy a specialized gun for each discipline. In reality, this is a versatile stack barrel that's perfectly suited for shooters or hunters of any age. MSRP: $2,069.99; browning.com.

Leupold LTO-Tracker
Leupold's new LTO-Tracker is a lightweight, compact and relatively affordable handheld thermal unit that's ideal for hunters. The use of thermal imaging for scouting and game recovery is becoming more popular, and the LTO tracker offers the quality features you'd expect from the brand. You can view thermal images out to 600 yards, and yet the unit weighs under ten ounces and measures just 5.6 inches long, so it can easily be tucked in the pocket of a vest or pack. Other key features include a 21-degree field of view and 6X zoom. MSRP: $909.99; leupold.com.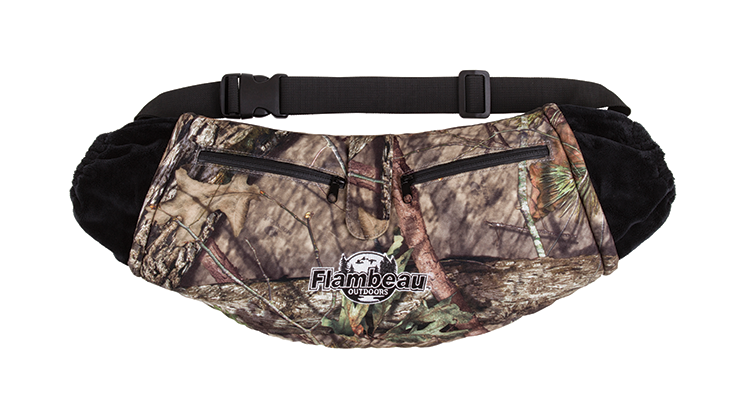 Flambeau Rechargeable Heated Hand Muff
There are few things quite so miserable as hunting with frozen fingers. Heavy gloves help combat the cold, but they're bulky and make it all but impossible to perform fine motor skills. Enter the Flambeau Rechargeable Heated Hand Muff. It features a 7.4 volt rechargeable Lithium-ion battery and the heater fastens to your waist via an adjustable strap, allowing you to quickly and silently warm your hands while you're in the stand. There are three separate heat settings, and the push-button operation and adjustments make it simple to operate. Additionally, it's machine washable, so you can eliminate odors that might spook game. MSRP: $161.99; flambeauoutdoors.com.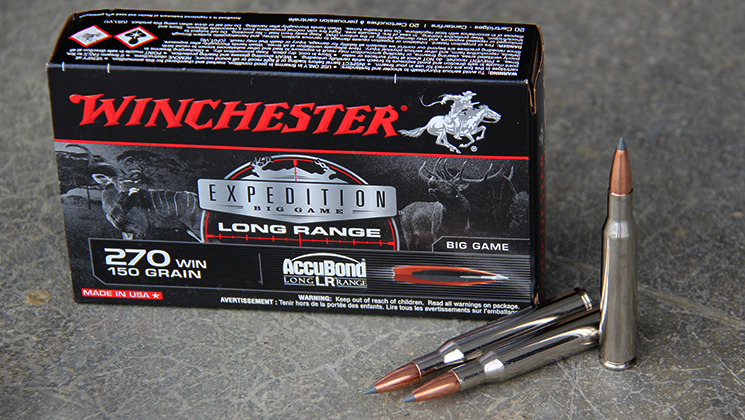 Winchester Expedition Big Game Long Range Ammo
Winchester's Expedition Big Game Long Range ammo is loaded with high-B.C. Nosler Accubond Long Range bullets, and utilizes smooth-feeding, reloadable nickel-plated cases. Available in six calibers (.270 Win., .30-06, .300 Win. Mag., .300 WSM, 7mm Rem. Mag. and 6.5 Creedmoor), Expedition Big Game Long Range loads are ideally suited for hunting big game at extended distances. However, these versatile loads produce consistent results at any range. I've tested three of the six new loads (.270 Win., 6.5 Creedmoor and .300 WSM) and have found them to be accurate and dependable. MSRP: $35-$40 per 20-round box; winchester.com.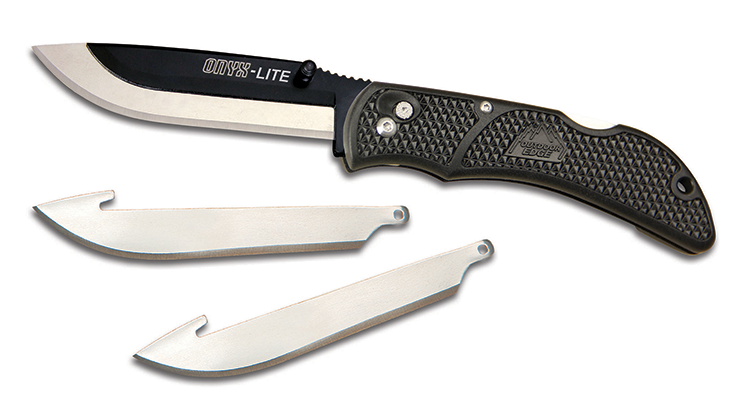 Outdoor Edge Onyx-Lite
Compact, replaceable-blade razor knives are all the rage, and the Outdoor Edge Onyx-Lite is one of the most versatile and affordable options available. The Onyx Lite is smaller and lighter than previous Onyx models, with a blade measuring just 3 inches in length. These lightweight razor knives fold up to fit in a pocket or in your pack yet they are large enough for most field dressing chores. Swapping out blades is fast and simple, requiring nothing more than the push of a button, and these knives are sturdy enough to skin just about any game. 6-packs of replacement blades are available separately. MSRP: $28.95; outdooredge.com.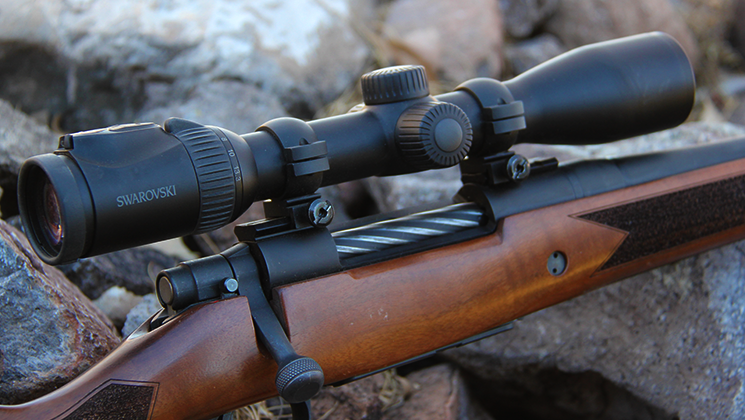 Swarovski Z8i Riflescope
Swarovski is known for their brilliant glass and superb lens coatings, but the Z8i riflescope is perhaps the most versatile scope the company has ever introduced. For starters, it's blessed with an 8X zoom, so hunters have a wide range of magnifications for just about any hunting situation. Switching from an illuminated center dot reticle to an illuminated dot and ring requires nothing more than the touch of a button. Perhaps the most innovative feature on this high-end scope, however, is its switchable turrets that can be swapped without tools. It's not cheap, but this truly is a game-changing optic. MSRP: starting at $2,688; swarovskioptik.com.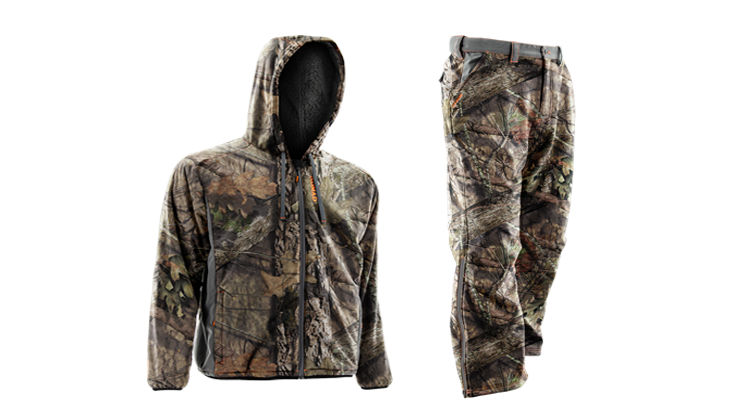 Nomad Harvester Clothing
The November rut is the best time to be in the whitetail woods, but rapidly fluctuating temperatures can make it difficult to dress appropriately for an all-day hunt during that time of year. Enter the NOMAD Harvester line of clothing, which feature a bonded Durable Water-Resistant (DWR) exterior with a pile interior that traps heat. Despite their wind and water resistance and high level of thermal insulation, the Harvester clothing is lightweight and won't limit movement—you'll remain warm, quiet and comfortable in the stand in a variety of hunting conditions. Other useful features include SilverZ Scent Suppression and side-zip pockets that are both sturdy and quiet. MSRP: $34.99-129.99; nomadoutdoor.com.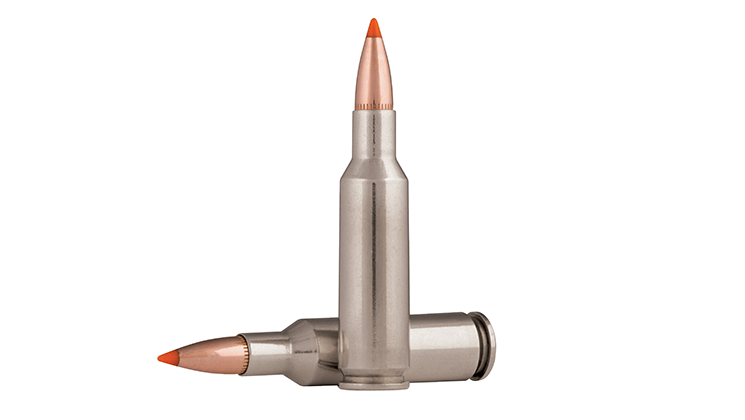 Federal Premium .224 Valkyrie Ammo
There are no shortage of commercial .22-caliber centerfire rifle cartridges, so when Federal Premium launched the .224 Valkyrie I was skeptical. After researching the ballistics, however, I started to understand why this new cartridge was catching fire. Based on the 6.8x43 SPC, the Valkyrie will push a 90-grain Sierra MatchKing around 2,700 feet per second and remains supersonic past 1,300 yards—yet it's small enough to fit in .223/5.56-platform guns. That's great news for long-range shooters, especially those who prefer ARs, but this round is also winning fans among the growing cadre of deer and hog hunters who use their .223 on everything from varmints to whitetails. Is it a performer? My, yes, but it's also affordable to shoot. MSRP: $13.95-$31.95 per 20-round box; federalpremium.com.

Ruger American Rifle Ranch .450 Bushmaster
Ruger is undoubtedly offering the American Rifle Ranch in .450 Bushmaster with straight wall-only state deer hunters in mind. That being said, this is a far superior weapon to the old Foster slug-chunking shotguns that I used to hunt whitetails in my youth. The American Rifle Ranch has a three-lug bolt, Ruger Marksman Adjustable trigger, a factory-installed aluminum top rail and, thankfully, a muzzle brake. This gun has serious knockdown power, and would work for a variety of applications other than deer hunting—everything from feral hog control to defense against large ursine predators. MSRP: $599; ruger.com.