by
posted on May 14, 2019
Support NRA American Hunter
DONATE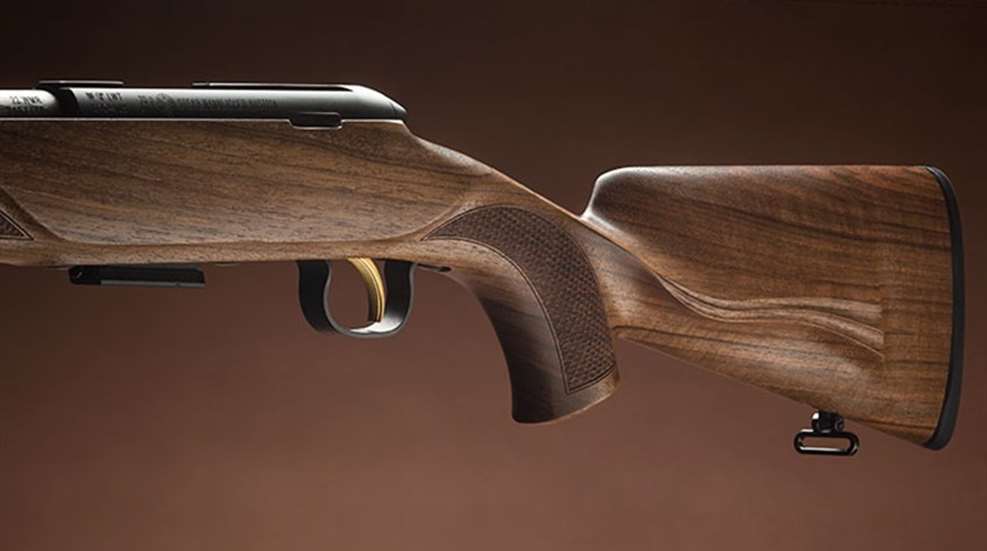 Now in its 17th year, readers may count on American Hunter's Golden Bullseye Awards to denote excellence. Indeed, these days many companies knowingly strive to hit the mark—to produce innovative products that catch our attention. After all, any product worthy of our gold standard must meet or exceed American Hunter's expectations of innovation—and they absolutely must provide hunters with value for their money.

2019 Rifle of the Year: Steyr Zephyr II
Two features demonstrate the Steyr Zephyr II is the progeny of a legend, following in the footsteps of its namesake, discontinued in 1971. A distinctive butter-knife bolt handle like that found on classic Mannlicher-Schoenauers, and a European walnut stock including a Bavarian cheekpiece and a trim line running to its Schnabel fore-end beg anyone to pick up this beauty. The latter prompts a support hand to not so much as grip the gun but caress it. The 19.7-inch, cold-hammer-forged barrel adds enough forward weight to balance perfectly between the hands. Its trigger displays just the slightest bit of creep then a 2-pound break. Its bolt, with dual, opposing extractors, cycles with a short throw to complement the rimfire cartridges the rifle chambers: .17 HMR, .22 LR and .22 WMR. It shoots half-inch groups at 50 yards—better than many rimfires costing twice as much while looking better and weighing less.
Yes, a rifleman with the Zephyr II in his hands can run like the wind and shoot like the dickens. AH contributor Richard Mann ("Hardware," August 2018) summed it up best when he wrote, "We've not seen elegance like this in the rimfire world for way too long." MSRP: $1,075-$1,099; steyrarms.com.
Editor's Note: Winning products must be tested by the editors, meet or exceed expectations on innovation, and provide hunters and shooters with value for their money. NRA Publications presented the annual Golden Bullseye Awards at an invitation-only breakfast during the 2019 NRA Annual Meetings & Exhibits in Indianapolis, Ind., Apr. 25-28.