by
posted on May 20, 2019
Support NRA American Hunter
DONATE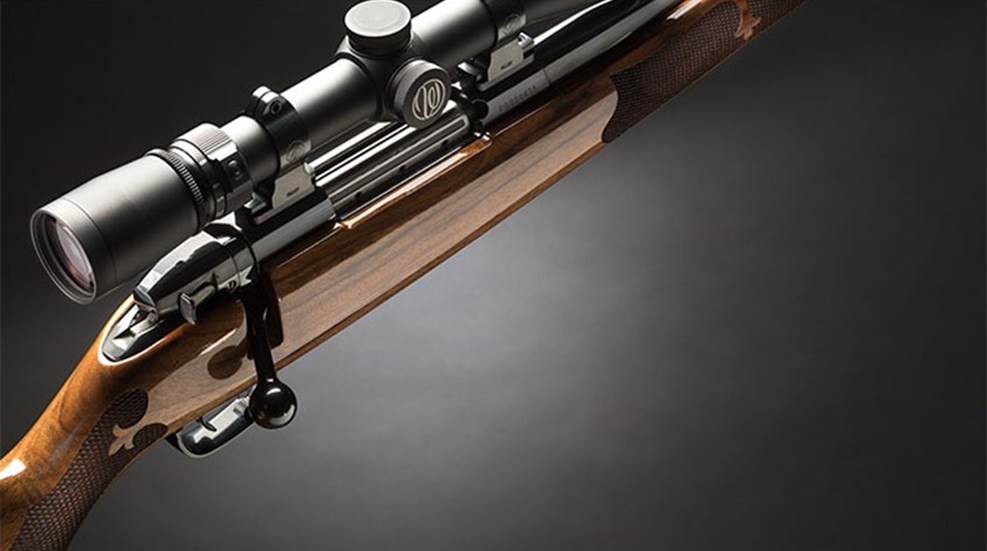 Now in its 17th year, readers may count on American Hunter's Golden Bullseye Awards to denote excellence. Indeed, these days many companies knowingly strive to hit the mark—to produce innovative products that catch our attention. After all, any product worthy of our gold standard must meet or exceed American Hunter's expectations of innovation—and they absolutely must provide hunters with value for their money.

2019 Women's Innovation Product of the Year: Weatherby Mark V Camilla Bolt-Action Rifle
The number of women among the ranks of hunters might grow even faster if every gunmaker did what Weatherby does: build a rifle for women. The company has done just that not once but twice. Two years ago we honored the Weatherby Vanguard Camilla rifle with a Golden Bullseye; this year we dutifully honor its new sister, the Mark V Camilla.
The hallmark of the Camilla is its stock, designed by a group of female hunters to accommodate a woman's body. Length of pull is 13 inches. The distance between the heel and toe of the buttstock is reduced, and the toe angles away from the body. A high comb ensures proper cheek weld and optimal scope/eye alignment. A shorter, slimmer fore-end aids control with the support hand. The angle of the slimmed pistol grip is optimized to ensure a short reach to the trigger, while a right-side palm swell and a slight trigger finger groove improve ergonomics. Finally, the recoil pad is canted to nest appropriately in a woman's shoulder.
Of course the Mark V Camilla carries all the attributes famous on Weatherby's flagship: six-lug Mark V action; fluted bolt with a 54-degree throw; LXX trigger; aluminum bedding (pillars or full-length block); hand-lapped chrome-moly steel barrel; and sub-MOA accuracy guarantee. It is chambered for five cartridges, and offered as a Deluxe, Subalpine or Ultra Lightweight from $2,300–$2,700.
As Senior Editor Karen Mehall Phillips wrote, "True to its Mark V predecessors, this rifle delivers Weatherby's top technological advancements famous for putting holes through dimes and knocking down large animals fast" ("Hardware," February 2018). For more information, visit weatherby.com.
Editor's Note: Winning products must be tested by the editors, meet or exceed expectations on innovation, and provide hunters and shooters with value for their money. NRA Publications presented the annual Golden Bullseye Awards at an invitation-only breakfast during the 2019 NRA Annual Meetings & Exhibits in Indianapolis, Ind., Apr. 25-28.