by
posted on May 19, 2019
Support NRA American Hunter
DONATE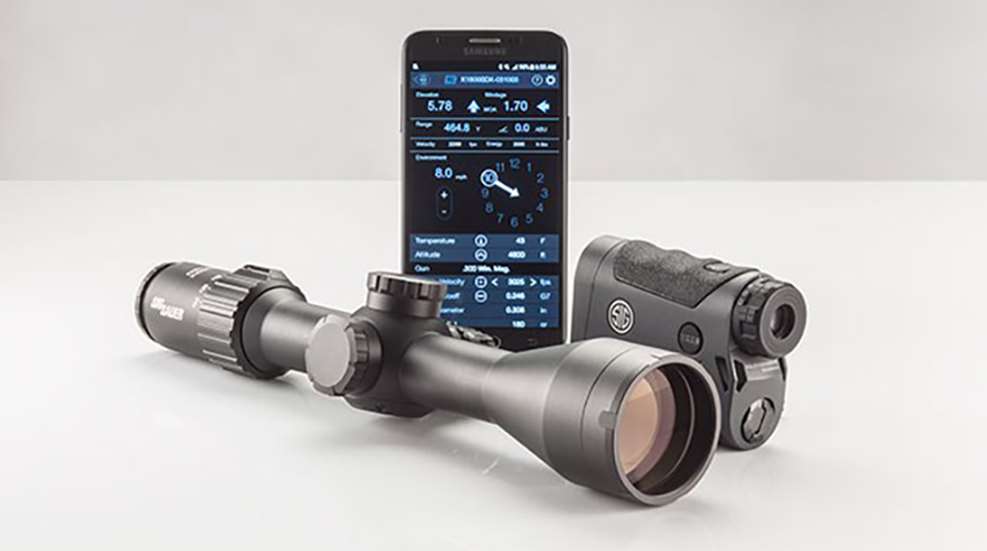 Now in its 17th year, readers may count on American Hunter's Golden Bullseye Awards to denote excellence. Indeed, these days many companies knowingly strive to hit the mark—to produce innovative products that catch our attention. After all, any product worthy of our gold standard must meet or exceed American Hunter's expectations of innovation—and they absolutely must provide hunters with value for their money.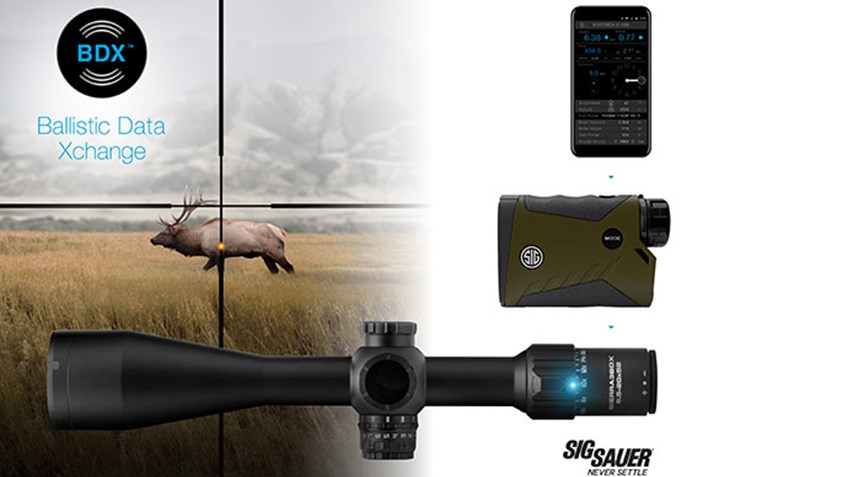 2019 Optic of the Year: SIG Sauer BDX Optics System
The acronym embedded in the nomenclature of the SIG Sauer BDX system says it all—Ballistic Data Xchange is exactly what occurs when using the optics system. It is three units—a riflescope, laser rangefinder and smartphone app—which work in sync to ensure hunters fire at distant targets with certainty.
Using the app, a hunter enters ballistic data and atmospheric conditions manually (weather may be downloaded from a separate app or digital anemometer). With data saved as a favorite, the app is paired with the rangefinder, and its onboard Applied Ballistics Ultralite calculator does the math, sending the correct holds to the scope instantly via Bluetooth. Dots on the reticle light up to show vertical and horizontal holds to compensate for bullet drop and wind drift.
Indeed this is what riflescopes with built-in rangefinders already do, but the Sierra3BDX scope has a standard profile, not a bulky one—because the rangefinder, the Kilo BDX, is held in your hand. The scope and rangefinder are available in several configurations and offered separately or in kits. The rangefinder is the pricey part of the equation; the scope is moderately priced; and the app is free. All told, the SIG Sauer BDX optics system starts at about $840.
Long-distance shooting implies a steep learning curve. The SIG Sauer BDX system helps lessen that. As Field Editor Ron Spomer wrote ("Hardware," October 2018), "It's so easy it's scary." For more information, visit sigsauer.com.
Editor's Note: Winning products must be tested by the editors, meet or exceed expectations on innovation, and provide hunters and shooters with value for their money. NRA Publications presented the annual Golden Bullseye Awards at an invitation-only breakfast during the 2019 NRA Annual Meetings & Exhibits in Indianapolis, Ind., Apr. 25-28.