by
posted on June 2, 2021
Support NRA American Hunter
DONATE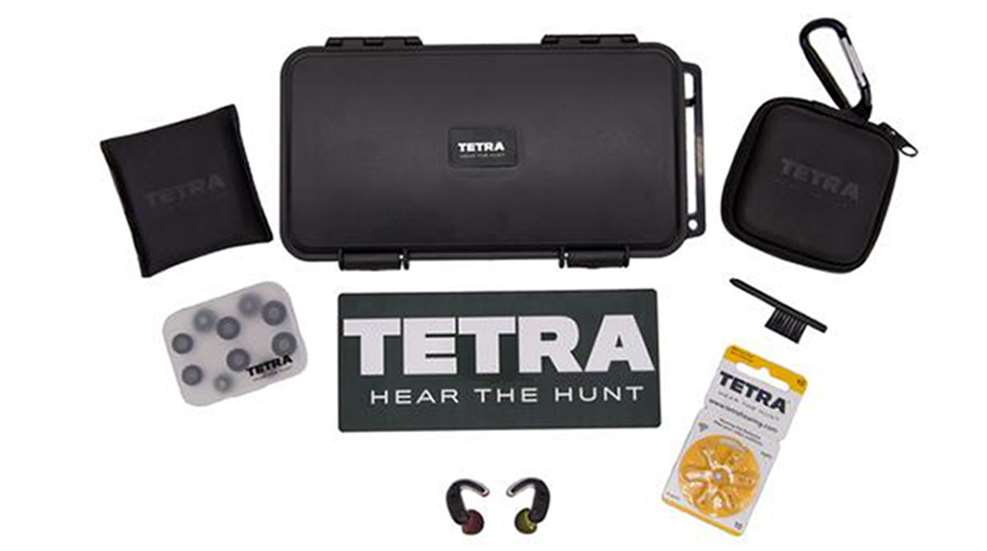 Every year it seems we start looking sooner than ever for standouts amid all the gear produced annually by the shooting, hunting and outdoor industry. The past 12 months stand as testament to that. Indeed, the list we tabulated includes products covered as far back as 11 American Hunter print issues—such are the lengths we go to be sure no stone is left unturned in our spirited search, review and debate of the best of the best firearms, ammo and gear produced for hunters.
Golden Bullseye winners are selected by a seven-member committee from NRA Publications that represents more than a century of collective experience in the shooting and hunting industry. To qualify for consideration, a product must have been: recently introduced and available to consumers prior to nomination; used/tested by an NRA staff member or trusted contributor; reliable in the field, meeting the consumer's expectations; innovative in design and function; readily perceived as a value to the consumer; styled in a manner befitting the shooting, hunting and outdoor industry and its enthusiasts.
The NRA Publications Golden Bullseye Awards will be presented during the 2021 NRA Annual Meetings and Exhibits scheduled for Sept. 3-5, 2021, in Houston.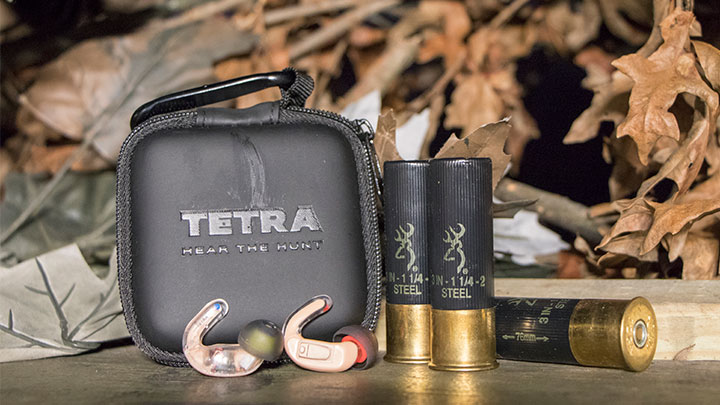 2021 Gear of the Year: Tetra Hearing Specialized Target Optimization
Tetra Hearing was founded by two audiologists, Drs. Bill Dickinson and David Gnewikow, who knew that in the field, hunters need to hear sounds unique to their quarry, and to a lesser extent human conversation, but not much else—especially not gunfire. Their tinkering produced technology to improve a hunter's hearing and protect it at the same time. If you guessed both men also are hunters, you're right.
They conducted extensive research on specific audial frequency patterns common to game (a duck's call or its whistling wings) then programmed new hearing aids to hone in on the sounds. Tetra calls it Specialized Target Optimization; it is the world's first hearing technology that isolates and enhances specific game sounds like a turkey gobble or elk bugle while simultaneously protecting a hunter from high-decibel sounds like gunshots. It does that latter job with what the company calls AlphaShield Compression, which instantly shuts down upon detecting a loud noise like a gunshot, then instantly recovers. Alternately, during sustained outputs of loud noises, it limits noise to an overall safe output then returns to normal when the noise ceases.
Both proprietary technologies are available in Tetra's Shield series (shown) or Amp series. Hunters may choose either based on ear fit, price and precisely why or where they wish to wear hearing technology. But make no mistake: The sooner a hunter chooses either one, the sooner he chooses to enjoy the rest of his life in—and out of—the field. MSRP: $699; tetrahearing.com.