Support NRA American Hunter
DONATE
Now in its 19th year, readers count on American Hunter's Golden Bullseye Awards to denote excellence. Indeed, these days many companies knowingly strive to hit the mark—to produce innovative products that catch our attention. After all, any product worthy of our gold standard must meet or exceed American Hunter's expectations of innovation—and they absolutely must provide hunters with value for their money.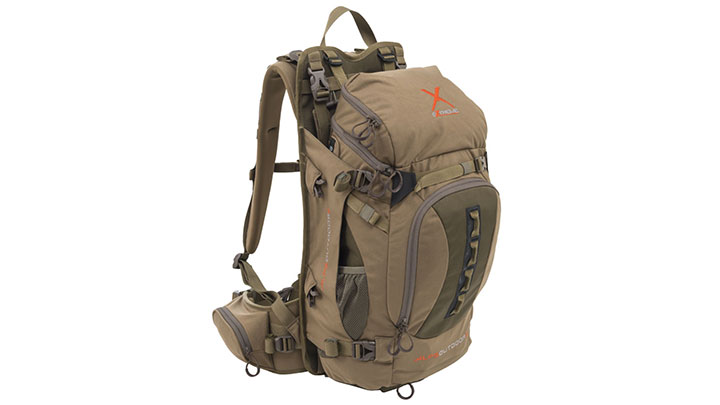 2020 Gear of the Year: ALPS OutdoorZ Hybrid X Pack
Do you need a daypack, meat hauler or something bigger? The ALPS OutdoorZ Hybrid X can be all three.
To go light, wear it as a daypack: two zippered compartments on either side of the waist belt hold small items, and a strap/lashing system over the frame holds extra clothing and gear. The waist belt even accommodates a clip-style holster for your sidearm. When you tag out, the straps over the frame turn this pack into a great meat hauler. The frame also features a shelf and compressed wing-style pockets to accommodate big or small loads.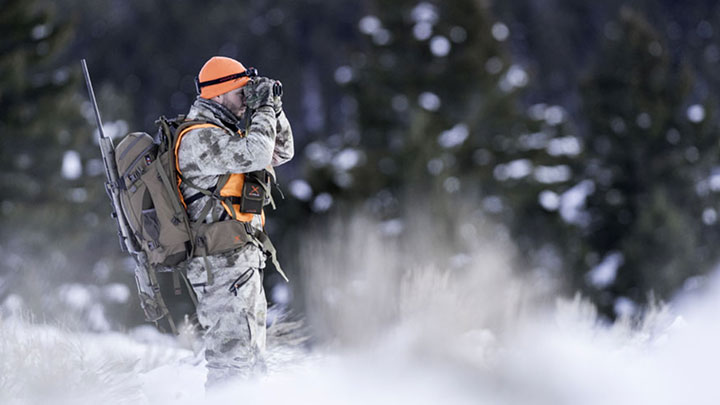 What's more, a detachable, 2,750-cubic-inch top-loading pack cinches to the frame to carry enough personal gear to hunt the backcountry for a couple of days. Its front pocket provides direct access to the pack bag's main compartment to quickly reach often-used gear. A water-bladder pocket and port help keep a hunter hydrated while moving; an included rain cover keeps contents dry; and a drop-down rifle or bow pocket offers hands-free hiking. A molded-foam suspension system and Lycra shoulder straps with load lifters help a hunter shoulder big loads, and heavy-duty, 1680D ballistic nylon and Robic nylon keep it all aboard.
Yes, you can even carry the pack bag, its contents and meat on the way out—simply expand the bag on the aluminum frame. If you can get it on the frame, the Hybrid X can carry it—for $339.99. For more information, visit alpsoutdoorz.com.