Support NRA American Hunter
DONATE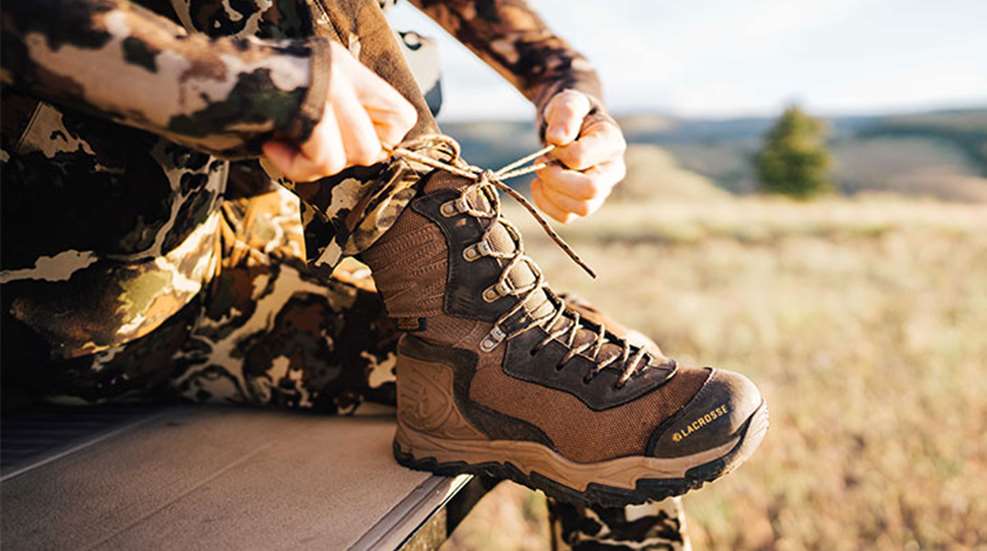 Now in its 19th year, readers count on American Hunter's Golden Bullseye Awards to denote excellence. Indeed, these days many companies knowingly strive to hit the mark—to produce innovative products that catch our attention. After all, any product worthy of our gold standard must meet or exceed American Hunter's expectations of innovation—and they absolutely must provide hunters with value for their money.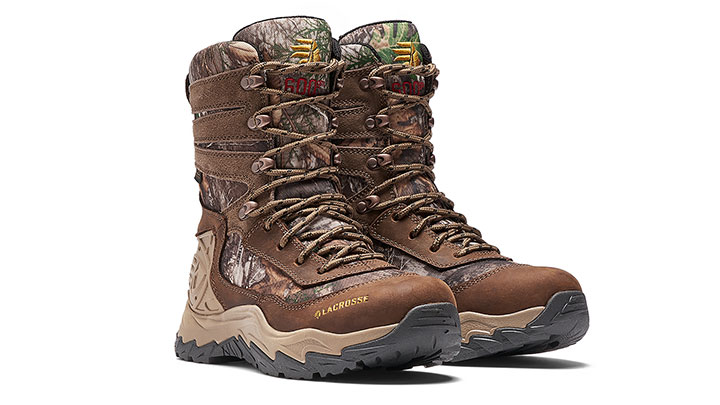 2020 Women's Innovation Product of the Year: LaCrosse Windrose Boots
A rugged nubuck leather and abrasion-resistant textile upper combined with a lightweight, comfortable EVA midsole underfoot make the LaCrosse Women's Windrose a versatile hunting boot that fits like athletic footwear. Wear a pair to stay grounded in comfort.
Since toes should move freely but heels should not, the company's DuraFit heel cup wraps the heel in a rubber shell for a snug, secure fit to prevent slipping while climbing or side-hilling. A rubberized EVA midsole and a polyurethane footbed deliver cushioning support and excellent rebound in every step. Multi-directional, non-loading lugs on the undersole increase traction and stability on uneven terrain, and shed mud to maintain surface contact.
LaCrosse's Dry-Core lining makes this boot 100 percent waterproof. For even more versatility, two versions are available: a nubuck brown uninsulated model for $140 and a nubuck-and-Realtree Edge camo model with 600 grams of Thinsulate Ultra insulation for $150. For more information, visit lacrossefootwear.com.