Support NRA American Hunter
DONATE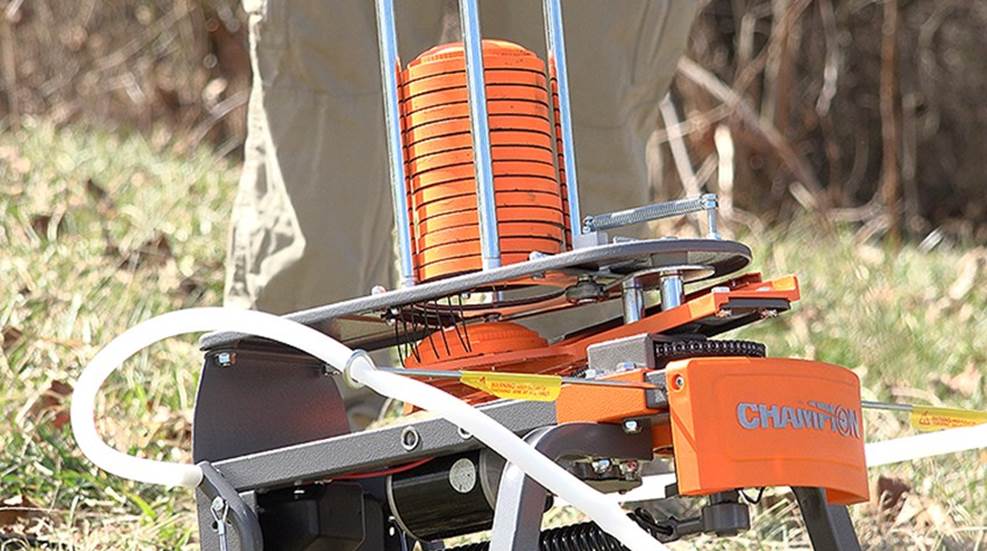 Now in its 16th year, the NRA Golden Bullseye Awards represent the pinnacle of achievement within the shooting, hunting and outdoor trade.
In 2017, after years of record-breaking sales, many industry observers wondered what ingenious introductions might still be unveiled. After all, any product worthy of our gold standard must meet or exceed American Hunter's expectations of innovation—and they absolutely must provide hunters with value for their money. But once again, we were surprised when we collected nominations and tallied our votes.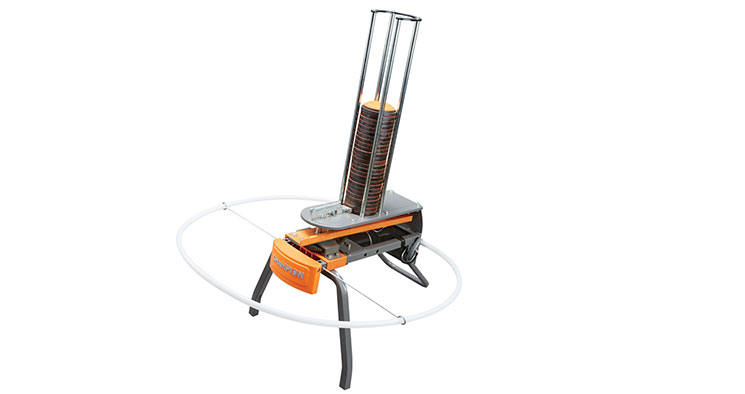 Gear of the Year: Champion Workhorse Electronic Trap
The Champion Workhorse Electronic Trap is a winner because, as its name implies, it's a workhorse. It combines high-volume clay-throwing capacity in a compact design that fits in the trunk of just about any vehicle.
Many clay target throwers hit a bump or two along the way, but the Workhorse keeps on chucking. It holds 50 clays, and it can throw every one of them as far as 75 yards at three different launch angles. It only takes about 20 minutes to assemble with a few wrenches and a screwdriver. After that the lightweight, portable thrower runs until you're out of ammo, clays or daylight. No AC power source is needed to run it, just a single 12-volt battery. But perhaps its most important feature is the fact the Workhorse can be run by the shooter himself via a foot pedal. That's convenient. It's also affordable: It retails for about $360.
As former digital managing editor Shawn Skipper wrote (AmericanHunter.org, March 2017), "You can get a closer look at the Workhorse by following along with our #SundayGunday series, where it should be a regular guest star whenever a shotgun is featured."
For more information, go to championtarget.com.
Editor's Note: NRA Publications will present the annual Golden Bullseye Awards at an exclusive breakfast during the 2018 NRA Annual Meetings & Exhibits in Dallas, Tx., May 4-6.