by
posted on June 9, 2016
Support NRA American Hunter
DONATE
Dads tend to be difficult to buy for. I know mine is, anyway. It's why, come this time of year, Father's Day gift guides—much like the one you're about to read—emerge from the murky depths of the web. But that's not a bad thing. In the 100 or so odd years since the U.S. iteration of Father's Day got its start in Spokane, Washington, father's are still a tough nut to crack, gift wise.
So, whether you're looking for a gift for Dad, grandpa or any other male figure in your life, I've got you covered. Behold the official American Hunter Father's Day 2016 gift guide.
Portable Dual Dog Dish from Browning/SPG Outdoor
Does Dad have a dog? If not, turn off the computer, put down your smartphone and go get that man a new best friend. If he does already have a canine companion, though, odds are the way to his heart will be through Rover. And the Portable Dual Dog Dish from SPG Outdoor is a perfect Father's Day gift for the both of them. It features a portable carrying case that holds food and water while on the go with your dog. The compact carrying case includes a zipper closure. When open, two separate spring-loaded bowls pop open. Both bowls are removable and secured with Velcro. Oh, and it's sporting that ever-classy looking Browning Buck Mark. MSRP: $19.99.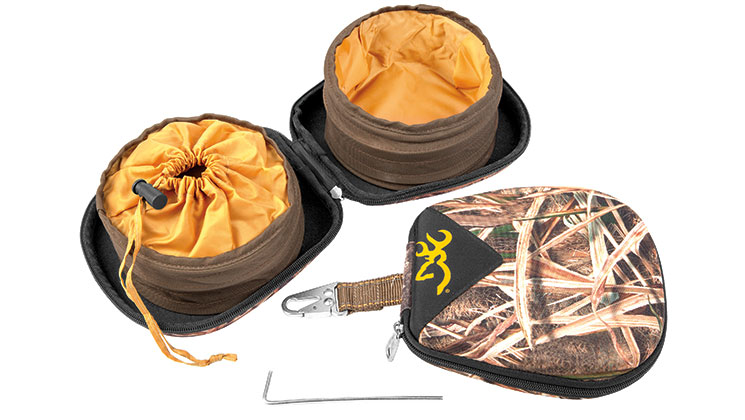 Steiner Optics Miniscope
In a perfect world, Dad would never be far from his favorite binoculars. But the world's far from perfect, and it's a bit of a bother to lug your binos around everywhere you go. That's where the Steiner Miniscope comes in. It's not meant to be a replacement for the real thing, but it's darn handy. The 8x22mm monocular measures just 2" high and 2" wide, making it small enough to travel in a pocket or pack. It includes a carrying case that a belt can be looped through, too. Hard to beat the perks of a scope in a package this small. MSRP: $79.99.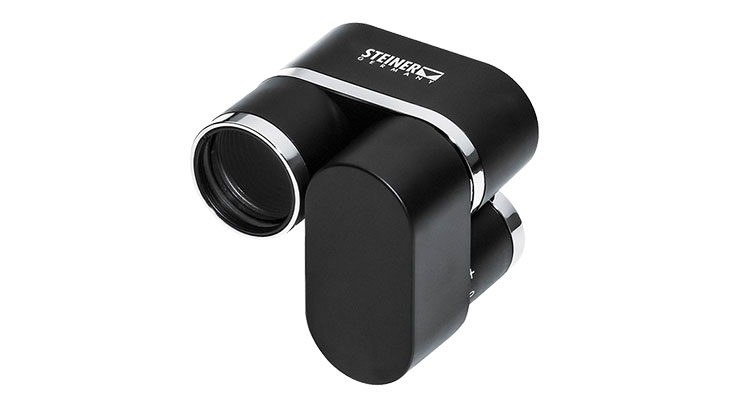 Canyon Quest Cooler—Large
This is one handy little cooler. I would have featured it in my 2016 roundup earlier this spring, but it's brand spanking new. The Quest soft cooler by Canyon is constructed with white water raft-grade tarpaulin. Each cooler is manufactured with welded seams for high-performance durability and lined with IceSkin insulation, ensuring that your icy beverages will remain that way. The roll-top seal is secure, and the cooler features lashing points for hands-free carrying. Whether Dad frequents the backcountry during hunting season or just needs a new soft-sided cooler for his summer excursions, you can't go wrong here. The new "Large" Quest is an expansion of Canyon's line, and brings with it a pair of new colors: a dark, earthy green and blaze orange. I suspect that hunters will appreciate both. MSRP: $149.99.
Tactical Walls Tactical Lamp
This one might be more appropriate for our sister sites AmericanRifleman.org and ShootingIllustrated.com, but I couldn't resist. It's that's darn cool. The Tactical Lamp, from the aptly named Tactical Walls, is a fully functional home lighting appliance that features a hidden storage compartment inside its wooden body. The hidden compartment is accessed by removing a detachable side panel from the base of the lamp. The side panel is kept in place by magnetized placeholders. The lamp is sold with or without the lampshade (in the case that you'd prefer to find one that matches your existing home decor) and can be purchased as a single unit or as a set of two. Dutch Walnut, Black and Cherry finishes are available. MSRP: $119 to $129 (single unit).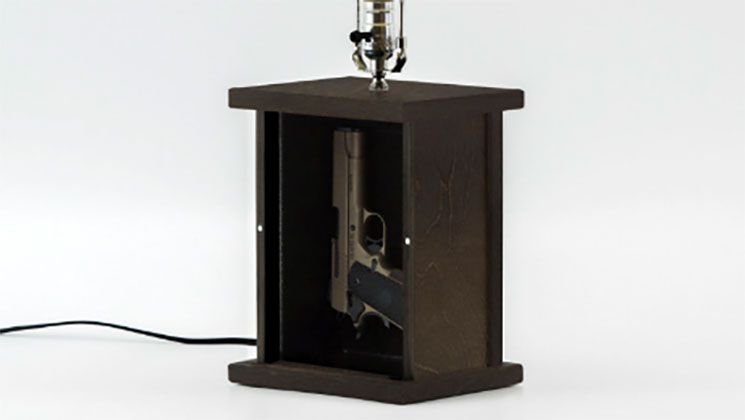 Leupold Optics GO Bag
If Dad's a hunter, odds are he's got a few optics lying around the garage or shed. And a few more in his truck, and maybe one or two under his bed, long forgotten. So help a guy out and get him the new Optics GO Bag from Leupold. The GO Bag is meant to be the ultimate on-the-go way to store all your optics and electronics gear. Protective padding surrounds a series of adjustable compartments, keeping your gear safe and allowing for storage versatility. A detachable shoulder strap makes it easy to haul around. MSRP: $194.99.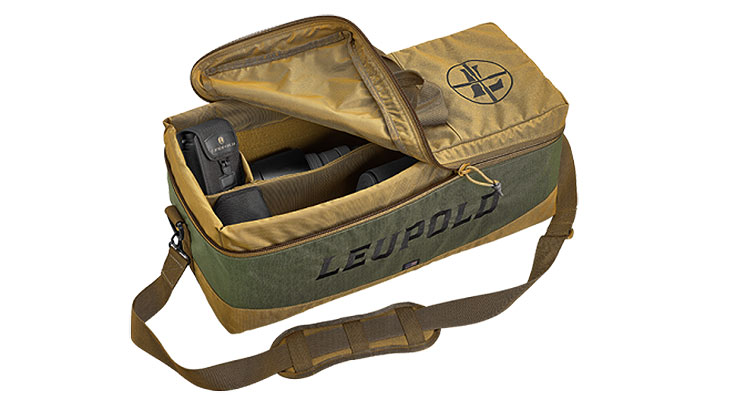 Crimson Trace LiNQ
Here's another one that may seem a bit too tactical for American Hunter—but only if you're averse to thinking outside the box. Here's a Father's Day gift that'll help Dad deck out his favorite AR-15, and make it more useful both for home defense and for hunting feral hogs and other varmints, should he wish. Yes, at its most basic level the LiNQ is a laser sight accessory. But just as the lasergrip once did, the LiNQ creates a new product category all its own. It's a wireless and remote operation system that utilizes a replaceable powered control grip to operate a forward or remotely located light and laser sight module. Yes, the lasergrip and light/sight module are completely independent of one another—giving you far more flexibility in terms of how you can deploy your laser/light. MSRP: $649.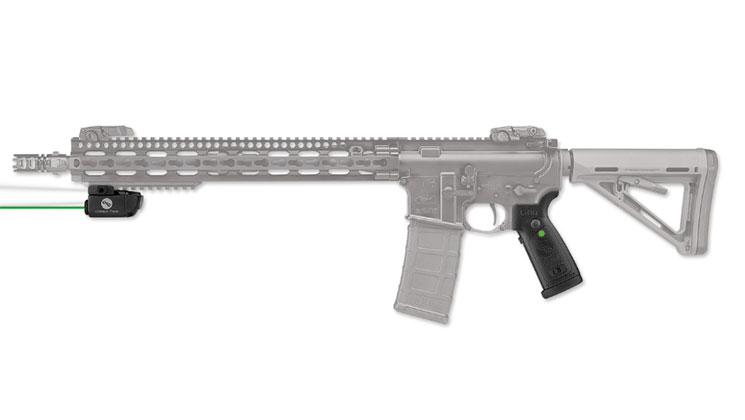 An NRA Membership Upgrade
This may seem like shameless self-promotion, but if Dad's a gun owner, there's no reason he shouldn't be a card-carrying member of NRA. Oh, he is already a member? Then help him out and upgrade his membership. If he's not a Life Member, help him get there. And if he's already got that covered, buy him some fresh reading material! You do indeed receive one of our Official Journals with your membership, but some of our members don't realize that, for a small fee, you can have the whole set—including the newly-minted Official Journal, Shooting Illustrated. MSRP: Varies.