by
posted on March 9, 2016
Support NRA American Hunter
DONATE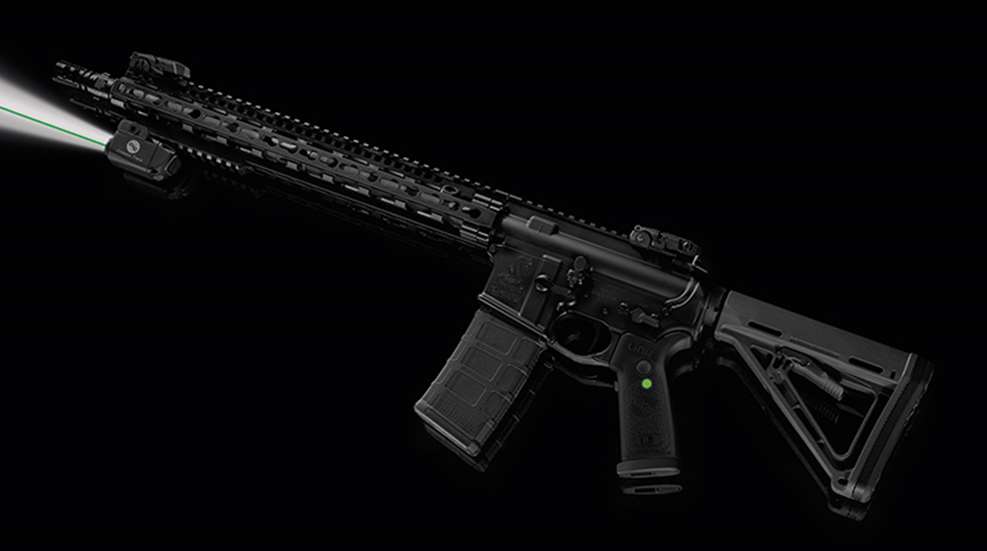 Lasergrips aren't items we typically spend much time discussing here at American Hunter—we're far more likely to leave that particular family of accessories to our colleagues at American Rifleman and Shooting Illustrated. There comes a time, though, when a product simply demands a closer look. The new LiNQ system from the folks at Crimson Trace is one of those products—and, hey, I've crossed paths with more than a few hog hunters who have put lasers to work on the pig population. Just ask Field Editor Brian McCombie.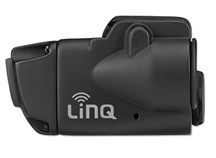 Though it was originally announced at SHOT Show 2016, the AH staff at large got a closer look at the LiNQ earlier this week, when Crimson Trace paid visit to NRA HQ to show off its new baby. We left impressed. That said, here are five things you need to know about the LiNQ.
1. It's brand new technology.
Yes, at its most basic level the LiNQ is a laser sight accessory. But just as the lasergrip once did, the LiNQ creates a new product category all its own. It's a wireless and remote operation system that utilizes a replaceable powered control grip to operate a forward or remotely located light and laser sight module. Yes, the lasergrip and light/sight module are completely independent of one another—giving you far more flexibility in terms of how you can deploy your laser/light. The initial LiNQ units are designed to be compatible with all standard long guns with M-193 and Weaver style rails and replaceable pistol grips. If you're a fan of the AR-15 platform (and I know most of you are), rejoice.
2. It's completely wireless.
Like I noted, this is a two-piece set. The grip and sight module are independent pieces of technology. There are no wires to tangle or disconnect and no activation pads to search for. They're linked through Crimson Trace's new (and secure) LiNQ interface. This is not a bluetooth device. The technology connecting the two components is new and unique in its own right. And, yes, it's secure. Though your grip and sight module will be connected digitally, there's no risk of being "hacked," or having your laser and light be activated by a buddy's grip. Each grip is linked exclusively to the sight module it's packaged with.
3. It delivers.
Though we haven't had the opportunity to put the LiNQ through the ringer just yet, what we've seen is impressive. The grip and sight module connect with ease, and there's no lag when you try to activate your laser or light. Crimson Trace says that the LiNQ's should provide roughly two hours of continual use—the same as any of its other green lasers. The "linked" connection does not present a significant drain on the battery.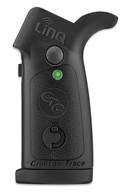 4. It's easy to use.
No gunsmithing required, folks. The LiNQ is designed to easily install on essentially any standard AR platform. All you've got to do is remove your existing pistol grip, install the Crimson Trace LiNQ operating grip and then insert the securing screw. Done and done. The system operates on CR2 and CR123 Lithium batteries, which are commonly available.
5. It's coming soon.
LiNQ units should be on shelves in 2016, and are expected to ship with an MSRP around $599 per unit. Odds are you'll be able to find it for a figure somewhere south of that.
Want more information on the LiNQ? Check out these articles from our colleagues at NRA Publications:
• Crimson Trace's LiNQ: A Revolution in Laser Grips
• Crimson Trace LINQ
• The LiNQ We've All Been Missing
• Crimson Trace 2016 Product Launch