by
posted on January 31, 2020
Support NRA American Hunter
DONATE
The Great American Outdoor Show (GAOS) attracts thousands of hunters and outdoorsmen and women every year for several reasons. After all, it's only the world's biggest outdoor show, featuring a slew of activities, celebrity appearances, opportunities to sign up for dream hunts, the newest and best outdoor products available, and top-notch strategies and tips from the pros at seminars—all at a single destination! What's not to like? Time to plan a trip to the Pennsylvania Farm Show Complex in Harrisburg, Pa., Feb. 1-9 to experience all the outdoor action for yourself! Here are 10 reasons you don't want to miss the show this year.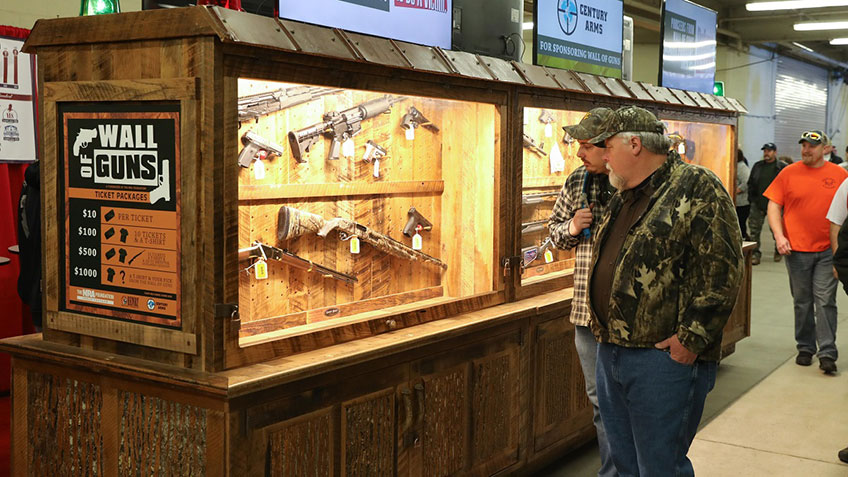 1. The NRA Foundation's Wall of Guns Raffle
One of the biggest draws of GAOS is, by far, the famed Wall of Guns. Why? Because for $10, you've just bought yourself a raffle ticket for the chance to win a gun! Filled with over 40 firearms, the Wall of Guns is likely the cheapest way to a firearm of your dreams. And you can rest easy knowing all proceeds go to a great cause: The NRA Foundation, which help preserve the future of hunting and the shooting sports for the next generation. Want to up your odds? Spend $100, and you just got yourself a t-shirt and 10 tickets. $500? Congrats, you just purchased a t-shirt, a Ruger 10/22 Takedown and 15 tickets. If you've got $1,000 to drop, you get a t-shirt and have earned the right to simply take your pick of a gun from the wall!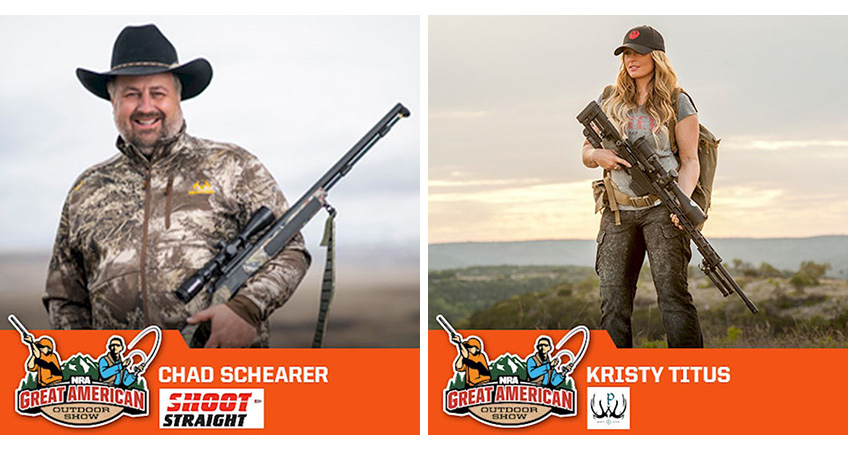 2. Celebrity Appearances
Several outdoor personalities will be at the show this year (many of whom are doing seminar sessions on their respective areas of expertise; more on that later), so if you've ever wanted to meet some of your favorite hunting celebrities, such as Chad Schearer or Kristy Titus, there's no better time to do so. Find them around the exhibit hall or interacting with attendees during one of the many seminars and events occurring throughout the week's festivities.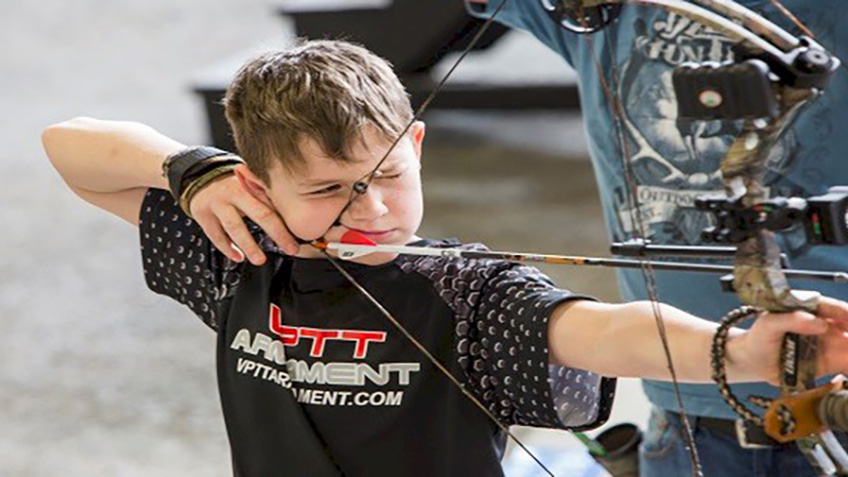 3. Fun for the Whole Family
The GAOS isn't just for adults. There are several activities available for kids, too! Between the Eddie Eagle Kids Zone, which has expanded to include new activities this year such as wildlife identification, a basketball court and prizes, the Kids Casting Contest and Trout Pond, the NRA Air-Gun Range, a scavenger hunt, a rock-climbing wall and a bow-handling safety course, there's no lack of fun for the young outdoorsmen and women who attend the show. For a full list of activities, click here.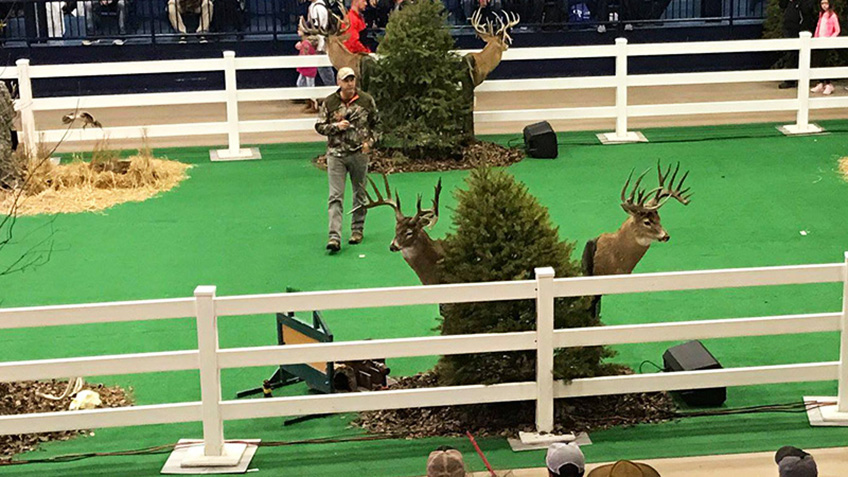 4. Outdoor/Hunting Seminars
Knowledge never hurt anyone; it only helps! If your goal of attending the show is education, be sure to attend the plethora of seminars offered throughout the week that cover a host of topics. Learn the ins and outs of predator calling, cleaning and butchering game, tracking deer, turkey tricks and tips, prepping for your first elk hunt and more. With such a wide array of seminar sessions, there's something for almost every outdoor enthusiast's interest. For more information on seminar dates and times, click here.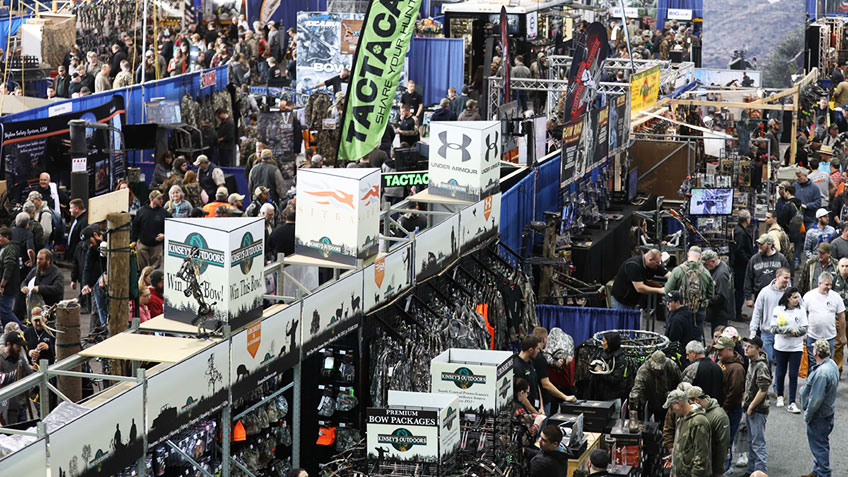 5. Exhibits
Showcasing nearly 1,100 different exhibits, there's likely not a larger display of products from firearm, bow, knife, clothing and accessory manufacturers anywhere in the world. Chances are, if you can think of a company in the outdoor industry, it will have its newest products on the show floor. What's more, over 400 outfitters from across the world will in the Hunting Outfitter Hall. Now's the time to book that trip you've been dreaming about! It's also the perfect time to meet with hunting guides and ask questions to learn about the opportunities available through some of their GAOS specials they offer.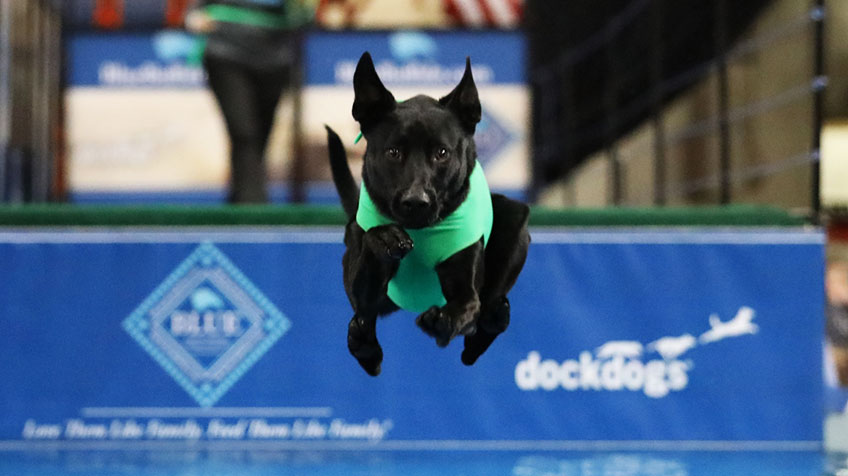 6. DockDogs Competition
A staple of GAOS, the DockDogs Competition is the show's Olympic Games for hunting dogs! The DockDogs Competition includes four events: the Big Air Wave measures a dog's ability to leap from a 40-foot pier; the Extreme Vertical, intended to test a dog's vertical by suspending a bumper in the air to see how high these dogs can fly; the Speed Retrieve, which times a dog's ability to run down the dock, jump into the water and swim to the end of a pool to retrieve an object; and new for this year, Dueling Dogs, in which dogs race to a bumper. This is definitely an event you won't want to miss! Click here for more information.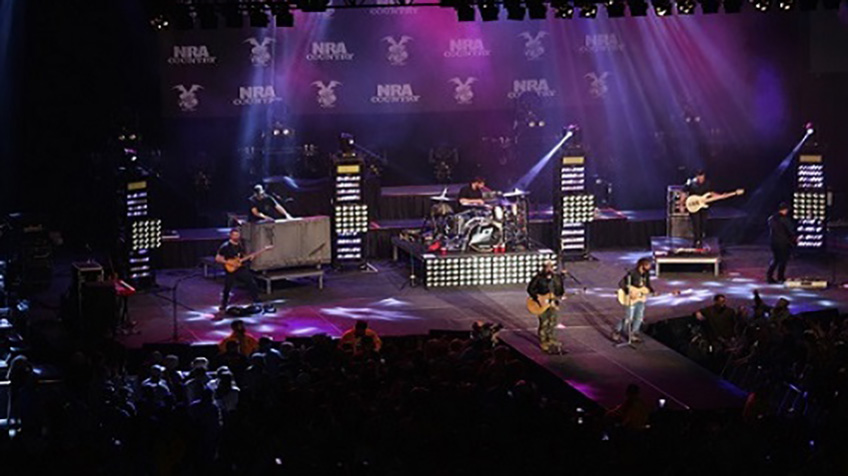 7. NRA Country Concert
One of the most anticipated events of the GAOS is the annual NRA Country Concert. This year's lineup includes special guests Jon Langston and Jacob Bryant, and will be headlined by none other than Chris Janson. This is a one-night-only event on Saturday, Feb. 8, so be sure to buy your tickets before they're sold out! For more information on the best concert you'll likely see this year, click here.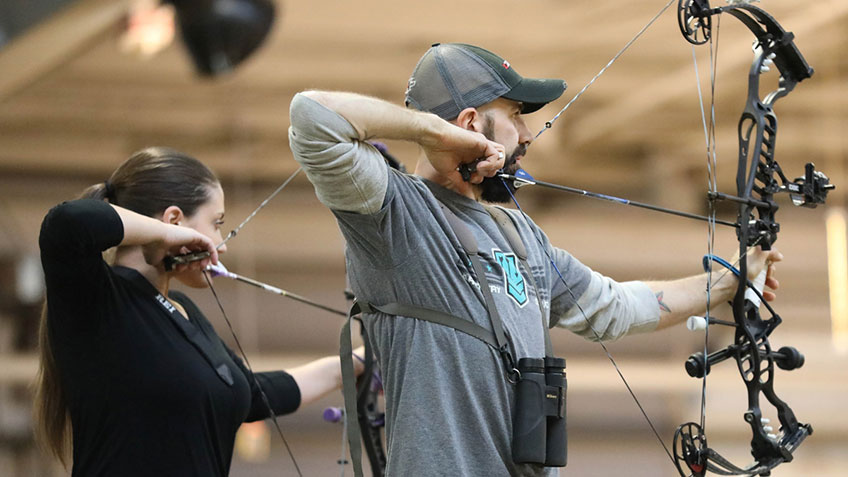 8. The 3D Bowhunter Challenge
Is archery your thing? If so, test your skills at the 3D Bowhunter Challenge. Featuring an assortment of targets at distances as far as 50 yards, the contest is split up into divisions by age and ability level. Competitors can either shoot just for fun or, if you think you're the best of the best, there's a shot at a trophy and a cash prize. For those interested, pre-registration is preferred, but walk-ins are welcome. For details, click here.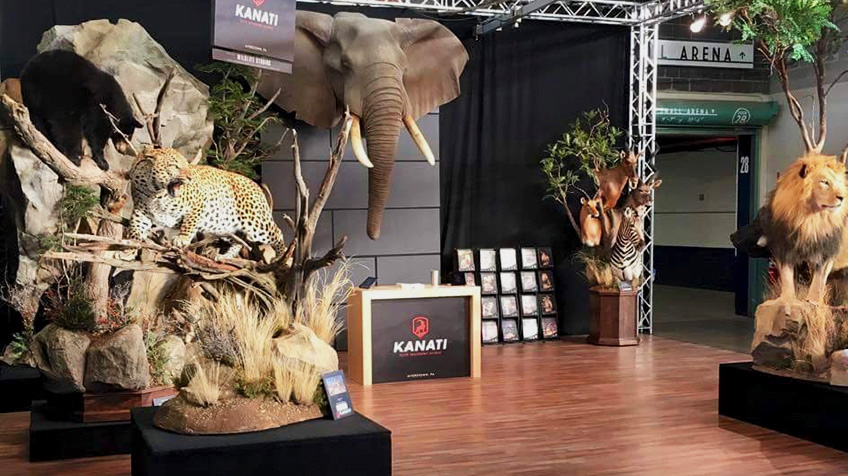 9. Astonishing Taxidermy
By far one of the coolest attractions at GAOS has always been the opportunity to see some of the best taxidermy in the world. While wandering the exhibit halls—particularly the outfitter hall—attendees will see some of the most lifelike animals ever, featuring several exotics, making the show floor feel almost like a safari. Those with an eye for detail will be amazed by the magnificent whitetail, majestic elk, powerful predators and various African game animals on display.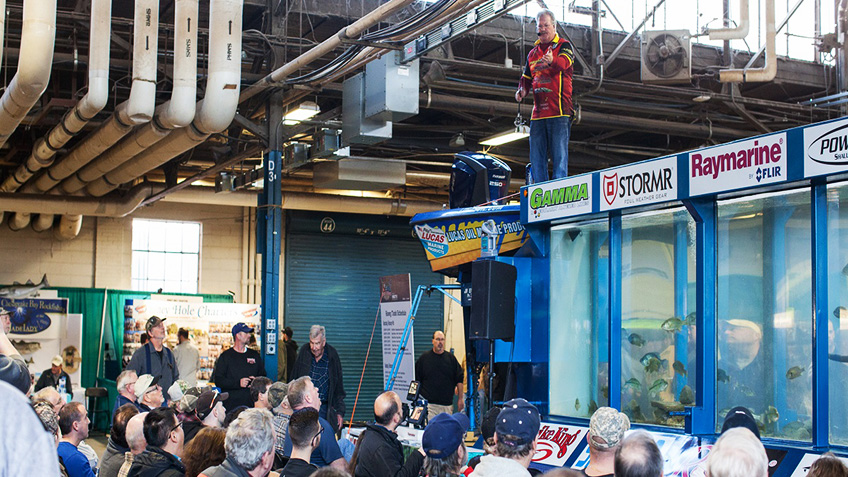 10. Hawg Tank
If you enjoy fishing, be sure to stop by the classic Hawg Tank attraction, featuring live fishing demos! The 5,000-gallon tank holds an astounding number of fish, including bass, catfish and blue gill, and gives attendees the opportunity to catch some advice from the best in the business. For more information, visit click here.