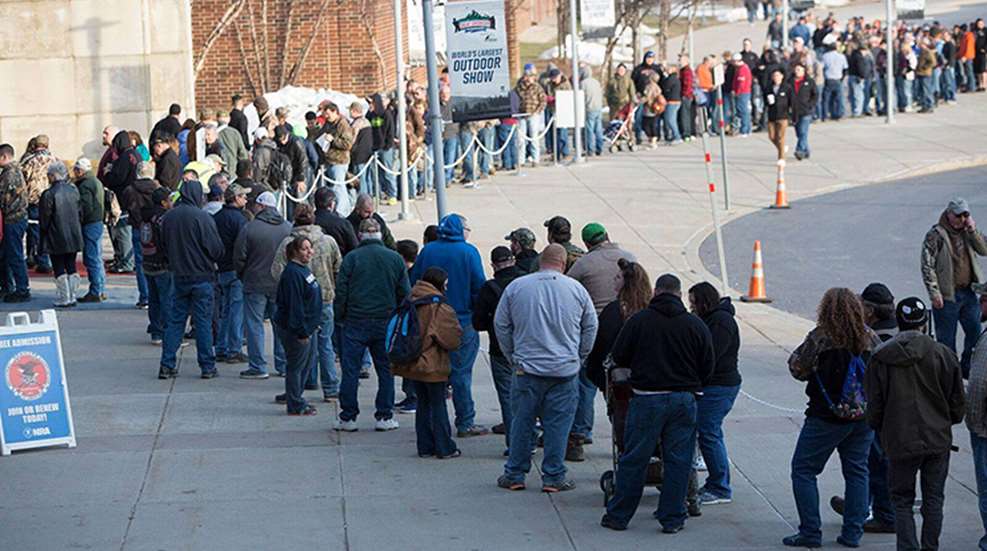 The 2017 Great American Outdoor Show has arrived! Here are a few things you should consider before hitting the floor at the Harrisburg Farm Show Complex.
The Great American Outdoor Show (GAOS) is the largest trade show in the world dedicated to consumers of hunting, fishing and outdoor products. If this is your first time visiting the facility and or show, we would like to help you have the best time possible. First and foremost, the complex is rather large—24 acres, to be exact. And if you think finding a needle in a haystack is tough, try finding a choke tube or magazine release button in a hay field. It is best to do a little research and formulate a plan ahead of time. A website and mobile application are available, which can be found here. Depending on when you plan to visit the show, there are events scheduled nearly every day, including a country concert that's due to host some of Nashville's top artists.
The town of Harrisburg is just as accommodating as the Farm Show Complex itself. Hotels in and around town offer a hot shower and warm bed to rest those weary feet after trekking the miles of hallways you are about to experience. Staying the night and visiting the show a second day may prove advantageous. I can't tell you how many times I have returned home after only spending one day at the show and thought, "I didn't get to see this exhibitor, or attend that event."
Here are a few tips I think that will help you make the most of your visit.
1. Purchasing tickets in advance will greatly decrease entry times—the lines get long.
2. Good shoes and socks. The miles of walking can take a lot of you and comfortable shoes are a must.
3. Cell phone service while under roof may not be as good as you think. Planning alternative communication for you and your party is something to think about.
4. Establish a central location within the facility in the event you or your party get disconnected.
5. Carry a comfortable backpack to store water and essentials.
6. Wear light layers including a waterproof and packable rain slicker.
7. Printed road maps of the area may come in handy.
8. Bring an external battery supply for mobile devices.
9. Kids are expected to have a great time, but their little legs tire quickly, so a stroller may provide additional family time at the show.
For more information, go to GreatAmericanOutdoorShow.org.