by
posted on February 1, 2019
Support NRA American Hunter
DONATE
The Great American Outdoor Show (GAOS) draws massive crowds of hunters and outdoorsmen each year. Why? Because it is the world's largest outdoor show, featuring tons of activities, useful seminars, new and exciting products, outfitter dream-hunt opportunities and expert advice from the pros—all in one place! So pack the truck with your family and friends and head to the Pennsylvania Farm Show Complex in Harrisburg, Pa., Feb. 2-10 to experience the fun and excitement for yourself! Here's the top 10 reasons you don't want to miss this year's show.

1. Celebrity Appearances
Several outdoor personalities will be in attendance this year, so if you've ever wanted to meet some of hunting heroes and heroines, like Phil Robertson, Lee and Tiffany Lakosky or Kristy Titus, this is your chance. Find them around the exhibit hall or interacting with attendees during one of the many seminars and events occurring throughout the week's festivities. Visit greatamericanoutdoorshow.org/seminars-celebrities/ for a listing and dates of seminars and celebrity appearances.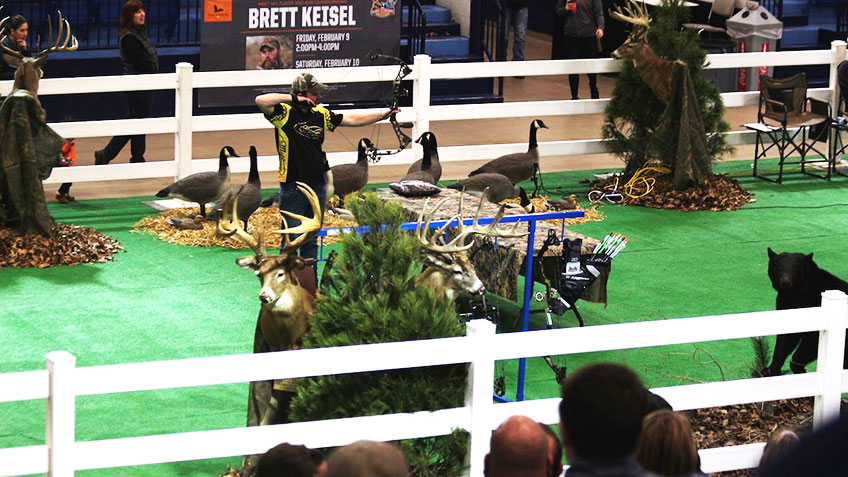 2. Outdoor/Hunting Seminars
Speaking of broadening your knowledge of the outdoors, if your goal of attending the show is education, there are several seminars offered throughout the week covering a vast number of topics. Learn the ins and outs of predator hunting, elk calling, bowfishing, shooting positions, reloading, game meat preparation, utilizing trail cams, filming your hunts and so much more. With more than 200 seminars to pick from, you'll be sure to find one that fits your outdoor interests. Visit greatamericanoutdoorshow.org/seminars-celebrities/ for a listing and schedule of seminars.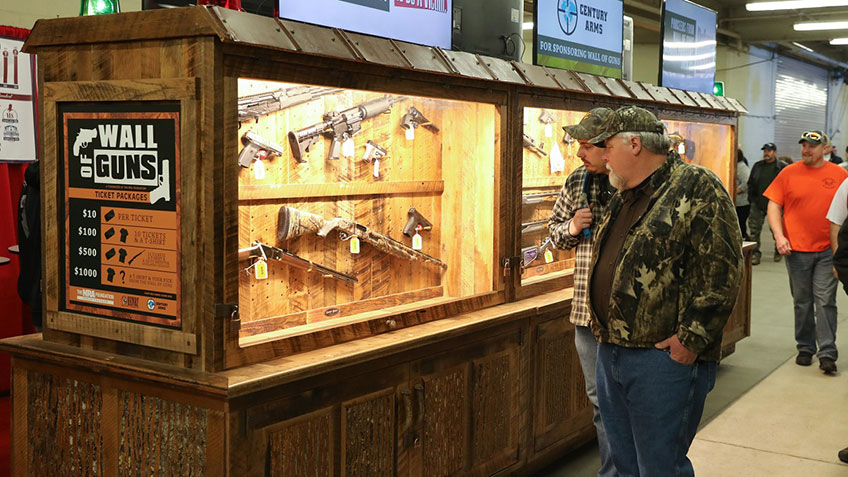 3. The NRA Foundation's Wall of Guns Raffle
Ever bought a gun for 10 bucks? Didn't think so, and now's your shot! Ten dollars gets you a raffle ticket for the opportunity to pick from over 40 firearms. All proceeds go to The NRA Foundation, so you know it's helping preserve the future of hunting and the shooting sports tomorrow. Want to increase your odds? Spending $100 gets you a t-shirt and 10 tickets; $500 nets you a t-shirt, a Ruger 10/22 Takedown and 15 tickets; spend $1,000 and take your pick from the wall! To learn more, visit greatamericanoutdoorshow.org/explore-the-show/wall-of-guns/.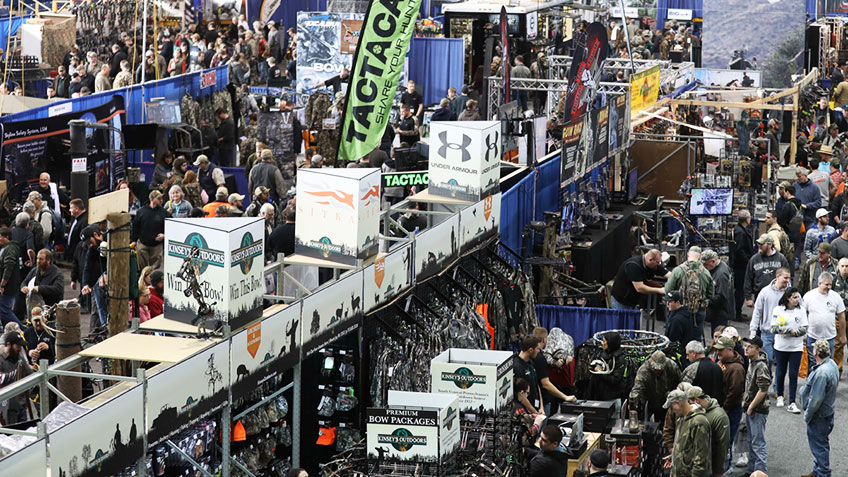 4. Exhibits
If you thought last year's show was huge, this year's show will house 1,100 different exhibits throughout the 650,000 square-foot show floor. A wide array of products from firearm manufacturers as well as bows, knives, clothes, firearm accessories, ammo … you name it, will all be on display at the GAOS. Additionally, more than 400 outfitters from across the world will be located in the 146,527 square-foot Hunting Outfitter Hall—it's the perfect place to meet with hunting guides, ask questions and take advantage of show specials being offered. Check out the exhibitor list by visiting greatamericanoutdoorshow.org.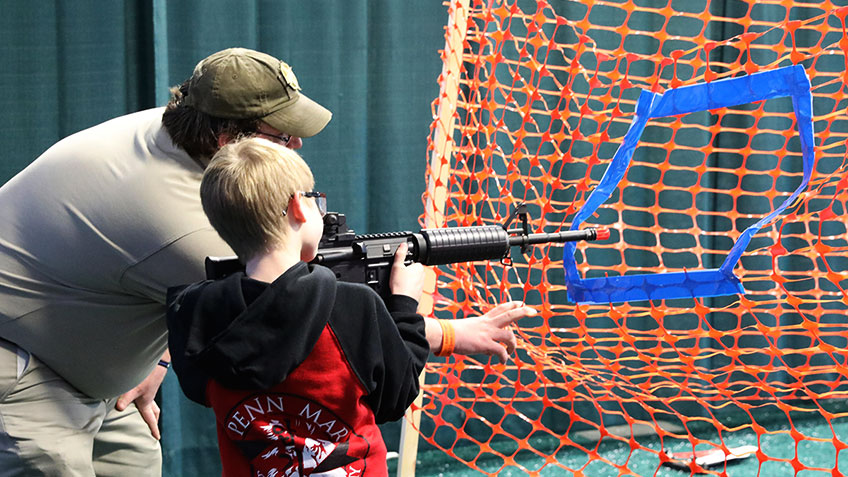 5. Fun for the Whole Family
The GAOS isn't just for adults. There are a plethora of activities available for kids, too! Between the Eddie Eagle Kids Zone, the Kids Casting Contest and Trout Pond, the NRA Range Experience, the NRA Air-Gun Range, a rock climbing wall and a bow-handling safety course, there's no shortage of activities for the young outdoorsmen among us. To see all the family fun visit greatamericanoutdoorshow.org/explore-the-show/fun-for-the-family/.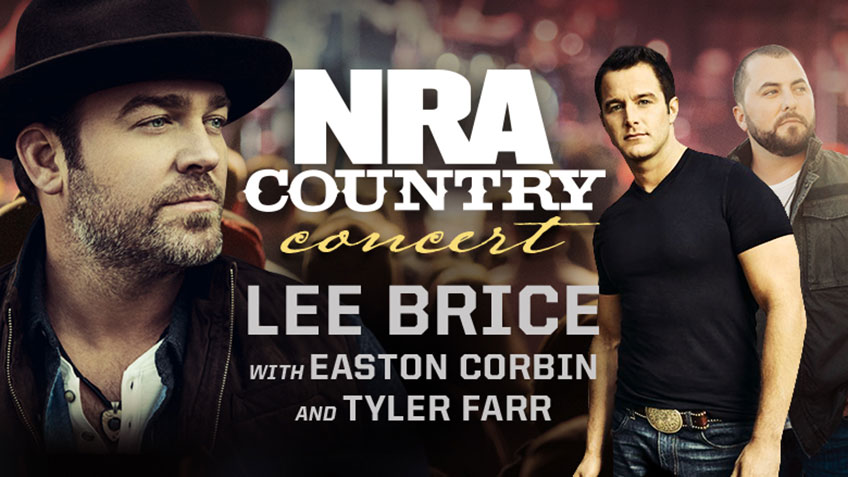 6. NRA Country Concert
One of the most popular staples of the GAOS is the annual NRA Country Concert. This year's lineup includes special guests Easton Corbin and Tyler Farr, and will be headlined by the one and only, Lee Brice. This is a one-night-only event on Saturday, Feb. 9 at 7 p.m., so be sure to buy your tickets before they're sold out! To learn more and purchase tickets, click here.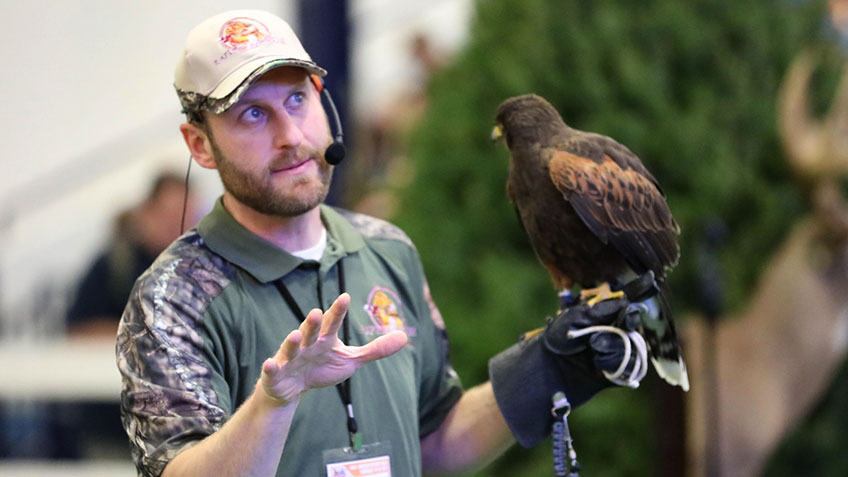 7. Raptors Up Close–Birds of Prey Program
Designed for attendees of all ages, the Raptors Up Close program teaches conservation using live birds of prey. Falconry–the art of hunting with raptors–is the focus of the seminar, but it will also include information on training, biology and the historic relationship that exists between these birds and their human handlers.  Learn why raptors are the ultimate hunters by attending this unique experience. To see a listing of dates and times, click here.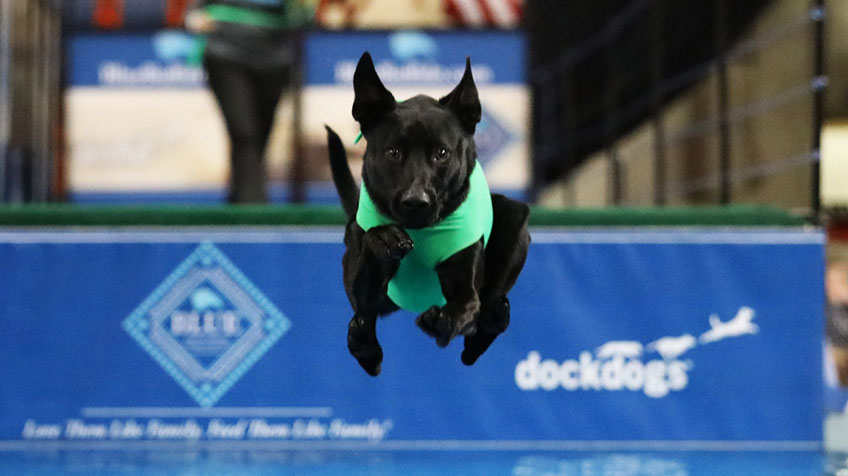 8. DockDogs Competition
A favorite event of GAOS, the DockDogs Competition is the show's Olympic Games for hunting dogs! The DockDogs Competition includes three events: The Big Air Wave measures a dog's ability to leap from a 40-foot pier; The Extreme Vertical, intended to test a dog's vertical by suspending a bumper in the air to see how high these dogs can fly; and finally, the Speed Retrieve, which times a dog's ability to run down the dock, jump into the water and swim to the end of a pool to retrieve an object. This is definitely an event you won't want to miss! Learn more by clicking here.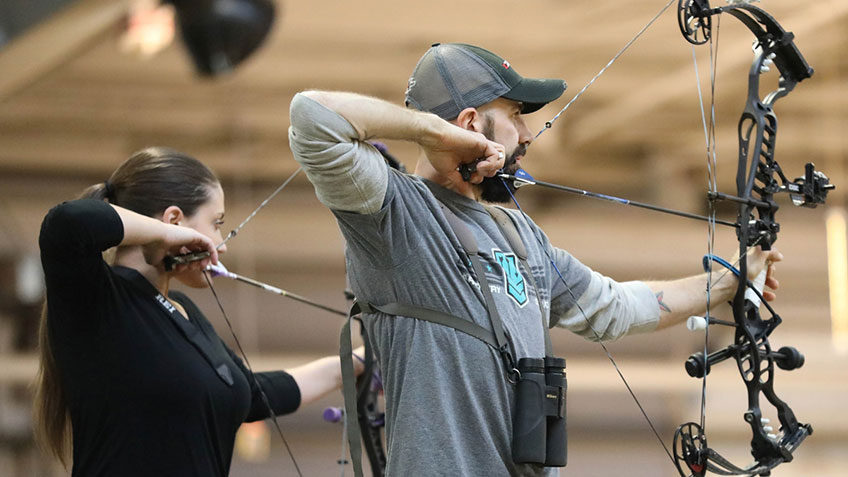 9. The 3D Bowhunter Challenge
If archery is your passion, come test your skills at the 3D Bowhunter Challenge. Featuring an assortment of targets at distances out to 50 yards, the contest is broken down by age and ability level. Competitors can either shoot for fun or for the chance at a trophy and some cold hard cash. For those interested, pre-registration is preferred, but walk-ins are more than welcome. An important note: while binoculars are allowed, rangefinders are not. Good luck, and shoot straight! To learn more or pre-register for the 3D Bowhunter Challenge, visit greatamericanoutdoorshow.org/events/2019-events/3d-bowhunter-challenge/.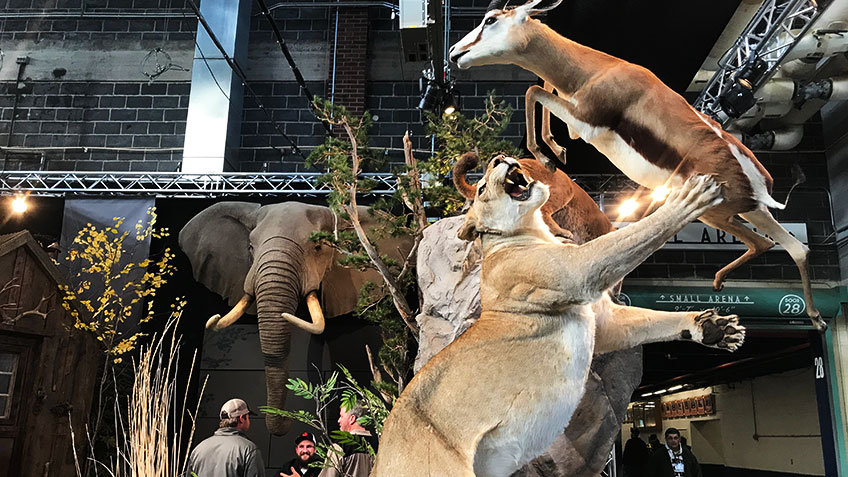 10. Incredible Taxidermy
One of the biggest attractions to the GAOS has always been the ability to see so much great taxidermy under one roof. Exploring the exhibit halls, especially the outfitter hall, is almost like being on safari. You'll be able to see animals up-close and personal through the various artists work on display. Be prepared for monster whitetail, towering elk, bear, boars and more, and some animals you may have never seen! Plus, if you're a taxidermist, the PA Taxidermy Association Competition will occur on Saturday, Feb. 2, and entries are open to all divisions and categories. Be sure to check out the award winning pieces throughout the show, or enter your own for a chance to showcase your talent! Learn more by visiting greatamericanoutdoorshow.org/events/2019-events/pa-taxidermy-association-competition/.