Support NRA American Hunter
DONATE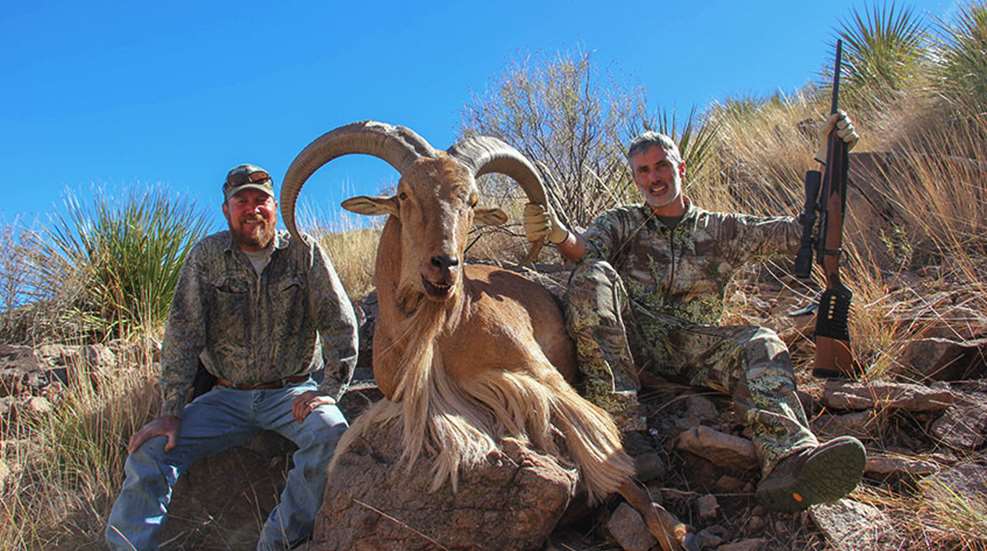 Most hunters have a bucket list. In some cases, these lists are long and require lots of air travel, lots of time away from the office and family, and gobs of money. Other hunters simply want one special animal—a big bull elk, a mature whitetail buck or perhaps a moose. In some instances, your bucket list may be more about location than species. Many hunters would like to see Alaska's wild interior, while others want to hear lions roar in Africa.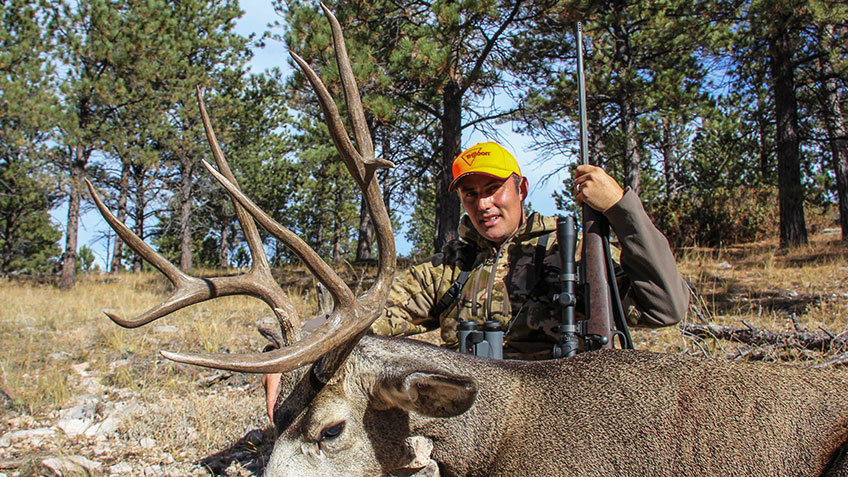 The internet has made it much easier to shop around for hunts and compare prices, but there are some dangers involved with booking the trip of a lifetime via the web. There are plenty of reputable outfitters and guides, but there are also some shysters. How do you know you're getting a good deal? What questions should you ask? How can you, as the client hunter, do your part to make your hunt a success?
Before you book your next guided hunt, you should be aware of these eight common mistakes that ultimately ruin guided hunts.
1. Failing to Check References
Always check references provided by any guide or outfitter and don't settle for one or two. Request at least a dozen references and contact each individual on the list. Ask those hunters about the best and worst parts of their hunt and what they would do differently next time. Most legitimate references—that is, people who have actually hunted with a guide or outfitter—will be happy to provide information. Individuals who can't answer your questions or who rush you off the phone may be "plants," friends, or family members of the guide who brag about hunts they've never done. I prefer to see references from around the country, not just locals who live near your guide or outfitter. Be cautious of internet ratings, though. Internet trolls love to provide bad reviews for hunting agencies in the hopes that no one will ever book a hunt.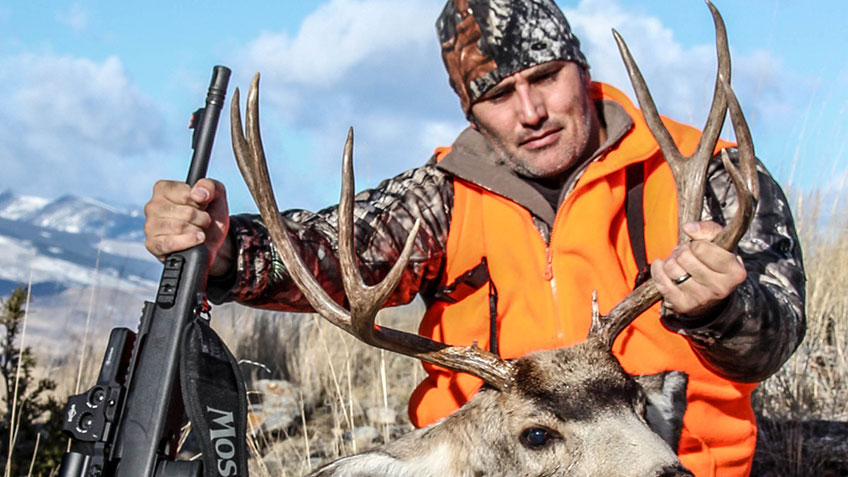 2. Asking the Wrong Questions
Instead of inquiring about potential trophy quality (a red flag for guides and a sure sign you're more concerned with a place in the record book than a quality hunt), ask how long the guide has been in business. Do they belong to any professional organizations? Find out what the conditions are where you'll be hunting, what will happen if inclement weather stops the hunt, and what a typical day of hunting entails. Find out what you need to do to prepare on your end, too. Booking through an experienced agent can also help eliminate any potential problems.
"Planning for a trip of a lifetime take more than making travel arrangements and packing a bag," says Tony Caggiano, owner of World Slam Adventures, a concierge service specializing in sporting travel. "Discussing these things with an experienced sporting travel agent can make the difference in knowing what to expect and being blindsided and unable to enjoy the trip you have worked so hard for."
3. Bringing the Wrong Gear
One important question to ask your guide is what type of terrain and weather to expect while you're in the field prior to your hunt. Having the right clothing and footwear will keep you comfortable and will make your hunt more successful and enjoyable. If you'll be hunting close to camp or will have access to a vehicle, then a lightweight day pack is a great option, but if you'll be hiking for hours and may have to survive in a spike camp overnight, a larger backpack will be necessary to carry all your essentials. Ask your guide (and some of the references you contact before the hunt) what items are and are not necessary. In some instances—particularly in remote fly-in wilderness camps—you'll be limited on the weight of the gear you can carry in the field and you'll need to pack more efficiently, which means leaving behind some luxury items.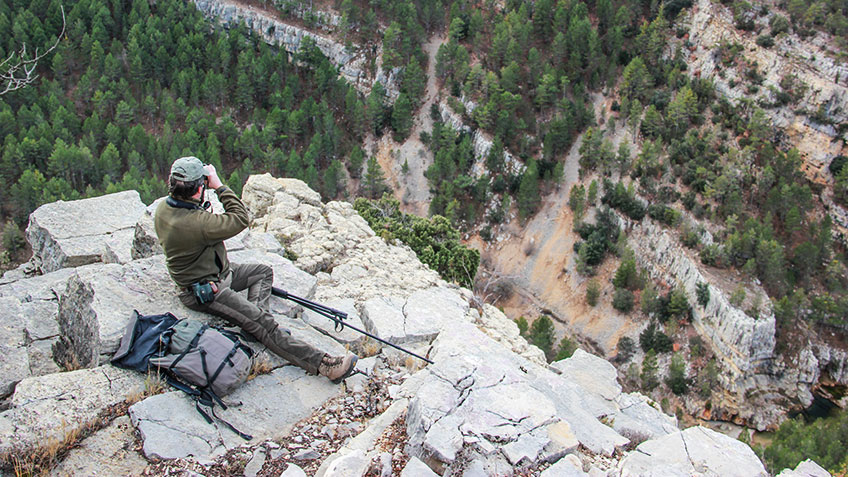 4. Overestimating Your Physical Fitness Level
One of the most common complaints I hear from guides and outfitters is that clients arrive for a hunt in such poor physical condition that their odds of success are limited. This doesn't mean that you have to be a triathlete, but you need to be honest about your physical limitations and convey them to your guide prior to setting foot in the field. In many cases, your hunting professional can customize a hunt to your particular needs, but be forthright regarding what you can and can't do.
"Many hunts take place in harsh, unforgiving locations, and not being prepared for what it takes both physically and mentally is a huge mistake," Caggiano says. "High altitudes, steep mountains, dry desert environments and more can take their toll on you, and not being ready for that will surely ruin your experience. Make the effort to exercise and prepare for the demands of the hunt. Hike near your home, get on the stair master at the gym or even work out wearing a restrictor mask. There are a lot of things you can (and should) do make sure you're ready for the adventure."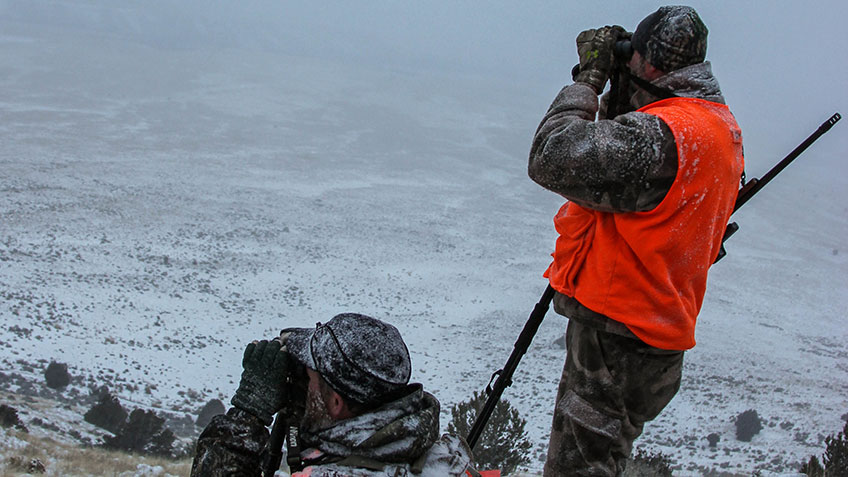 5. Guiding the Guide
This is a pet peeve of almost every guide and professional hunter I know. Some client hunters are compelled to pay a guide for their services then promptly try to usurp control from the hunting professional. You may be a fine Maryland whitetail hunter, but that doesn't mean you know how to find elk in New Mexico. When you're paying a guide, you're paying for their expertise and their time; guides almost always spend considerable time scouting and patterning game prior to the season, and oftentimes they've hunted the area successfully for many seasons. I've seen hunts delayed and derailed because client hunters seemed to refuse to act the part.
6. Playing the Blame Game
When hunting wild game, there's always a chance that you'll come home empty-handed. There are some cases where the fault lies with the guide, but in many cases weather, temperature or simple bad luck results in an unfilled tag. As long as the guide is doing their best to help you succeed (which is the case with almost all reputable guides), don't spend your time blaming your hunting professional for every setback. Sometimes you get lucky, and sometimes the animal eludes you; that's hunting. Pointing the finger at your guide in those situations isn't going to help anyone.  
"Just because you're going on a guided hunt doesn't mean it will be an easy hunt," Caggiano says. Cliff Carney of Carney Guide Service agrees. "Many hunters aren't mentally prepared," says Carney. "After two days without taking an animal many hunters turn into crybabies. Since clients have paid to attend a guided hunt, they feel entitled to harvest something, and that puts a lot of pressure on guides and outfitters. And let's face it, we certainly would rather have a hunter fill a tag and tell their friends about their experience."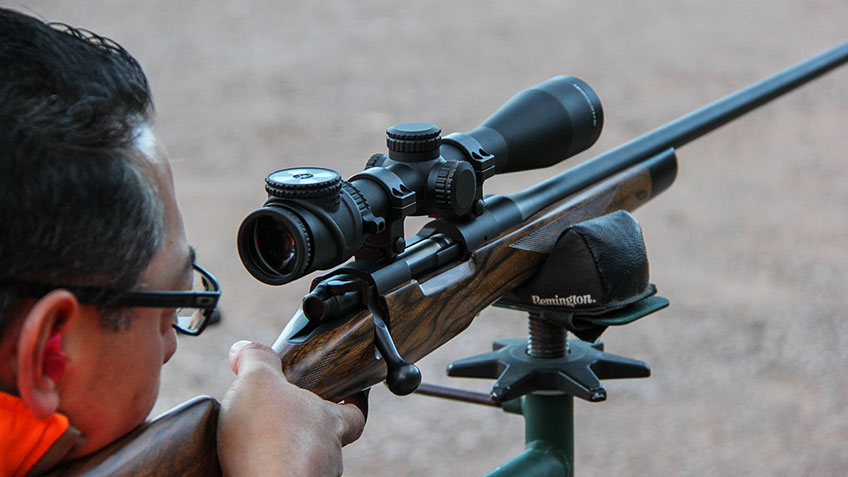 7. Poor Shooting
Discuss shooting conditions with your guide and train accordingly. If the average shot on game is 100 to 300 yards, then you should be able to shoot effectively to at least that maximum distance. If you don't feel comfortable doing that, let your guide know before the hunt. Poor shooting is one of the primary reasons hunts aren't successful, and making a good shot is one of your primary responsibilities as a client hunter; and unless you plan on dragging a bench through the mountains, practice shooting from field positions. Learn to shoot off a pack, from a kneeling position or off shooting sticks as the hunting conditions warrant. Missing can be frustrating, but injuring and losing an animal is even worse. Know the capabilities of yourself and your firearm, and don't make the mistake of letting your guide rush you into a shot that you're not comfortable taking.
8. A Terrible Attitude
What are you paying for when you book a hunt? You're paying for the assistance and expertise of a guide and for the experience. You are not, in most cases, paying to harvest an animal. Sure, we'd all like to succeed, but that isn't always the case, and if you go home empty-handed, that doesn't mean your guide has automatically failed you. Exceptional animals are just that—exceptional. Enjoy the experience and be satisfied with a good hunt, especially if you're fortunate enough to harvest a good animal.
"When guys start competing, it's a problem," says Carney. "It turns into a status thing."