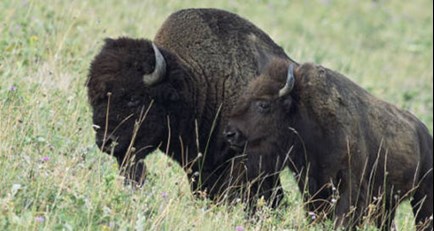 (Bison Photo Courtesy of USFWS)
Since at least one person in this crazy world didn't seem to realize it, lets make this clear: you shouldn't throw rocks at bison. Turns out, they get angry. Yes, as you may have guessed, some numbskull out there allegedly made the mistake of provoking a bison into attacking last week—and got a hard lesson in why that's a bad idea.
According to a KSL TV report, a bison rammed a visitor to Antelope Island in Utah on March 23, after the guest was allegedly spotted shaking a nearby fence for attention and throwing rocks at the 1,500-pound beast. Somehow the man walked away from the encounter embarrassed but unscathed.
Witnesses told park rangers that the dummy in question was rattling a fence that was separating him from the bison (others said he was throwing rocks, as well), in what appeared to be an attempt to get better pictures. After passing through to the instigator's side of the fence, the bison looked like it was going to trot off into the field—until it did a sudden 180 and dialed it up to ramming speed. The animal hit the tourist head on. There are still images of the attack on KSL.com.
For what it's worth, the "victim" has denied the accusations, and has claimed that all he did was lift his arm. If he did provoke the animal, though, I'll bet he learned his lesson.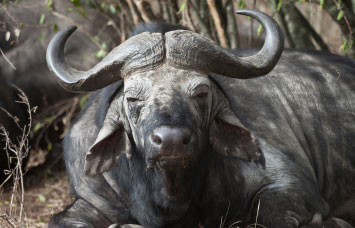 Suffice to say, don't throw rocks at wild animals. Especially not big ones. You wouldn't walk into the local watering hole and try to start something with the big biker—so don't go outside and start casting stones at the half-ton animals. Their tempers can be just as short—difference is, you can't calm them down with a round of beers.
Then again, maybe this is just evidence that bison need to work on their "game face" a little bit. No one's going around throwing rocks at Cape buffalo...