Support NRA American Hunter
DONATE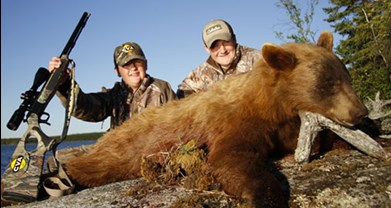 The Issue
The anti-hunting Humane Society of the United States is trying to ban the use of bait, dogs and traps for bear hunting in Maine via voter referendum. The exact language of the referendum, which will be Question No.1 on the Nov. 4 ballot, reads:
"Do you want to ban the use of bait, dogs, or traps in bear hunting except to protect property, public safety, or for research?"
The Facts
According to Maine's Department of Inland Fisheries and Wildlife website:
• Ninety-three percent of the bears killed in Maine are hunted with the methods HSUS seeks to ban.
• The Maine Department of Inland Fisheries and Wildlife, as well as almost all hunters, guides and game wardens in the state oppose the measure.
• The measure would effectively kill Maine's $50 million bear hunting industry (much of which goes back into that state's wildlife conservation programs), hinder its ability to control the bear population, and increase dangerous run-ins with bears. This will lead to more nuisance bear complaints and increased threats to public safety. More bears will die from disease and starvation.
• Maine has one of the largest bear populations in the country at over 30,000 bears. Bear hunting with bait, dogs, and traps currently keeps bears from expanding into more populated areas of the state and decreases vehicle collisions and protects public safety.
The Answer
Despite the Humane Society's anti-bear hunting campaign that is devoid of biological facts and research, the state's authorities know that banning common hunting methods will lead to more bear/human confrontations, disease and starvation—all of which are ultimately bad for Maine's bears.
The Simple Solution
If you are a Maine resident, vote No on Question No.1 on the Nov. 4 referendum.