by
posted on November 16, 2017
Support NRA American Hunter
DONATE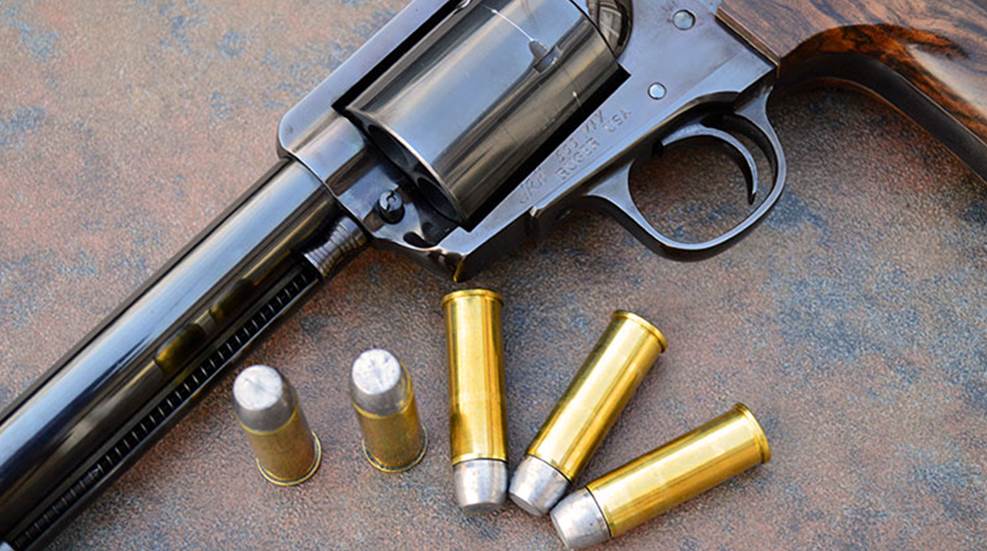 The .500 Maximum is to hunting revolvers what the big Nitro Express cartridges are to hunting rifles. This is the proverbial big hammer. It features a .511-inch bullet and a 1.6-inch-long case.
Because of its length, the .500 Maximum requires a revolver with a longer-than-standard frame that was produced for little more than a year in the 1980s by Ruger, in a new caliber, the .357 Maximum. Essentially, the .357 Maximum is a lengthened .357 Magnum that was designed for metallic-silhouette warfare. It met with some success, but purported problems with top-strap erosion sidelined the .357 Maximum and the long Ruger revolvers that housed the cartridge. According to available records, roughly 16,000 of these extended-frame revolvers made it to gun shops across the nation.
So, that said, there is a finite supply of these special revolvers. While two other revolver manufacturers offered guns in .357 Maximum (also known as the .357 SuperMag), they are infrequently used in this particular big-caliber conversion. This is a custom proposition only; you will likely have to make your own brass by cutting down available .50 Alaskan brass. Yeah, it sounds like a lot of work, but this is the revolver version of the Hammer of Thor. Like all revolver rounds, on paper it looks relatively meek, but paper ballistics aside, this is one mean round on animal flesh.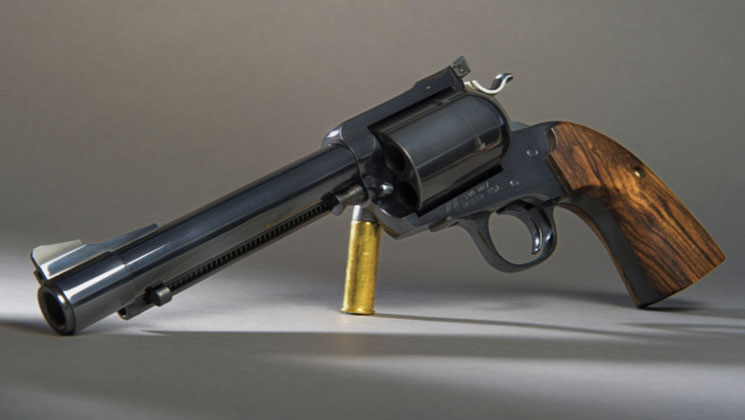 Want to read more on handgun hunting? Check out Max Prasac's articles below:
• The Big Hitters of Handgun Hunting
• Hardware: Ruger New Model Super Blackhawk
• First Look: .480 Ruger and .454 Casull Ruger Super Blackhawks
• South African Safari
• Magnum Research BFR Review
■ ■ ■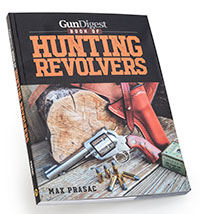 Max Prasac is the author of the Gun Digest Book of Hunting Revolvers. It's a fresh take on a pastime that has been practiced for generations, and it's organized into three main concepts: the principles of handgun hunting, the equipment necessary and the capabilities of several caliber offerings among the selection of hunting handguns available today. Anecdotes and pictures throughout the work detail the use of revolvers in hunting camps around the globe from North America to South America and Africa. $25.49; gundigeststore.com.