by
posted on September 3, 2015
Support NRA American Hunter
DONATE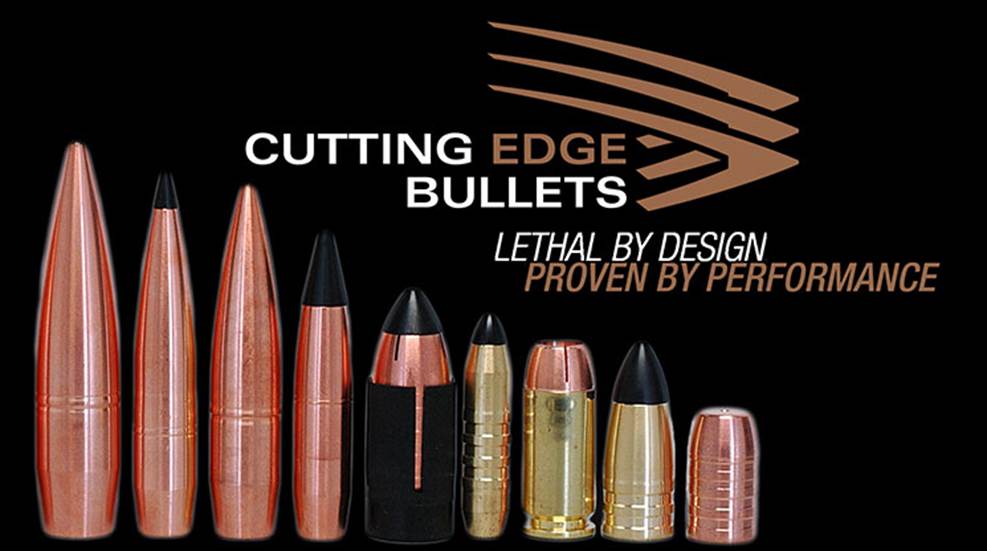 I'm always fascinated when new products hit the market claiming bigger, better, more efficient performance, with less recoil, more energy, better accuracy, for all of your needs to include long-range, short range, medium range, spitting range, whether target shooting, plinking or hunting. It's exhausting. Some of these products magically do it all—or so their marketing professionals claim. Occasionally, a product does deliver on multiple fronts, but it is a rare bird indeed.
Relative newcomer Cutting Edge Bullets (CEB) is manufacturing premium solid copper and brass projectiles for many different applications. CEB's stated goal is to produce a single projectile that can be used in a variety of circumstances and perform equally well. This no-compromise mantra has led to bullet designs that not only shoot flat and accurately, but is also terminally effective on game. CEB is for the match shooter and hunter who wants a bullet of the highest quality without compromise. CEB's products are precision machined to very tight tolerances and held to the highest standards of manufacture.
CEB's solid copper bullets feature a unique and patented SealTite Band that eliminates the possibility of "fliers" that are sometimes associated with other solid copper bullets. This makes them ideal for long-range competition and hunting. This band design also significantly reduces copper fouling. A number of solid brass bullets are also available for rifle shooters that seek ultra-deep penetration and unmatched terminal performance. CEB has all bases covered, offering bullets for the diminutive .223 all the way through to the .600 Nitro Express.
Home defense is also an application addressed by CEB to include a line of defensive handgun ammunition in the most popular calibers (.380, 9mm, .40 S&W, and .45 ACP), loaded with their own Raptor bullets. This is particularly useful for the enthusiast who doesn't reload.
Big-game hunting is where I believe CEB really shines. Their designs have been thoroughly vetted and independently tested for terminal effectiveness in both the lab and more importantly, the field. The big-game rifle hunter is well-served by CEB's extensive line of bullets in all popular and some not-so-popular calibers.
As a handgun hunter, I am always looking for a "better way to skin a cat," so to speak. The one caliber I performed a significant amount of load development on over the last year was the .480 Ruger, a big-game revolver hunting cartridge. CEB was kind enough to provide load data for their various bullet offerings in a whole slew of different calibers. CEB offers three different bullet weights for this caliber, a 220 grain hollow-point "Raptor," a 280 grain Raptor, and a 340 grain flat-nosed solid. The concept behind the Raptor design is not something new, but CEB's bullets perform consistently and reliably. The four petals are designed to break off in animal tissue, taking off in four directions wreaking havoc, while the solid shank continues on its forward path, penetrating deeply. I tried them all on a number of animals of varying stature and found the lighter weight bullets to be ideal for medium-sized thin-skinned game. I even dispatched a wild hog when one of the petals of a 220 grain Raptor bisected the animal's heart—it performed as advertised—how refreshing. The accuracy delivered by CEB's bullets out of my Ruger Super Redhawk was astounding, with regular ¾-inch five-shot 50 yard groups.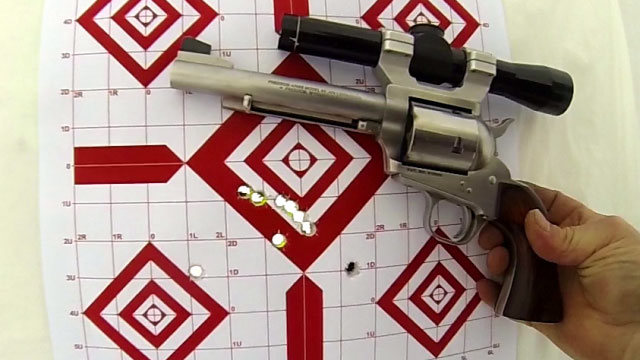 The big test came when I killed a water buffalo in Argentina with 340 grain CEB solids. The 1,500-lb bovine didn't offer enough resistance to stop the bullets from exiting, proving their worth as viable big game bullets. I have always been a believer in flat-nosed hardcast bullets for the uncompromisingly deep penetration they offer on large game animals, but when costly trophy fees are on the line, and the animal possesses enough physical attributes to do you irreparable harm, the idea of a solid bullet that can neither deform nor break apart, is a good piece of insurance for the discerning hunter. Why compromise?
While there are less expensive bullets available, you will be hard pressed to find a better bullet, and one that actually delivers on the promises made in their ads. If you're like me, and don't have the money to burn on products of marginal quality, I would suggest you take a good look at Cutting Edge Bullets. You will not be disappointed. For more information visit: CuttingEdgeBullets.com or call (814) 345-6690.