by
posted on April 6, 2016
Support NRA American Hunter
DONATE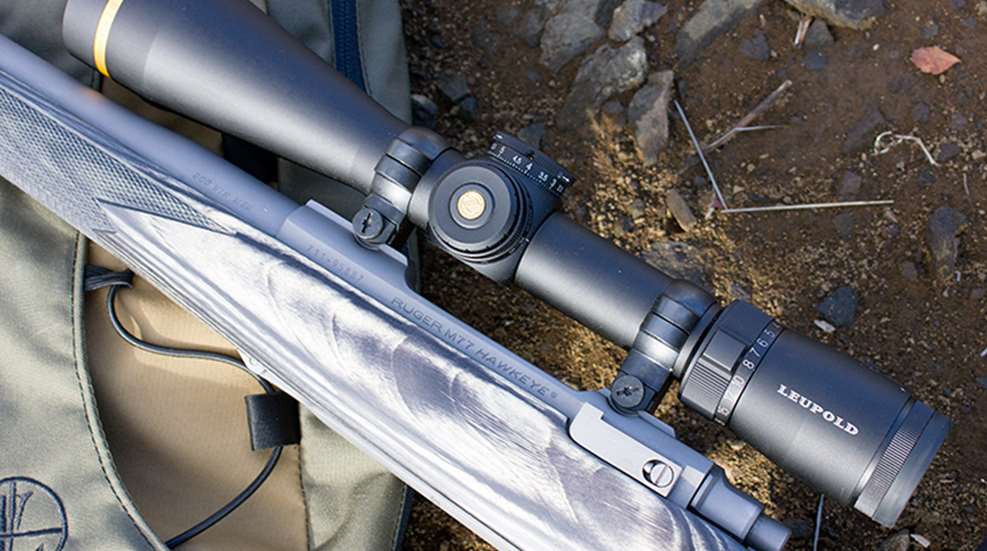 Those of us who get to the industry trade shows each January get to look at the "latest and greatest" products of every imaginable category. There often isn't much to write home about, despite our fiduciary duty to do just that, but this year's new optics are actually pretty impressive. Much of the product emphasis is clearly on scopes for shooting at long distances, with several innovative solutions to combating both gravity and wind coming to market. Most of these products are at the pricier end of the spectrum, but innovation isn't usually cheap and, after all, this is about the "Top" optics of the year, not the most affordable. These innovations will eventually trickle-down to more moderately priced scopes, though it's hard to imitate the quality that many of these optics display.
Meopta MeoPro 6.5-20x50mm HTR
Taking advantage of the growing trend toward long range shooting, Meopta has added the HTR (Hunting/Tactical/Range) scope to their lineup. This Czech-made scope incorporates target turrets with 1/4 MOA click values, a side-focus parallax adjustment, and a selection of reticles designed for long range shooting. Shooters can choose from a standard Z Reticle, a BDC (Bullet Drop Compensator) Reticle, the McWhorter HV Reticle, or the Windmax 8 Reticle. This scope is constructed from a 1-piece aircraft aluminum tube and eye relief is a generous 3.5 inches. The Meopta products that we've tested previously have been of extremely high quality and this model should be no exception. MSRP: $1092.49.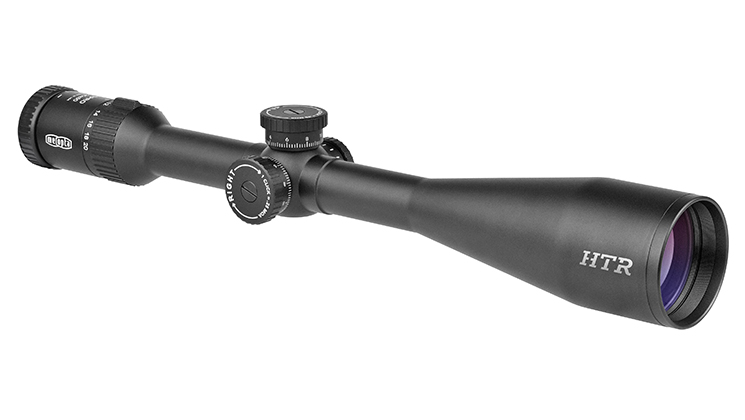 Nightforce SHV 4-14x50mm F1
Nightforce has become legendary for durability and the integrity of their adjustments. Their imported (from Japan, not China) SHV line has brought that same commitment to quality to a lower price point. This year's addition to the SHV line is the 4-14x50mm F1, which adds a first focal plane illuminated reticle to the list of standard features. That means that the MIL-R reticle values are accurate at any magnification level—second focal plane reticles are only correct at their highest power setting. I've used this scope personally on targets out to several hundred yards and quickly became a fan. MSRP: $1290.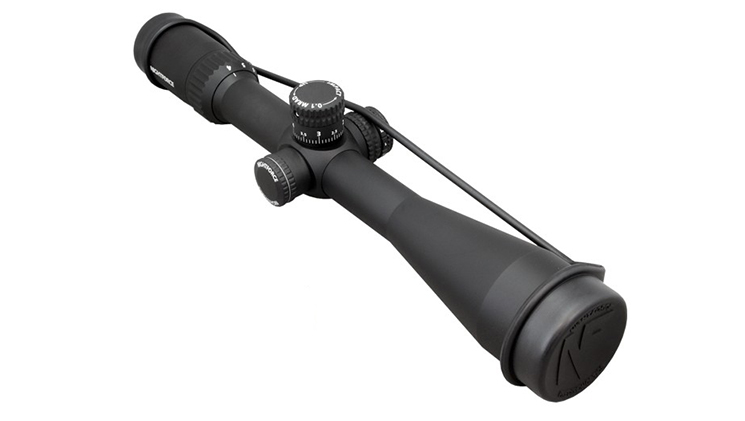 Leupold VX-3i 3.5-10X40mm CDS
If your deer are anything like mine, they often reveal themselves in the poorest light conditions imaginable. Leupold's VX-3i line is designed to maximize every bit of legal shooting light to the hunter's advantage. What they're calling the Twilight Max Light Management System provides maximum light transmission and contrast in poor illumination. The CDS dial allows the shooter to use customized and interchangeable dials to match the exact load and atmospheric conditions of his or her choosing. The VX-3i is available in a range of scopes, but the versatility of the 3.5-10x40mm is hard to beat for most hunting situations. MSRP: $649.99.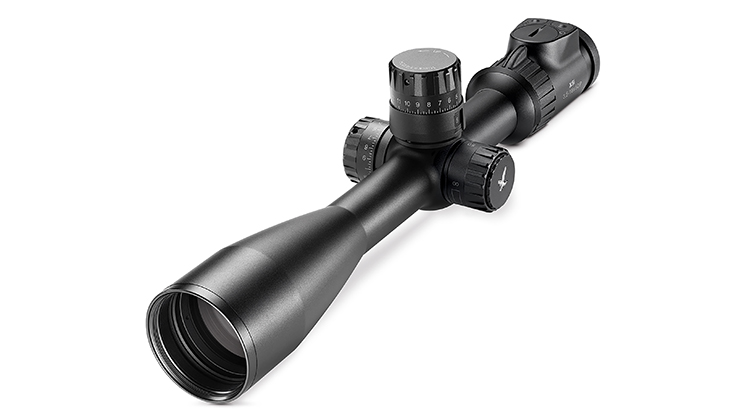 Vortex Crossfire II 2-7x32m Scout Scope
Not everyone embraces the "one rifle to do it all" concept of the Scout rifle popularized by the late Jeff Cooper, but those who do will want to check out this new offering from Vortex. This optic has 9.45" of eye relief, allowing it to be mounted forward of the action on Scout rifles such as those offered by Ruger, Savage and Steyr. A 1" one-piece aluminum tube and a standard V-Plex (duplex) reticle are standard and the adjustments are made via 1/4 MOA clicks. The scope weighs-in at 12 ounces and the parallax is factory-set at 100 yards. MSRP: $199.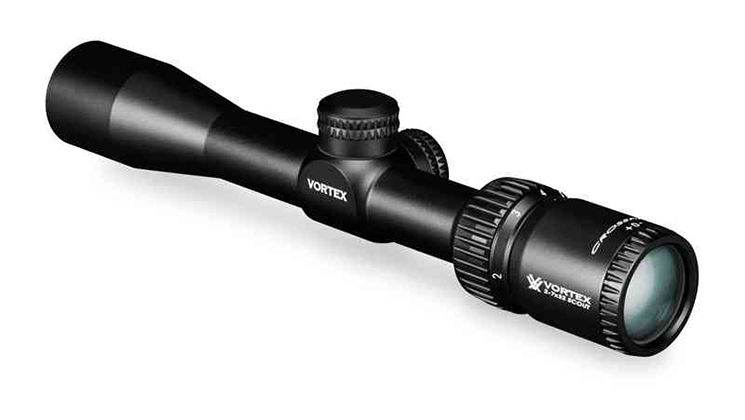 Zeiss Victory 8 1.8-14x50mm
Under the "cost is no object" category, we have the newest top-of-the-line scope from Zeiss. This scope has actually been available in Europe since 2014, but is new to the U.S. market. With an impressive power range of 1.8-14 (actually, it's 1.8-13.5x) and a 50mm objective, this Zeiss is useful for a wide range of hunting scenarios. A side parallax adjustment ranges from 55 yards to infinity, and the elevation and windage clicks are .33 MOA in value. The star of this show is the crystal-clear Schott glass, which provides an image that must be seen to fathom. This scope weighs in at 25 ounces and has a 36mm main tube, the likes of which we haven't seen before. You're probably wondering where you're going to find 36mm rings—don't fret, Zeiss is including a set of Talley rings and bases with every scope as well as a voucher for a free custom engraved KENTON ballistic turret ring ($149 value) that will be built to exactly match a chosen caliber and load. This will complement the 9 pre-engrave ballistic rings that come standard with the select models that offer ASV/BDC compensation options. MSRP: $3333.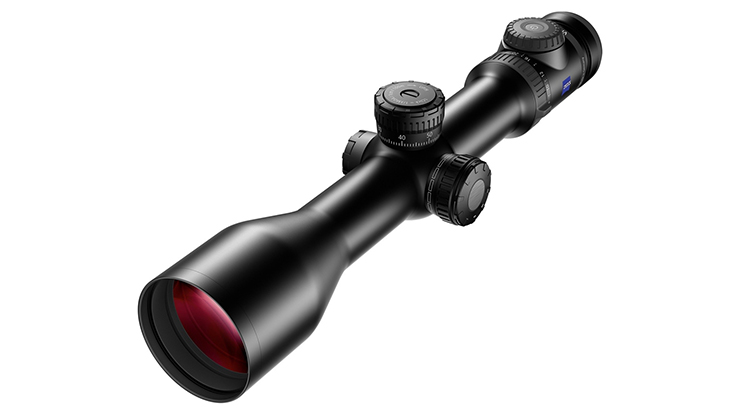 Swarovski X5i 3.5-18x50mm
Competing for the same high-end precision customers as some of the other models listed is the latest from Swarovski. This scope provides an impressive 116 MOA of adjustment range which is enough for nearly 1800 yards of elevation with a .270 Winchester and a 100-yard zero, a unique digital system makes keeping track of the number of revolutions of the knobs simple. The X5i uses 1/4 MOA adjustments via two mammoth target knobs and a spring retention system designed to maintain the integrity of the adjustments throughout the range. The parallax adjustment knob is at the 9 o'clock position and four illuminated reticles are available. MSRP: $3499.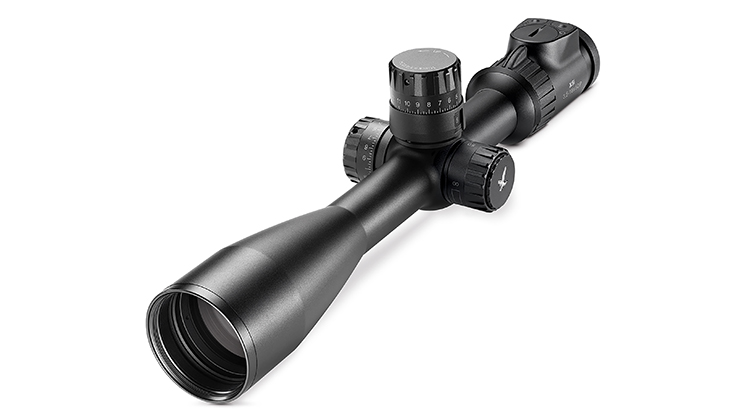 Nikon Monarch 7 4-16x50mm
Yet another long range scope, this one from Nikon. With high quality glass, a BDC reticle, and the option of custom made turret dials, this scope is a step into the future for a company that has previously kept things conservative in the sport optics arena. This scope is built using a one-piece 30mm main tube and its lenses boast 95% light transmission. Eye relief is 3.6" and parallax is adjustable from 50 yards to infinity. Both elevation and windage adjustments are in 1/4 MOA increments. MSRP: $999.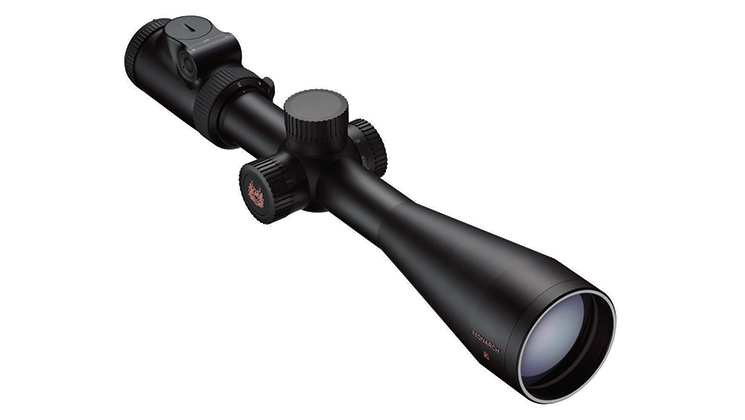 Leica ER5 1.5-8x32mm
World-renowned optics maker Leica re-entered the riflescope market a few years back and is breaking into a new low price point with the ER5. This line of scopes gives hunters the opportunity to experience the quality of European glass (built in the U.S.) for well under a grand. These scopes feature a 5x zoom range, 30mm tubes and 1/4 MOA adjustments. Parallax is set from the factory at 100 yards and the adjustments allow for 110 MOA of elevation and 100 MOA of windage. MSRP: $799.