by
posted on April 21, 2017
Support NRA American Hunter
DONATE
We are fortunate to live in a time where we have a vibrant marketplace for quality shooting accessories designed to fit the needs of hunters and shooters. If there is an unmet need in the gun world, we can count on one or more companies leaping into that space. Optics are no exception—the popularity of long-range shooting and precision rifle matches have rapidly moved the riflescope industry toward models that help fill those niches. Whether you have any desire to shoot anything beyond iron sight distance is your own business, but we will all benefit from the technology created by this trend. 
Let's talk for a minute about a topic that is constantly discussed in the comments and on social media: price. The title of this work is the "Top New Riflescopes for 2017," not the "Most Affordable." We don't have to be able to afford something to be able to appreciate its quality or its innovative features. Take the automobile world for example—car magazines often test out aspirational vehicles that few of us will ever drive to give us a taste of what they are like. Many of the cutting edge features of those cars will eventually find their way into the everyday drivers for the rest of us. Instead of denigrating these products, we can appreciate them for what they are and wait impatiently for their features to trickle-down to products in our price range. With that said, let's get started.
Leupold
Leupold owns significant share of the U.S. optics market, but the Oregon-based maker has never been one to rest on its laurels. For 2017, the company has released several new products including riflescopes, a thermal imaging device, a new spotting scope and numerous new binocular lines.
Leupold's VX-6, the company's line of top-tier hunting scopes, has been upgraded to the VX-6HD model for 2017. The HD version sports upgraded optics, the CDS-ZL2 push-button locking dial system, an illuminated reticle, and an in-scope level indicator for ensuring that the scope is installed perfectly. Six different models are available ranging in magnification from a 1-6x24mm to the 4-24x52mm. The 2-12x42mm will be a favorite for hunters and is the scope that I've chosen for my Alaskan sheep hunt this year. These scopes start at $1,689.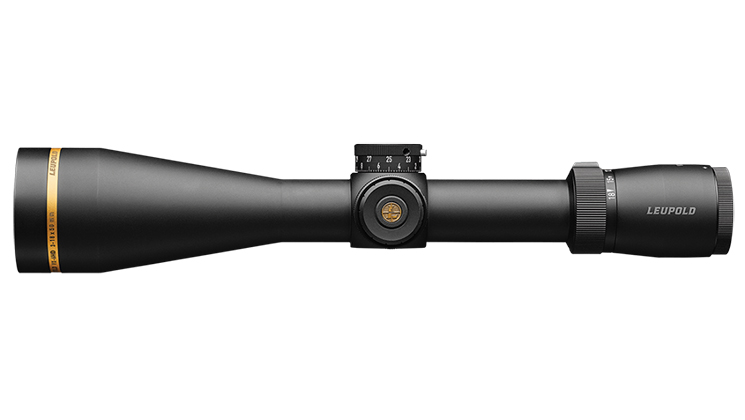 Hot off the presses from Leupold is the new VX-5HD line of scopes. These scopes, which use 30mm tubes, fall in-between the VX-3i and VX-6HDs in both price and capability. These scopes will initially be available in 1-5x24mm, 2-10x42mm, and 3-15x56mm models with a variety of reticles. These scopes start at $909 and go up from there. I'm willing to bet that these scopes will give the European scope market a run for its money.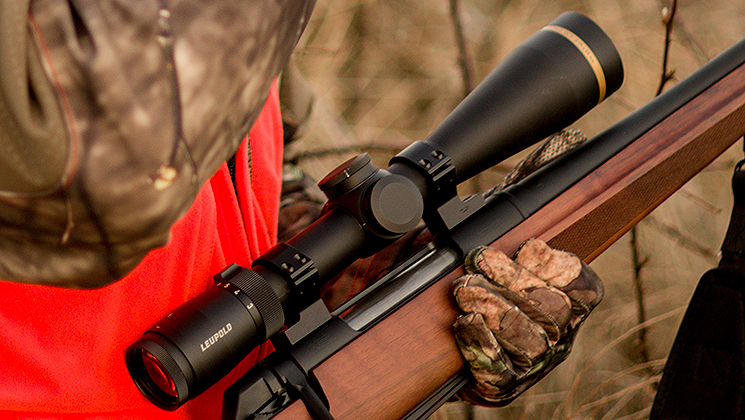 Nightforce
Nightforce scopes proved their utility in the battlefields of Iraq and Afghanistan and that reputation for quality and reliability has seeped into the hunting market here at home. I have become a dedicated fan of Nightforce optics over the past few years due to their repeatable and precise adjustments—something that I'll take over fancy glass any day (not that I find their glass lacking—quite the contrary).
Nightforce's new product for 2017 is the ATACR 7-35x56 F1, a dedicated long-range scope that appears suited for Precision Rifle Series competition. This is a big and heavy scope with a 34mm main tube and a 56mm objective so I don't expect it to find it mounted to many hunters rifles this Fall, nonetheless, it contains many of the same features that make Nightforce scopes attractive for once in a lifetime shots at game. Useful reticle choices such as the MIL-R or MOA-based MOAR, elevation and windage adjustments that hunters can count on, and unmatched durability are what set Nightforce scopes apart from the pack. The NXS Compact 2.5-10x32mm remains my absolute favorite all around hunting optic.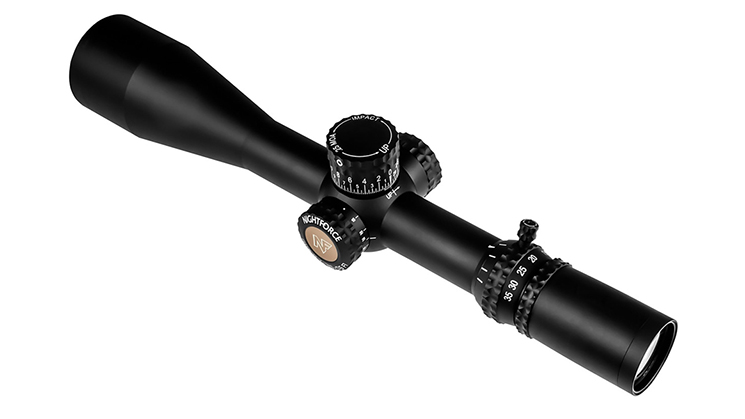 Vortex
Vortex's big Razor HD Gen II has been the most popular scope in PRS competition for the past couple of years, so we know that they can build precision optics. I've used one of these scopes extensively out beyond 1,000 yards and it is simply amazing. As good as the Gen II is, no one will accuse it of being compact or light which are two qualities that hunters put value on. To address this, Vortex recently introduced the Razor HD AMG.
The Razor HD AMG is a U.S.-made and assembled riflescope (the reticle is made in Germany) developed to pack the performance features of Vortex's heavier scopes into a lightweight package. This 6-24x50mm optic weighs 28.8 ounces and is 15.2 inches long. It uses a MOA or MIL-based first focal plane reticle so shooters can utilize the reticle for elevation and wind holds at any magnification setting. With an MSRP of $3,699, this is not a budget-priced optic—Vortex has scopes retailing below $400 if that's what you're looking for. This scope is built by American hands to do a job and do it well, and if you're willing to pay for that kind of quality my hat is off to you.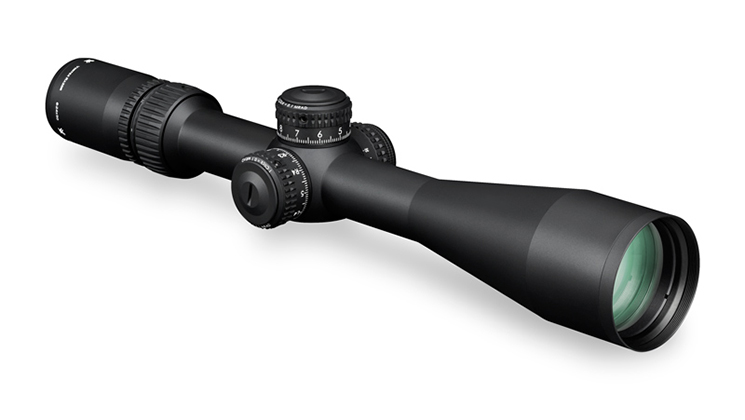 Swarovski
Swarovski is the go-to scope for many premium rifle builders and has built a well-deserved reputation for optical quality and innovation. This past year, Swarovski has been introducing hunters to its Z8i. The Z8i is a 30mm lightweight 8x zoom riflescope with a "switchable" illuminated reticle. The illuminated dot at the center of the 4A-IF reticle can be changed to a larger ring for faster shots with the touch of a button. Designed for European driven hunts, this gives the user the versatility of an EOTECH-like reticle for fast shots and a precision dot for longer distances. Available in 4 models with magnification ranges varying from 1-8x to 2.3-18x, calibrated ballistic turrets are also available.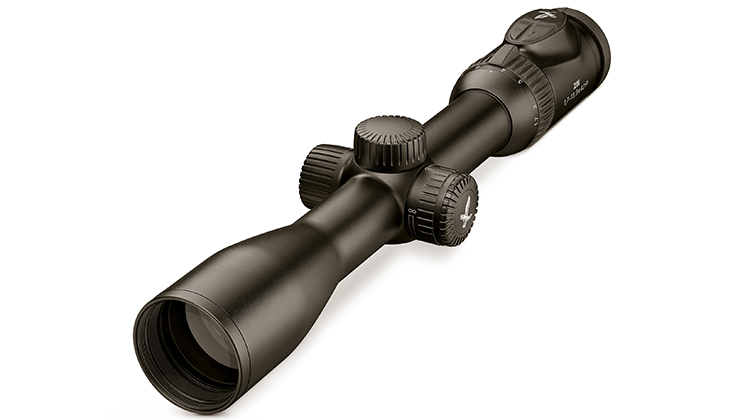 Meopta
Remember what I said about fixed power scopes? Meopta, a Czech optics company that produces some of the best products for their price in the world, has released a fixed-power hunting scope for 2017. The MeoStar R2 8x56mm RD is a fixed 8x scope designed to maximize light transmission to the shooter's eye. In much of whitetail country, mature bucks become almost totally nocturnal during the hunting season. A scope that will allow hunters to take advantage of every minute of legal shooting hours, even in deep woods, may mean the difference between victory and defeat. This MeoStar's lens coatings transmit an industry-leading 99.8% of light and the illuminated reticle means that you'll be able to take advantage of that light transmission with a reliable point of aim. With a one-piece aluminum tube, a fixed erector system and an etched reticle, this scope is very likely to stand up to real world conditions without failing. $1,299 gets you one.
Meopta has also added BDC reticles to many of its existing scopes: the MeoStar R2 1-6x24 RD and MeoStar R1r 3-12x56 RD. The new BDC-2 and BDC-3 reticles provide holdovers out to 800 and 500 yards, respectively and the latter also has 10 mph full value wind holds at each major yardage mark. Why use a reticle when you can dial? Well, it's faster for starters and is also less prone to mechanical failure.