by
posted on November 27, 2018
Support NRA American Hunter
DONATE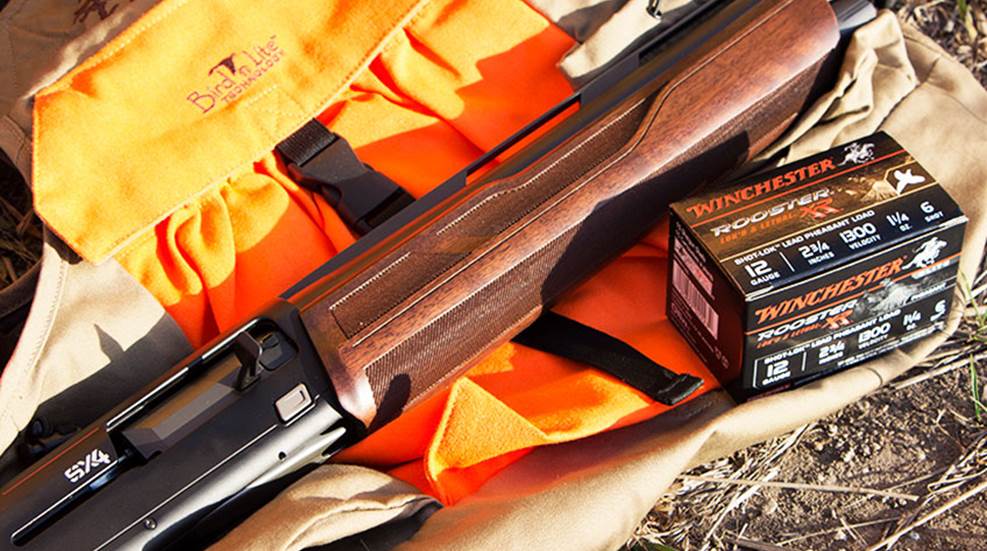 Though the year is winding down, there's still plenty of birds to be had for the hunter willing to bear the cold. Grab a box of shells from this list and hit the snow-covered fields knowing these loads have what it takes to drop upland birds.
1. Federal Game Shock Upland Hi-Brass
As mentioned in a previous article, a 28-gauge might just be the ideal upland bird gun. If you're a believer in the 28, try Federal's new Game Shok Upland Hi-Brass loads that shoot a 2¾-inch, 1-ounce load of 7.5 shot at 1220 fps. You'll have plenty of pellets to knock down whatever bird flies across your path. MSRP: $20.95 per box 25-rnd. box; federalpremium.com.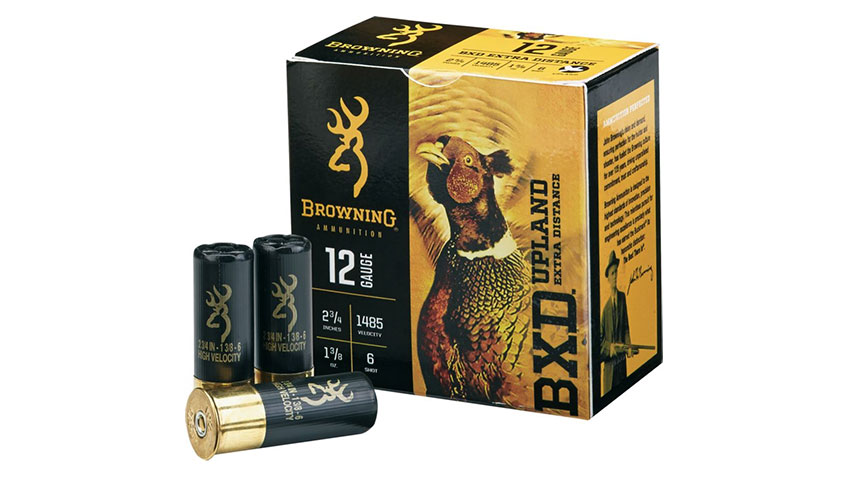 2. Browning BXD Upland Extra Distance
Available in 12-, 20- and 16-gauge, Browning's BXD Upland Extra Distance loads provide upland bird hunters with premium shot, tight patterns and high velocities that allow you to reach out and touch birds at distance. Offerings consist of 3- and 2 ¾-inch shells loaded with and range of shot weights from 1-ounce to 1⅝-ounce in shot sizes of No. 5 and No. 6. Regardless of which load you select, if you do your part, birds will fall. MSRP: $19-$24 per 25-rnd. box; browningammo.com.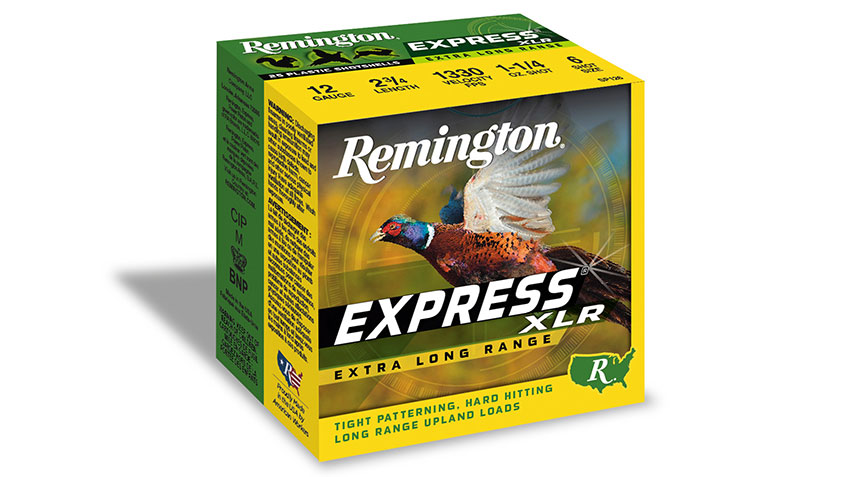 3. Remington Express XLR
As the most expansive line on this list, the Remington Express XLR (Extra Long Range) loads offer more than two dozen options from which to choose. Ranging from 12-gauge down to .410-bore, no one load travels slower than 1135 fps, and even the smallest .410 load still sends a ½-ounce of No. 6 shot at 1250 fps into a bird. The largest 12-gauge load pushes 1⅛-ounce of your choice of No. 5, 6 or 7.5 shot at 1450 fps. MSRP: $13.05-$23.03 per 25-rnd. box; remington.com.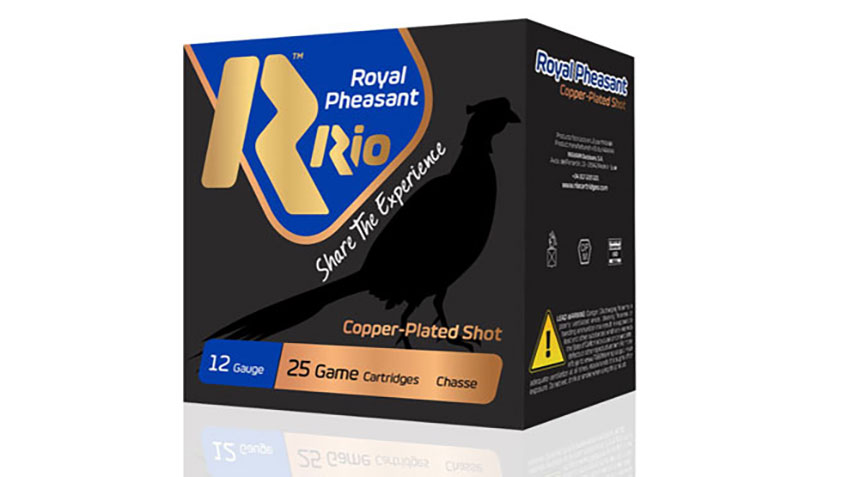 4. Rio Royal Pheasant Copper-Plated
Available in 12-, 20- and 28-gauge loads, plus magnum loads in 12- and 20-gauge, Rio's Royal Pheasant Copper-Plated loads are worth the higher price tag. Rio's 12 gauge 3-inch magnum load propels a 1⅜-ounce of No. 4, No. 5 or No. 6 shot at 1300 fps. On the lighter end, the 2¾-inch 28-gauge load pushes a 1-ounce load of either No. 5 or No. 6 shot to 1200 fps. MSRP: $15.84 per 25-rnd. box; rioammo.com.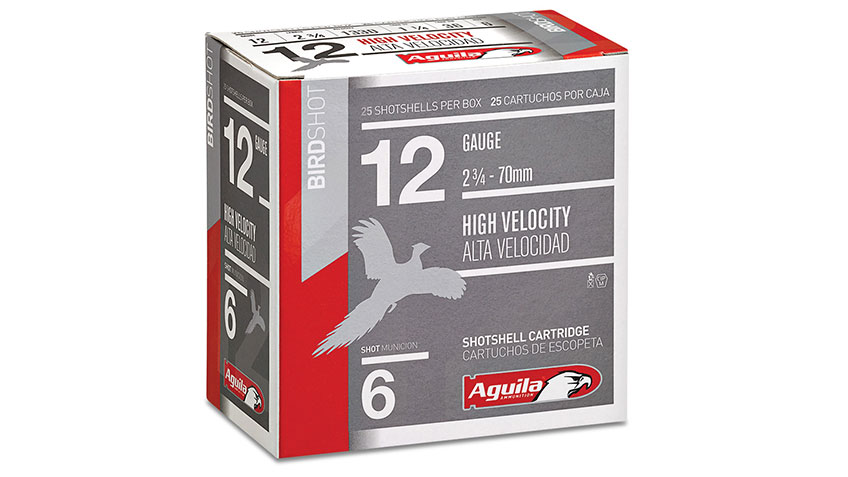 5. Aguila High Velocity
Aguila makes some of the most affordable shotgun ammo you can buy, and their High Velocity upland game ammo performs like it should cost a lot more. For those with a 12-gauge, this might be your best bet if you want to experiment with shot size. Aguila's High Velocity 2¾-inch, 1¼-ounce load can be had in a host of shot sizes ranging from No. 2 to No. 9s. We recommend the No. 6 or No. 7½ loads for upland game. MSRP: $9.98 per 25-rnd. box; aguilaammo.com.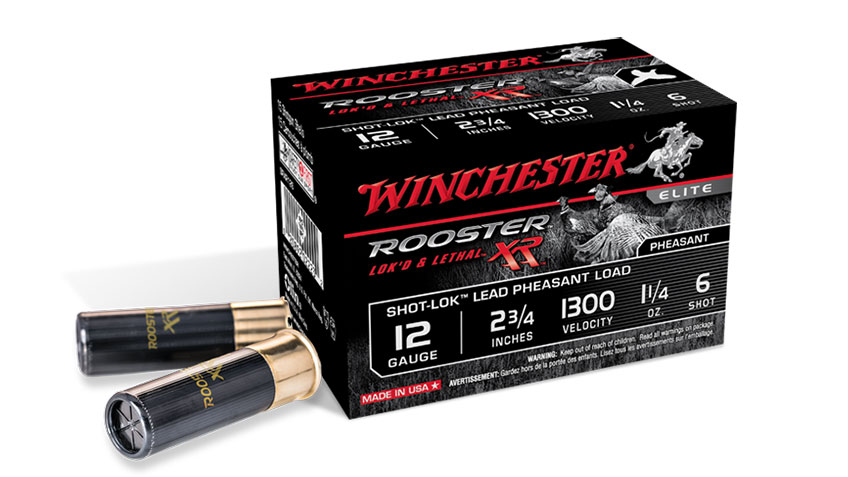 6. Winchester Rooster XR
Winchester offers eight different 12-gauge loads in its Rooster XR line in both 2 ¾-inch and 3-inch shells. Every load travels at 1300 fps or faster. Filled with either No. 6, No. 5 or No. 4 shot, the Winchester Rooster XR features the company's Shot-Lok technology, giving hunters the capability to shoot ultra-tight pheasant-slamming patterns at distances you wouldn't believe. MSRP: $19-$23 per 15-rnd. box; winchester.com.