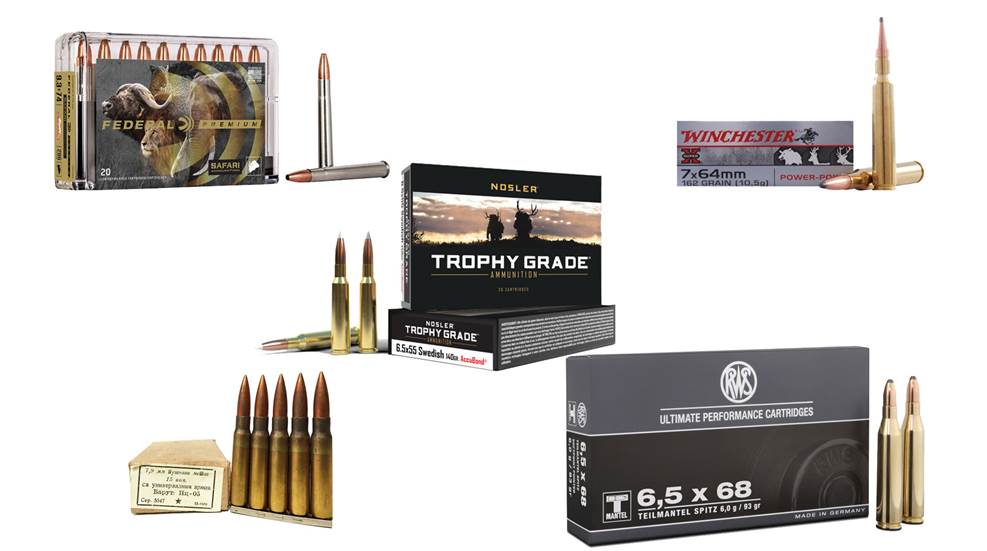 When it comes to the most common game sought by hunters here in the United States, almost everyone would quickly rattle off answers like whitetail deer, black bear, turkey, and many more. The same also goes for cartridges used to hunt these same animals. If you were to ask any avid hunter which cartridges were most commonly used on these hunts, many would offer up similarly consistent answers such as .308 Winchester, 30-06 Springfield, .243 Winchester. Now, if you were to take that same group of hunters and ask them which cartridges were the most commonly used by hunters over in Europe, it may take a little while longer to come up with a shortlist of answers. While we share the same passion and thrill of the hunt, the manner in which we do so can vary greatly in some instances. Read on for a brief introduction to commonly used cartridges by our fellow hunters across the pond.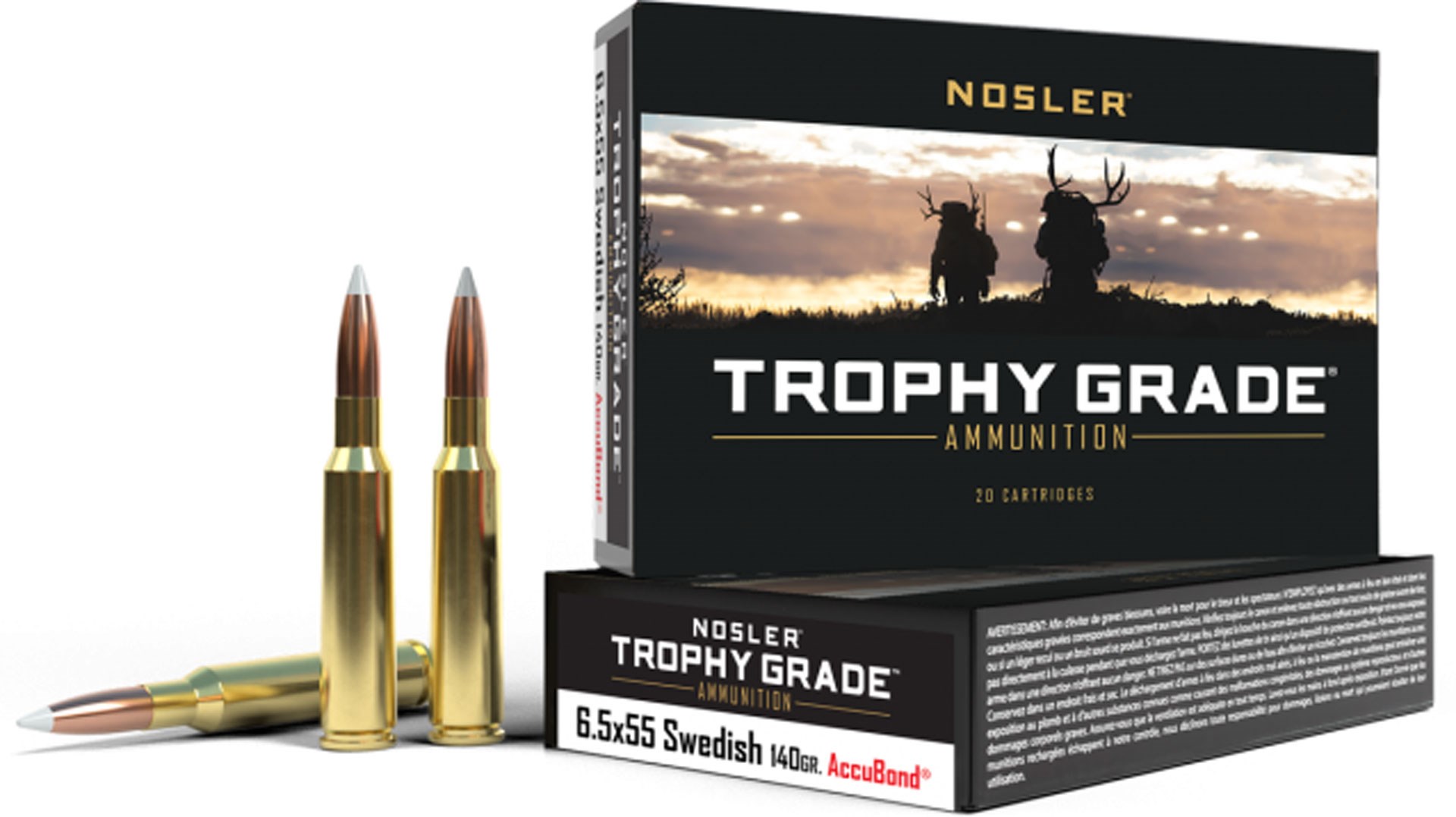 6.5x55 Swedish
First developed in the late 1890s, this cartridge spent its early years as the preferred option of Swedish and Norwegian servicemen. Depending on where you call home, you may see a few different designations of this rimless, bottlenecked round. Examples you may see are 6.5x55 Swedish (American SAAMI designation), 6.5x55 SKAN (Scandanavian designation), and 6.5x55 SE (European designation). Fast forward to today, and it remains one of the more popular options for hunting. The 2.165-inch case of this round is topped off with a 0.264-inch diameter bullet … essentially making it appear as a 6.5 Creedmoor that had a growth spurt. Most commonly used for medium- to large-size game such as moose and red stag, this round still stands as one of the most popular options used by hunters across Norway and Sweden.
9.3x74R
Lions, tigers, and bears oh my! All jokes aside, the 9.3x74R cartridge was designed for just that … taking down medium to large game on your next adventure. This round, originally created in Germany in the early 1900s, is a popular option for animals such as wild boar, Kudu, wildebeest, Cape buffalo, and any other number of animals you may have seen as a child watching the Lion King. The 9.3x74R is a rimmed bottleneck cartridge, with a case length of 2.941 inches, topped with a 0.366-inch diameter bullet. Modern production lines carefully craft this round to allow for optimal penetration through tough hide, while also designing to optimize energy transfer through bullet expansion, stopping dangerous game in its tracks.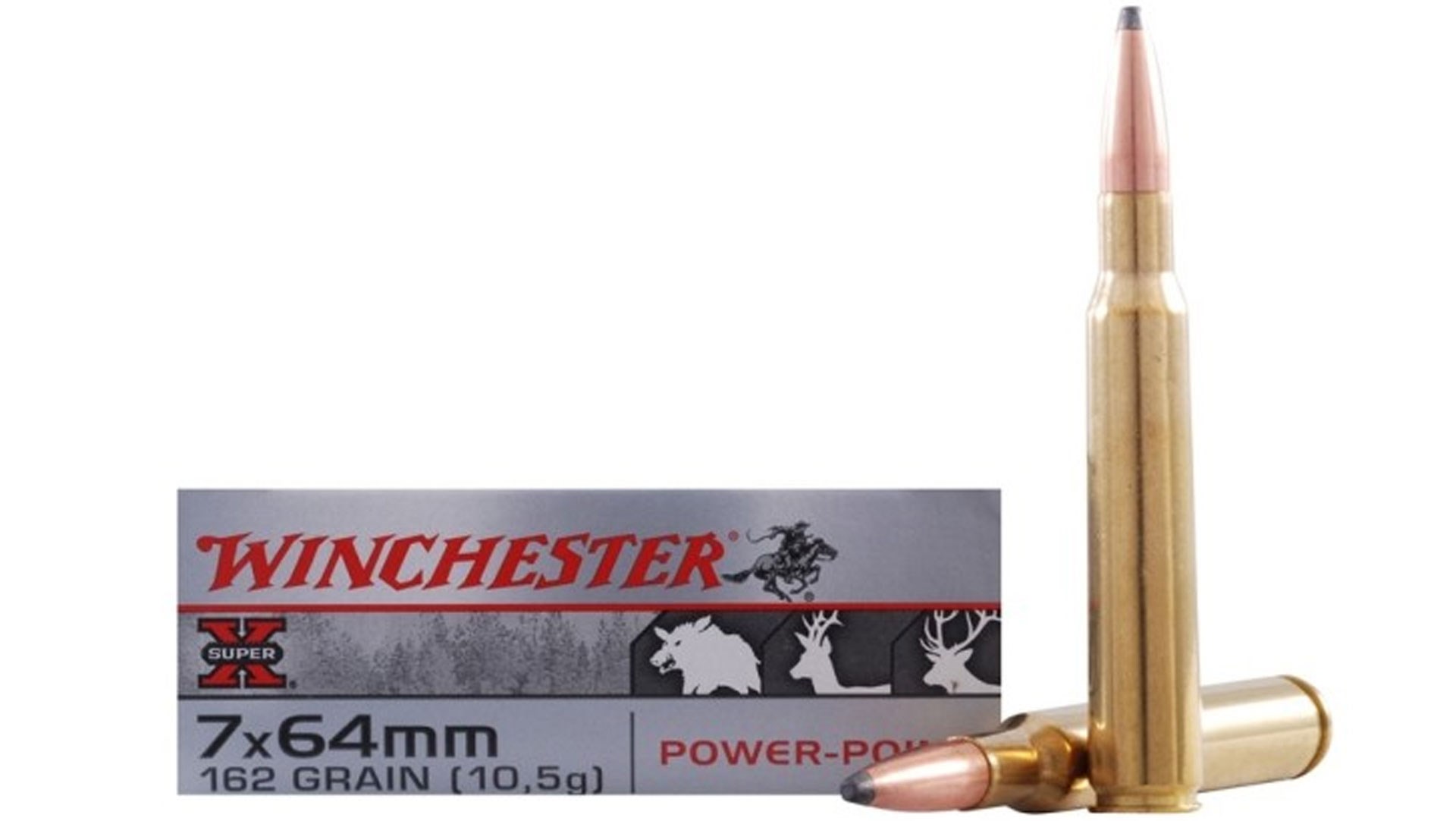 7x64mm
Another round with German origins, the 7x64mm was first manufactured in 1917 by Mr. Wilhelm Brenneke, who seemingly had a mission to create a round that would outperform the 7x57mm Mauser rounds and 8x57mm IS rounds being used by the German military. This rimless bottlenecked cartridge has a case length of 2.52 inches, topped with a 0.285-inch bullet. Boasting a higher muzzle velocity and flatter trajectory than the 7x57mm Mauser rounds that preceded it, the 7x64mm quickly became the go-to round amongst hunters. Most commonly used for medium- to large-sized game such as brown bear, moose and various deer, this round is still widely produced today and used by many hunters throughout Europe.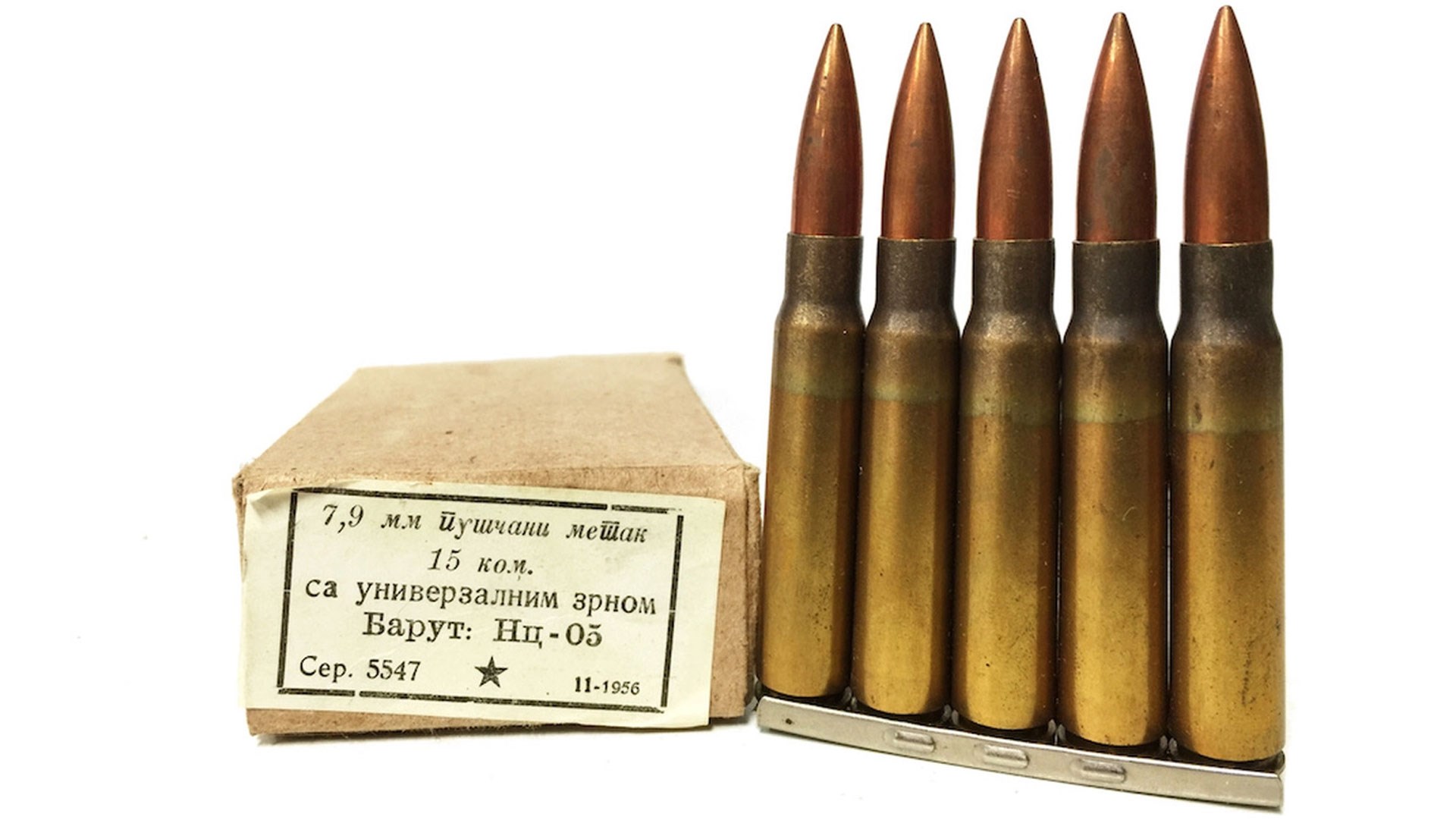 7.92x57mm Mauser
While you may not recognize this round, you will most likely recognize the name it more commonly goes by: the 8mm Mauser. This round, hailing from Germany in the early 1900s, is a rimless bottlenecked design with a case length of 2.244 inches and 0.324-inch bullet diameter. Despite only being used by a handful of countries, this round served its fair share of use by German soldiers on the battlefields during World War I and World War II. Once production began, its popularity amongst hunters and collectors began to grow. Best served to take down medium-sized game both here and across the pond, the 7.62x57mm Mauser round is most often used by hunters in pursuit of sheep, wild boar, chamois, and a variety of deer.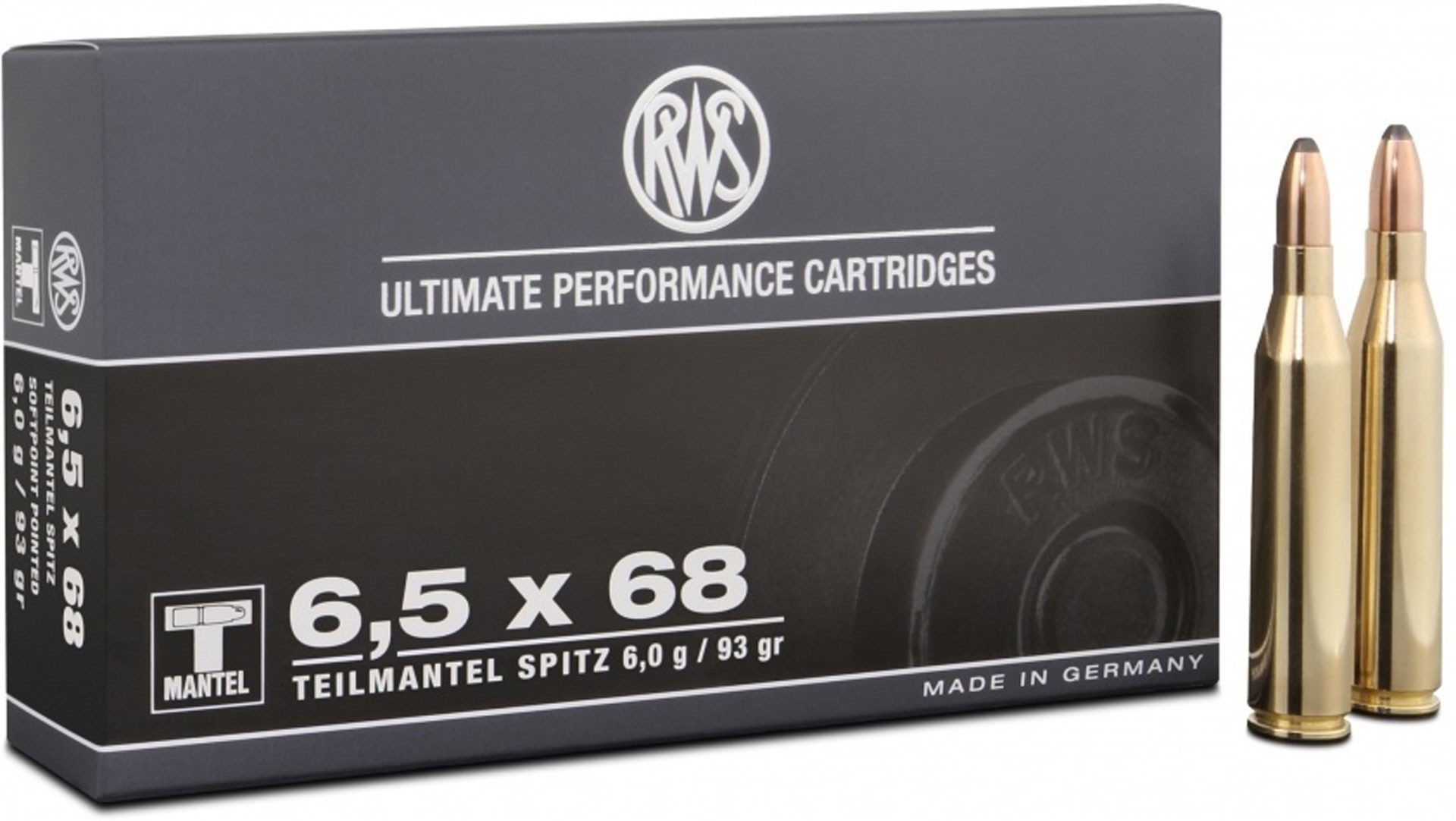 6.5x68mm
Entering the market in the mid-1900s, this rimless bottlenecked round was designed by German manufacturer RWS. Featuring a case length of 2.657 inches, and topped with a 0.264-inch diameter bullet, the 6.5x68mm cartridge became widely popular amongst hunters post World War II. Common animals hunted with this round include red stag, moose, and roe deer. At times it can be tough to locate a hearty supply of this round, which is another reason it finds itself popular amongst those who handload. These same hunters who handload their own 6.5x68mm rounds and see the benefits of its accuracy and effectiveness, are often the same hunters who find themselves taking long-range shots while hunting for a variety of sheep and similar-sized game in the Swiss Alps.