by
posted on December 16, 2020
Support NRA American Hunter
DONATE
If you're considering getting into reloading for whatever reason, whether it be ammunition costs, scarcity or anything else, turn away now and run far, far away! I say this jokingly; anyone who is serious about reloading knows it is a deep, dark rabbit hole from which you'll never emerge. Recently, I found myself finishing up a gun review on the Savage 110 Ultralite chambered in 28 Nosler. This rifle was sleek, accurate and played a major part in filling the freezer just weeks before, as winter drew near. Light as a feather—and as guys would say, "downright sexy"—the 110 Ultralite sent rounds of what can only be assumed was rushed-production boxed ammunition, downrange with groups averaging 1 MOA. Most shooters would be quite pleased with these results, but that deep, dark rabbit hole I referenced earlier got the best of me, and I began to wonder just how small I could shrink those groups … and here we are.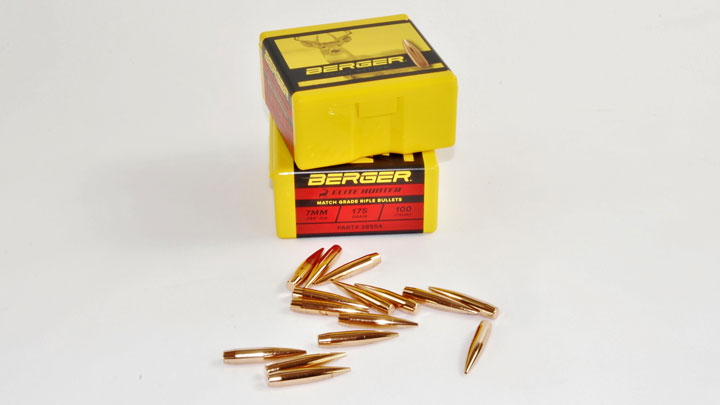 Finding load data for the 28 Nosler became a bit of a wild-goose chase as, frankly, there isn't much to be found yet.  After some in-depth research, I settled on a secret recipe that consisted of varying amounts of Vihtavuori N570 powder, Winchester Large Rifle Magnum Primers, 7mm 175-grain bullets from Berger's Elite Hunter line, and the leftover brass from our earlier gun review, courtesy of Browning. I had additional options at my disposal, including Vihtavuori N565, and additional bullet options from Berger, which included 150- and 168-grain variants from the Classic Hunter line, as well as some heavy-hitting 195s from their Extreme Outer Limits line (which I thoroughly plan to experiment with, as they are said to be an excellent match up to the Ultralite's 1:8-inch twist).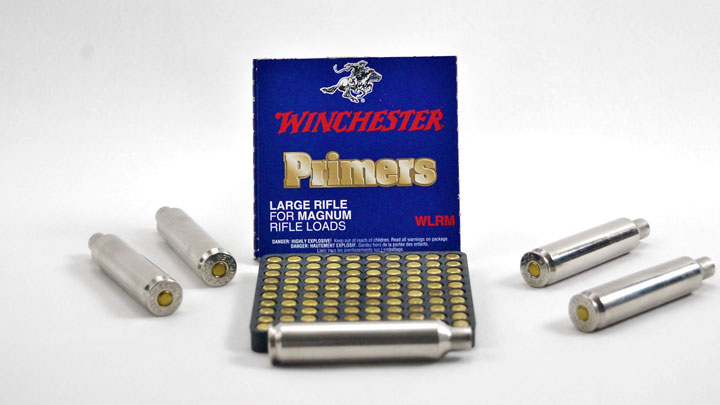 After prepping the brass, I resized and primed with Winchester's Large Rifle Magnum primers. Once the primers were set, it was time to throw in the powder. Vihtavuori's N570 is an extruded form of gunpowder, which did cause some headaches at times when dispensing through my RCBS Matchmaster Powder Dispenser, but this was to be expected from this powder design. As you will soon discover, it was of no hindrance to accuracy. Powder charges were then dispensed in five-round groups in .5-grain increments, starting at 78 grains and going up through 82 grains.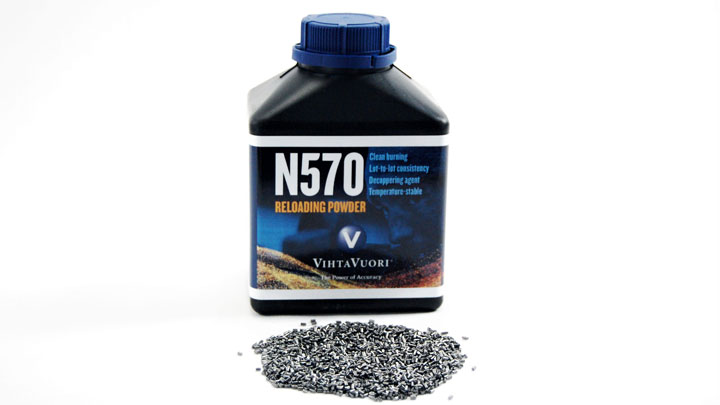 As cases were filling, those that were ready were topped with Berger's 7mm 175-grain Elite Hunter bullets. Berger touts these to be less resistant to wind due to their "hybrid ogive that blends tangent and secant designs," and are also less sensitive than others when it comes to the depth at which they are seated. Rapid expansion on the large elk, bear or whatever game animal that happens to wander in your path is due to a thinner jacket, another key element that makes this line of heads stand out. After all bullets were seated, each separate load was labeled and our ammo box from MTM was verified to be securely shut. Always, always double-check this because pulling bullets on a spilled box of freshly rolled load development will make you tear up—ask me how I know. With my range bag packed and hot coffee in hand, it was go-time.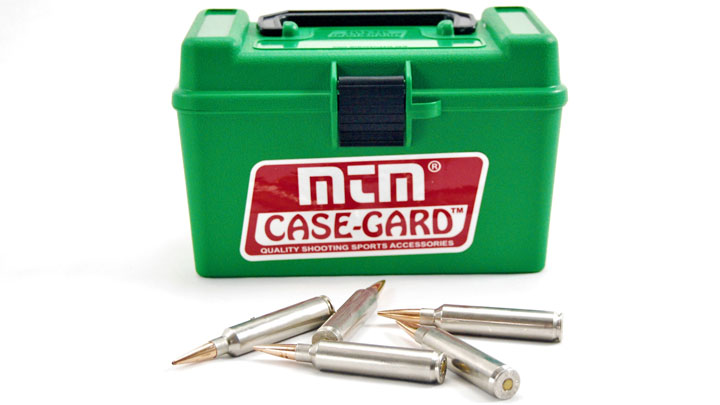 Range conditions were around 55-degrees Fahrenheit with the steady 5-10 mph wind that is the standard for our Long Island range. Round after round was fired with a pause in between each loading to allow the barrel to cool, as it did tend to heat up rather quickly. Results were pleasing right off the bat, from what could be viewed through the Riton Optics 4X-12X-50mm that sat atop the Ultralite. Each round fed reliably, and there were no malfunctions out of the gun or the ammunition. A few extra rounds were prepped to run through my MagnetoSpeed chronograph, which reported back to me that these puppies were screaming downrange at an average of 3035 fps with a sectional density (SD) of only 10.9. Now it was time to check out the results, and after a brief walk downrange, the results of my time at the press were clear. The best group of the day measured .75 MOA, which was with my 78-grain loading of powder.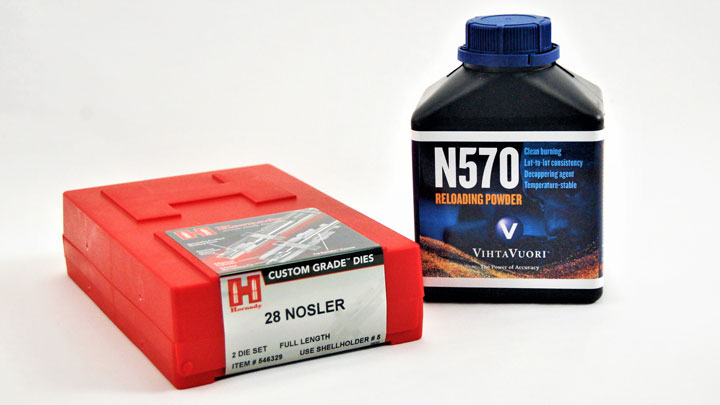 My hard work and research paid off, as all the time spent prepping and rolling rounds was now justified after going from MOA with boxed ammunition, down to .75 MOA with handloads. Of course, that relief didn't last too long, because thoughts of What is it going to take to get that SD to single digits? and I'm at 0.75 MOA now, but what is it going to take to get to 0.50 MOA? began to cross my mind. If you haven't had the pleasure of shooting a rifle chambered in 28 Nosler, give it a try, and if you're ready to give reloading for it a try, I'll bet you'll be pleased with the results. Your ammunition will almost certainly be more accurate than anything you can buy off the shelves.