by
posted on May 21, 2020
Support NRA American Hunter
DONATE
From the windswept slopes of the Alaskan peninsula to the cholla-covered hills of the Sonoran desert, hunting rifles are carried in pursuit of sheep, elk, mule deer and other denizens of wild and vertical places. Some of those places are easier to clamber up and down than others, but none actually qualify as easy. Backcountry they are, and backcountry they will stay by virtue of their remoteness, their ruggedness and their inaccessible nature. After all, that's part of why we love those places so much. They offer good hunting, true adventure and a place to re-connect with basic necessities like challenge, the smell of blood and fresh meat sizzling over a smoky fire.

The rifles we carry embody the essence of the experience. With us they toil up the mountainsides, scent the blood and collect the meat for our fires. Carry one long enough, and you will almost come to believe it has a soul.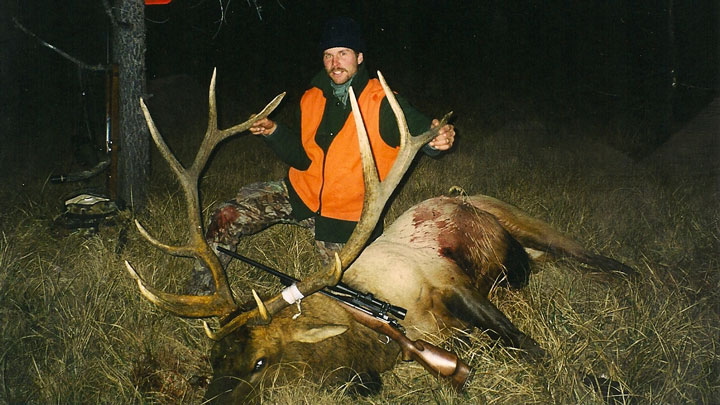 My first backcountry hunting rifle was a sporterized WWI Springfield chambered in .30-06 Springfield. The wood stock was graceful, but heavy (at least by today's standards), and the barrel was 22-inches of gleaming blued steel. I installed a Leupold 3X-9X-42mm scope and a crisp Timney trigger, and hunted elk and mule deer in Utah's Rocky Mountains with it for years. My biggest rifle—bull elk, mule deer and whitetail have all fallen to the sound of that old rifle. It's still one of my favorite guns to this day, mostly because of the memories associated with it, and the way it feels like an old friend in my hands.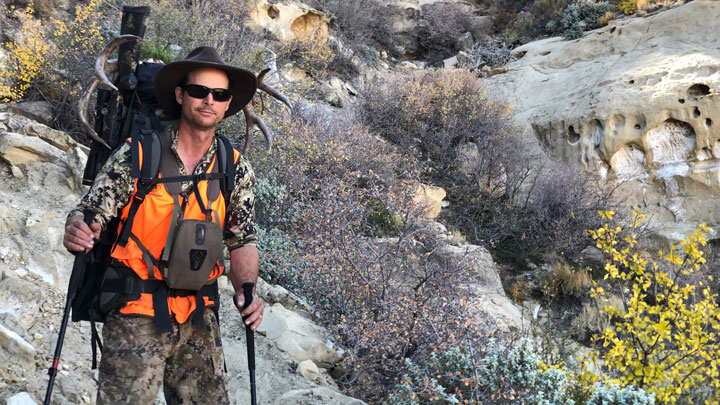 These days, I like to hunt with a modern marvel of stainless-steel and carbon fiber, mostly because my age now begins with a four instead of a two, and those modern marvels are of significantly lighter weight than their walnut-and-blued-steel predecessors. Were you aware that the mountains get steeper as your age increases? It's a scientific fact. Well, maybe not scientific, but still a fact. A lightweight rifle makes it up the steep stuff better, just like you and me—a skinny version of us goes uphill significantly easier than a substantial version. But enough about us, this article is about rifles.

My preference for these modern-marvel rifles also stems from the fact that stainless and synthetic firearms are all but impervious to rain, sleet, snow, heat and cold, which is a real advantage when thunder crashes among the peaks and the sky falls down. Here are five top-shelf backcountry-style rifles, each of them lightweight and superbly designed.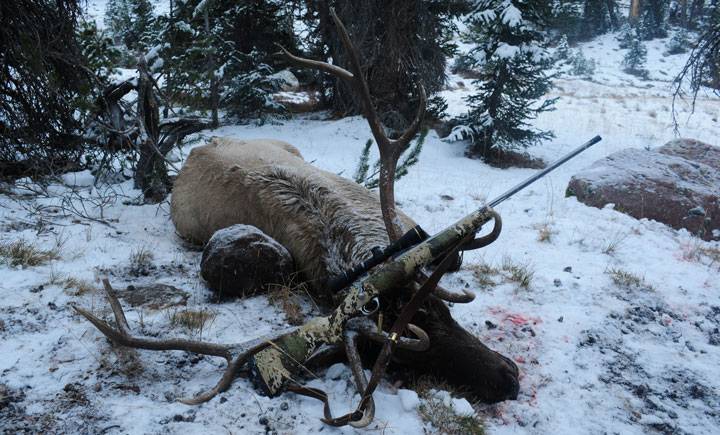 Kimber Mountain Ascent
The Mountain Ascent offers everything you could ask for in a backcountry rifle. The stainless steel 84L action is remarkably graceful, and skeletonized to reduce weight. It employs a Mauser-style controlled-feed extractor, a three-position Model 70-type wing safety, and in my favorite chambering, the .280 Ackley Improved, a magazine capacity of four. The barrel is 24 inches of sleek stainless steel and is fluted to reduce weight. It sports a removable muzzle brake in case you wish to do some long-range competitive shooting, or simply have a desire to reduce the effectiveness of your hearing (kidding aside it's an awesome break, I just despise the things for hunting purposes).

The action is pillar-bedded into a reinforced carbon-fiber stock. A soft-touch camo finish offers a kind of "grippy" feel, which I personally enjoy. The factory trigger is adjustable and quite good. In a marvel of engineering, Kimber has managed to design these rifles to weigh in right around five pounds. Fantastic. Best of all, they're remarkably accurate: my .280 AI averages .7-MOA accuracy. Slender and well-balanced, this rifle comes alive in your hands. It's available in a wide range of calibers, and will cost you around $1,850 at your local gun shop. MSRP: $2,040; kimberamerica.com.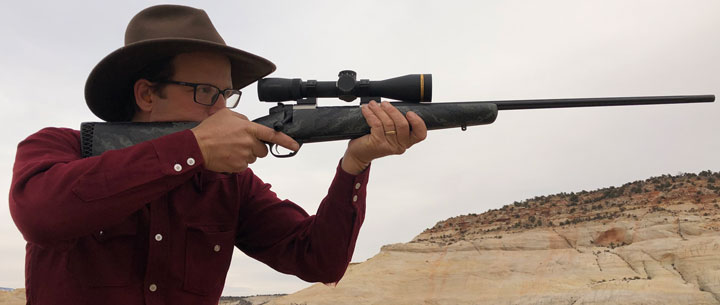 Weatherby Mark V Backcountry
Here's another rifle that makes me feel like a teenager at the prom every time I pick it up. It's built on Weatherby's legendary six-lug Mark V action, and sports a 24-inch barrel complete with removable muzzle brake. Barrel and action are cerakoted McMillian Tan. The bolt is Cerakoted graphite black and sports a 54-degree bolt throw, rendering it very fast to operate. The stock is built of carbon fiber and is beautifully designed, featuring an eye-catching green-and-tan sponged-on camo pattern. A TriggerTech trigger (awesome) rounds out the package. The rifle is available in a good selection of chamberings, including .280 AI, and a sub-MOA three-shot guarantee comes with every rifle. The Mark V Backcountry weighs-in right around 5.3 pounds, and sports a magazine capacity (again in the .280 AI) of four.

I'm a fan of Weatherby; it's still family-owned by remarkably down-to-earth, good people. They've built top-shelf firearms for a long, long time, and this rifle is no exception. To my way of thinking, it's one of the finest backcountry rifles available today. It'll cost you around $2,500, and it's worth every penny. MSRP: $2,499-$2,599; weatherby.com.


Nosler M48 Mountain Carbon
Hunters and shooters everywhere love Nosler bullets and ammunition. What a lot of hunters and shooters don't know is that Nosler builds rifle that are just as fine as their projectiles. I've hunted and harvested a lot of animals with a Nosler rifle, from the Rocky Mountains to Africa, and experienced superb results.

I'll confess, I'm not a huge fan of the way the M48 Mountain Carbon looks, mostly because I don't care for the Monte Carlo stock. It's not ugly, but it doesn't make me feel like I'm at the prom either. That said, I am in love with the 24-inch Sendero-profile carbon-fiber barrel, which is made by Proof Research. Proof Research barrels are better than the prom. Built on Nosler's awesome M48 action and snuggled into a granite-green carbon-fiber aramid-reinforced stock, the Mountain Carbon guarantees sub-MOA accuracy. The action and bottom metal are Cerakoted Tungsten Grey, while Timney makes the trigger. The rifle is available in better than a half-dozen backcountry-suitable calibers. Magazine capacity is three or four, depending on chambering, and total weight comes in right at 6 pounds. It shoulders nicely and feels awesome in the hands. Built to handle any adventure, any place on earth, the rifle will cost you just over $3,000. MSRP: $3,140; nosler.com.


Browning X-Bolt Pro
Legendary out-of-the-box accuracy defines Browning X-Bolt rifles, and the Pro is my cream of the crop. A very good friend of mine shopped rifles for six months before settling on the Browning (he's a discriminating hunter and an accuracy snob), and his rifle has averaged honest .5-MOA (that's half-inch) groups since the day he lifted it out of the box. He is, of course, pleased.

The Pro sports a 24-inch, lightweight sporter-profile stainless-steel barrel with a removable muzzle brake. The X-bolt action is also stainless and, as you probably know, one of the finest actions in the bolt-action rifle world. The whole works is Cerakoted Burnt Bronze, and bedded into a lightweight carbon-fiber stock. The magazine is detachable and well designed, with a capacity of three or four, depending on chambering. Weight comes in just over 6 pounds. This rifle is superbly designed, very nicely balanced and suitable for backcountry hunting the world over. It'll cost you just over $2,000. MSRP: $2,219.99-$2,269.99; browning.com.


Bergara Premier Mountain 2.0
By now you're probably familiar with the features that, to me, render a rifle backcountry-worthy: stainless action and barrel; carbon-fiber stock; great trigger; accuracy; light weight; and reliability. This rifle's got 'em. Built around Bergara's Premier two-lug, floating-bolt-head action, the Mountain 2.0 sports a stainless barrel in 22- or 24-inch iterations, depending on caliber. The action and bolt are Nitrided for durability and its self-lubricating properties, while the barrel is cerakoted Sniper Grey. A TriggerTech trigger and sub-MOA accuracy guarantee will complete the smile on your face. Add that to Bergara's reputation for out-of-the-box accuracy and reliability, and you've got a backcountry winner.

An AG Composite carbon-fiber stock rounds out the package, finished with a snappy sponged-on camo pattern. The Mountain 2.0 will weigh-in right over 6 pounds, and offers a magazine capacity of two, three or four, depending on chambering. It's available in six calibers ranging from 6.5 Creedmoor up to the new .300 PRC. The rifle will cost you around $2,200. MSRP: $2,150-$2,250; bergarausa.com.