by
posted on January 21, 2019
Support NRA American Hunter
DONATE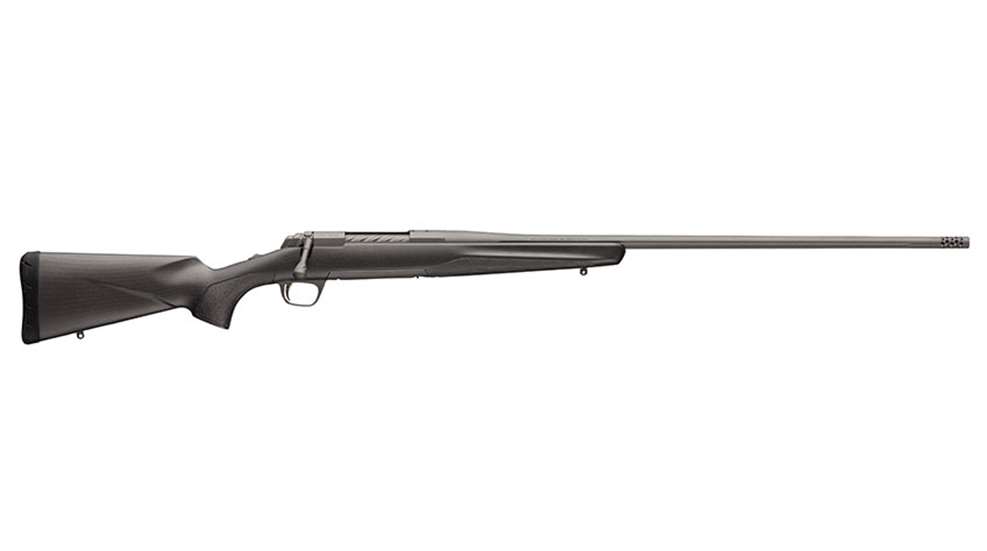 The new Browning X-Bolt Pro Tungsten is tough as nails, accurate and loaded with high-end extras. This just may be the best bolt gun Browning has ever built.  
Browning's X-Bolt is now more than a decade old, but somehow the company makes this rifle feel as new and relevant as anything on the market. Part of the X-Bolt's mass appeal is that it offers superb accuracy at a reasonable price, and that starts with a button-rifled, air-gauged barrel that is hand-lapped using Browning's proprietary lapping process and each barrel is hand-chambered. The stainless lightweight sporter barrel on the Pro Tungsten is fluted and has a threaded and crowned muzzle, and both a brake and thread protector are included. The barrel, action and even the stock of this rifle are treated with a Tungsten Cerakote finish, hence the rifle's name and monolithic look.
The X-Bolt Pro Tungsten also comes with a light, durable carbon fiber wrapped stock with a foam core that keeps mass to a minimum. Like other X-Bolt rifles, the new Tungsten features a bolt with a trio of locking lugs up front for a short bolt lift and fast cycling, a sleek rotary magazine and Browning's excellent triple-lever Feather Trigger, and the Tungsten's bolt body and bolt knob are spiral fluted.
There are nine chambering options ranging from 6.5 Creedmoor to .300 Win. Mag. and .300 WSM. Aside from established favorites like the .270 Winchester and .308 Winchester, Browning is also offering the Pro Tungsten in .26 Nosler and .28 Nosler, two relatively new cartridges that are quickly amassing a large following, especially among Western hunters.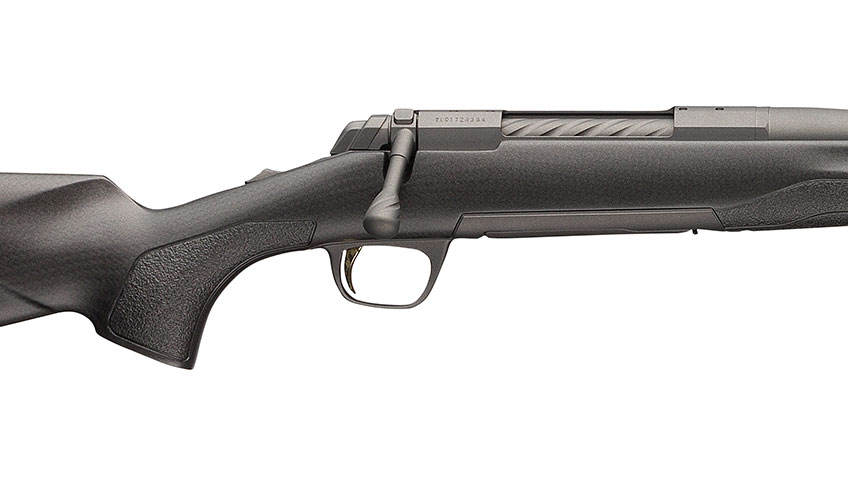 Depending upon caliber, the X-Bolt Pro Tungsten comes with barrels that range from 22 to 26 inches, and overall weight is 6 pounds, 1 ounce to 6 pounds, 10 ounces. Made by Miroku in Japan, these are among the sleekest and best-built bolt guns on the market today. Browning doesn't promise MOA accuracy, but I've shot more than a half-dozen X-Bolt rifles to date and I haven't found one that didn't shoot at least one load to an inch in the hands of a competent shooter. I have no reason to believe that the Pro Tungsten should be any different.
The rifle's rotary magazine works very well, and I'm a fan of the Browning's palm swell and tang-mounted safety. Browning's bolt unlock button is something of an acquired taste, but I like the design and have grown so accustomed to shooting guns with bolt unlocks that pressing the button is second-nature.
With and MSRP ranging from $2,069.99 to $2,129.99, the X-Bolt Pro Tungsten will run you about the same price as Browning's entry-level over/under shotguns, but if you had to own just one rifle for hunting all game in North America, the X-Bolt should be near the top of your list. And, to my thinking, the added protection of a Cerakote finish, a light carbon fiber-wrap stock and modern styling make the Pro Tungsten the most desirable of all Browning bolt guns.
For more information on the new X-Bolt Pro Tungsten, visit browning.com.