by
posted on January 21, 2020
Support NRA American Hunter
DONATE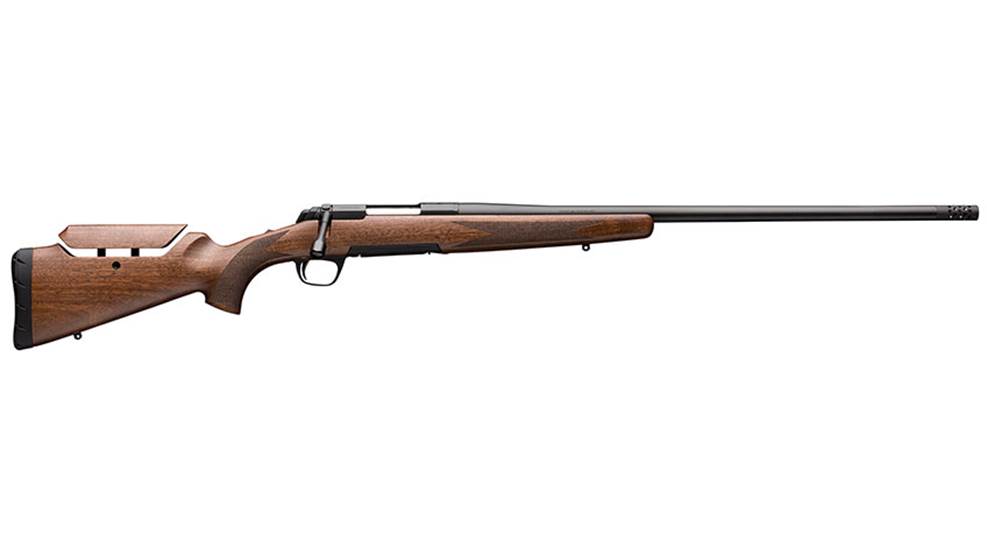 What is there to say about Browning's X-Bolt that hasn't been written? Reliability and accuracy are consistently first-rate and a decade of refinement has made the modern X-Bolt one of the premier off-the-shelf production guns you can purchase. But the band of engineers behind the Buckmark continue to tweak their flagship hunting rifle to make it even more appealing, and the new X-Bolt Hunter Long Range is a rifle that shooters will quickly fall in love with.

First off, it offers the unmistakable look and feel of a quality walnut stock. We live in an age when most gun parts are being made from polymer, but there are more than a few hunters of all ages who still prefer a walnut stock. Oftentimes, opting for a walnut stock means giving up some of the flexibility offered by their polymer counterparts, but the X-Bolt Hunter Long Range features an ambidextrous adjustable comb that allows for perfect eye alignment with your optic. It's a design element that Browning has already perfected on their competition shotguns, and it makes perfect sense to utilize that same technology on a wood-stocked, long-range hunting rifle.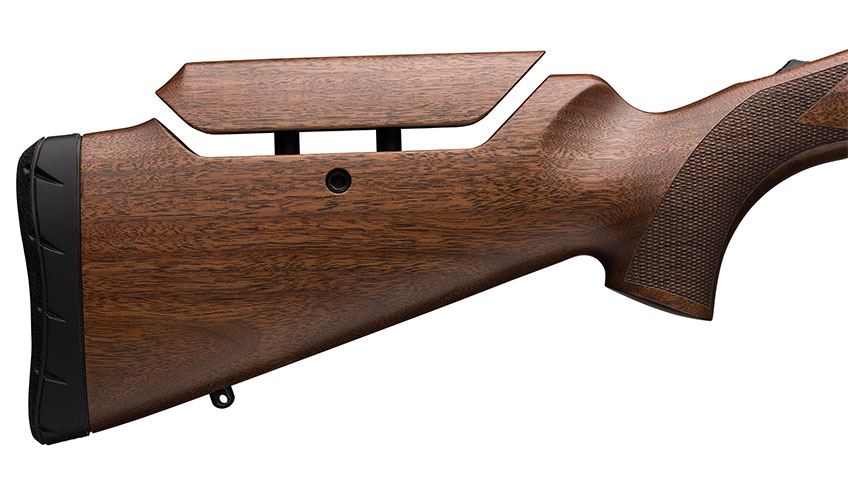 The X-Bolt Hunter Long Range comes with an extended bolt handle and a non-reflective matte blue finish as well as Browning's X-Lock optic mounting system, lightweight Feather trigger, a bolt release button, tang safety and the best center-fed rotary magazine in the business. Browning utilizes a proprietary lapping process for their barrels that helps improve overall accuracy and most X-Bolt rifles will shot as well as any off-the-shelf production centerfire and the Hunter Long Range is no exception.
Also standard on this rifle is Browning's Inflex recoil pad, which does a good job dampening the rearward punch of recoil. The Inflex pad—along with the Hunter Long Range's heavy sporter-contour barrel and removable muzzle brake—are very effective and managing recoil from harder-kicking rounds. There are currently seven caliber options ranging from 6.5 Creedmoor to .300 Winchester Magnum (including the new 6.5 PRC), so no matter the game or the terrain, this X-Bolt has you covered. Despite its target-style stock and barrel design, the X-Bolt Hunter Long Range isn't extremely heavy: weights range from 7 pounds, 11 ounces to 8 pounds, 6 ounces depending upon caliber, therefore, it's suitable for most hunting situations.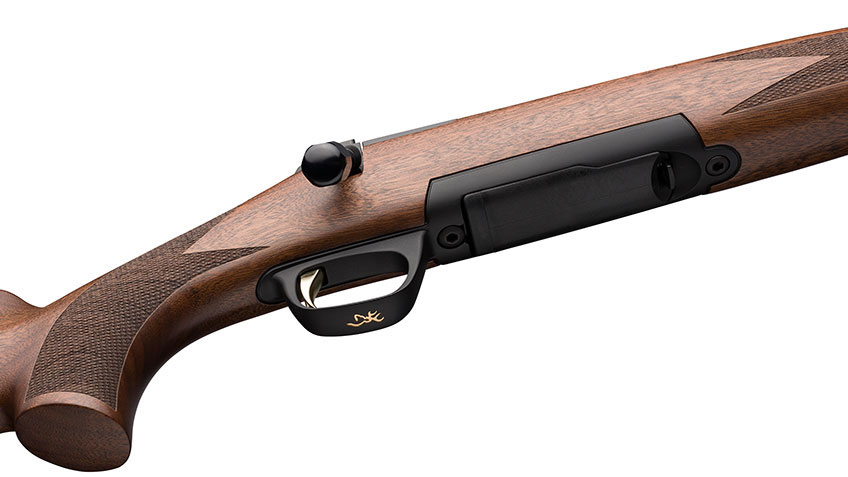 Browning's catalog of X-Bolt rifles will continue to grow in the coming years, but the Hunter Long Range offers something for traditionalists and modernists alike. It looks good, shoots great and offers the feel of wood with the functionality of an adjustable comb. The growing cadre of long-range hunters and shooters need to give this gun a hard look.
The new X-Bolt Hunter Long Range has an MSRP of $1,299.99 to $1,329.99. For more information, visit browning.com.