by
posted on February 5, 2019
Support NRA American Hunter
DONATE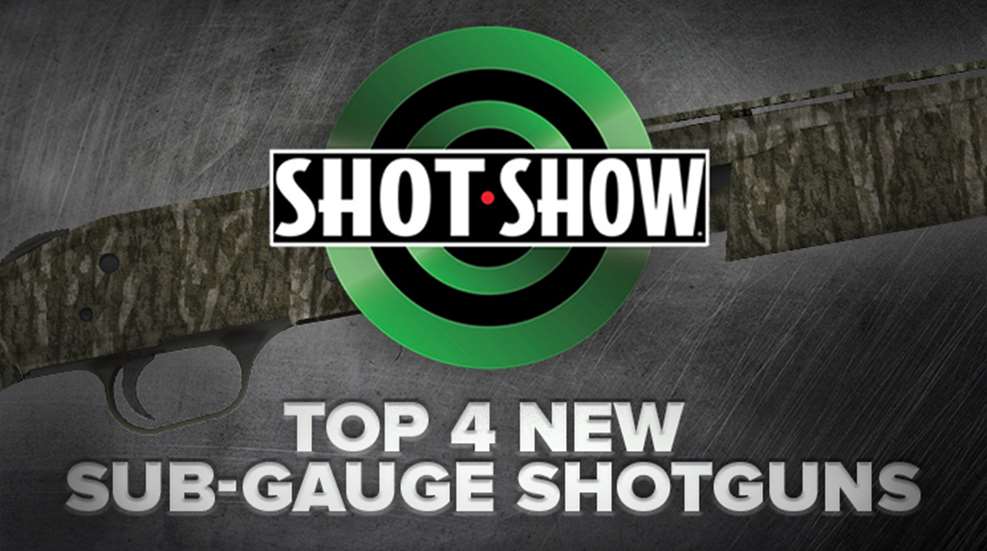 Sub-gauge shotguns are often forgotten about in a world dominated by 12- and 20-gauge firearms, but have no fear—sub-gauges have gained an increased following in recent years, and have even become the new favorite "first shotgun" due to the reduced recoil, shorter barrels and lightweight frames. Bottom line, sub-gauge shotgun sales are on the rise, and there's all kinds of new sub-gauge ammo being introduced. Here are the best four new sub-gauge shotguns introduced this year.

1. TriStar Viper G2 Camo—.410-bore
While the Viper G2 line has been in production for a few years, the .410 bore line-up has grown considerably. The new Viper G2 Camo in .410-bore is the company's newest addition. With a 26-inch barrel, you can still make your way through the woods with ease, and it would be a great first turkey gun for that youth hunter in your life. The Viper G2 Camo is offered in Realtree Advantage Timber, and will easily blend into any turkey hunting environment. MSRP: $670; tristararms.com.
2. Mossberg 500 Turkey—.410-bore
Mossberg has been producing the 500 since it's inception—you simply can't go wrong with a classic 500 pump-action as anyone's first gun. New for 2019 is the 500 Turkey chambered in .410-bore. Now the turkey gun we know and love is chambered in our favorite sub-gauge and fully-outfitted with Mossy Oak Bottomland camo with a fiber optic front sight. At its affordable price, you won't have to break the bank to get your hands on one of these. With a fixed full choke, you can trust that this sub-gauge is going to do exactly what you want it to. Go ahead, knock down turkeys and look good doing it. MSRP: $500; mossberg.com.

3. Stevens 301 Turkey—.410-bore
Stevens has knocked it out of the park this year by introducing their signature single-shot break-action shotgun in .410-bore and dressing it up your choice of Mossy Oak Bottomlands or Obsession camo. Sporting a 26-inch barrel and a built-in Picatinny rail, this lightweight shotgun would also make a great first gun for that new turkey hunter. Additionally, the Stevens 301 Turkey comes standard with an extra-full choke that's removable in case you would rather use your choice of choke tubes. The Stevens 301's barrel is optimized to work best with the Federal's Heavyweight TSS loads, but of course, can be used with your favorite .410 loads. MSRP: $199; savagearms.com.

4. CZ-USA Bobwhite G2—28-Gauge
The CZ-USA Bobwhite is back by popular demand! This dainty side-by-side is built to work—and that it does. Built with an English-style grip, the Bobwhite G2 features a CNC receiver and completely upgraded internals. The double trigger allows for quick barrel decisions when birds are flushed at different distances, and it ships with five interchangeable choke tubes—you're set straight from the box. Weighing in at only 5.5 pounds, the CZ-USA Bobwhite G2 is a great addition to any hunter's safe. MSRP: $702; cz-usa.com.