by
posted on August 29, 2023
Support NRA American Hunter
DONATE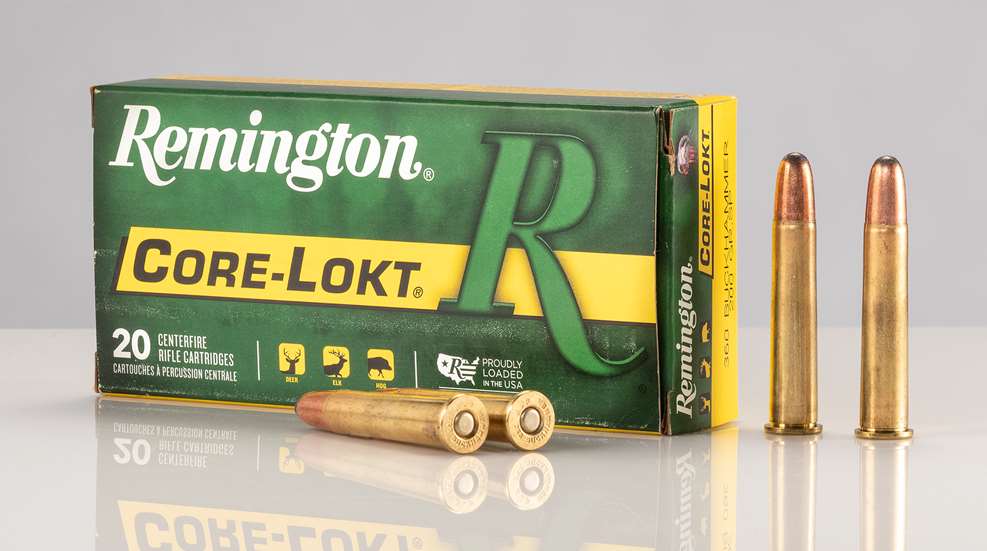 Sometimes, when we aren't really watching, things change quickly in the hunting world. Shotguns-only for deer has been the law of the land in many locations for decades. Now, in most of those places, it is not. The growing trend is to allow hunting with straight-walled rifle cartridges.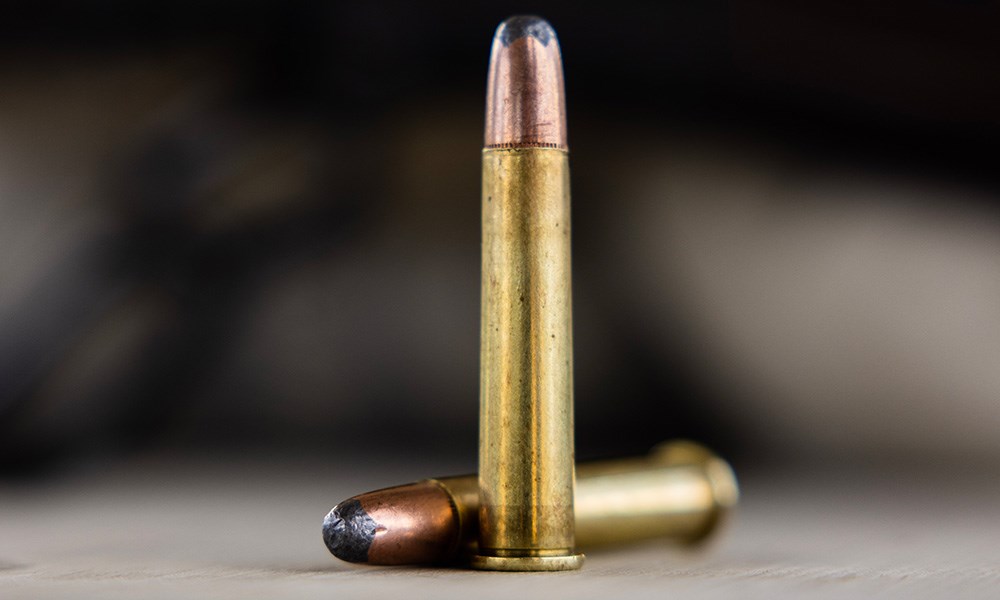 The rifle and ammo manufacturers have taken notice and have been chasing the market with new cartridges. The latest entry is from Remington and is called the 360 Buckhammer (360 BHMR). I am not sure if I can claim a small part in the name, but I will. I was having a drink with a Remington bigwig and he was asking for good names for their new line of rifle ammo loaded with Barnes bullets. (They owned Barnes at the time.) I said, "You already have the name and you are wasting it on a little used shotgun slug, the Buckhammer."
 I expected that late-night conversation to be the end of it, but I was soon invited to hunt pigs with their new Buckhammer rifle ammo.
That ammo disappeared with the bankruptcy of Remington, but reappeared again as the resurrected Remington's newest cartridge. Although it's the third generation of the name, it might well be the best fit.
The 360 Buckhammer is my kind of cartridge. I have always been a fan of the .35-caliber cartridges, so how can I not like this one? It's a pretty simple concept. They just straightened the .30-30 case so it holds a .358 bullet. It fits the straight-wall definition and the case is shorter than the 1.8-inch maximum length imposed by at least three unenlightened states.
The 360 Buckhammer is rimmed, which is a good thing. The very first successful lever action, the Henry rifle, used a rimmed cartridge. I think that every lever-action cartridge introduced since has had a rim. Why? Because it allows precise headspacing of the cartridge, the same reason so many magnum cartridges have a belt. This is particularly important with a straight-wall cartridge, even though a few lack a rim.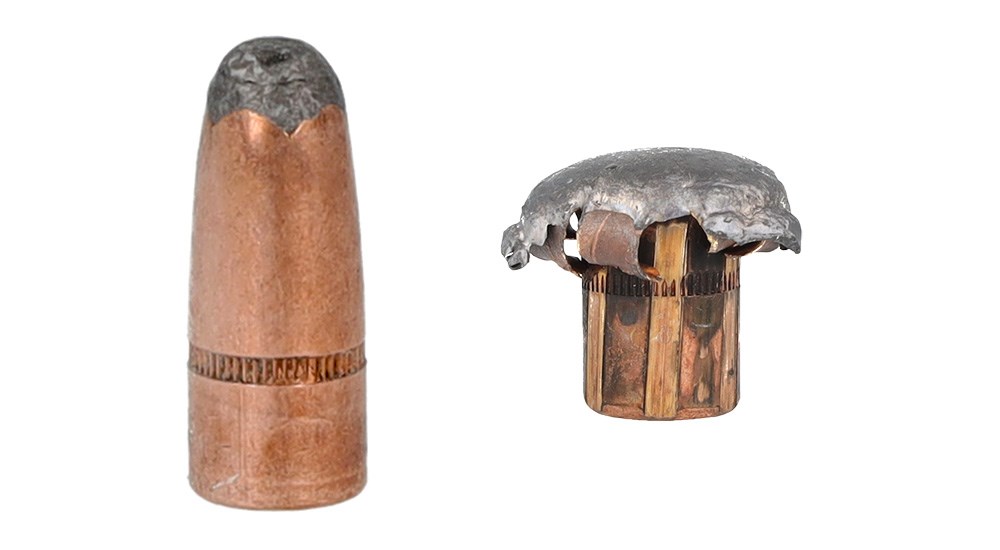 Some point to the rimless .35 Remington, but it was not designed for a lever-action rifle. It started out as a cartridge for Remington's semi-auto and pump-action rifles. Then Marlin adopted it for their lever-action Model 336, where it turned out to be a very successful cartridge. This new 360 Buckhammer is its ballistic brother.
The Sporting Arms and Ammunition Manufacturers Institute (SAAMI) is the body that sets the standards for guns and ammo. They list a 200-grain bullet from the .35 Remington as having a muzzle velocity of 2055 fps. The 360 Buckhammer lists the same 200-grain bullet at 2170 fps. (Remington lists it at 2200.) So, it actually slightly exceeds the time-proven .35 Remington's ballistics.
So how did they get this higher velocity from a heavy bullet? After all, the .30-30 uses the same case and it pushes a 170-grain bullet 2180 fps. It's simple: Remington engineers increased the pressure. The .35 Remington cartridge has a mean average pressure (MAP) of just 35,000 psi. Pretty mild by today's standards, but that pressure range was common in the early 20th century smokeless powder cartridges. The 360 Buckhammer is a new cartridge and there are no 125-year-old guns around that can blow up and attract lawyers, so that means the 360 BHMR will only be used in modern firearms. Big Green bumped up the pressure to 50,000 psi.
Henry is making the first firearms for the 360 Buckhammer and currently offers the 360 BHMR chambering in three lever-action rifles and one single-shot. I have it on good authority that several other gunmakers will be introducing this cartridge in their lines soon.
Remington has two loads for the 360 Buckhammer. Both use Core-Lokt round-nose bullets. One is a 180-grain load with a muzzle velocity of 2400 fps and muzzle energy at 2,303 ft.-lbs. The 200-grain load has a muzzle velocity of 2200 fps and 2,150 ft.-lbs. of energy.
The first thing anybody wants to know in today's long-range-obsessed hunting world is, "How far can I shoot with it?"
With a 150-yard zero, the 200-grain Buckhammer is 2.08 inches high at 100 yards. At 200 yards, it's 5.52 inches low. At 250 yards, it is 15.35 inches low.
With a 150-yard zero, the 180-grain 360 Buckhammer load is 1.65 inches high at 100 yards, and at 200 yards it's 4.52 inches low. At 250 yards it's 12.63 inches low.
With the same 150-yard zero, the 170-grain .30-30 is by comparison 1.81 inches high at 100 yards. At 200 yards it is 4.65 inches low and at 250 yards it's 12.62 inches low.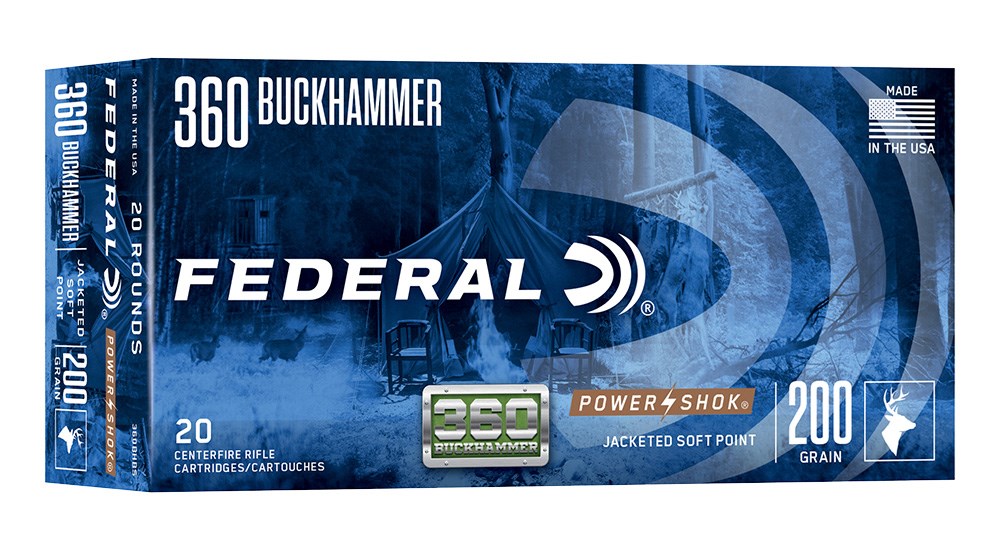 So based on the data, this is a 200-yard deer cartridge. It's not a matter of energy, the cartridge carries plenty of energy well beyond 200 yards. It's in making an ethical shot. You can hold center mass on a deer out to just over 200 yards and expect a good hit. Go much farther and the bullet is dropping too fast and you risk missing or wounding the deer. As the cartridge uses a .358-inch-diameter bullet there are a few bullet options that can extend the range slightly for handloaders, particularly in a single-shot rifle. It's my understanding that Remington is working on several new bullets for the 360 BHMR, some of which may have a slightly higher ballistic coefficient.
I did my range testing with a pre-production Henry rifle. I understand that some engineering changes have been made to the twist rate, chamber and other aspects of the rifle for future production. The 200-grain load proved to be pretty accurate, with the 180-grain load's accuracy right behind. I am waiting for a production rifle with the technical changes and expect that the performance will only improve.
This is far from just a Midwestern-only straight-wall cartridge. The 360 Buckhammer has the potential to become one of the all-time great deer cartridges. When we look at the traditional deer cartridges—the .30-30 and .35 Remington—the 360 Buckhammer outperforms them both. It should find fans for hunting whitetails, black bears and hogs just about any place they hang out.

Technical Specifications
• Caliber: .358
• Action Length: short-action
• Bullet weights and types available in factory loads: 180-gr. Core-Lokt; 200-gr. Core-Lokt
• Ballistic Coefficient (G1): .178 (180-gr.); .181 (200-gr.)
• Muzzle Velocity: 2400 fps (180-gr.); 2200 fps (200-gr.)
• Muzzle Energy: 2,302 ft.-lbs. (180-gr.); 2,149 ft.-lbs. (200-gr.)
• Uses: big game
• MSRP: $36.99 per 20-rnd. box; remington.com