by
posted on April 13, 2023
Support NRA American Hunter
DONATE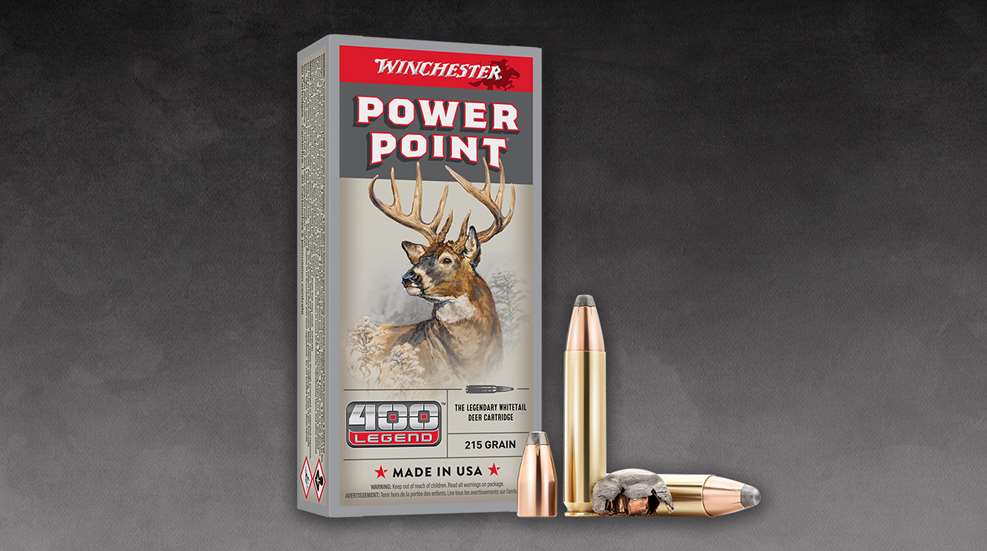 For 2023, Winchester has introduced the 400 Legend, a new straight-walled cartridge that offers superior ballistics, deep penetration, excellent accuracy and quick knockdown.
The 400 Legend ballistics make it great option for hunters that want a cartridge with moderate recoil and excellent terminal performance, particularly in hunting situations within 300 yards.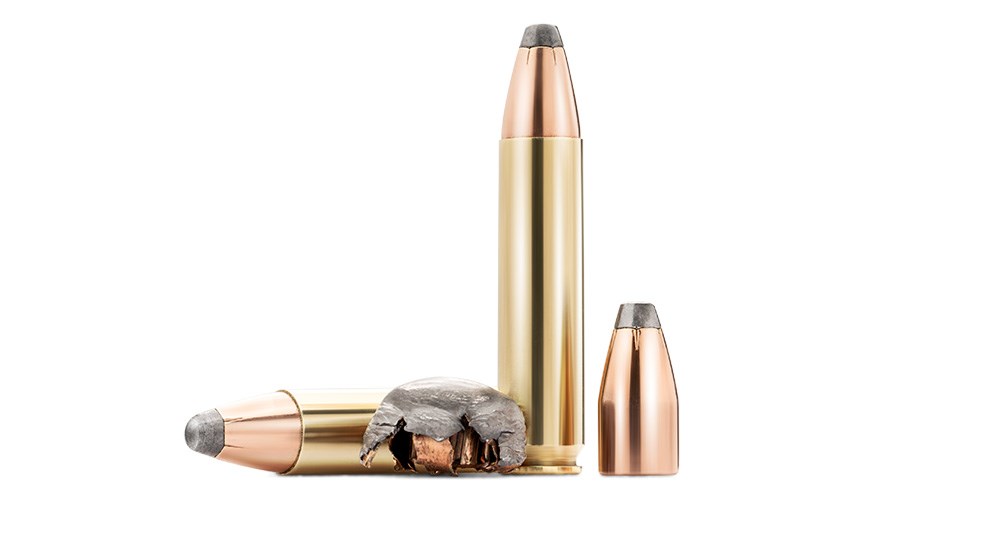 The straight-walled design of the 400 Legend qualifies it for use in several states that restrict bottle-necked cartridges for hunting. The heavy-hitting cartridge is optimal for deer, pig, black bear and other big game with significant advantages in ballistics performance, recoil and penetration.
400 Legend features and benefits:
• energy equivalent to 450 Bushmaster with 20 percent less recoil
• over 20 percent more energy than a .30-30 and 25 percent more energy than the 350 Legend, with greater penetration
• 100 percent more energy than a 12-gauge slug at 100 Yards
• 55 percent less recoil than a 12-gauge slug
"As the leader in cartridge development, the 400 Legend is a testament to our Winchester team that continues to prioritize innovative products and our world-renowned brand," said Ben Frank, senior product manager for Winchester Ammunition. "Our recent successes in the development of the 6.8 Western and 350 Legend demonstrates our ability to offer hunters and sport shooters tremendous value. Our legacy in manufacturing high-quality products with improved ballistics is unrivaled."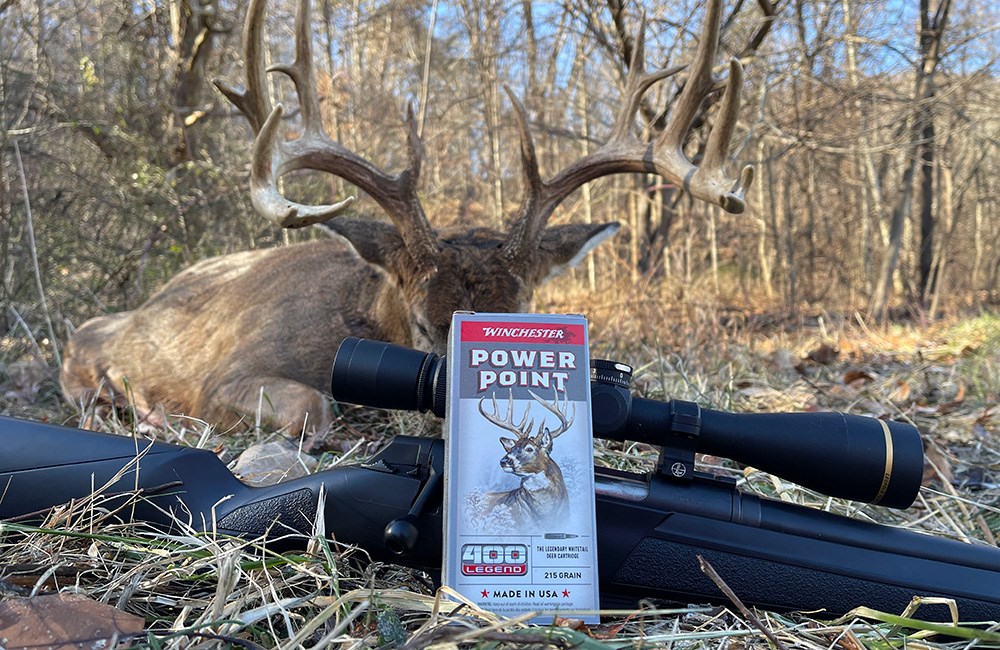 According to Winchester, 400 Legend ammunition will begin shipping in July, and 400 Legend chambered rifles will be offered in the coming year from Ruger, Savage Arms, Mossberg, CMMG, Winchester Repeating Arms and more.
To learn more about the new 400 Legend, visit winchester.com.