by
posted on October 5, 2019
Support NRA American Hunter
DONATE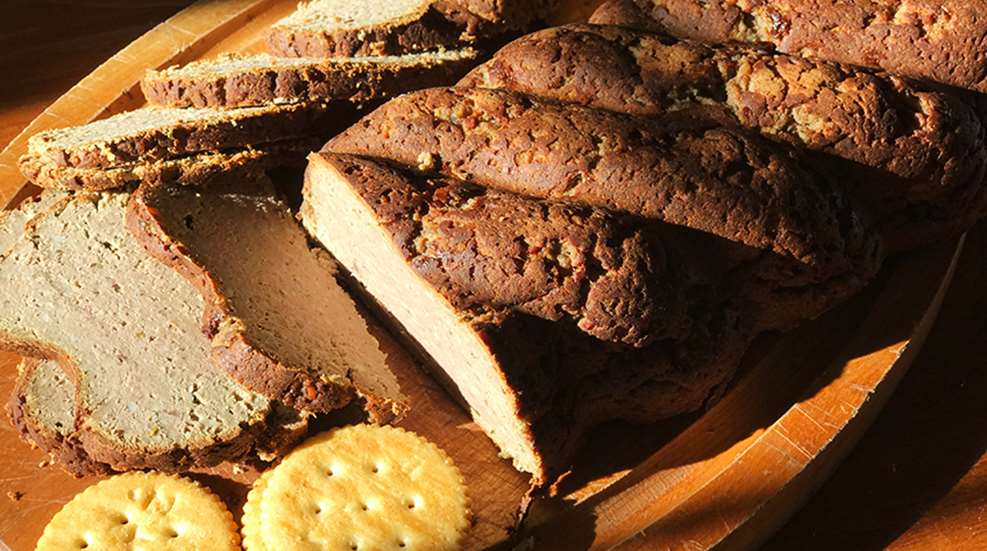 Walking the rolling hills of South Dakota, I felt a surge of adrenaline rush through my veins, as a prairie chicken exploded from the tall grass. I shouldered my Browning Citori and was able to collect the bird on my second shot. Later in the day, I was fortunate to harvest a sharp-tailed grouse and another chicken as they flew towards a large corn field for the evening feed.
Prairie grouse species often get a bad rap for being strong in flavor. Sharp-tailed grouse, prairie chickens and sage grouse are a few of the species with dark flesh and bold flavor. They make a great pâté that is tender, light and layered with flavor. The spices, chives and cashews blend with the meat to make the ultimate game bird hors d'oeuvre or starter for a meal. I think it makes the perfect midday snack when in the field chasing more grouse. A crusty bread, hearty pickle and some grouse pâté will have you making plans for any birds you have in hand.
When most people hear the word pâté, they immediately think of liver sausage. Pâté is a meat paste usually cooked in a pie or a loaf. The ingredients typically consist of red meat, fat, herbs, spices and sometimes vegetables. The paste can also be made from fish or fowl.
Ingredients
• 6 prairie grouse breasts, sliced thin
• 6 slices thick bacon, diced
• ½ onion chopped
• ¼ cup fresh chives, chopped
• ½ cup raw cashews
• ¼ teaspoon salt
• ¼ teaspoon ground black pepper
• ¼ teaspoon smoked paprika
• ½ teaspoon dry mustard
• ½ cup breadcrumbs
• ½ cup heavy cream
• 1 egg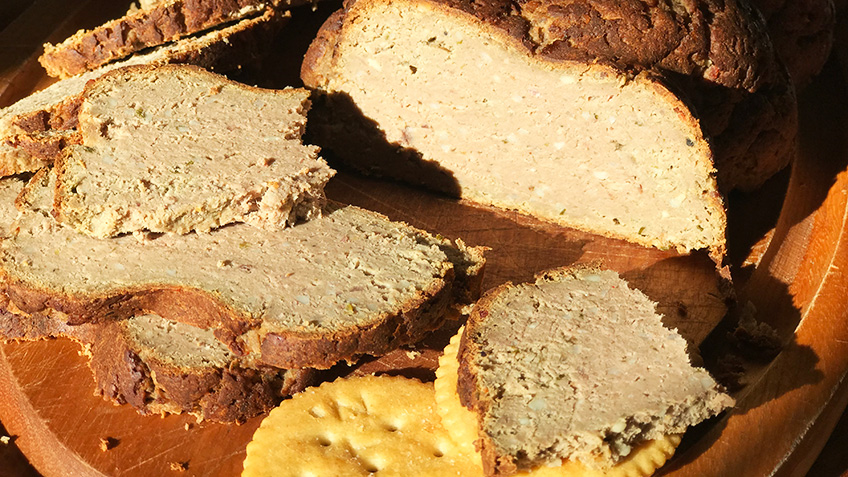 Directions
1. Brown the bacon in a Camp Chef cast-iron frying pan, then add the slices of grouse. Cook the grouse on medium heat for 5 minutes and set aside to cool.
2. Place the onions, chives, cashews, salt, pepper, paprika, dry mustard and breadcrumbs in a food processor and pulse to mix. Add the cream and egg, and the grouse mixture to the dry ingredients, and process continuously until smooth.
3. Spoon pâté into a loaf pan and pack lightly. Cover the pan tightly with foil and bake at 350°F for one hour or until well done. Drain and discard excess juices while hot.
4. Place pâté loaf in the refrigerator for 24 hours to set.
5. Plate and serve pâté whole or in slices, with crackers or bread.
For more delicious wild-game recipes, click here.