posted on September 29, 2018
Support NRA American Hunter
DONATE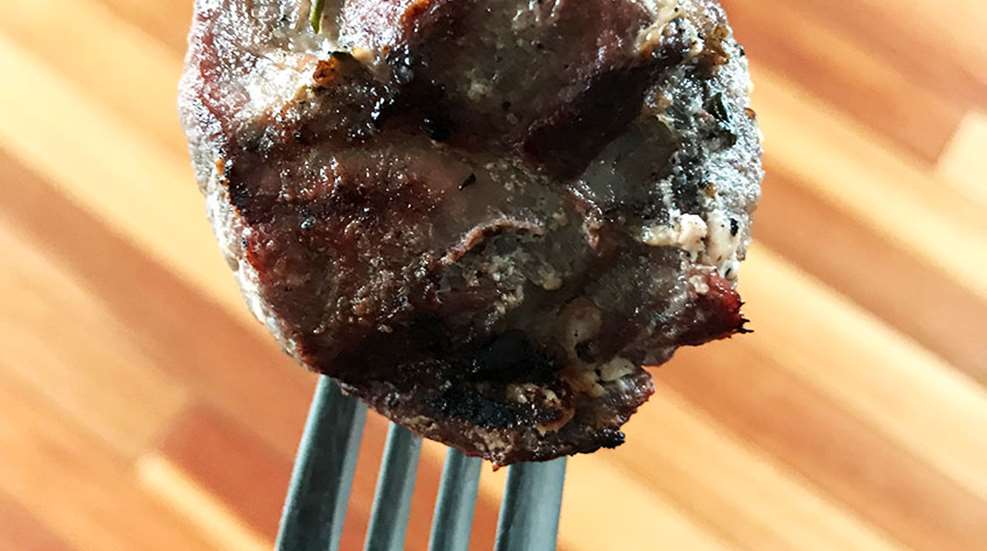 It is difficult to confirm the origin of shishliki, a Russian/Doukhobor dish that is best described as pickled, cured meat. Historically, shishliki was made from lamb, and the shanks and lower legs were cut into steakettes and pieces to put in a crockpot with salt, pepper, onions, garlic and lemons.
During war time, Doukhobor soldiers would slaughter a lamb, when possible, and not being able to eat the entire animal, they would preserve it into what is known as shishliki. Leftover lamb was layered in a pot with available ingredients and carried afield until used up. The process is simple to duplicate and adds incredible flavor to meat. Shishliki is always cooked over the coals of a wood fire when done like in the old country, but today you can use a Camp Chef SmokePro to duplicate the wood smoke ascents.
Antelope, deer, moose and elk make great shishliki. Cut round roasts, shanks or even loins into ½-inch steaks for best results. You can make a large batch and freeze and extras for hunting camp.
Ingredients
• 8 lbs venison or antelope
• 4 large lemons
• 4 large yellow onions
• 2 tablespoons ground black pepper
• 4 tablespoons crushed garlic
• ⅓ cup Tender Quick salt
• Pickling spice – 6 x 1 tablespoons amounts tied in a cheese cloth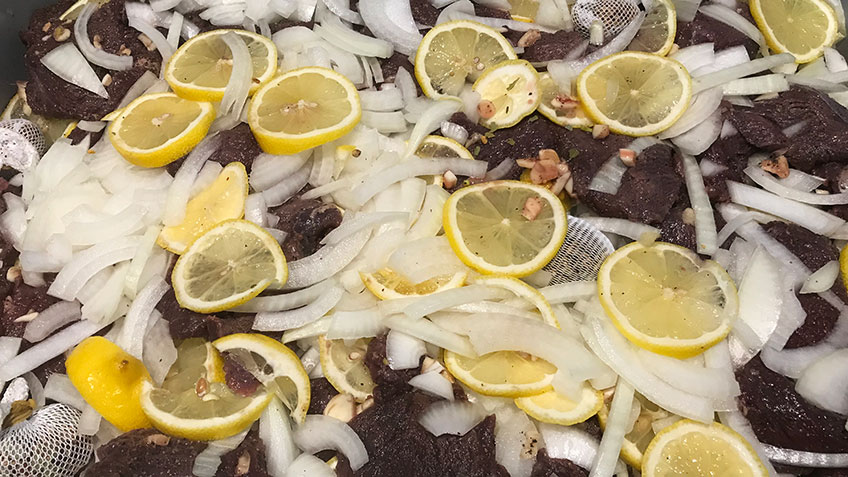 Directions
1. Slice lemons and onions.
2. Mix pepper, garlic and Tender Quick into meat with your hands, ensuring even distribution on all pieces.
3. Place a layer of lemons and onions on bottom of container (ceramic crock works best). Add 2 bags of pickling spice. Cover with a layer of meat. Continue layering lemons, onions, pickling spice and meat until all the ingredients are used up.
4. Cover container with cheese cloth so it will breathe. Let sit three days in a fridge or cooler with ice, then mix the contents every day for the next four days.
5. Grill over wood coals and serve hot.